ESTEBAN OPENS WEEKLY RESIDENCY AT LVH!

World famous guitarist Esteban known as the "Man in Black" will open his new show in the Shimmer Cabaret at the LVH with 8:30 p.m. performances on Dec. 27 and 28. Different from his recent show at The Smith Center, this one is fully choreographed with costume changes and dance numbers. Appearing with Esteban is his amazing violinist daughter Teresa Joy, who is also an accomplished dancer, and Flamenco dancer Vartan Zakhariants. The three-month contract will have them appearing every Thursday and Friday starting Jan. 4 and 5.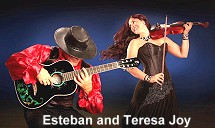 "The show is 'Bach to Rock'," said Esteban. "It is an international mosaic of music that's multi-cultural music from 4000 BC to the present."
Column Continues Below Advertisement
NEW YEAR'S WEEKEND BRINGS OUT HEAVY HITTERS
Following the release of their new album, "Overexposed," Grammy Award-winning recording artist Maroon 5 will perform two special New Year' s weekend shows at the Mandalay Bay Events Center Dec. 29 - 30. Maroon 5 will return on Saturday, March 16 as part of their 2013 North American tour.
The Eagles – Glenn Frey, Don Henley, Joe Walsh and Timothy B. Schmit – will return to the MGM Grand Garden Arena on Sunday, Dec. 30 with their "Long Road Out of Eden" tour.
CeeLo Green will host a New Year's weekend celebration at Chateau Nightclub at Paris with a live performance on Sunday, Dec. 30. PURE Nightclub inside Caesars Palace welcomes club goers to ring in the new year with artist Nicki Minaj.
"Scary Movie" siblings Shawn and Marlon Wayans will bring decades of comedy experience to The Orleans Showroom, Dec. 29 to 30.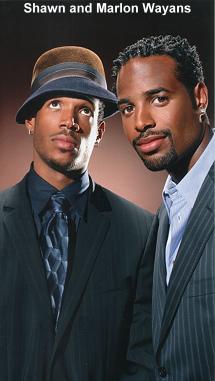 MISS UNIVERSE CONTESTANTS' ARTWORK ON AUCTION
Eighty nine of the contestants who competed in this month's 2012 Miss Universe® Competition at Planet Hollywood completed a canvas work of art under the direction of Rachel Roberts, owner of Las Vegas-based Design & Wine Eat Drink Paint. Now all their artwork is available for sale in a worldwide auction running through Jan. 14, 2013. Proceeds will benefit Cure 4 The Kids Foundation. Each winning bidder will receive the signed artwork, along with a signed headshot of the Miss Universe contestant who created it. To bid, visit www.PaintLV.com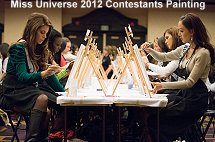 WHAT'S HAPPENING TIPS
Wayne Newton's iconic Las Vegas home known as Casa de Shenandoah near Sunset and Pecos will soon be on the market. A U.S. Bankruptcy Court judge ruled it was ok to list the home. Recent plans fell through to make a portion of the property into a museum.
An annual dinner with distinction is Nevada Ballet Theatre's Black & White Ball, which will be held on Saturday, Jan. 26 at Bellagio. The honoree at the Cartier sponsored event will be legendary dancer, singer and actress Mitzi Gaynor.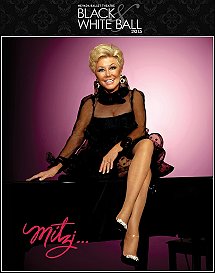 The Chippendales cast of the sexy male revue at the Rio has released its 2013 calendar. The dance troupe has appeared at the Rio since 2002 and two dancers Jaymes Vaughan, 30, and James Davis, 27, recently came in second place on "The Amazing Race."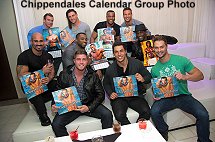 Aria at No. 4, MGM Grand at No. 8 and Bellagio at No. 9 are three of the most "liked" U.S. hotel brands within the "Hotel" category on Facebook. By creating relevant, engaging and timely information, these resorts achieved high rankings within a list dominated by large hotel groups. In addition, Aria ranked No. 6 and Bellagio No. 9.on the worldwide "Hotel" list based on "likes."
Luxury Optical Holdings has opened its 15th boutique at the Appian Way Shops at Caesars Palace. The new Optica store is staffed with a licensed optician.
DOWNTOWN WILL OFFER NON-STOP ENTERTAINMENT
The Fremont Street Experience's Downtown Countdown New Year's Eve 2013 celebration will be filled with non-stop entertainment from 6 p.m. to 3 a.m. The street party will feature co-headliners Buckcherry and Queensryche, plus special guests Quiet Riot, Pop Evil and Otherwise. The party lasts all night with performances from six other bands, including local favorites Yellow Brick Road and Zowie Bowie as well as Jizzy Pearl, Rok of Ages, Party Rockers and Brazen. Downtown Countdown will also include a 2012 year-in-review retrospective on the Viva Vision screen, a midnight countdown led by Las Vegas Mayor Carolyn G. Goodman and an epic Fireworks by Grucci produced show synchronized with virtual fireworks on Viva Vision as part of the citywide celebration, "America's Party: Las Vegas New Year's 2013." Admission to Downtown Countdown is $30 by Dec. 27 and then $40.
THE KILLERS AND DJS HEADLINE THE WEEKEND AT COSMOPOLITAN
The Cosmopolitan will kick off New Year's Eve weekend with two 9 p.m. performances inside The Chelsea from rock band The Killers on Dec. 28 and 29. The band returns to Las Vegas to perform together in their hometown for the first time in more than three years. Tickets are $86 and $125.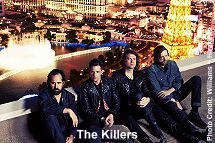 Marquee Nightclub at The Cosmpolitan will have a full weekend of DJ heavyweights: ATB on Dec. 28; Kaskade on Dec. 29; Avicii on Dec. 30; and Benny Benassi on Dec. 31 debuting a new, expanded "Metamorphosis" show.
NEON HITCH WILL MAKE HER DEBUT AT CHATEAU NIGHTCLUB
British singer-songwriter Neon Hitch will make her debut appearance at Chateau Nightclub at Paris with a live performance on Saturday, Dec. 29. Known for co-writing Ke$ha's hit "Blah Blah Blah" and being featured on 3OH!3's "Follow Me Down," the former circus artist recently released her single, "Gold," featuring Tyga and co-written by Bruno Mars and is preparing to release her debut album "Beg, Borrow and Steal."
ICE-T AND COCO BRING IN NEW YEAR AT LAX NIGHTCLUB
Reality TV's couple Ice-T and Coco will welcome 2013 inside LAX Nightclub at the Luxor on Dec. 31. Coco recently took over the lead role in "PEEPSHOW" at Planet Hollywood. There will be an open bar from 9 p.m. to midnight. Tickets are $75.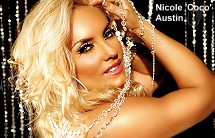 FRANKIE AVALON AND WES WINTERS APPEARING AT SOUTH POINT
Wes Winters will perform in the Grandview Lounge on New Year's Eve from 5 - 7 p.m. and then he'll be Frankie Avalon's opening act at the party in the Grand Ballroom that includes dinner at 9 p.m.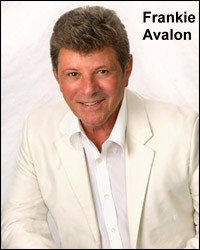 COMMON AND SAYERS CLUB BAND PERFORM AT HYDE BELLAGIO
Hyde Bellagio will celebrate New Year's Eve and its first anniversary with a special "Sayers Sessions" featuring Grammy Award-winning entertainer Common, known for his collaborations with artists including Erykah Badu, Lauryn Hill and Kanye West.
The Sayers Club band, known for its raw live performances and impromptu celebrity ensembles at sbe's acclaimed live-music venue The Sayers Club in Los Angeles, will join Common, and special celebrity guests.
HARD ROCK OFFERS NEW YEAR'S WEEKEND OF REVELRY
Grammy® winning group The Black Keys will play back-to-back shows at The Joint inside the Hard Rock with special guest Divine Fits on Dec. 30 and 31 at 9:30 p.m. Individual concert tickets start at $99.
Body English nightclub has lined up DJs for parties nightly from Dec. 28-31 concluding on New Year's Eve with a Bloc Party DJ set by Kele, MNDR – Ultra records NYC and She Wants Revenge set by Adam 12.
Vinyl features psychobilly trio, Reverend Horton Heat with special guests Jello Biafra and Tijuana Panthers at 9 p.m. on Friday, Dec. 28. Mark OToole performs his final free holiday show at 2 p.m. on Saturday, Dec. 29. Local band, Moksha with special guest Spafford will party at 9 p.m. on Sunday, Dec. 30.
Vanity Nightclub hosts an amped night of sounds by reality TV star DJ Pauly D along with DJ Shift on Dec. 30. Ladies can enjoy an open bar until midnight.
TOP OF NEXT COLUMN
XS NIGHTCLUB WLL OFFER UNRIVALED DJ LINEUP
XS, the sophisticated nightclub at Encore at Wynn, will ring in 2013 with an unparalleled DJ line-up. EDM icon Tiësto alongside opening DJ Deniz Koyu will start the weekend on Friday, Dec. 28. The next night will feature music by the Swedish House Mafia super group member, Steve Angello. He'll be joined by Size Record's Third Party. Eccentric deadmau5 will create the ultimate vibe on Dec. 30. Avicii from Super Bowl commercials to reaching the No. 3 spot on "DJ Mag's" Top 100 list will close out the year.
Rí Rá LAS VEGAS HOLDS GANGSTERS & MOLLS PARTY
Rí Rá Las Vegas will celebrate the arrival of 2013 with a Gangsters & Molls party, toasting to the Irish New Year at 4 p.m. followed by a later party from 9:30 p.m. to 2:30 a.m. The party is free and open to the public. Attendees dressed in mob attire will win prizes for best costumes.
ELI ROTH'S GORETORIUM PLANS VAMPIRE MASQUERADE
The New Year's Eve Vampire Masquerade at Eli Roth's Goretorium on Dec. 31 will go from 8 p.m. to late in the Baby Dolls lounge that overlooks the Strip. Ticketed party goers will be given a customized mask. General admission is $99.
KELLY ROWLAND AND QUESTLOVE WILL APPEAR AT THE PALMS
R&B superstar Kelly Rowland will invade Rain at the Palms for a special concert on Saturday, Dec. 29 at 10 p.m. The sassy diva will perform hits from her three solo albums. Rowland's fourth solo album titled "Year Of the Woman" is scheduled for release next year.
Drummer and producer icon Travis Barker will appear with rapper Yelawolf at Rain Nightclub, Dec. 31.
Grammy Award-winners Questlove of The Roots and DJ Jazzy Jeff will bring their energy to Moon Nightclub the same night at 10 p.m., for a collaborative performance. The set will feature Questlove's sonically inventive skills on the drums paired with DJ Jazzy Jeff's signature flawless DJ talents, for a back-and-forth never seen before.
TWO NEW YEAR'S EVE PARTIES HAPPENING AT LVH
The Rockin' & Poppin' New Year's Eve Party on Dec. 31 will take place starting at 9 p.m. in the Shimmer Cabaret at LVH with dance band Phixation. Tickets are $59 and for $99 you can have a five-course dinner next door in Benihana.
The 3rd Annual New Year's Eve Party presented by 105.7 The Oasis will be held in the LVH Ballroom on Dec. 31 at 9 p.m. This party will highlight "old school" music. Tickets are $49, call 800-222-5361.
TERRIBLE'S HOLDS ROOFTOP SOIREE ON NEW YEAR'S EVE
Terrible's Hotel and Casino will hold its second outdoor Rock the Rooftop soiree beginning at 10 p.m. and featurr a U2 cover band. There will be an open bar and endless appetizers. Contact the property for information.
BOYD GAMING PROPERTIES HAVE PARTIES PLANNED
Big Al's Comedy Club at The Orleans will be transformed into Big Al's Dance Club on New Year's Eve, featuring DJ Dezie from 9 p.m. to 2:45 a.m. Tickets are $29.95 with two drinks included.
In the Mardi Gras Ballroom at The Orleans vocalist Lisa Smith will perform from 5:30 – 8 p.m. and admission is free. Later from 10 p.m. to 1:30 a.m. the party will feature Disco Inferno. Tickets are $75 with an open bar, hors d'oeurves, etc.
At the Gold Coast Showroom/Lounge, the San Fernando Band will perform starting at 9:30 p.m. Admission is free with a two-drink minimum purchase. In the Arizona Ballroom, the party beginning at 9:30 p.m. will have the Latin All-Stars Orchestra. Tickets are $20 at the door.
The Bowling Center at the Suncoast will feature DJ Vegas from 9 p.m. to 1 a.m. Two different party packages are available with prices ranging from $15 to $25, call 702-636-7111 for details.
In Suncoast showroom, singer Jerry Tiffe will perform from 11 a.m. to 1:45 p.m. Tickets are $15. In the evening, Vegas Super Band, a collaboration of talented musicians from different shows and lounge acts in town, will perform from 10 p.m. to 1:30 a.m. Tickets are $29.95.
EASTSIDE CANNERY HAS TEMPTATIONS REVIEW
The Temptations Review featuring Dennis Edwards will be highlighted in the Eastside Events Center at 8 p.m. Tickets range from $19.95 to $49.95. At 10 p.m., Next Movement will take over. Tickets are $10.
MORE ABOUT TOWN PARTIES
TAO at The Venetian will end 2012 with Hip hop recording artist J. Cole leading the countdown and DJ Ross spinning the beats. At LAVO inside The Palazzo, DJ Five will hype the crowd as actress and singer Brandy headlines and guests take in the fireworks from the exclusive Strip-front terrace.
Recording artist and hip-hop star 2 Chainz will celebrate New Year's Eve with a live performance and a view of the fireworks at Chateau Nightclub under the Eiffel Tower at Paris.
Madame Tussauds is transforming itself into Waxx Ultra Lounge for a New Year's experience on Dec. 31 from 9 p.m. to 4 a.m. There will be multiple DJs in themed rooms. Tickets are $50 and $125.
Tacos & Tequila (T&T) at the Luxor will have the sexy ladies of "FANTASY" at their party.
The Stratosphere will offer three sky-high, multi-level parties with fireworks views. Downstairs you can catch Frankie Moreno and his 10-piece band starting at 10 p.m. for $49.99.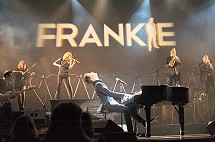 Model, artist and UFC ring girl, Brittney Palmer, will kick off New Year's weekend and UFC 155 with a pre-fight appearance at Chateau Nightclub at Paris on Friday, Dec. 28. The UFC 155: Junior Dos Santos vs. Cain Velasquez II fight is on Dec. 29 at the MGM Grand Garden Arena.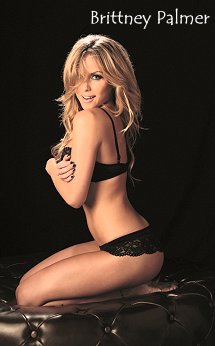 Rhumbar at The Mirage will have a Caribbean-inspired New Year's Eve with "RHUMBASH 2013" on Dec. 31. Tickets are $125 and $250.
The Lucky '13 New Year's Eve party at Gilley's Saloon, Dance Hall & Bar-B-Que at Treasure Island from 9 p.m. to 4 a.m. will feature a three-hour open bar. Tickets are $113.
PBR Rock Bar's New Year's Eve bash inside Miracle Mile Shops at Planet Hollywood will off two options from 9 p.m. until midnight. The indoor-only party is $100 and full-venue access party is $150, visit www.TicketLeap.com.
Coyote Ugly Bar & Dance Saloon inside New York-New York will have an open bar from 9 p.m. to midnight and highlight the lady Coyotes dancing on the bars. Tickets are $75.
Swedish DJ sensation Eric Prydz will ring in the New Year behind the decks at Surrender Nightclub in Encore at Wynn with a special New Year's Eve set billed as "Party Under the Fireworks."
The party at The Railhead at Boulder Station will feature a KISS Tribute Band from 10:30 p.m. to 1:30 a.m. and there's no cover.
The Louie Anderson Theatre at Palace Station will have DJ Anthony spinning from 9 p.m. to 1 a.m. and there's no cover.
Cabo Wabo Cantina inside Miracle Mile Shops at Planet Hollywood will host three rockin' New Year's Eve celebrations on Dec. 31. Sammy Hagar's Strip-side cantina will provide revelers with all-inclusive, all-you-can-drink experiences complete with views of the Strip's fireworks.
Silverton holds a Skip The Strip New Year's Eve Bash. For $20, guests will receive an all you can drink wristband valid at all casino bars from 7– 10 p.m. Then the wristband gets you access to the DJ Dance Party at 10 p.m. inside Veil Pavilion.
CollectiveZOO, a Vegas-based digital media and event planning company, is holding an elegant black tie affair at The Sky Combat Ace Hangar at Henderson Executive Airport on Dec. 31 beginning at 8 p.m.
The Eastside Cannery will promote the Temptations Review featuring Dennis Edwards in the Events Center at 8 p.m. Tickets range from $19.95 to $49.95. At 10 p.m., Next Movement will take over. Tickets are $10 at the door.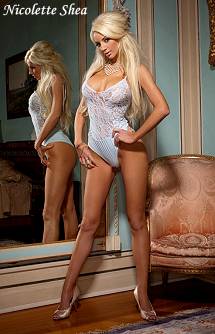 Bodacious bombshell and professional poker player Nicolette Shea will host the New Year's Eve bash at Crazy Horse III and Posh Boutique Nightclub on Dec. 31.
WET 'N' WILD HOLDS CONTEST TO NAME WAVE POOL
Construction continues on the new $50 million, 41-acre Wet 'n' Wild Las Vegas in southwest Las Vegas and will be Nevada's largest when it opens next Memorial Day weekend with more than 25 slides and attractions. A contest is being held until Jan. 13 to name the new 17,000-square-foot wave pool that's under construction.
On Monday, Jan. 14, the five best submissions will be posted on Facebook for fans to "like" as a vote. The winner will receive a Family 4 Pack of Gold Passes and a VIP experience for the entire family during opening weekend. For contest rules visit https://www.facebook.com/WetnWildLasVegas.
M RESORT HAD A $17 MILLION PLUS WINNER
An IGT Megabucks® jackpot hit at the M Resort hit for $17,329,817.80 earlier this month. Nevada Megabucks® was launched more than 25 years ago as the world's first wide-area progressive slot system. Since 1986, more than $1 billion in Megabucks® jackpots have been won with more than $728 million in Megabucks® jackpots awarded in Nevada.
Column Continues Below Advertisement
CONTINUE ON TO...:

THIS WEEK'S >LAUGHLIN NEWS
LAST WEEK'S >LAS VEGAS NEWS
>VEGAS VIEW FULL NEWS ARCHIVES
Return to >"Heard Around Town"
Return to >Las Vegas Leisure Guide