On Dec. 11, Viva McDonald's held its grand opening on the Strip. The technology-inspired restaurant is the first of its kind and is the showcase location for the new McDonald's Channel featuring Discovery Communications content in short vignettes from Discovery Channel, TLC, Animal Planet and Science Channel. At 8,600 square feet, Viva McDonald's, which is open daily 24 hours a day, is the largest McDonald's restaurant in Nevada.
The exterior has four large video screens and a giant video marquee. Inside there is a 14-screen media ring suspended in the two-story, open ceiling dining room. Viva McDonald's also offers wireless Internet.
Viva McDonald's has a state-of-the-art all-electric kitchen with six platen grills and a Low Oil Volume (LOV) fryer. The new eatery is selling McCafé beverages, McDonald's new line of espresso coffees including mochas, cappuccinos and lattes and also Viva McDonald's branded merchandise.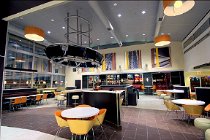 With the opening of Viva McDonald's, it meant closing the 25-year-old existing McDonald's restaurant located right next door.
The pre-opening VIP party was a first with cocktails and catered food being served along with McDonald's popular fare and faux celebs like the Rat Pack trio, Elvis, Marilyn, Ronald McDonald and Harrah's comedy magician Mac King, who helped to raise money for the Ronald McDonald House Charities®, in attendance.

Column Continues Below Advertisement


Capitalizing on the large success of Stoney's Rockin' Country located at 9151 Las Vegas Boulevard South, the Stoney's country nightlife brand will open Stoney's North Forty at the Santa Fe Station in North Las Vegas on New Year's Eve. The more than 9,000-square-foot venue will accommodate upwards of 1,000 guests, and feature two large, full-service bars, an elevated VIP area, dance floor, pool tables, video games, a retail area and a mechanical bull complete with seating for viewing.
The grand opening New Year's Eve party will begin at 9 p.m. and have a midnight balloon drop and champagne toast for $25 in advance and $35 at the door. Additionally, Stoney's continues its $20 all-you-can-drink beer specials even at the grand opening, call 702-435-BULL (2855).
From Dec. 26-Jan. 17, Santa Fe Station will feature Stoney's Rockin' Pit with six blackjack tables, Stoney's-themed dealers and rockin' music from 7 p.m. to 2 a.m. every Thursday, Friday and Saturday night. Players each weekend will get a raffle ticket for each blackjack and be entered into a drawing to compete in a tournament.
What's better than a romantic restaurant with a breathtaking view of the city? Carmine's On The Hill located about 14 miles from the Strip in Henderson delivers the goods along with Italian dishes, fresh seafood and delectable desserts at affordable prices ranging from $5.95 to $31.95 per entrée.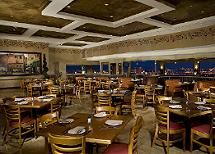 Dining there recently with friends, we met the friendly owner and learned about the restaurant's recent name change from La Collina Cucina Italiana. As a well known Las Vegas restaurant entrepreneur for more than 30 years and founder of the locally famous Villa Pizza chain, Carmine Vento kept being asked why his finest restaurant didn't carry his name.
"I was raised in a very old school manner, I didn't want to toot my own horn or be pushy with my name," he explained. "But our friends kept asking, and I realized that my first name belongs to my whole family as much as our last name. My wife and my daughter and sons have worked right along with me to make the name Carmine stand for great Italian food. What can I say?
Vento was born in Milazzo, a small town on the northern tip of Sicily. His recipes come from his family and neighbors and he has worked in kitchens with some of the greatest chefs since he was 15 years old. Today, he currently owns five Las Vegas restaurants including Carmine's on the Hill, Carmine's Little Italy, Instant Replay, Ventano and the brand new Carmine's Pizza Kitchen.
Maynard James Keenan, long known as the eccentric and unpredictable singer of two of modern rock's most successful bands, Tool and A Perfect Circle, will unveil the live incarnation of Puscifer on Valentine's weekend, Feb. 13 and 14, at The Pearl inside the Palms at 8 p.m. Due to a quick sell out of the two initial dates, a third show has been added for Sunday, Feb. 15. Tickets are $39, call 702-474-4000.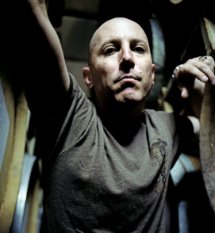 In 2007, Keenan created Puscifer, a multifaceted, multimedia, multi-artist, and multi-personality project self-described as "a physical manifestation of the party that goes on in my head 24/7." The collective's debut, "V is for Vagina," was followed by a remix album "V is for Viagra" as well as several singles and videos featuring the curvaceous Queen B. A rotating cast of players involved in the recordings include Mat Mitchell, Tim Alexander, Jonny Polonsky, Danny Lohner, Gil and Rani Sharone, Lustmord, Laura Milligan, Milla Jovovich, Lisa Germano and Alan Moulder.
The Stratosphere will host a regular Smooth Jazz Ladies Night featuring the William Moran Jazz Trio at the Romance Lounge on Level 107 on Wednesdays from 7-11 p.m., Jan. 7 - March 11. The Wednesday events will offer a fabulous view of the city, martinis at half-price for ladies and the first 75 ladies will receive a free glass of Moet & Chandon champagne. Ladies can register for giveaways that will include a designer purse, $100 gift certificate to Top of the World, $50 Romance Lounge gift certificate, and tickets for two to "Bite."
Sushi & Sake Sessions will take place every second Saturday at Loews Lake Las Vegas Resort in 2009. Master Sushi Chef of Loews Hotels, Chef Osamu "Fuji" Fujita, will personally conduct the sushi classes at 3 p.m. in the AAA 4 Diamond Marssa restaurant. Price is $50 a session or $500 for all 12. The two-hour clinics will include tasting, hands on learning and the finer points of chopstick strategy. Sake clinics and tasting will be conducted by Vin Sauvage.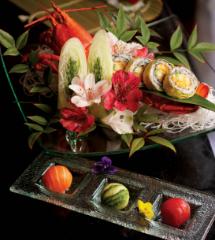 A student perk will be a take home "Sushi Savvy" gift bag filled with Chef Fuji's Guide to Sushi, a signature Marssa apron, chopsticks and a VIP discount card to dinner in Marssa.
A third generation sushi chef whose father was the personal chef for the Emperor of Japan, Chef Fuji began his career as an apprentice to one of only three master chefs in Tokyo. He is the only sushi chef in the US to earn the Japanese Chefs Association's recognition of achievement in 2006-2007.
Trinidad born comic of East Indian heritage, Gerry Bednob will headline at the Riviera Comedy Club, Dec. 29-Jan. 4 with fellow comedians Sheila Kay and Sam Kwasman. Tickets are $24.99 for the 8:30 and 10:30 p.m. nightly shows.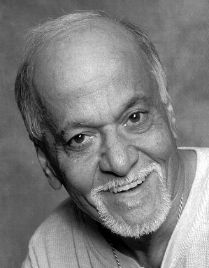 Bednob graduated from the University of Toronto with a degree in sociology. After moving to Los Angeles, he has made appearances on "The Wonder Years" and "Encino Man" before winning the 1993 Star Search International Stand-Up Competition, which led to his breakthrough role as Mooj in the smash hit, "The 40 Year-Old Virgin."
Kwasman began his career as a dancer in such movies as "Mame" with Lucille Ball and "At Long Last Love" with Burt Reynolds, as well as stage musicals such as "The Music Man" with Van Johnson and "Hello Dolly" with Martha Raye.
A Liberace Christmas - "Blinging in the Season" - is a new exhibit developed from the Liberace Archives that's on display in the Museum's Costume Gallery to Jan. 4. Christmas was Liberace's favorite time of the year and his own Christmas cards became as spectacular as his stage presence.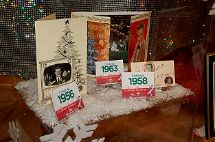 Entertainment at the Liberace Cabaret includes the Glenwillow Strings Trio - Presenting Holiday Music on Tuesday, Dec. 23 and Saturday, Dec. 27 at 1 p.m. followed by Keith Thompson with "Celebrate Me Home" on Dec. 30, 31, and Jan. 3. Tickets are $17.50, call 798-5595 or www.Liberace.org.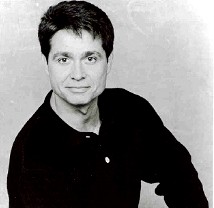 The Tropicana will present American Funk, Rock and R&B Legends -WAR- on Tuesday, Dec. 30 at 8 p.m. in the Tiffany Theater. WAR has entertained audiences for more than three decades and was recently nominated for induction into the 2009 Rock and Roll Hall of Fame. Tickets are $50 and $60.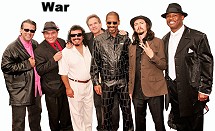 Paris Las Vegas - Arc de Triomphe:
Strip revelers will be able to witness 27-year-old Aussie motocross star Robbie "Maddo" Maddison attempt to jump his bike more than 120 feet high and land on the top of the 97-foot-high and 40-foot-deep replica Arc de Triomphe in front of Paris Las Vegas. Upon completing the jump, he will drop off the Arc and freefall 50 feet to a massive landing ramp below. Maddison's jump will be the finale stunt on ESPN's one-hour special, "Red Bull: New Year. No Limits."
Off-Road Truck Backflip Attempt at the Rio:
Daredevil Rhys Millen will attempt to backflip an off-road truck at the Rio on New Year's Eve. During his final practice before the 2007 Red Bull New Year's event, Millen overshot the landing, which resulted in injury, damage to his vehicle and his withdrawal from the event. The 36-year-old New Zealand native is fully recovered and his backflip will be shown live on ESPN's "Red Bull: New Year. No Limits." Millen has won awards and been the lead stunt driver in several commercials and movies, such as "Dukes of Hazzard" and "Fast and Furious: Tokyo Drift."
Risqué Ultra-lounge and Ah Sin Restaurant:
New Year's Nation (NYN), a high-end events company that leverages technology to create simultaneous social experiences in major markets around the country, will host their celebration at Risqué and Ah Sin. The Las Vegas party will join nine other city parties for a simultaneous nationwide party across four time zones. Risqué and Ah Sin will feature DJ entertainment and a live feed to view a performance by Travis Barker and DJ AM (TRVSDJAM) through NYN-TV, hors d'oeuvres, food stations, champagne for $200.
Rio's Voodoo Lounge and iBar:
The Voodoo Lounge party on the 51st floor at the Rio will have music and a good view of Millen's truck flip and the Strip's fireworks. General admission tickets are $200 and VIP table packages start at $1,500, call 702.777.6875.
The party in the iBar will have DJ music, flair bartenders, I-Girls dancing, and open bar tickets staring at $200 going up to $400 for table seating packages, call 702-777-7777. Admission starts at 8 p.m.
Stratosphere:
The Stratosphere is offering a diverse line up of New Year's Eve parties. The Top of the World Restaurant will have an early seating from 5:30 p.m. to 8 p.m. for a $125 four-course prix fixe menu and glass of champagne. It will be a cash bar and early seating guests have the option of paying an additional $75 for the Party on Level 108. The late seating will be from 9 p.m. to 12:30 a.m. for a $350 five-course prix fixe menu with live entertainment by the William Moran Jazz Trio as well as views of the Strip's fireworks show.
The Twilight Room Party on Level 104 will be from 9 p.m. to 1 a.m. with views of the fireworks, hors d'oeuvres, four-course meal, open bar and champagne toast for $250.
The Romance Lounge party on Level 107 will be from 8 p.m. to 2 a.m. with live entertainment from the William Moran Band, balloon drop, midnight champagne toast and views of the fireworks for $99.
The Indoor Observation Deck Party on Level 108 will be from 9 p.m. to 1 a.m. with a DJ, open bar, party favors, hors d'oeuvres, midnight toast, views of the fireworks, and unlimited thrill ride admission for $175.
For tickets and information, call 702-380-7711 or 800-99-TOWER, ext. 7711.
Hard Rock's Nightclubs:
Body English at the Hard Rock is giving New Year's Eve partiers the opportunity to win $5,000 or $10,000 every hour from 11 p.m. to 2 a.m. Giveaway tickets are part of the admission: general $150 and table tickets $350, contact Jason Habel JasonH@hrhvegas.com.
The hottest divorced couple on the market, PINK and Carey Hart are celebrating New Year's Eve together…sort of. PINK's Funhouse Tour is making a stop at the Hard Rock to ring in the New Year at Hart's newest club Wasted Space. Tickets available through Patch davidp@hrhvegas.com.
The brand new authentic tiki bar, Frankie's Tiki Room, will celebrate the coming of the New Year at midnight in Hawaii by offering Las Vegas guests complimentary Fink Bomb shots at 2 a.m. Thursday, Jan. 1. The island concoction is made from a blend of 160 proof rum, melon liqueur and pineapple juice. Frankie's Tiki Room is open 24 hours daily and located at 1712 W. Charleston Blvd., visit www.frankiestikiroom.com.
CONTINUE ON TO...:
>THIS WEEK'S LAUGHLIN SEGMENT
>LAST WEEK'S LAS VEGAS SEGMENT
>VEGAS VIEW FULL ARCHIVES
>Return to "Heard Around Town"
>Return to Las Vegas Leisure Guide