CARRIE UNDERWOOD BOOKED AT ORLEANS ARENA IN MAY
Tickets are on sale for Carrie Underwood's headlining engagement at the Orleans Arena on May 22. Underwood's "Play On Tour" will kick off on March 11 with special guests Craig Morgan and Sons of Sylvia. Tickets are $35, $45 and $55, call 702-284-7777.
Column Continues Below Advertisement
Four-time Grammy winner, Underwood spent this past year writing and recording her third album "Play On," which recently launched at the No. 1 spot on both the country and pop album sales charts and has sold more than 700,000 copies in five weeks. Her previous tour, 2008's highly successful "Carnival Ride Tour" wrapped after 137 shows with 1.2 million fans in attendance.
Underwood is the only country act in Nielsen SoundScan history to achieve first-week sales of more than 300,000 units on each of their first three albums. The feat also extends to "American Idol" where the Season Four winner is the first contestant to launch three albums in a row above the 300K threshold, with her 2005 debut, "Some Hearts," now seven-times Platinum, and 2007's "Carnival Ride" currently triple-Platinum.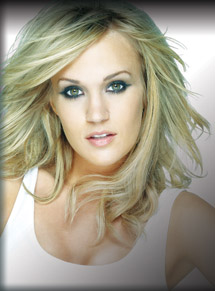 Craig Morgan is signed to Sony Entertainment Nashville's BNA Records label, and released his fifth studio album, "That's Why," last fall. His latest hit, the anthemic "Bonfire," is currently Top 5 at country radio.
Sons of Sylvia are currently finishing up their debut album release coming out in 2010. Ashley, Austin, and Adam Clark (formerly known as The Clark Brothers who won FOX's "Next Great American Band") are longtime friends of Underwood, and the band is currently featured on her new album in a powerful collaboration called "What Can I Say."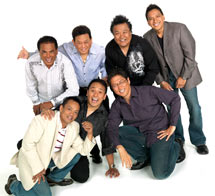 HUSSONG's CANTINA WILL OPEN AT MANDALAY PLACE IN JANUARY
Ensenada, Mexico landmark Hussong's Cantina is bringing a buoyant Baja atmosphere to Las Vegas when it opens in January at The Shoppes at Mandalay Place located between Mandalay Bay and Luxor. The 3,700-square-foot Vegas restaurant will savor all the charms of the original place, right down to the façade, exterior signage and a replica of the rustic green and red bar. The food will introduce authentic Baja street fare along with signature cocktails and a selection of tequila and Mexican beer.
Located 50 miles south of Tijuana, Mexico, the iconic bar opened in 1892. The Baja spot is the originator of the margarita and even served the likes of Marilyn Monroe. It is considered a social hub of the Baja 1000 off-road race.
Hussong's Cantina will be a party place that's open daily from 11 a.m. until 2 a.m., call 702-553-0123 for information.
'AMERICAN SUPERSTARs' AT STRATOSPHERE HAS TWO-YEAR EXTENSION
"American Superstars" will continue its successful run at the Stratosphere for two more years. The show currently features musical tributes to Michael Jackson, Carrie Underwood, Tim McGraw, Britney Spears and Elvis.
In addition to the five principle performers, "American Superstars" features the Superstar Dancers and the Superstar Band. Tickets are $39.99, call 702-380-7711 or 800-99-TOWER.
QUICK CLIPS
Steve Wyrick's 500-seat theater at the Miracle Mile Shops at Planet Hollywood has closed. The $35-million theater opened in February 2007 with Wyrick's "Real Magic" show. Over the nearly three years, many shows have opened and closed there with the last being a Platters, Coasters, Marvelettes revue.
After a remodel, the Las Vegas Rocks Café at Neonopolis, located at the corner of Fremont Street and Las Vegas Blvd., is open making it downtown's newest restaurant experience. The eatery founded by longtime producer, host and entertainer Tony Sacca has a Las Vegas history-theme and is open daily from 11 a.m. to midnight.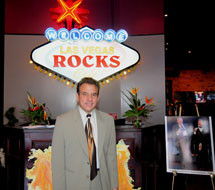 Society of Seven and "American Idol" star Jasmine Trias have returned with their high-energy variety show to their indefinite gig at the Gold Coast Showroom. They perform Fridays, Saturdays and Sundays at 3:30 and 7 p.m. except for Christmas Day. Tickets start at $29.95, call 702-251-3574.
The superior service and personalized dedication of MGM Grand's concierge have garnered an elite unmatched distinction. Les Clefs d'Or, a prestigious worldwide association of hotel concierge, has awarded the resort's dedicated concierge staff with 12 sets of gold keys; its premier symbol of "guaranteed quality service." MGM Grand now has more sets of Les Clefs d'Or gold keys than any other hotel in the world. To ensure a welcoming experience for all, MGM Grand's diverse team of concierge speaks 13 languages and has been specially trained in global etiquette.
Executives from Station Casinos, Inc. have announced an agreement to bring the Days Inn hotel brand to the 260-room Wild Wild West Gambling Hall off I-15 on W. Tropicana Ave., ushering in the return of a Days Inn location in Las Vegas. The property will be re-branded as Days Inn - Las Vegas at Wild Wild West Gambling Hall. Reservations are now being accepted through the Days Inn reservation system 800-329-7466.
THE FAMILY STONE HEADLINES AT THE ORLEANS
The Family Stone will bring funk to The Orleans Showroom Jan. 1 and 2. The show features music legends Jerry Martini and Cynthia Robinson, original-founding members of Sly & the Family Stone and inductees to the Rock and Roll Hall of Fame in 1993. Tickets are $19.95 for the 8 p.m. show, call 702-365-7075.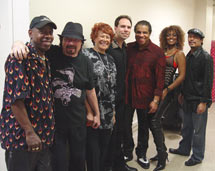 Martini has performed alongside many of the industries top performers including Carlos Santana, Prince, Graham Central Station and Van Morrison. Hailed as one of the great early female African-American trumpet players, Robinson has played on many stages most recently appearing on the 2006 Grammy Awards in a tribute to Sly & The Family Stone.
EASTSIDE CANNERY OFFER NEW YEAR's EVE WITH A VIEW
The ONE SIX Sky Lounge at the top (16ht floor) of the Eastside Cannery on Boulder Highway has a three-sided balcony with a great distant view of the Strip and America's Party-New Year's Eve Fireworks Show. For $35, guests can enjoy the view, hors d'oeuvres, a champagne toast and party favors on New Year's Eve from 10 p.m. to 3 a.m. Entertainment will be provided by DJ Madam Malixa. For tickets, call 702-856-5470. There will be a $15 cover charge after midnight.
TOP OF NEXT COLUMN
CANNERY WILL CELEBRATE ELVIs' LIFE IN JANUARY
Back by popular demand; the Cannery will celebrate the King's life with special performances by tribute artist Johnny Fortuno, The Stamps Quartet as well as other special guests, friends and co-stars of Elvis Presley. On Jan. 8 and 9, the concert will start at 8 p.m. at The Club. Admission is $10 at the door.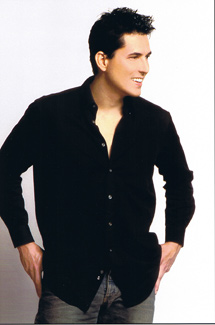 One of Elvis' musical influences came from gospel music. Gospel group The Stamps Quartet performed regularly with Presley on many recordings and concerts as back up.
Other special guests will include Elvis' personal friend and bodyguard, Sonny West; Elvis' "Kissin' Cousins" co-star, Cynthia Pepper; Elvis' "Blue Hawaii" co-star, Darlene Tompkins; DJ with "Elvis on Air," Steve Christopher; and other surprises.
The Cannery Row Buffet will also be taking part in the fun with a special "Food That Fed The King" section.
ROY RIVERS PRESENTS JOHN DENVER's MUSIC AT SUNCOAST
Accomplished singer and songwriter Roy Rivers will celebrate the music and spirit of the late John Denver in the 500-seat Suncoast Showroom, Jan. 9 at 7:30 p.m. and Jan. 10 at 4 p.m. Tickets start from $19.95, call 702-636-7075.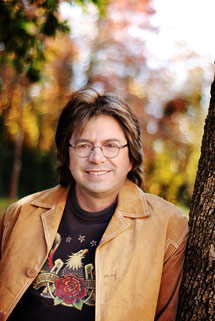 In addition to performing John Denver tribute concerts from coast to coast, Rivers has recorded and released several albums of original music. In Europe, he has charted two top five songs for music he wrote. In 2006, he garnered six European CMA nominations including Songwriter of the Year, Song of the Year and Entertainer of the Year—all for his debut European release. Also from this album, Rivers recorded a duet with Dolly Parton that hit No. 1 on the European country music charts and garnered the ECMA for Vocal Collaboration of the Year. He will soon go back to the studio to record a new CD of original tunes that he plans to release next spring.
ORLANDO WILL PERFORM AT SOUTH POINT
Tony Orlando will appear at South Point Dec. 26-29. Tickets are $40 to $50.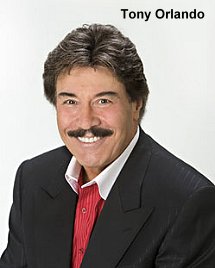 From million selling records, five No. 1 hits, a popular television variety series, movies and Broadway in "Barnum" and "Smokey Joe's Café," Orlando has conquered every facet of show business. Recently, Orlando and America celebrated the 27th anniversary of his recording of "Tie A Yellow Ribbon 'Round The Ole Oak Tree."
Orlando has played to packed arenas and for five Presidents. His universal appeal has bridged many a generation gap. Orlando was one of the first entertainers to be featured as a subject of VH1's "Behind the Music" in 1998. The episode continues to be aired and received as one of the network's highest ratings for the series.
Since 1993, Orlando has been a resident of Branson, Mo., where he has performed close to 2,000 shows. Orlando has been named Branson's Entertainer and Vocalist of the Year.
MONTELAGO VILLAGE RESORT HAS REMODELED LOBBY AND WINE BAR
The MonteLago Village Resort at Lake Las Vegas has a newly remodeled lobby and wine bar called Acino.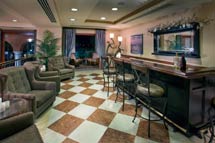 The resort's new lobby has warm earth-tone colored walls with crocodile print wallpaper behind the front desk. The lobby's focal centerpiece is an oversized circular chocolate brown reptile print bench near the front desk and a large velvet high-backed tufted sofa. The ceiling crown molding is a brilliant golden color and floral displays add hints of vibrant colors.
Within the lobby and separated by a custom draped partition is the Acino wine bar with a separate lounging area that has custom upholstered deep armchairs incorporating bronze and metallic colors and deep chocolate brown barstools. There are also whimsical lamps, a 40-inch flat-screen television, and an offset outdoor patio.
MORE TIDBITS
Nico Santucci, owner of two mob-themed Capo's restaurants in Las Vegas, recently hosted the first Cocktails With Consuls at his Parisian Palace that he also rents out for special events and parties. At this event, three newly appointed consuls in Las Vegas were introduced. All Honorary Consuls residing in this country are vetted by the U.S. State Department and carry a U.S. State Department ID.
VANITY will be the new nightclub opening at the Hard Rock Hotel and Casino over New Year's Eve. The official grand opening will be on Jan. 2 with special guest host Diddy.
Comedian Johnny Dark will headline the Riviera Comedy Club, Dec. 21-27 with veteran comedienne Jodi Weiner and Vinnie Mark.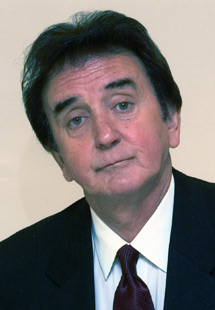 The 27th annual AVN Adult Movie Awards ceremony will be held at the Pearl Concert Theater inside the Palms on Jan. 9. More than 5,000 releases were reviewed by the AVN staff during the year and awards will be given out in 125 categories. This year's event will be co-hosted by two of the biggest names in the world of erotica, Kayden Kross and Kirsten Price. Tickets are $300 at avnawards.com.
The Nevada Ballet Theatre is presenting its annual holiday classic, "The Nutcracker" in The Paris Theatre at Paris again on Dec. 20 at 1 and 5 p.m. and Dec. 24 at 1 p.m. Tickets are $30, $45, $60, $85, 702-946-4567.
The Sky Zone Recreational Center™ will host a 3-D dodgeball tournament on Dec. 29 and 30. The tournament is $60 per team and open to the public. Teams may consist of six to eight members for a 6 vs. 6 game. Winners of each tournament will receive a cash prize, in addition to other giveaways. For information, call 702-436-6887.
Column Continues Below Advertisement
CONTINUE ON TO...:
>THIS WEEK'S LAUGHLIN NEWS
>LAST WEEK'S LAS VEGAS NEWS
>VEGAS VIEW FULL NEWS ARCHIVES
>Return to "Heard Around Town"
>Return to Las Vegas Leisure Guide