OCTAVIUS TOWER WILL OPEN WITH NEW IN-ROOM TECHNOLOGY

Octavius Tower, the sixth hotel tower at Caesars Palace, will open Jan. 2, 2012, with an innovative technology package. The new 668-room boutique hotel's web application and in-room technology will create an interactive and high-touch at-your-fingertips service experience for hotel guests.

Accessible through any mobile browser, the web application, developed by Runtriz, will allow direct communication with concierge, housekeeping, room service, transportation, valet, bell and butler services, along with resort information and insider offers. The in-room MediaHub is compatible with any iDevice and works with popular customer apps including Pandora, Netflix, Hulu and Keynote. Guests will have the ability to watch videos, play music, browse the Internet, check emails, give presentations and much more with USB, VGA, HDMI, iDock™ and audio-visual connectivity options.


Column Continues Below Advertisement



OSCAR's AND SIMPATICO OPEN AT THE PLAZA

Oscar's, the new steakhouse in the Plaza Hotel and Casino's iconic dome overlooking Fremont Street is opening to the public for its preview period on Monday, Dec. 19. Oscar's and Simpatico, "An Italian Speakeasy and Grill," located adjacent to the steakhouse will serve dinner nightly. During the restaurants' preview period, from Dec. 19 through Dec. 30, customers can dine and receive a free chef's choice dessert for providing their feedback.

Oscar's, which carries the tagline "Beef, Booze, Broads," will pair a great meal with the opportunity to have one of Oscar's "Broads" as a dinner companion to discuss a variety of subjects such as sports, wine, Las Vegas history or things to do on the Strip or downtown. They will also roam the restaurant as hostesses.

RPM NIGHTCLUB OPENS AT TROPICANA ON DEC. 30

RPM Nightclub at the all-new Tropicana will kick off its Grand Opening festivities on Dec. 30 with a trifecta of top House DJs: DJ Dan, Christopher Lawrence and Donald Glaude. The club will also be debuting its "WTF" Fridays. The newly-renovated space will feature significant interior and exterior aesthetic and cosmetic improvements including the addition of 15 plush party booths and upgraded lighting and audio/visual effects. General admission for Dec. 30 is $30 for women and $50 for men with an open bar from 10-11:30 p.m.

BUFFALO BILL's UNVEILS RENOVATIONS AND NEW EATERY

On Dec. 24 at 4 p.m. Buffalo Bill's in Primm just 30 minutes outside Las Vegas will unveil its recent renovations that encompass a new dining venue, Crossroads BBQ, Booze & Blues. Other updates will include modernized rooms and 1,000 new beds, a refreshed casino floor with new carpet and a new layout with an added party pit, all new games in the Zone Arcade, several upgraded restrooms, and an expanded retail area.

OLD HOMESTEAD's ANNABELLE THE COW MOO-VES TO VEGAS

Annabelle, the celebrity cow perched two stories above the entrance of the legendary Old Homestead Steakhouse for 60 years in Manhattan, is moo-ving to Las Vegas and will arrive on Dec. 20, in time for the grand opening of Old Homestead Steakhouse at Caesars Palace. The iconic brown and white cow is no stranger to the spotlight, having been featured in several motion pictures and on hit shows such as "Seinfeld" and "The Sopranos."

The Old Homestead Steakhouse, which is one of New York City's most historic restaurants, is set to open its first location on the west coast at Caesars Palace. With more than 6,000 square-feet, the new restaurant will feature a total of 250 seats with a full dining room, private dining room, lounge and bar. New menu items will be created exclusively for the Las Vegas location.

THE SMITHEREENs' PAT DINIZIO HIGHLIGHTS ROCK HISTORY AT RIV

Pat DiNizio, lead singer of The Smithereens, has launched his latest show "Confessions of a Rock Star" at the Riviera. The simple production has DiNizio center stage with his guitar and a couple of band members surrounded by screens on both sides showing lots of old footage covering DiNizio's 32-year career in rock and roll. It's a very intimate casual setting with the likable DiNizio telling stories between songs.

You learn firsthand inside tales. DiNizio asks, "Remember the cartoon character Yosemite Sam and what he would say? He would say, 'I'll blow you into Smithereens.' That's how we got the name."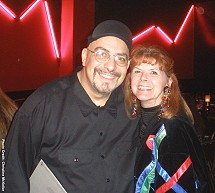 The show highlights hits that shaped DiNizio's childhood, paying tribute to his musical heroes such as Buddy Holly and The Beatles, and includes chart-topping songs from The Smithereens. Video screens show rare footage and photos that accompany the musical journey from life in New Jersey to rock and roll stardom. The Smithereens hit the rock charts with "Blood and Roses," "Only a Memory" and "A Girl Like You." Tickets are $29.95.
FINAL COUNTDOWN: 'THE LION KING' CLOSES DEC. 30
After more than two-and-a-half years on The Strip, Disney's "The Lion King" at Mandalay Bay will play its final performance on Dec. 30. Apart from the Broadway production, this marks the longest run of the show in any U.S. city.
Over the course of its run, "The Lion King" trumpeted Las Vegas with multiple national appearances including performances on "Dancing With the Stars," "Live with Regis and Kelly" and the 2010 "Daytime Emmy Awards." When the show ends the cast will have done 1,078 performances.
CEDRIC 'THE ENTERTAINER' HEADLINES AT HARD ROCK
Actor and comedian Cedric "The Entertainer" will headline The Joint at the Hard Rock on Saturday, Jan. 14. Tickets start at $29.50.
Cedric has appeared in such hit films as "Barbershop," "Be Cool" with John Travolta, "Madagascar," "Intolerable Cruelty" with George Clooney, "Johnson Family Vacation," and MTV's "The Original Kings of Comedy," to name a few. In "The Honeymooners" he starred as Jackie Gleason's famed character Ralph Cramden.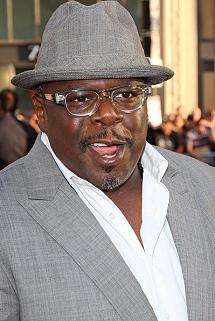 Last month Cedric was supposed to go into production on his new TV Land sitcom...a spin-off of the hit series "Hot in Cleveland." The new show centers around the funny minister character "Rev. Boyce" that Cedric portrayed on "Hot" with Niecey Nash as his wife.
JERRY SEINFELD RETURNS TO COLOSSEUM AT CAESARS PALACE
Following a successful stint as guest host on "Kelly Live!" along with an appearance on "Late Night with David Letterman," Jerry Seinfeld will return to The Colosseum at Caesars Palace on Dec. 26 and 27. Performing at Caesars Palace since 2003, Seinfeld's recent contract renewal makes him the longest running headliner in the iconic resort's history – an achievement topping even that of the legendary Frank Sinatra. Tickets range from $75 to $150.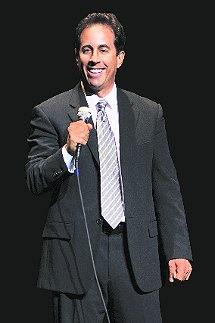 AUSTRALIAN BEE GEES EXTEND CONTRACT AT EXCALIBUR
"The Australian Bee Gees Show - A Tribute to the Bee Gees" is extending its run at the Excalibur through February 2013. The 75-minute multi-media concert event is a contemporary perspective featuring video clips, live camera images and graphics. It is the definitive live celebration of five decades of memorable music written by the Brothers Gibb.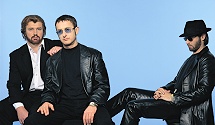 Since 1996, the show has performed to more than one million people in more than 40 countries. Tickets are $44.95 and $54.95.
PENN & TELLER HOLD "13 BLOODY DAYS OF CHRISTMAS" DRIVE
For the 11th consecutive year, Rio headliners Penn & Teller have joined forces with United Blood Services for the "13 Bloody Days of Christmas" blood drive. Donors through Dec. 31 at designated United Blood Services locations and mobile units receive two complimentary tickets to Penn & Teller's show, which has been extended through 2013.
SMITH CENTER SELLS 10,000TH SUBSCRIPTION PACKAGE
The Smith Center for the Performing Arts downtown reached a milestone when the 10,000th Broadway Las Vegas season subscription package was purchased on Dec. 16, 2011. The aim was to have 50 percent of all available seats purchased by season ticket subscribers by the time the season begins in March. Instead, The Smith Center has exceeded that goal and sold 63 percent of all available tickets with three months left before opening.
The inaugural Broadway Las Vegas series will feature full-length versions of "The Color Purple," "Mary Poppins," "Million Dollar Quartet" and "Memphis."
TOP OF NEXT COLUMN
RESIDENT DJ NICK CANNON CONTINUES AT CHATEAU NIGHTCLUB
Cited by People magazine as one of the "Top Ten Most Successful Young People in Hollywood," entertainer Nick Cannon will continue into 2012 with his monthly DJ residency at Chateau Nightclub & Gardens at Paris on Friday, Jan. 6.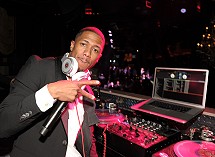 KID ROCK WILL PERFORM AT HOUSE OF BLUES
Kid Rock will perform at the House of Blues in Mandalay Bay on Jan. 27 and 28 at 9 p.m. Tickets start at $104.
Producer Rick Rubin and Rock, as friends, have spent many hours talking about their respective histories – starting in hip-hop, crossing into and creating new territories – as well as the need for a great new American classic rock record that challenges the field. "Born Free" is in part the result of those conversations and it's an album meant to be played from start to finish.
BROOKE BURKE-CHARVET CO-HOSTS MISS AMERICA PAGEANT
Brooke Burke-Charvet will return for the second time as co-host for the "2012 Miss America Pageant" on ABC at Planet Hollywood Resort on Jan. 14. She will also return for a fifth season as co-host of ABC's "Dancing with the Stars" in March, having been season seven's champion with professional dance partner, Derek Hough. In January, she will release two new fitness DVDs, "Transform Your Body With Brooke Burke" and "Strengthen & Condition and Tone & Tighten," and her first book "The Naked Mo" will be released in paperback in February. She is also the co-creator if the website ModernMom.com.
GOOD CHARLOTTE PERFORM OVER NEW YEAR's EVE WEEKEND
Chart-topping rock band Good Charlotte will perform at Chateau Nightclub & Gardens at Paris on Friday, Dec. 30, and on Saturday, Dec. 31, the brothers, Benji and Joel Madden, will perform a special DJ set on the rooftop of Chateau Gardens to ring in 2012. Mike "The Situation" Sorrentino will be at the club on Friday night, and Scott Disick and Kourtney Kardashian will appear on Saturday night.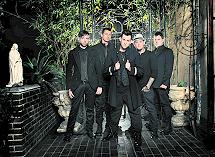 THE IMPROV AT HARRAH's FEATURES LACHLAN PATTERSON
Lachlan Patterson, who is hot off his debut performance on "The Tonight Show with Jay Leno," will be headlining The Improv at Harrah's, Dec. 20- 25. Last year, his debut CD, 'Jokes to Make Love To,' made Rooftop Comedy's "Best of 2010" list. With him will be Steve Mittleman, a nationally-recognized talk show guest with more than 90 television appearances, and Dava Krause, who has a recurring role on "House, M.D." on Fox.
SPEEDY CLIPS
McFadden's Restaurant and Saloon has permanently closed at the Rio.
The Mob Bar opened earlier this month downtown in a space connected to the Triple George restaurant on Third Street that was formerly the Sidebar. With the opening in February of the Mob Museum, the fit is quite nice with a cozy 1920s-style supper club.
The smash-hit "Jersey Boys" will conclude its run at the Palazzo on Sunday, Jan. 1, 2012, and begin at its new home at the Paris Theatre on Tuesday, March 6.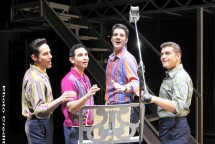 Britney Spears and Jason Trawick celebrated their engagement and his 40th birthday on Dec. 16 at Sugar Factory American Brasserie and Chateau Nightclub & Gardens in Paris.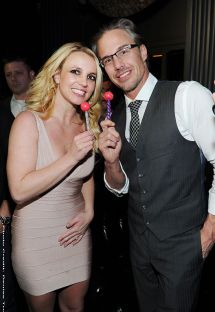 The King's Room at Crown, which was formerly Fiore's Restaurant, at the Rio is hosting Hip Karaoke every Tuesday through Thursday starting at 10:30 p.m. Admission is free. Crown Comedy Jam in the same room is nightly at 7:30 p.m.
The Gold Coast Hotel & Casino will celebrate its 25th anniversary with cake and a champagne toast by management in front of the showroom on Wednesday, Dec. 21 at 2 p.m.
Have to chuckle with the Erotic Heritage Museum saying they were putting up their SeXmas Tree and decorations.
"Absinthe" and "Holly's World" star Angel Porrino recently hosted the "XXXMas" bash at Crazy Horse III Gentlemen's Club and Posh Boutique Nightclub inside the PLAYGROUND nightlife complex.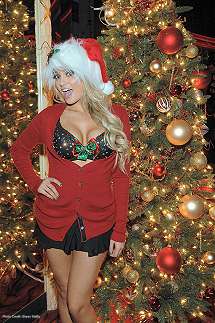 RHUMBAR inside The Mirage will hold "'RHUMBASH 2012" on its Strip-side patio on Saturday, Dec. 31. The party with an unlimited bar package featuring premium cocktails, wine and beer from 9 p.m. to 1 a.m. Cost is $150.
Nevada Ballet Theatre is performing "The Nutcracker" through Dec. 24 at the Paris Theatre. On opening day Dec. 17, Holly Madison made a special guest appearance in a custom-made pink tutu and pointe shoes and got a taste of what it's like to be a ballerina.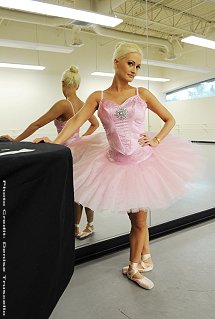 It will be a battle between two of the biggest heavyweight names in the UFC, as Brock Lesnar takes on Alistair "The Reem" Overeem in the main event of UFC 141, live from Las Vegas on Friday, Dec. 30. One place to watch the match will be at Cabo Wabo Cantina in Miracle Mile Shops at Planet Hollywood. Admission to the viewing party is $20.
Aston MonteLago Village Resort has launched its "Make Room for Breakfast" promotion, which is a one-night stay with breakfast for two at Harry's Café starting at a special rate of $101 per night.
The free-standing Chapel of the Flowers has been named "Best Website" and for the second year "Best Independent Wedding Chapel" by the Las Vegas Wedding Awards. The event was hosted by the Wedding Professionals of Las Vegas and the publishers of "Las Vegas Bride" and "Beautiful Bride" magazines.
INSERTCOIN(S) HOLDS 'DOWNTOWN COUNTDOWN 2012'
InsertCoin(s) Videolounge Gamebar will host "Downtown Countdown 2012," the first New Year's Eve block party in the Fremont East District downtown beginning at 8 p.m. There will be drink specials and live entertainment with the Vanities, Otherwise, Rhyme N Rhythm (RNR) and special guests. At midnight, a firework show will take place from the roof of The Ogden residences, located less than a block away from InsertCoin(s). Entry is free.
ROCKHOUSE HOLDS SECOND CHANCE BEER PONG TOURNEY
On Wednesday, Jan. 4, when the world's biggest beer pong tournament is going on, the Rockhouse Bar & Nightclub on the Strip will hold one for the losers with its second "Rockhouse Cup" tournament and a $5,000 cash prize. The $35-per-person buy-in gives pongers a chance to compete in a series of single elimination rounds.
MIRACLE MILE's DINING OUTLETS CELEBRATE NEW YEAR's EVE
Several dining merchants at the Miracle Mile Shops at Planet Hollywood will feature extended hours and special offers on New Year's Eve. FRESH Grill & Bar, PBR Rock Bar and Cabo Wabo Cantina will stay open until 4 a.m., Fat Tuesday until 2 a.m. and La Salsa Cantina until 1 a.m. Blondie's Sports Bar & Grill will be open all day on New Year's Eve and partiers can enjoy all you can drink well and draft beverages from 9 a.m. to midnight for $40. From 8 p.m. to 1 a.m., Cheeseburger Las Vegas will host a New Year's Eve Luau with a full Hawaiian buffet, live Hawaiian entertainment, a DJ and prizes and giveaways. Pampas Churrascaria Brazilian Grille will offer a special New Year's Eve menu from 5 p.m. to midnight: surf and turf ($89.95) and meat rodizio ($53.95).
Column Continues Below Advertisement
CONTINUE ON TO...:
>THIS WEEK'S LAUGHLIN NEWS
>LAST WEEK'S LAS VEGAS NEWS
>VEGAS VIEWS FULL NEWS ARCHIVES
>Return to "Heard Around Town"
>Return to Las Vegas Leisure Guide