<!A-- Left Column -->

Sonny Turner, who is the former lead slinger of The Platters, will headline at the Tropicana Express, on Jan. 18, at 8 p.m. Tickets are $20, $25 and $35.
In late 1959, Sonny Turner replaced Tony Williams as the lead singer of the original Platters. Chosen out of 100 singers who auditioned, Turner at the age 19, toured the world with The Platters bringing their music to people of all nations.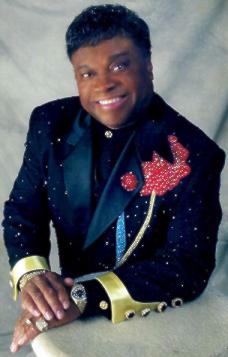 Turner brought The Platters back to the pop charts in the 1960s with such hits as "I love you 1000 Times." "With This Ring" and "Washed Ashore;" as well as re-recording major Platter hits like "Only You," "The Great Pretender" and "The Magic Touch." You can hear Turner's voice in various movies such as "The Nutty Professor II" starring Eddie Murphy, "Hearts in Atlantis" starring Anthony Hopkins and "Prince of the City" starring Robert DiNiro.
There are only three surviving members of The Platters still alive today that can be heard on the hundreds of recordings and hit records that made The Platters one of the most successful vocal groups of all time. They are Herb Reed, who founded the group in 1953 and sang bass, Zola Taylor, the female vocalist, and Turner, who remained with The Platters from late 1959 until 1970 when he left to pursue a solo career.
In 2005, Turner received The Lifetime Excellence in Entertainment Award in Las Vegas where he currently resides. He was also inducted into The Vocal Group Hall Of Fame for his achievements with The Platters.
The River Palms will end the year with the Unknown Comic performing and making people laugh, Dec. 27-Jan. 1. He'll do 9 p.m. shows Saturday-Tuesday and Thursday, and 7 and 10 p.m. shows on Wednesday, Dec. 31. Cost is $24.99 general admission and $34.99 VIP seating, call 800-835-7904.
Canadian-American actor and stand-up comic Murray Langston is actually The Unknown Comic, who is best known for his comic performances on "The Gong Show," where he usually appeared with a paper bag over his head.
Langston's career began in 1970 when he appeared on "Rowan & Martin's Laugh-In," doing impressions of a fork, a tube of toothpaste and a grandfather clock. Later Redd Foxx suggested that he team with comedian Freeman King, and after appearing on several episodes of "The Midnight Special," they were spotted by producers and soon became regular performers on "The Sonny & Cher Comedy Hour" and made more than 100 appearances.
Langston invested in a nightclub restaurant called SHOW-BIZ, but the club closed within two years, taking his savings. Strapped for cash, he accepted an offer to appear on "The Gong Show." However, he was reportedly embarrassed about being on the show, so he put a bag over his head, memorized a few old jokes, and became "The Unknown Comic." The character was a hit, and soon developed a cult following, appearing on more than 150 "Gong Show" episodes.

TOP OF NEXT COLUMN
"The Nutcracker" presented by the Anaheim Ballet will be performed at Don's Celebrity Theatre at the Riverside, Dec. 20-23. Tickets are $25 and there will be matinees on Sunday and Tuesday along with 7 p.m. shows each day, call 800-227-3849, ext 616.
The show is "A Journey to Candyland" and a perfect way to celebrate the holiday season. For holiday cheer, nothing beats the spectacle of towering Christmas trees, waltzing flowers, battling toy soldiers and menacing mice. The Nutcracker story remains a source of inspiration for audiences of all ages and interests. The enduring theme remains unchanged, good overcomes evil, but Anaheim Ballet's staging of the family classic is constantly updated.
Chubby (Ernest Evans) Checker, best known for popularizing "The Twist," will headline at the Tropicana Express in the Pavilion Showroom, Dec. 29 and 30. Tickets for his 8 p.m. shows are $39, $49 and $55, call 800-243-6846.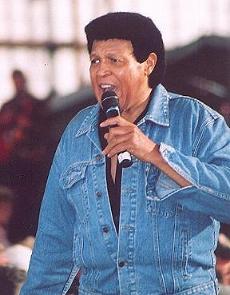 In 2008, Checker's "The Twist" was named the biggest chart hit of all time by Billboard magazine. Billboard looked at all singles that made the charts between 1958 and 2008.
Checker had a No. 1 single on Billboard's dance chart in July 2008 with "Knock Down the Walls." He also owns his own restaurant and continues to perform on a regular basis.
On Feb. 7-8, 2009, Laughlin will offer a weekend getaway for just the ladies filled with social gatherings and special events. It will be Budget Travel's Girlfriend Getaways. The ladies will be living it up, learning how to host their own wine event or home spa party, taking a yoga class, creating a virtual scrapbook or enjoying a cocktail party alongside the Colorado River. There will be raffles and gift bags and special presentations by Budget Travel editors. For information, go to VisitLaughlin.com/getaway.
Often overlooked are the retail options available in little nooks at the casino in Laughlin. For example, the Cowboy Store inside the Pioneer offers western wear and cowboy-themed gifts, and Native American selections are available at the Gifts and Crafts shop at the Avi.
There are unusual stores like the alcohol and cigarette outlet Booze N Butts that also has a few unusual gift items such as special Christmas decorations for the holidays, glassware, Native American dolls, jewelry, casino gaming items, etc.
A couple specialty shops at the Riverside Resort include the Antique Auto Gift Shop on the third floor where you can find collectible automobile and airplane memorabilia and The Watch Man Store that offers hundreds of different types of timepieces with each priced no more than $19.97.
CONTINUE ON TO...:
>THIS WEEK'S LAS VEGAS NEWS
>LAST WEEK'S LAUGHLIN NEWS
>VEGAS VIEW FULL ARCHIVES
>Return to "Heard Around Town"
>Return to Las Vegas Leisure Guide