The award-winning Broadway phenomenon "The Lion King" will debut at Mandalay Bay on May 2, 2009, and mark Disney's first foray in Las Vegas. The spectacular that celebrates the essence of Africa will run the full two hours and 20 minutes and show every splendid visual creative element including the grass coming out of the ground when the cast is raised up out of the floor. Ten preview performances will run April 22-May 1 and the opening will follow on May 2. Ticket prices will range from $53 to $168.50. The permanent Las Vegas production will join the six other highly successful companies of "The Lion King" worldwide.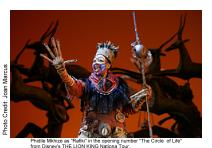 The new Eastside Cannery will open ONE SIX Sky Lounge, which is set atop of the Boulder Highway resort's 16tth floor, on Friday, Dec. 19. The sleek 11,000-square-foot hotspot will have a view of downtown and the Strip and a 1,700-square-foot, three-sided balcony. The d'cor will feature warm red hues offset by three large blue, cast glass columns lit from within. The lounge area will have chairs and chaises. The menu will be divided into cold bites, hot bites and sweet treats.

Column Continues Below Advertisement


ONE SIX Sky Lounge will open at 5 p.m. on Fridays and Saturdays with happy hour from 5 p.m. to 8 p.m. The happy hour will feature half-priced martinis and a free sampling of the hot and cold bites from the ONE SIX menu will be passed.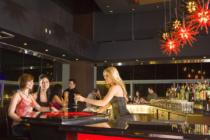 On New Year's Day, the new restaurant Simon at Palms Place will launch its new casually decadent brunch that will be served each Sunday after that from 10 a.m.-4 pm. The $38 per-person menu adventure will consist of buffet stations including a "White Trash" table, Sushi and Candy Bar, a variety of … la carte items and a Bloody Mary bar.
Chef Simon incorporates a sense of adventure and whimsy into all of his restaurants. Guests will be able to wear their pajamas if they like and then sit in the main dining area with floor to ceiling views of the Palms Place pool, or poolside on the Simon patio, while they are attended to by pajama-clad wait staff. Multiple televisions will broadcast football games.
The Mirage Volcano, an icon of Las Vegas since the hotel's opening in 1989, has introduced a redesigned volcanic attraction with all-new fire effects and an exclusive soundtrack composed by Grateful Dead drummer and Rock 'n' Roll Hall of Fame member Mickey Hart, and Indian tabla sensation Zakir Hussain.
Using the latest developments in flame-expression technology, The volcano's choreographed 152 FireShooters" are sending massive fireballs more than 12 to 15 feet into the air and erupting nightly, every hour on the hour, from dusk to 11 p.m. ( Hours are seasonal and subject to change.) The Giant FireShooter™ completes the show with a fire eruption 60 feet into the air.
With an approximate running time of five minutes 40 seconds, plus an additional two minutes of "walk away" music, the show is twice as long as the previous version.
"Xtreme Magic Starring Dirk Arthur" at the Tropicana has added a new holiday twist with the addition of festive music and attire, seasonal illusions, Santa's helpers, Saint Nicholas, and the introduction of the latest member of his animal family, a six month old Liger named Titlly. This magic show is currently the only show on the Las Vegas Strip featuring exotic cats including white striped tigers, black African leopards and a pure white snow tiger. Holiday performances are taking place through Dec. 31 at 2 p.m. and 4 p.m. with additional shows at 7 p.m. through Dec. 25. Tickets begin at $20; call 702-739-2411.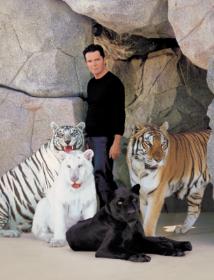 Mike Epps, who is a stand-up comedian-turned actor, will headline at the 827-seat Orleans Showroom, Jan. 2 and 3, 2009. Tickets are priced from 29.95, call 702-365-7075.
Epps recently wrapped production on his next film endeavor entitled "Janky Promoters," that reunites him with Ice Cube and will hit theaters in March '09. Epps is also set to portray Richard Pryor in his upcoming biopic, based on his daughter Rain Pryor's book "Jokes My Father Never Told Me."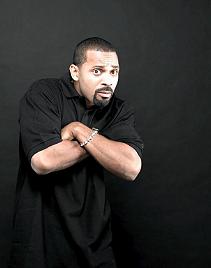 A native of Indiana, Epps is one of nine kids of a single mother. He started hitting the stand-up stage when he was a teenager and was first recognized by a national audience in 1995 when he appeared on the "Def Comedy Jam Tour" and appeared on HBO's "Def Comedy Jam" broadcasts.
While performing at LA's Comedy Store, Epps was discovered by Ice Cube who cast him in the co-starring role of Day-Day in his feature film debut, 2000's hit comedy "Next Friday." Epps has also starred in "Bait" with Jamie Fox and "How High" with Method Man and Redman. In addition, he was the voice of Moe Mo Gunz Jackson in "The Boondocks" and the voice of Sonny in "Dr. Doolittle 2."
Not sure how this is going to work, but Robbie Knievel will be jumping over the Mirage's volcano on New Year's Eve as part of a Fox TV special.
A slight change for the "Legends in Concert" move to Harrah's from the Imperial Palace. The delay has the new closing date at the IP being Jan. 3, 2009. The holiday version of the show is running through Dec. 30, and the opening date at Harrah's with a new stage set is anticipated to be Jan. 19.
"Viva Las Vegas" at the Plaza downtown has closed.
Comedian Gabriel Iglesias known for his mixture of story-telling humor and sound-effect comedy will perform two 10 p.m. shows inside the Lance Burton Theatre at Monte Carlo on Jan. 1 and 2, 2009. Iglesias works all over the country and just returned from a USO tour in Afghanistan and Iraq. Tickets are $50.55 and $54.95, call 877-386-8224.
SUSHISAMBA inside The Shoppes at The Palazzo will debut SUSHI+SAKE101 - an interactive two-hour teaching and tasting event starting Wednesday, Jan. 14, 2009, in the Sugarcane area with graffiti-lined walls from Brazilian street artist, Felipe "Flip" Yung. Made popular at several SUSHISAMBA locations across the country, SUSHI+SAKE101 introduces guests to the history and traditions of sushi and sake, alongside a five-course meal that includes sashimi, tempura, edamame and sushi rolls participants help prepare, and do-it-yourself instruction. Students will also be given an informative take-away booklet with restaurant recipes and glossary of terms. Classes run from 6:30-8:30 p.m. and cost $85, call 702-607-0700.
At The Mirage, celebrity impressionist, singer, comedian and ventriloquist Terry Fator, who won "America's Got Talent," will debut his new show March 17, 2009. At the unveiling of the new volcano effects at The Mirage, he introduced two new puppets that he'll put into his new show. Tickets are $59, $79, $99 and $129, call 800-963-9634.
The Bellagio's Conservatory & Botanical Gardens is featuring its free whimsical winter botanical display highlighting a spectacular holiday tree, oversized toy soldiers, and a charming snowman family made entirely of white carnations. This exhibit will run through Jan. 3, 2009.
Rock-influenced country singer Bucky Covington, who first rose to fame in 2006 as the eighth-place finalist on the fifth season of "American Idol," will star at the504-seat Suncoast Showroom in North Las Vegas, Jan. 9 and 10, 2009.
In April 2007, his self-titled debut album was released and debuted at No. 1 on the Billboard Top Country Albums chart. Tickets are priced from $29.95, call 702-636-7075.
The Colosseum at Caesars Palace, which is the current headlining home to Bette Midler, Cher and Elton John, has been named Top Venue Under 5,000 Seats by the 2008 Billboard Touring Awards. Recognition for finalists and awards is based on actual box office performance between Oct. 1, 2007 and Sept. 30, 2008.
Now through Jan. 30, 2009, guests can get 30 percent off their hotel bill when they use their MasterCardr to pay for a stay at the MGM Grand or The Signature at MGM Grand. The discount will be applied to dining, entertainment and spa purchases at both resorts when they are charged to the hotel bill. For more information, call 800-929-1111.
Comedian Scott LaRose will headline the Riviera Comedy Club with fellow funny men Stanley Ullman and Ted Sarnowski, Dec. 22-28. Tickets are $24.99, call 702-794-9433.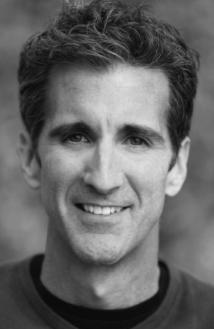 LaRose can be seen on his half-hour special on "Lounge Lizards" or breaking the record for making the most people laugh on "Make Me Laugh." He also has an acting career that won him roles on TV shows such as "Seinfeld" and on the big screen in movies such as playing Singh the 7-11 worker in "Booty Call" or Dickie Diamond in Adam Sandler's movie "Going Overboard."
Ullman's television credits includes such shows as "Golden Girls," Showtime's "Funniest Person in America," Fox's "Comic Strip Live" and "The Guiding Light" and commercials for Campbell's Soup, Meister Brau, Wagner Paint Rollers, Wendy's and Federal Express.
Sarnowski is an "on-air" KLSX personality in L.A. He's been on TV comedy shows and opened for big names such as Jerry Seinfeld, Damon Wayans, David Spade, Jay Leno and Drew Carey. Sarnowski also plays the drums, piano and guitar.
The New Year's Eve show, "That's Italian," in the Casablanca Room at the Eastside Cannery will feature classic entertainers including accordionist Dick Contino; vocalist/pianist Frankie Randall; comedian Pete Barbutti; legendary pianist and conductor Vincent Falcone; and Jerry Vale, who has made more than 50 albums. Tickets start at $24.95, call 702-856-5300.
Harrah's Carnaval Court will host an outdoor New Year's Eve party on the Strip with live music from bands "The Crashers" and "Band-She" and drink specials all day on Dec. 31 beginning at noon. Starting at 9 p.m., there will be a $30 admission fee, which will include one drink and in-and-out access until the party wraps up at 3 a.m.
Another party option will be at Margaritaville at the Flamingo starting at 9 p.m. with the live band "Synergy" playing on the indoor stage and a live DJ on the third floor outdoor balcony starting at 10 p.m. There will be a $10 charge for women and $20 for men.
Carmen Electra will host New Year's Eve festivities at the 10,000-square-foot TAO Asian Bistro and Nightclub TAO located on the Grand Canal Shoppes level of The Venetian. World-renowned DJ Vice will play music and doors will open at 9 p.m.
Pop star and three-time Grammy winner Fergie will ring in 2009 at LAVO, the new bathhouse inspired restaurant, lounge and nightclub at The Palazzo. Tickets are $250 and the LAVO ticket stub can be used for complimentary access to Tao after midnight, call 702-414-9000.
Rock group Steel Panther will headline at the Ovation at Green Valley Ranch at 11 pm. Even though the band, which has mastered the '80s hair metal look and attitude, has been through several name reincarnations, the original members remain the same. General admission is $50, call 702-617-6805.
At Boulder Station, it will be the Las Vegas-based classic rock tribute band Yellow Brick Road at The Railhead at 11 p.m. Tickets are $34.95.
Texas Station in the South Padre venue is going with the Top 40s genre and DJ Jackie Christie, who first appeared on MTV's "The Griand." Event begins at 9 p.m. and tickets are $10 in advance and $20 at the door.
At Fiesta Station in Club Tequila it will be regional Mexican music. Party starts at $10 and entrance fee is $25.
It will be a Blast from the Past New Year's Eve Bash at the Chrome Showroom at Santa Fe Station beginnng at 10 p.m. Tickets are $25 and $40 at the door.
CONTINUE ON TO...:
>THIS WEEK'S LAUGHLIN SEGMENT
>LAST WEEK'S LAS VEGAS SEGMENT
>VEGAS VIEW FULL ARCHIVES
>Return to "Heard Around Town"
>Return to Las Vegas Leisure Guide