DREW CAREY & THE IMPROV ALL-STARS FILM AT MGM
Drew Carey, stand-up comic, producer, writer and host of "The Price is Right," will return to the Hollywood Theatre at MGM Grand in 2011 with the Improv All-Stars. Carey begins each show with his stand-up comedy, followed by the Improv All-Stars cast and occasional surprise guest stars joining onstage for an unrehearsed show with audience participation. In addition, audience members will have a chance to appear in an original, primetime GSN (Game Show Network) television series being shot during these special live performances.
Column Continues Below Advertisement
GSN will film each performance for a new, as-yet-untitled television series scheduled to premiere next spring. Carey, the show's creator, producer and host, will tape Jan. 14 – 16, 20 – 22 and Feb. 3 – 5 at 7:30 and 9:30 p.m. Special 9 p.m. shows will be filmed Thursday, Jan. 13 and Sunday, Feb. 6. Tickets are $39, $49 and $59, call 800- 929-1111 or visit www.mgmgrand.com.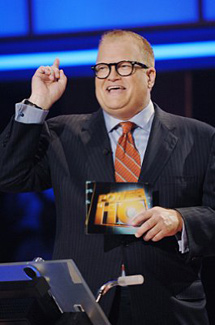 LA CAVE WINE AND FOOD HIDEAWAY OPENS AT WYNN

Steve Wynn and restaurant impresario Michael Morton recently open La Cave Wine and Food Hideaway inside Wynn Las Vegas. Inspired by the Latin phrase "in vino veritas"(in wine there is truth), La Cave offers an escape with a modern American small plates-menu from Executive Chef William DeMarco and global wines.

Open for lunch, dinner and late-night indulgences, La Cave's menu is divided into categories based on the dishes' origins: From the Sea, Farm, Oven, Garden, Grill, Butcher, and cheeses From The Cow, Sheep or Goat. La Cave is comprised of three distinct spaces—"the cave," main dining room and garden lounge. The glass entryway is surrounded by rich wood panels. The cave features cobble wood oak flooring, low vaulted ceilings and a large LED sign reading in red "In Vino Veritas."An arched steel-metal gate features Latin phrases celebrating food, wine and the arts. The dimly lit dining room boasts a center bar outfitted in a herringbone pattern and bookmarked by two wine rooms. A 10-person "share table" features a walnut table perched atop two large wine barrels that allows for intimate wine tastings and special events. The garden lounge is an oversized living room with mix-and-match custom-made chairs and tables.

SUSAN ANTON STEPS IN TO 'MENOPAUSE' AT LUXOR

Susan Anton with top ensemble billing will be stepping into the Soap Star role in "Menopause The Musical" at the Luxor through Jan. 14 because Las Vegas-based actress Paige O'Hara, who is the voice of Belle in Disney's "Beauty and the Beast," has left the show due to commitments.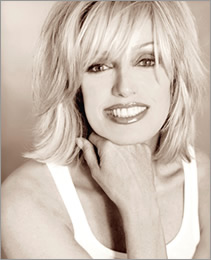 SINBAD BRINGS COMIC STORYTELLING TO THE ORLEANS
Comedian Sinbad will start the New Year at The Orleans Showroom on Jan. 1 and 2 with his with his comedic storytelling and wit. Earlier in 2010, Sinbad was a cast member of the third season of NBC's "The Celebrity Apprentice." Tickets start from $49.95, call 702-365-7075.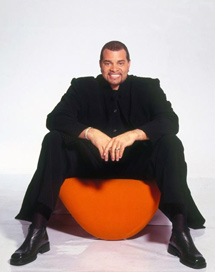 Sinbad is best known for his various television and movie appearances in the 1980s and 1990s, including several HBO comedy specials. He began his career as a contestant on "Star Search," appearing seven times. He spent four years on the television show "A Different World" and starred in his own series "The Sinbad Show." Sinbad made his film debut in "Necessary Roughness" and also had leading roles in "Jingle All the Way," "Houseguest" and "First Kid." He recently appeared on the series "It's Always Sunny in Philadelphia." SISQÓ GUEST STARS IN 'FANTASY' AT LUXOR

International recording artist Sisqó will join the sexy cast of "Fantasy" with Lorena Peril at the Luxor for a limited holiday season engagement, Dec. 13 – 25 and perform his Billboard and first chart-topping hit, "Thong Song."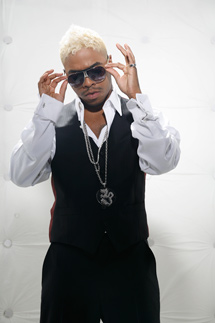 Sisqó was the longtime lead singer of the multi-platinum R&B group Dru Hill and Grammy® Award-nominated solo artist. In 2000, his musical talent earned him six Billboard Music Awards including "Male Artist of the Year." With the recent release of "InDRUpendence Day," Dru Hill's lead single "Back to the Future" is again taking the music industry by storm. Sisqó's third solo album "Last Dragon" is due out in 2011.

MATT GOSS ADDS SUNDAY SHOW AT CAESARS PALACE

International pop artist Matt Goss, who has had a good year with the successful launch of his new UK CD album "Gossy," the debut of a new music video for "Lovely Las Vegas," and a performance at the Royal Albert Hall, will add a Sunday night show to his weekly Friday-Saturday schedule in the Gossy Room at Caesars Palace beginning on Sunday, Jan. 16, 2011. In addition, he'll start at 9:30 p.m. Goss' show is a contemporary reinvention of vintage Vegas with a nine-piece band and female dancers known as The Dirty Virgins.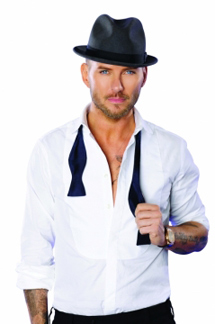 JEWISH REPERTORY PRESENTS 'A JEW GROWS IN BROOKLYN'
The Jewish Repertory Theatre of Nevada will present Jake Ehrenreich's production of "A Jew Grows In Brooklyn" at the Suncoast Showroom on Jan. 8 at 8 p.m. and Jan. 9 at 2 and 7 p.m. The show takes audiences on a musical journey of author and star Ehrenreich's life; from his parent's survival of the Holocaust, to stickball in Brooklyn, to his career in the Catskills and then onto Broadway. Tickets start from $25, call 702-636-7075.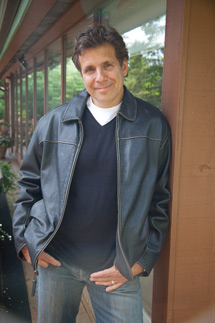 AMG OPENS SAVILE ROW AT LUXOR
Angel Management Group (AMG) recently purchased all of the Pure Management Group properties. Now AMG is the largest nightlife group in Las Vegas with more than 20 venues/events. AMG will open a new nightlife concept over New Year's Eve Weekend. Savile Row taking over the former Noir Bar space underneath the LAX Nightclub at the Luxor is currently being remodeled. Taking its name from the infamous high end district in Central London, often called "the golden mile of tailoring" -- Savile Row will focus on just that -- custom tailoring the nightlife experience.
TOP OF NEXT COLUMN
HOLIDAY DELIGHTS
The Springs Preserve Holiday Spectacular is a lights display in the eight-acre garden and throughout the Preserve created from half a million LED lights illuminated by solar power.Activities include festive arts and crafts, photos with Santa, cookie decorating, train and reindeer (pony) rides, live entertainment and snow. The festival runs 5 to 9 p.m., Dec. 18-23.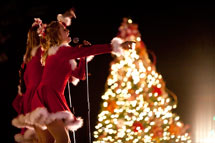 Once again, Ethel M Chocolates in Henderson has transformed its three-acre Botanical Cactus Garden into a Chocolate Wonderland complete with thousands of sparkling lights - this year in 3D - opportunities to visit Santa, and appearances by local choirs. This free holiday attraction is open nightly (except Christmas Day) from 5 to 10 p.m. through Jan. 1.

Nevada Ballet Theatre will present "The Nutcracker" with choreography by Peter Anastos, Dec.17- 26 at the Paris Theatre. "The Nutcracker" has been a holiday mainstay in Las Vegas for more than 25 years.

NEW YEAR's EVE NEWS

Las Vegas Events and the Las Vegas Convention and Visitors Authority will host the New Year's Eve celebration known as America's Party: Las Vegas New Year 2011. The midnight show will have fireworks shot from seven rooftop Strip locations: MGM Grand, Aria, Planet Hollywood, Caesars Palace, Treasure Island (TI), The Venetian and the Stratosphere.

For the third year, the Fremont Street Experience will again host "New Year's 2011 Tribute Palooza Weekend," with 12 of the best tribute bands performing on three stages from 6:15 p.m. to 1 a.m.The tribute bands will perform the music of AC/DC, Aerosmith, Green Day, Journey, Led Zeppelin, No Doubt, Queen, Red Hot Chili Peppers, Rolling Stones, Styx, Sublime and Van Halen.Also, Fremont will launch real fireworks under the canopy at midnight synchronized to virtual fireworks on the Viva Vision screen.On Jan. 1 and 2, the party continues with "Rockin' Recovery" - six bands on Saturday and three bands on Sunday.

The Cosmopolitan will ring in the New Year with a multi-day celebration that will include New Year's Eve headline performances by Grammy award-winning artists Coldplay and JAY-Z. The collaboration will be broadcast live on the resort's 65-foot digital marquee overlooking the Strip.

QUICK CLIPS

The Cosmopolitan of Las Vegas will open its doors to the public at 8 p.m. on Wednesday, Dec. 15, and premiere musical events with an exclusive concert by Killers front-man Brandon Flowers at The Boulevard Pool at 10 p.m. The Cosmopolitan will also introduce its series of touring and up-and-coming entertainment acts taking stage on casino floor hot-spots Book & Stage, Bond and The Chandelier.

The Cosmopolitan has launched a mini-documentary series giving viewers a look inside the $3.9 billion resort. The two-minute "Stay" features interior architect David Rockwell giving a room walk through. All seven videos will be posted on the Cosmopolitan's Facebook page.

Returning to the Suncoast Showroom is Las Vegas legend Clint Holmes, known for his six-year run at Harrah's, along with his wife Kelly Clinton and sister Gayle Steele, to perform songs of the holiday season on Dec. 17, 18, and 19, at 7:30 p.m. Holmes will also release his first holiday CD, "Hallelujah," in conjunction with these Suncoast appearances. Tickets start from $29.95, call 702-636-7075.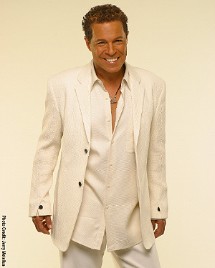 Celebrated rock and roll singer, songwriter and guitarist Eddie Money will perform at The Orleans Showroom Dec. 18 and 19, at 8 p.m. Money hit the music scene in 1977 with the debut album, "Eddie Money." His songs have been featured on the soundtracks for more than 20 films and television programs including "The Office," "Sideways," Grown Ups" and "The King of Queens." Tickets start from $29.95, call 702-365-7075.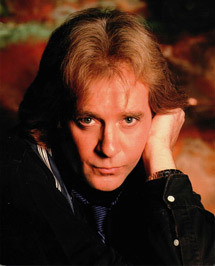 "Dirk Arthur's Wild Magic" at O'sheas has added Saturday shows except on Christmas Day. There will be an additional show on Sunday, Dec. 26 at 7 p.m.
Buffalo Bill's located about 25 miles south of Las Vegas in Primm, Nev., is closed until Christmas Eve with only the Star of the Desert Arena remaining open while renovations take place. The resort's 1,242 rooms and portions of the casino are being remodeled and a conservation program is installing energy-efficient interior light bulbs. Also, a Denny's restaurant will replace the property's coffee shop. During this time, the company's other two Primm resorts – Whiskey Pete's and Primm Valley – are filling room reservations.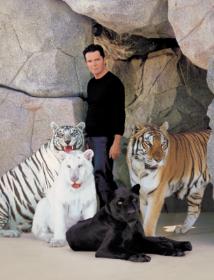 For the holiday season, the Silverton is putting Santa Claus in a whole new environment…the resort's 117,000 – gallon aquarium on Dec. 18 and 19 from 10 a.m. to 1 p.m. The underwater Santa will pose for photos.
The Forum Shops at Caesars will be open on Christmas Day from 10 a.m. to midnight. For New Year's Eve, hours will be 10 a.m. to 6 p.m. with most restaurants remaining open later.For New Year's Day, hours will be 10 a.m. to midnight.
Carlos Santana has selected the winning artwork in a t-shirt design contest held among Boys & Girls Clubs of Las Vegas (B&GCLV) Club members. Created by a B&GCLV Club kid, the winning design will be incorporated into a limited-edition t-shirt and sold at The Joint's merchandise booths and on Santana.com when Santana returns to The Joint at the Hard Rock Jan. 5-16 for "Supernatural Santana: A Trip Through The Hits." The artwork created by Imani age 12 features a colorful rendering of Santana displaying a gesture of peace alongside his PRS Signature Guitar.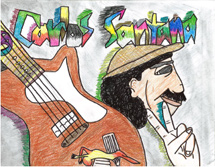 Six recent Grammy nominations were for music that was recorded at the Palms state-of-the-art Studio at the Palms. The three artists represented are Katy Perry, Monica and Usher. The Grammy Awards ceremony will take place on Sunday, Feb. 13 in Los Angeles.
The 2010 MAACO Bowl Las Vegas will feature the Mountain West Conference Utah Utes against the fourth/fifth selection from the Pacific-10 Conference on Dec. 22 at Sam Boyd Stadium. The annual showcase has sold out for four consecutive years and is televised on ESPN.
Girl Scouts of Southern Nevada will debut the Thin Mint Sprint 5k and 1 Mile Shortbread Shuffle on Jan. 22 at 9 a.m. Online registration is at girlscoutsnv.org. Cost is $25 for the Thin Mint Sprint 5K, and $15 for the 1 Mile Shortbread Shuffle prior to Jan. 5, then it increases to $30, $20, and $35, $25 after Jan. 20. After the race, the public event is the 15th Annual Cookie Carnival. Cookie sales begin Jan. 29.
The Hard Rock is collecting gently used coats and clothing at the Hard Rock Store to benefit HELP of Southern Nevada through Dec. 31.People who donate will receive 25 percent off purchases in the Hard Rock Store and Love Jones and off wine and sake in the Fuel store. Donators will also be entered into a raffle to win a $500 shopping spree at the Hard Rock Store.
The Hard Rock's "Let the Kids Rock" promotion benefitting Make Music Matter, a local initiative in partnership with The Public Education Foundation to collect and fix used instruments for use in Clark County public schools, is collecting donations of instruments, parts, tools and music supplies through Dec. 16. In exchanges, donators receive discount vouchers and coupons. The "Let the Kids Rock" collection will culminate on Dec. 16 at the Down & Derby Roller Discoinside The Joint, at 9 p.m.Free skate rental will be provided to any party-goers that make a donation at the event. Tickets are $10 and can be picked up at The Joint box office.
Column Continues Below Advertisement
CONTINUE ON TO...:
>THIS WEEK'S LAUGHLIN NEWS
>LAST WEEK'S LAS VEGAS NEWS
>VEGAS VIEWS FULL NEWS ARCHIVES
>Return to "Heard Around Town"
>Return to Las Vegas Leisure Guide