PLANET HOLLYWOOD WELCOMES BRITNEY SPEARS IN GRAND STYLE!

The day after celebrating her 32nd birthday and on the same day as the new release of her eighth studio album "Britney Jean," Britney Spears literally stopped traffic along the Strip when Planet Hollywood threw an elaborate event to officially welcome her to her new home. Spears will kick off her two-year residency there on Friday, Dec. 27, with her "Britney: Piece of Me" show.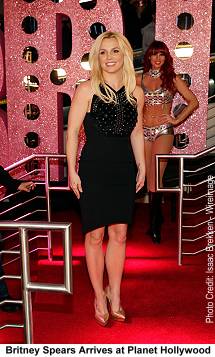 The event began in front of the property with dancers paying homage to some of her biggest hits. When the singer's newest hit, "Work B**ch," began playing, the crowd's attention was drawn to Las Vegas Boulevard as the city's newest headliner arrived in a restored 1958 Chevrolet Impala Convertible escorted by an eight-car motorcade. Emerging from the car, Spears walked through a custom-made LED-lit arch before ascending the stairs to be greeted by Planet Hollywood's president David Hoenemeyer.
For the ultimate Spears' fan, a limited number of VIP packages are available for all performances and offer everything from the opportunity to meet the superstar, to bottle service, front row reserved seating and more. General ticket prices range from $59 to $229. All shows begin at 9 p.m. with the exception of her special 10 p.m. New Year's Eve performance. For more information and tickets, visit BritneyPieceofMe.com.
Column Continues Below Advertisement
GRAND BAZAAR SHOPS WILL BE A STRIP OUTDOOR RETAIL EXPERIENCE
Scheduled to open late next year at the entrance to Bally's, the Grand Bazaar Shops will be an outdoor shopping mecca designed as a "21st century bazaar" with 150-plus shops on more than two acres. Along with a breadth of food, dining and bar venues, the Strip skyline will gain a new experience with a Swarovski™ Crystal Starburst towering over the brand's store and a midnight spectacle of lights and music that will make every night feel like New Year's Eve.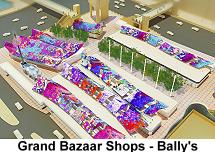 The Grand Bazaar Shops inspiration came from the great markets of the world with rich colors, sounds and smells. Grand Bazaar Shops will be a new, visually distinctive feature of the Strip, with aesthetically beautiful mosaic-patterned rooftops designed to resemble the colorful, undulating roofs of classic bazaars.
The project is being built at the busiest intersection in the city - Las Vegas Boulevard and Flamingo Road, on a site that 20-plus million people pass through each year. Launching with close to 55,000 square feet, Grand Bazaar Shops will have individual shops with store sizes ranging between 150-300 square feet, to a select group at up to 1,500-2,000 square feet. Many tenants will be the first of their kind in Las Vegas, the United States or worldwide.
Tenants will include well-known brands like Swarovski and Swatch, international companies expanding their presence in the United States like Superdry, Havaianas and Campo Marzio, and special boutiques from around the United States. More than a third of the project will be dedicated to restaurant and bar concepts as well as food stores, such as five separate shops from American chef Sam Marvin offering artisanal cupcakes, ice cream, macaroons, meats, and spices. For more information, visit www.grandbazaarshops.com.
JAY Z VISITS THE MANDALAY BAY EVENTS CENTER
Jay-Z will bring the "Magna Carter World Tour" to the Mandalay Bay Events Center Dec. 13 - 14. The 17-time GRAMMY Award-winning artist recently released "Magna Carta… Holy Grail," which was certified double-platinum by The Recording Industry Association of America, and wrapped the sold-out "Legends Of The Summer Tour" with Justin Timberlake. Tickets range from $39.50 to $150.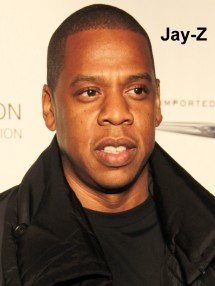 GEORGE WALLACE ADDS END OF YEAR SHOW DATES AT FLAMINGO
Comedic legend George "I Be Thinkin'" Wallace will ring in the New Year at the Flamingo. He has added show dates for Dec. 26 - 28 at 10 p.m. and will perform a special pre-New Year's Eve show at 8 p.m. on Dec. 31. Wallace is in his tenth year as a headliner at the Flamingo and recently released his first book, "Laff It Off," on Chaite Press.
BLAKE SHELTON- LUKE BRYAN CO-HOST COUNTRY MUSIC® AWARDS
Four-time ACM Award-winner Blake Shelton and reigning ACM Entertainer of the Year Luke Bryan will return to co-host the 49th Annual Academy Of Country Music Awards, produced by dick clark productions and broadcast LIVE from the MGM Grand Garden Arena on Sunday, April 6, 2014, at 8 p.m. live ET/delayed PT on the CBS Television Network. This year's show will be Shelton's fourth consecutive and Bryan's second time hosting the awards telecast.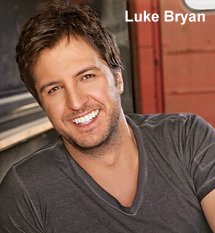 Florida Georgia Line will host the 4th Annual ACM Fan Jam at the Mandalay Bay Events Center Sunday, April 6, 2014. The live remote location gives country music fans the ultimate pass to be a part of the 49th Annual Academy of Country Music Awards. Throughout the three-hour telecast from MGM Grand, there will be live ACM Fan Jam performances, via remote, by Florida Georgia Line and other top-tier music acts. The ACM Fan Jam continues after the Awards telecast ends with a concert featuring Florida Georgia Line; details will be announced soon.
The Academy and dick clark productions once again will tape an all-star concert TV special Monday, April 7, 2014 at 7 p.m. at the MGM Grand Garden Arena featuring today's top country acts. Talent announcements are forthcoming. The special will air at a later date on CBS and ticket proceeds will benefit ACM Lifting Lives.
Tickets will go on sale to the general public at 10 a.m. (PT) Friday, Dec. 13 at www.ACMawards.com.
Stay tuned for more information to be announced soon for the 2nd ACM Party for a Cause® Festival, a two-day outdoor music festival featuring a lineup of music performances by country's top hit makers, which will be held April 4 and 5. Tickets will go on sale Friday, Jan. 10, 2014 and more details will be announced in January.
THE COSMOPOLITAN HOSTS LIBERACE DISPLAY
The Cosmopolitan is hosting Liberace's return to the Strip for the first time in 30 years as The Liberace Foundation for the Performing and Creative Arts presents "Too Much of a Good Thing Is Wonderful: Liberace and the Art of Costume," an exhibit of the famed pianist's personal and performance pieces running through Jan. 2. The exhibit features a number of Liberace's decadent belongings such as a rhinestone piano, his Rhinestone Roadster, an extravagant curated costume collection, opulent European candelabras and video clips of performances, etc.
FIZZ LAS VEGAS IS NOW OPEN INSIDE CAESARS PALACE
The 2,750-square-foot champagne lounge and bar, FIZZ Las Vegas, is now open inside Caesars Palace and positioned between The Colosseum and Forum Shops. FIZZ Las Vegas features a selection of high-end champagnes by the glass and carefully-curated spirits. Working with Furnish and Sir Elton John's personal chef, choices of caviar, gourmet paninis and small plates complement the beverage selection. A $3 million build out of the intimate space conveys the detail and attention given to the finishing details of the two-story space. Hours are 5 p.m. - 2 a.m. Monday-Thursday and noon to 4 a.m. Friday - Sunday with food service from opening until 11 p.m.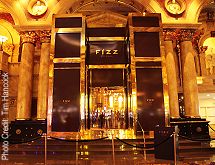 DEANA MARTIN BRINGS MUSICAL SLEIGH RIDE TO THE SMITH CENTER
Deana Martin will be returning to the Cabaret Jazz venue at The Smith Center to present her annual Christmas Show Friday-Sunday, Dec. 20-22. Martin will take the audience on a musical sleigh ride, filled with classic yuletide tunes, and songs honoring her legendary father, Dean Martin, and his pals, Frank and Sammy. Tickets range from $37 to $59, 702-749-2000.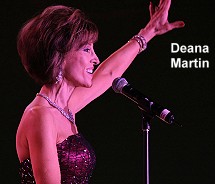 Martin achieved success early in her career in films, theater and television, then quickly added to her repertoire — recording artist, best-selling author, nationally syndicated radio host, licensed pilot, and entrepreneur. Her "White Christmas" was another chart buster released in 2011. Martin just released her latest album, "Destination Moon," which includes a special song, "True Love," a duet featuring her dad and it's available on her website or ITunes.
TOP OF NEXT COLUMN
'LV4PH' FESTIVAL PLANNED FOR TYPHOON YOLANDA VICTIMS
Red Dragon LLC in collaboration with the world-famous dance crew Jabbawockeez, Deftal Entertainment and The National Federation of Filipino American Associations (NaFFAA) Nevada Chapter will host "LV4PH," a festival relief effort in the East Parking Lot at the Rio on Saturday, Dec. 14 from 10 a.m. to 4 p.m.to aid the victims of Typhoon Yolanda. The festival will feature Jabbawockeez performing, additional live entertainment and cultural acts, and more than 50 vendors. Admission is complimentary with monetary donations accepted at the gate by NaFFAA.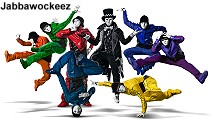 M RESORT INTRODUCES COMEDY NIGHT EVERY FRIDAY IN JANUARY
M Resort will host a weekly comedy night every Friday in January beginning on the 3rd inside Ravello Lounge. The stand-up night will headline four comedians seen on television and from national tours. Doors open at 9 pm; no cover with a two-drink minimum purchase. The first lineup is: Roger Rodd, Angie Krum, Shawn Halpin, and Phil the Filipino, who is also booked on Jan. 17, 24 and 31.
Rodd is a versatile actor, writer, and stand-up comic. Krum currently runs the longest running Open Mic in Sin City, the "Jokes on Us," and is the producer and host of "Jokes on You" showcase in downtown Las Vegas. Halpin has toured with Pauly Shore. Phil the Filipino recently performed comedy on ABC and is a regular on Vegas radio with his "TickleMe Radio Show" on KLAV 1230 AM.
GOLDEN GATE DOWNTOWN COMPLETES ONEBAR EXPANSION
Complementing the Golden Gate's sleek new Fremont Street frontage, OneBar at the historic hotel-casino downtown recently completed an expansion. OneBar, named for the hotel's historic address at 1 Fremont Street, now boasts a large LED video screen and a permanent platform for its signature bikini-clad, world-champion flair bartenders.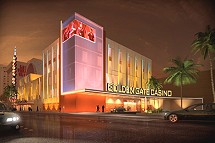 CISN HOLDS ANNUAL SANTA TEA
Communities In Schools of Nevada's (CISN) annual Santa Tea will be held Dec. 14 at Simon Restaurant and Lounge at Palms Place and offer photos with Santa from 2 - 4 p.m. Little ones will be able to chat with Kris Kringle and decorate gingerbread cookies while sipping on hot cocoa as parents enjoy cranberry mojitos and delicious bites. Dee Berkley Jewelry will feature select pieces from her collection for the adults. Tickets are $100 for adults and $50 for children and must be purchased before Dec. 11 with all proceeds benefitting CISN; visit www.cisnevada.org/santa/.
HARD ROCK AUCTIONS ROCK 'N' ROLL EXPERIENCE AT THE JOINT
The Hard Rock Hotel & Casino in conjunction with AEG Live is auctioning off an exclusive Steve Miller Band and The Doobie Brothers rock 'n' roll experience to one lucky winner as the legendary bands take over The Joint on Saturday, Dec. 28. All proceeds will benefit Keep Memory Alive, the fundraising arm of Cleveland Clinic Lou Ruvo Center for Brain Health. The highest bidder will win a two-night stay, Dec. 27-29, with two premium show tickets, a seven-course dinner at 35 Steaks + Martinis, massages, manicures and pedicures, welcome gift, etc. The auction is now live and ends Tuesday, Dec. 17, at 10:40 a.m. EST / 7:40 a.m. PST. Bids can be made at www.charitybuzz.com/catalog_items/439401. For more information, call 702-693-5000 or .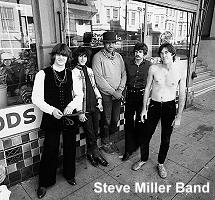 The Steve Miller Band has sold more than 40 million records in a career spanning more than 40 years. Aside from a few years of inactivity in the mid-80s, The Doobie Brothers have continued to perform, create and record for over 21 consecutive years and have sold more than 40 million albums worldwide.
PIZZA ROCK STARTS ACOUSTIC BRUNCH EVERY SUNDAY
The new Pizza Rock restaurant downtown started a new weekly Sunday Brunch from 10:30 a.m. to 2:30 p.m. with live acoustic entertainment on Dec. 8. The menu reflects traditional brunch plates and breakfast-style pizza. Guests can also indulge in cocktails including Premium Bacon Bloody Mary - $10 for 22 ounces, and a variety of Bottomless Mimosas priced at $10 with purchase of any brunch item.
QUICK DINING NEWS
The M Resort announced that construction will begin on a new restaurant that will be home to the winner of Food Network's newest culinary reality show, "Restaurant Express." The new restaurant is expected to open mid-December in the space currently occupied by Marinelli's Italian restaurant.
N9NE Steakhouse at Palms Casino Resort will undergo a brief makeover, reopening mid-December. N9NE'S refresh will introduce a chic, updated look to complement the $50 million property-wide renovation at the Palms
The Hard Rock Hotel & Casino now allows guests to eat guilt-free with the launch of its healthy menus at Mr. Lucky's Café and Pink Taco. The nutritious menus feature gluten-free, low-calorie, vegetarian and vegan options for patrons looking to enjoy a healthy yet delicious meal.
The Cooking Experience by Mise En Place at 9500 South Eastern Ave, suite 170 is holding an all-inclusive dinner party on Friday, Dec. 20 at 7 p.m. There will be mood and food pairings, a four-course gourmet dinner and each guest will get a box of six French macarons and a $25 gift certificate for next year. Price is $100, call 702-754-4400.
VEGAS HAPPENINGS
Garth Brooks and his band will reunite for a special weekend of New Year's concerts, Jan. 3 and 4 at 7:30 and 10:30 p.m. at Wynn. Tickets are $200.
Fremont Street Experience has revealed its newest Viva Vision show, "The Who - Miles over Vegas," which is a free light and sound show built around the music of rock band The Who and includes three of the band's most iconic songs - "I Can See for Miles," "Pinball Wizard" and "My Generation" - custom synced to graphics.
The Swatch Group is bringing Hour Passion to Aria. Only the second location in the United States, the world's largest watch manufacturer will be offering collections from all of its mid- to high- range brands in one convenient location and feature a 1,500-square-foot boutique.
The Las Vegas High Roller has reached new heights when the observation wheel's last passenger cabin was attached on the wheel's rim. At 550 feet, the rotation of the cabin to the high-center point of the rim officially makes the High Roller the world's tallest observation wheel.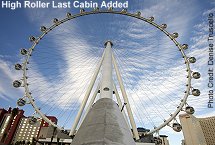 The Thomas & Mack Center, which continually ranks as one of the top grossing venues in the country, has begun a yearlong celebration of its 30th anniversary. The Thomas & Mack Center ranked No. 1 as the 2012 top grossing university venue for 15,001-30,000 capacity.
Recently reality starlet Holly Madison took the stage in Las Vegas for the first time in more than a year during a special encore performance of "Million Dollar Quartet" at Harrah's. Performing on the 57th anniversary of the actual date that inspired the hit show, Dec. 4, 1956, Holly with a period hair style sang "The Lady Loves Me" from the hit movie "Viva Las Vegas" alongside the cast during the finale.
From now until Dec. 14, all Wrangler National Finals Rodeo (WNFR) attendees who wear their cowboy boots and/or hats to Madame Tussauds Las Vegas will receive $8 off admission.
Tickets for Elton John's "The Million Dollar Piano" show at The Colosseum at Caesars Palace, which opened in September 2011, go on sale Dec. 9 for performances in March and April 2014. Tickets range in price from $55 to $250.
The Henderson Symphony Orchestra will present their Christmas concert on Dec. 12. This 2013-1014 season marks 27 continuous years for the Henderson Symphony Orchestra, which is an all-volunteer group of musicians that includes students, professionals, educators, retirees and people of all ages.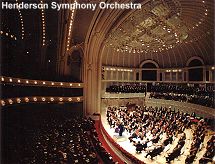 SHINE ALTERNATIVE FITNESS OFFERS 12 DAYS OF DISCOUNTS
Shine Alternative Fitness will celebrate 12 Days of Christmas with the release of daily discounts for its unique group fitness classes from Thursday, Dec. 12, to Monday, Dec. 23. The fitness club will release a new deal every day, exclusively on the club's Facebook page, www.Facebook.com/ShineFitnessLV. The promotions will be posted each morning and are valid for a 24-hour time period. Promotions will range from class packages to merchandise discounts.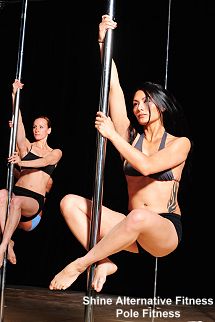 DOWNTOWN WORKING ON THE MODERN CONTEMPORARY ART MUSEUM
A $29 million capital campaign is underway for a downtown campus that will include three components: The Modern Contemporary Art Museum; the Center for Creativity; and Luminous Park, an outdoor sculpture garden and community gathering space. The project has already received $2.4 million pledged in land and cash donations. The museum's mission is to inspire and educate through creativity, art and design.
Column Continues Below Advertisement
CONTINUE ON TO...:
THIS WEEK'S >LAUGHLIN NEWS
LAST WEEK'S >LAS VEGAS NEWS
>VEGAS VIEW FULL NEWS ARCHIVES
Return to >"Heard Around Town"
Return to >Las Vegas Leisure Guide