REBA, BROOKS & DUNN ANNOUNCE SHARED GIG AT CAESARS PALACE!

Superstar entertainers Reba McEntire, Kix Brooks and Ronnie Dunn will join forces to launch a one-of-a-kind country music residency "REBA, BROOKS & DUNN: Together in Vegas" opening June 24, 2015, at The Colosseum at Caesars Palace. Announced dates include: June 24, 26 and 27; July 1, 3 and 4; and Dec. 2, 4, 6, 9, 11 and 12. Tickets range from $59.60 to $205.

As a multi-media entertainment mogul, Reba has become a household name with a successful career that spans across music, television, film, theater and retail industries. She has achieved a rare pinnacle with 35 No. 1 singles and more than 56 million albums sold worldwide along with starring in her own sitcom "Reba."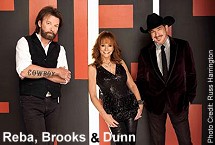 Superstar duo Brooks & Dunn released their first album in 1991 and since then went on to become the best-selling duo in country music history with more than 30 million albums sold.
Column Continues Below Advertisement
TERRY FATOR EMBELLISHES CHRISTMAS SPIRIT AT THE MIRAGE
The Mirage's ventriloquist headliner Terry Fator with his puppet sidekicks celebrate the holiday season with a whole show built around Christmas. Billed as "A Country Christmas," Fator has many characters dropping by to visit. The setting is a holiday decorated living room. Each visitor rings the doorbell and enters through a front door with the running joke being the Santa outside on the lawn is only say "Ho," which elicits all sorts of innuendoes.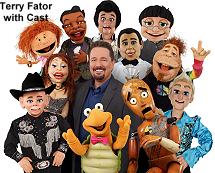 It's subtle but different stockings get added and hung on a video mantel that represents Fator's varied visitors like fancy cowboy boots for an Elvis-like puppet, etc.
Fator as always shows off his celebrity ventriloquist voice, but he also sings as himself and shares nice tunes he wrote. This Christmas show has a definite adult-edge to it but children would busy themselves just looking at the incredible array of puppet characters like everyone' s favorite…Winston the Turtle. Shows are 7:30 p.m. Monday-Thursday through Dec. 26 and tickets range from $75.84-$174.84.
BORDER GRILL NOW OPEN AT THE FORUM SHOPS AT CAESARS
Chef/Owners Mary Sue Milliken and Susan Feniger of Bravo's "Top Chef Masters" and Food Network's "Too Hot Tamales," finally opened their Border Grill at The Forum Shops at Caesars on the first floor adjacent to the distinctive spiraling escalator. The stylish new dining establishment is open daily for lunch, brunch and dinner with a vibrant, modern design that encompasses an open floor plan including an indoor patio that flows into the cantina lounge, a dynamic ceviche bar, demonstration kitchen, plus private dining room and bar.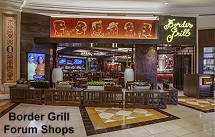 'LE RÊVE' AT WYNN GETS NEW MULTI-MILLION DOLLAR SHOW ELEMENT
As "Le Rêve - The Dream," the aquatic and aerial show at Wynn Las Vegas, approaches its 10-year milestone in 2015, the production has introduced an installment that incorporates spectacular water, fire and projection technologies. Entitled the "Dénouement," a French term for a final part of a narrative where the plot is revealed, the $3 million scene is situated as the penultimate act in the 75-minute production. More than 18 months in the making, the "Dénouement" includes 172 high-powered fountains, 120 individual LED lighting fixtures and 16 fire-shooting devices.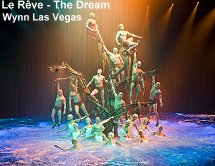 'SHOWSTOPPERS' SET TO OPEN AT WYNN
Debuting on Dec. 16, Steve Wynn's "ShowStoppers" will bring a talented cast of 34 singers and dancers, backed by an on-stage 30-piece orchestra, to the Encore Theater at Wynn. The 90-minute production with dazzling scenery and costumes, is composed of many quintessential musical numbers from some of the most celebrated composers and lyricists to ever grace Broadway.
MARTORANO'S IS OPEN AT PARIS LAS VEGAS
Making his Strip debut, Steve Martorano's second Las Vegas location is now open at Paris. In typical Martorano fashion, the popular cook, DJ and cookbook author brings to the new location his signature dishes and his one-of-a-kind entertainment offerings with movies and music. Martorano's at Paris features the classics as well as specialty menu items fans love.
SEAN PATRICK'S OPENS FIRST CIGAR LOUNGE AT SOUTHERN HIGHLANDS
PT's Entertainment Group (PTEG) operators of PT's, Sierra Gold and Sean Patrick's Pub and Grill taverns and a Golden Gaming, LLC subsidiary has opened its first Cigar Lounge in the Sean Patrick's Pub & Grill at 11930 Southern Highlands Parkway. Open daily from 11 a.m. to 11 p.m., the Cigar Lounge includes three stand-up humidors and comfortable seating for 12-14 people. Sean Patrick's features billiard and shuffleboard tables, Irish specialty menu items, and unique décor.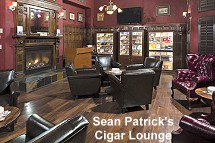 MAHANA SPA NOW OPEN TO PUBLIC AT TAHITI VILLAGE
Tahiti Village at the South end of the Strip has opened the newly-renovated Mahana Spa on the ninth floor of Tower Five for the public. Previously reserved for Tahiti Village guests only, Mahana Spa provides massages, facial treatments, waxing packages and rejuvenating body rituals in 50, 80 and 90-minute packages for men and women. The spa offers three well-equipped treatment rooms; call 702-440-6855. For locals through Jan. 31, there is a 10 percent Mahana Holiday Discount.
SEARSUCKER LAS VEGAS WILL OPEN AT CAESARS PALACE NEXT SPRING
Searsucker Las Vegas will make its debut at Caesars Palace, adjacent to Omnia Nightclub, in Spring 2015. Under the helm of celebrity chef Brian Malarkey, Searsucker will join existing outposts in Austin, Texas, Del Mar, Calif., and the restaurant's flagship location in San Diego's famed Gaslamp Quarter. The restaurant will be open nighty for dinner and offer Malarkey's contemporary spin on American classic comfort foods in a laid-back atmosphere.
TAPAS BY ALEX STRATTA OPENS IN TIVOLI VILLAGE
Two Michelin-starred celebrity Chef Alex Stratta will open Tapas by Alex Stratta in Tivoli Village on Dec. 17 serving modern tapas with prominent Spanish accents. The 2,700-square-foot restaurant with a 95-seat capacity including 38 on the patio will highlight an exhibition kitchen with vintage ovens, crystal chandeliers and contemporary polished and faux finished floors. Menu will include daily baked artisan breads, Spanish cheese and cured meat section, fresh seafood, organic meat, poultry and seasonal vegetables.
'DIRK ARTHUR'S WILD ILLUSIONS' OPENS AT RIVIERA
Magician Dirk Arthur is back on the Strip headlining his magic show featuring rare animals in the Starlite Theatre at the Riviera. His shows, which are dark on Friday, are at 7 p.m.; however, he is performing additional 4 p.m. matinee shows Dec. 20-30. His show is fast paced with Arthur displaying close up magic mixed with big illusions.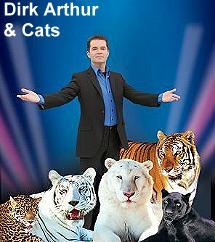 MANDARIN ORIENTAL UNVEILS NEW MEETING-EVENT SPACE
Mandarin Oriental has introduced a new meeting and event space known as The Gallery. Located in the center of the property's porte-cochere, the unique loft-style venue offers 1,900 square feet of raw space featuring frosted floor to ceiling windows, a painted cement floor, white walls and 16-foot ceilings. Perfect for social events and corporate meetings, this distinctive venue is ideal for an 80 person seated dinner to a cocktail reception for up to 200 guests.
'ISLAND HEAT LUWOW' DINNER SHOW DEBUTS AT KAHUNAVILLE
Kahunaville's new showroom inside Treasure Island has opened "Island Heat LuWow," a dinner show combining Polynesian dance with a Las Vegas twist. The show features an Elvis' Blue Hawaii tribute and a Tahitian tribal drum performance to the Black Eyed Peas.
LOUIS PRIMA JR. PERFORMS FREE SHOW AT RED ROCK RESORT
Dubbed the "Crown Prince" of Swing, Louis Prima Jr. and the Witness will perform a special free show at Red Rock Resort on Tuesday, Dec. 30 at 8 p.m. Son of musical legend Louis Prima, Louis Prima Jr. is a Las Vegas-based entertainer, singer, songwriter and musician. Prima Jr. and his band The Witness released their debut album "Return of the Wildest" in 2012 and followed with "Blow" this year.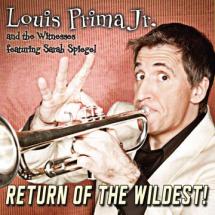 M RESORT HAS THE SHIRELLES PERFORMING TWICE IN DECEMBER
The M Resort has The Shirelles performing at the M Pavilion on Saturday, Dec. 13 and New Year's Eve. The Rock & Roll Hall of Fame group will take the M Pavilion stage to perform a selection of their chart-topping hits and holiday favorites. Tickets are $19.99, $24.99 and $29.99. The concert begins at 7 p.m.
TOP OF NEXT COLUMN
'HOME FOR THE HOLIDAYS' AT THE HARTLAND MANSION
James R. Smith and the Las Vegas Mass Choir will present the second "Home for the Holidays" event at the Hartland Mansion, 525 Park Paseo, on Saturday, Dec. 13 at 7 p.m. The event will feature: Spyro Gyra; Ken Young; Genevieve Dew; Lady Jazzy T; comedian Simmie Mitchell, keyboardist Tom Schuman; and be hosted by Lillian McMorris and Robert "Broadway Bob" Kalfin. Tickets are $35 and VIP $45, call 800-838-3006.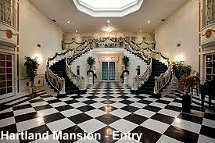 THE LAST SURVIVOR WEEKEND TO HONOR HOLOCAUST SURVIVORS
The Last Survivor Weekend event will bring together a group of more than 100 Holocaust survivors, their children and others that want to learn more about the Holocaust from those who actually lived through it, Dec. 11-14 at The Venetian. This historical event is open to the public and features many different events including an art exhibition by Chilean artist Mauricio Arenas that showcases a unique collection associated with the Holocaust as well as the triumphant multi-media gala concert on Dec. 13 that features world-renowned Israeli superstar and Broadway performer Dudu Fisher. Concert tickets range from $25 to $100.
#TRYTHETOWER OFFERED IN JANUARY BEFORE SCALE THE STRAT 2015
If you're not sure if you can tackle all 108 floors and 1,455 steps inside the iconic Stratosphere Tower on March 1, 2015, for the seventh annual extreme stair climb Scale the Strat, then #TrytheTower is for you.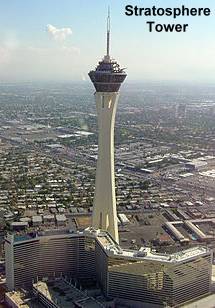 The American Lung Association in Nevada and Stratosphere will present a special partial practice climb on Saturday, Jan. 24, 2015, at 7 a.m., allowing climbers access to the stairwells at the very top of Stratosphere Tower, Level 101 to Level 112, and 234 stairs that can be climbed in small groups as many times as possible in 30-minute intervals. As climbers reach Level 112, they will be outdoors and experience one of the best views in Las Vegas.
The cost is $30, and each climber will receive two VIP coupons for free admission on Saturday and Sunday, Jan. 24-25, 2015, which is up to a $40 value. Climbers can sign up in advance, visit www.ScaletheStrat.com.
TONY SACCA BOOK SIGNING WITH FREE MUSICAL FROG AT MCCORMICK'S
Performer Tony Sacca will be signing his tell-all biography, "Tony Sacca: Las Vegas Ambassador of Entertainment," on Friday, Dec. 12, 2014, at 5:30 p.m. during Happy Hour at the newly remodeled McCormick & Schmick's Seafood & Steaks. With each book purchased, Sacca is giving a free adorable musical frog that is a perfect holiday stocking stuffer. McCormick & Schmick's at 335 Hughes Center Drive has a Happy Hour running from 4 to 7 p.m. Monday through Friday in the bar area.
COMMONWEALTH HOSTS 'PUDDLES' PITY PARTY' FOR NEW YEAR'S EVE
Commonwealth located in the Fremont East District Downtown, will host "Puddles' Pity Party," a birthday party-themed bash to welcome the New Year on Wednesday, Dec. 31.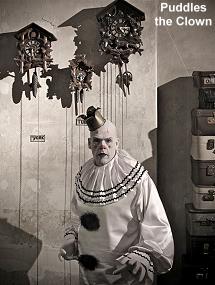 The party will star a seven-foot traveling clown named Puddles, who will wish 2015 a "Happy Birthday" by performing three original shows at 11 p.m., 11:45 p.m., and 12:45 a.m. in the downstairs lounge area of the venue. Puddles got his start as a member of the Atlanta-based clown band "Greasepaint," and has since traveled the world with his pity party, performing sad pop anthems for party-loving people. Guests will also enjoy a complimentary midnight champagne toast, balloon animals and other celebratory surprises throughout the evening.
Cover charge for Commonwealth's New Year's Eve celebrations will be $20 for men and $10 for women, depending on capacity. Attendees may also purchase an all-you-can-drink cocktail package for $50 or reserve a VIP booth for $60 per person, per booth, pending availability. Tickets are available for purchase on the Commonwealth website.
JINGLE BELL BALL WILL BENEFIT LOU RUVO CENTER FOR BRAIN HEALTH
The Jingle Bell Ball is Back will raise money to support MS Research through Keep Memory Alive and the Cleveland Clinic for Brain Health on Saturday, Dec. 20 at the Fremont Country Club located at 601 E. Fremont Street. The special VIP reception begins at 7 p.m. and will feature an exclusive silent auction, free wine tasting and appetizers. VIP passes are $40 per person at www.ticketfly.com. General admission is free for all guests beginning at 8 p.m. and will feature a silent auction and entertainment with Sasha Sirota and Almost Normal beginning at 10 p.m. Free photos with Santa and other special guests are available 7-10 p.m. Jingle Bell Ball has raised more than $30,000 over the past two years
Las Vegas resident, Sasha Sirota, is fresh off co-producing the Justin Bieber / R. Kelly collaboration "PYD," and performing on several of Bieber's recent releases, including the guitar behind Bieber's hits "Bad Day" and "Recovery."
An alternative duo hailing from Las Vegas, Almost Normal is a combination of the talents of Andrew Zakher and Ashley Lampman. Together, they create a mixture of acoustic and percussive elements with keyboards that drive their evolved sound.
'QUIK' ITEMS
Gordon Ramsay will open his newest venue, Gordon Ramsay Fish & Chips, at The LINQ Promenade in Spring 2015. The takeaway-style British restaurant will feature fish and chips, among other types of traditional British comfort food. Award winning Chef Gordon Ramsay, already has three extremely successful restaurants in Las Vegas.
Chart-topping music group Rascal Flatts will start their first Las Vegas country residency, "Rascal Flatts Vegas Riot!," at The Joint inside Hard Rock with nine shows between Feb. 25 and March, 14, 2015.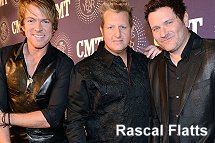 PBR Bull Rider Rocky McDonald will be signing autographs Dec. 12 from 6-8 p.m. at Lagasse's Stadium inside The Palazzo.
The Stetson Country Christmas Western Gift Expo is where cowboys and cowgirls shop in Las Vegas during the National Finals Rodeo. Covering the entire ground floor of the Sands Expo there is everything you need for everyone on your Western Lifestyle Christmas Shopping List. The expo runs Dec. 4-14, 10 a.m.-5 p.m. daily.
Imagine Exhibitions Gallery current feature, Da Vinci The Exhibition, at The Venetian Las Vegas® will conclude its limited engagement there on Jan. 15, 2015.
The Fremont Street Experience will kick-off the holiday season at the 3rd Street Stage with the annual Christmas Tree Lighting Ceremony on Dec. 9 at 5 p.m. Mayor Carolyn G. Goodman and Santa Claus will light the 50-foot tree. The Grand Menorah Lighting Ceremony will be on Dec. 16 at 4 p.m. at Fremont and 4th Street again with Mayor Goodman
The Monte Carlo has started "Yoga in the Plaza" for its hotel guests on Saturdays at 8 a.m. The Strip-side location provides a revitalizing setting for the complimentary hour-long class led by Alicia Goldsmith, who has taught yoga for more than 19 years.
This winter, Miracle Mile Shops at Planet Hollywood will convert nearly 6,000 square feet of open space into four new retail destinations and welcome MAC Cosmetics, Desigual, LUSH Fresh Handmade Cosmetics, and a larger, renovated House of Hoops by Foot Locker.
The Forum Shops at Caesars three-levels of shopping and dining at more than 160 specialty shops and restaurants. The world-renowned shopping destination will be open for regular business hours on Christmas Eve, Christmas Day and New Year's Day until 11 p.m. On New Year's Eve, the stores will close at 6 p.m. while the restaurants will remain open.
NEON TO NATURE WALKING TRAILS APP NOW AVAILABLE
The Southern Nevada Health District recently launched a new app for smart phones that can help Southern Nevadans and visitors alike connect to the Valley's 600+ miles of walking paths and trails. The app can be downloaded through the Apple Store and Google Play. The Neon to Nature app allows users to find urban or rural trails and parks in neighborhoods throughout the Las Vegas Valley and offers detailed information.
CHEF MOONEN AUCTIONS NEW YEAR'S EVE PARTY AT RX BOILER ROOM
One lucky individual and 99 of their closest friends will be ringing in 2015 at Rx Boiler Room inside The Shoppes at Mandalay Place when they win the auction that will go to the highest bidder for a one-of-a-kind New Year's Eve celebration. The money raised from the auction will go to a charity of the winner's choosing, with open bidding taking place until Dec. 10.
In addition to taking over the space for their private event, guests will relish live music, delectable plates created by Chef Rick Moonen and four hours of an open bar serving specialty cocktails created by lead barman Eric Smith. Rx Boiler Room will cover every opulent detail to ensure an unforgettable evening for all in attendance, including the champagne toast at midnight. Bidding for this extravagant evening starts at $10,000. Those interested in acquiring the space can contact Melissa Eichelberger at Melissa@RickMoonen.com.
MINUS5 ICE BAR HONORS ARTIST MICHAEL GODARD
On Dec. 1, Minus5 Ice Bar continued its celebrity cocktail program by honoring "Rockstar of the Art World" Michael Godard with a new signature cocktail - the We O-Live For This. In addition, the debut of the new limited edition signature cocktail is also a toast to the two new ice encapsulated Godard paintings on display in the Minus5 Monte Carlo V-"ICE"-P room. Godard paintings are "Black Jack Pimps" and "Poker Pips."
Column Continues Below Advertisement
CONTINUE ON TO...:
THIS WEEK'S >LAUGHLIN NEWS
LAST WEEK'S >LAS VEGAS NEWS
>VEGAS VIEW FULL NEWS ARCHIVES
Return to >"Heard Around Town"
Return to >Las Vegas Leisure Guide