<!A-- Left Column -->

Ventriloquist, singer, comedian and celebrity impressionist Terry Fator, who won NBC's "America's Got Talent" $1 million dollar prize in 2007, will headline at the Tropicana Express on Jan. 2 at 8 p.m. Tickets are $59, $69 and $79.
It took Fator 32 years to become an overnight sensation. His key decision to blend his incredible skills with his amazing ability to mimic famous singers won over the "America's Got Talent" judges and millions of fans.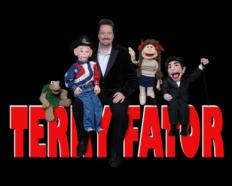 Recently, the Mirage in Las Vegas signed Fator to a five-year $100 million dollar deal beginning February 2009, with an option for an additional five years at $110 million dollars. He will perform 48 weeks a year, five nights a week in the Terry Fator Theatre (which was the Danny Gans Theatre). Fator will continue to perform at the Las Vegas Hilton through 2008 and in sold-out concerts nationwide.
The multi-talented Fator believes that he is an illusionist with a cast of seven original puppets. His belief is, "I look at myself as a talk show host and the characters are my guests." Fator is perhaps the first entertainer to combine the art of ventriloquism with singing celerity impressions. His career turned a corner in 2004, when his manager heard his Garth Brooks impression and asked if he could do the country star's voice though his puppet.
Prior to his "America's Got Talent" win, Fator shared the stage with Reba McEntire, Garth Brooks, Neal McCoy, Styx, and preformed for some of the largest corporation in the United Stares including: General Motors, AT&T, Midas Muffler, etc.
Fator is currently writing his autobiography, "Who's The Dummy Now?"
The Aquarius, the largest gaming resort in Laughlin with 1,907 rooms, will host two Let It Ride Tournaments in December with total prize money being more than $40,000 for each tournament. All players must be ACE Rewards members, which is free to join.
The Let It Ride "A" Tournament will be held Dec. 11-13 and the "B" Tournament will be Dec. 14-16. Both tournaments will begin at 8 a.m. Player registration will take place from noon to 8 p.m. on the first day and 8 a.m. to noon the second day. The entry fee per player is $109 and includes a gift and two tickets to the awards dinner on Dec. 13 or 16 at 7 p.m. in the Aquarius Pavilion. Players who win the high hand round one and two will be paid $100 each. Players who advance to the semi-finals will be paid $100 each. Prize payouts range from $1,000 to a first prize of $10,000.

TOP OF NEXT COLUMN
Music legend Mel Tillis will headline at the Riverside in Don's Celebrity Theatre, Dec. 27-Jan. 1. Tickets are $35 for his 7 p.m. shows Saturday-Tuesday and Sunday, $40 for Wednesday's 7 p.m. show, and $45 for the 10:30 p.m. performance on New Year's Eve, call 800-227-3849 ext 616.
Cou Tillis started performing in the early '50s with a group called The Westerners while serving as a baker in the United States Air Force, stationed in Okinawa. In 1956, Webb Pierce recorded a song written by Tillis entitled "I'm Tired," and it launched his musical career.
In 1976, Mel Tillis was inducted into Nashville Songwriters International Hall of Fame, and that same year, he was named Country Music Association's (CMA) Entertainer of the Year. Also, for six years in the '70s, Tillis won Comedian of the Year. In June 2001, Tillis received a Special Citation of Achievement from BMI for three million broadcast performances of "Ruby, Don't Take Your Love To Town," and few songs have reached this coveted status.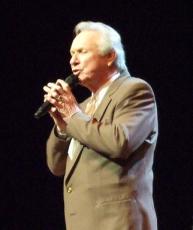 Tillis has been in the music / entertainment business now for 50 plus years and recorded more than 60 albums. He has had 36 Top Ten singles, with nine of them going to No. 1. He and his band, the Statesiders, have worked concerts all over the world.
In addition, Tillis has acted in numerous feature films and TV movies including "Every Which Way But Loose" with Clint Eastwood, "Cannonball Run I and II," "Smokey and the Bandit I"I with Burt Reynolds, and the lead role with Roy Clark in "Uphill All The Way."
Two big citywide events are set for January in Laughlin. Winter Break, which is a festival celebrating life to its fullest and targeting the 50-plus age group, will take place Jan. 9-15. The Laughlin Desert Challenge is the annual off road desert racing event set for Jan. 22-25. An event highlight is the annual Laughlin Leap, where off-road vehicles and monster trucks compete for cash and bragging rights in a contest that sees vehicles fly off a hill, leaping more than 100' through the air.
The Southern Nevada Birding and Wildlife Trails Partnership (SNBWTP) is planning a Birding and Wildlife Festival. The eco-tourism event is scheduled for March 12-15, 2009. Activities will include: educational workshops, seminars, guided birding and wildlife tours, a tradeshow, possible art show, guided tours, renowned speakers, a wine and cheese social as well as a special dinner banquet. There will be a $20 registration fee. Additional guided kayak and rafting tours and other specially-designed tours will also be available for an additional fee and more information will be available soon. Special room rates will be offered to registrants.
CONTINUE ON TO...:
>THIS WEEK'S LAS VEGAS NEWS
>LAST WEEK'S LAUGHLIN NEWS
>VEGAS VIEW FULL ARCHIVES
>Return to "Heard Around Town"
>Return to Las Vegas Leisure Guide