TROPICANA EXPRESS FEATURES LYNN ANDERSON
Country music singer and horse racer, Lynn Anderson, who is best known for her Grammy Award-winning, country crossover hit "(I Never Promised You A) Rose Garden," will headline at the Tropicana Express in the Pavilion Showroom on Saturday, Dec. 26. Tickets are $25, $35 and $45
Anderson was one of the most popular female country singers of the 1970s. She is the daughter of country music songwriters Casey and Liz Anderson and made her debut in 1966, with her first major hit "Ride, Ride, Ride."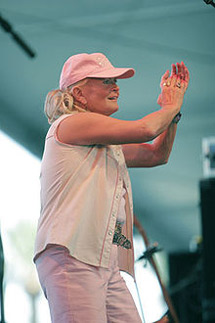 Anderson took an interest in singing at the age of 6, but had success first in horse shows in and around California, where she won a total of 700 trophies, which included the""California Horse Show Queen" title in 1966. Anderson has also maintained an equestrian horse racing career since the 1960s. As a horsewoman, she has won 16 national championships, eight world championships and several celebrity championships.
From 1967-69, Anderson was a regular performer on the "The Lawrence Welk Show." In 1968, Anderson married songwriter and producer Glenn Sutton, who would later produce her records and write some of her singles in the 70s. Their marriage lasted approximately nine years.
In the mid and late 1970s, Anderson had a starring role in an episode of "Starsky & Hutch" as Sue Ann Granger and appeared on three Bob Hope television specials. She was a frequent guest star on various Dean Martin television specials and also hosted her own television special in 1977, with guest star Tina Turner. In 1994, she made a cameo appearance in the film, "XXX's and OOO's."
In 2002, Anderson was ranked at No. 29 on CMT's television special of the "40 Greatest Women of Country Music." In 2004, she recorded her first studio album in 12 years, "The Bluegrass Sessions," which was nominated for a Grammy award for Best Bluegrass Album.
QUICK CLIPS
The next town-wide event will be the "Kartek Rage at the River." From Dec 11-13, the Laughlin Events Park will feature off-road races with contingency on Friday and races on an 11.8 mile track in the nearby desert on Saturday and Sunday.
On Thursday at the Edgewater, there will be a pre-race kick-off party with a driver meet-and-greet autograph session. The VIP party will be in the new Red Hot Nightclub.
"In Comedy on the Edge" at the Edgewater's Kokopelli's Showroom, comedian Leif Skyving will headline Dec. 11-13 with Thai Rivera as the opening act. Skyving's career began in Los Angeles at The Comedy Store and he has performed across the United States and Canada with his 'alter ego' - "Curt Sudden," who may appear at any time.
TOP OF NEXT COLUMN
MORE QUICK CLIPS
Bruce Jingles will follow Skyving Dec. 18-20. Jingles developed a razor sharp wit and sense of humor into material ranging from his teenage years in a Latin community to mishaps with the law. His opening act "In Comedy on the Edge" will be Mike Guido. Tickets are $10 at the Casino Cage or at the door.
The Riverside will feature the "Nutcracker Ballet" performed by the Anaheim Ballet in Don's Celebrity Theater Dec. 19-22. Shows will be at 7 p.m. with a 3 p.m. matinee added on Sunday. Tickets are $27.50 and $12.50 for children 12 and under, call 800-227-3849.
FRANKIE AVALON BOOKED AT TROPICANA EXPRESS
The Tropicana Express will start a new year with Frankie Avalon headlining on Jan. 9. On April 8, 2009, Avalon performed on "American Idol." He is currently on a cross-country national concert tour that began July 25, 2009, and will end on April 11, 2010. Tickets for his 8 p.m. show are $45, $55, and $65, call 800-243-6846.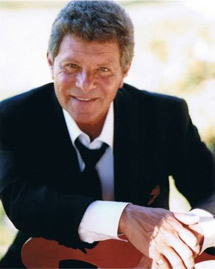 By the time Avalon was 12, he was on television playing trumpet, and as a teenager, performed with Bobby Rydell in Rocco and the Saints. In 1959, "Venus" and "Why" went to No. 1 on the Billboard Hot 100. "Why" was the last No. 1 of the 1950s. Avalon had 31 charted Billboard U.S. singles from 1958 to late 1962.
Teamed frequently with Annette Funicello, Avalon starred in a number of popular "beach" comedy movies during the 1960s. The wholesome and romantic coupling of "Frankie and Annette" in summer movies such as "Beach Party" and "Beach Blanket Bingo" became iconic figures in American films during that era.
Avalon also had straight dramatic parts in the John Wayne historical western film "The Alamo" as well as the science-fiction story "Voyage to the Bottom of the Sea" in 1961 with Barbara Eden.
Materializing as a character called Teen Angel, his performance of "Beauty School Dropout" in the smash-hit 1978 film of the musical "Grease" introduced Avalon to a new generation of viewers.
Avalon appeared in nearly two dozen TV episodes, including ABC's "The Bing Crosby Show" and "The Patty Duke Show," appearing often as himself. Later, he became a national television spokesperson for Sonic Drive-In.
In the 1980s, Avalon turned to marketing and created Frankie Avalon Products, a line of health and cosmetic aids. Avalon promotes his products on the Home Shopping Network with host Bob Circosta.


CONTINUE ON TO...:
>THIS WEEK'S LAS VEGAS NEWS
>LAST WEEK'S LAUGHLIN NEWS
>VEGAS VIEW FULL ARCHIVES
>Return to "Heard Around Town"
>Return to Las Vegas Leisure Guide