NE-YO TO PERFORM AT THE PEARL AT THE PALMS
Grammy-award winner Ne-Yo is set to perform at The Pearl Concert Theater inside the Palms Casino Resort at 9 p.m. on Friday, Jan. 1, 2010. Tickets are $85 and $100, call 800-745-3000.
Column Continues Below Advertisement
In 2006, Ne-Yo hit the R&B scene with a style all his own – a mix of classic sounds with a modern twist. His debut album "In My Own Words" hit No. 1 on the Billboard 200. The Las Vegas native's sophomore album, "Because of You" in 2007, also peaked at No. 1 and brought Ne-Yo much acclaim when he won Best Contemporary R&B Album at the 2007 Grammy Awards.
In 2007, Ne-Yo showed his true colors as a songwriter by penning lyrics for label-mates Rihanna ("Good Girl Gone Bad") and Janet Jackson ("Rock With U"); in addition, he also wrote songs for Beyonce ("Flaws & All").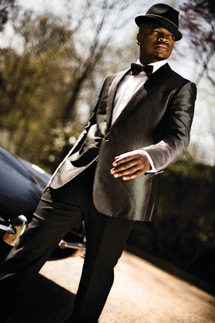 THE GALLERY PRESENTS 'CHIHULY AT CITYCENTER'
Chihuly at CityCenter debuted this week on Dec. 4 within the Gallery, a dynamic exhibition space located within the new Crystals shopping experience. Spanning 4,350 square feet, the presentation features a diverse representation of world-renowned artist Dale Chihuly's sculptures, drawings, editions and prints. Hours of operation for the Gallery are from 10 a.m. to midnight, daily. For information, call 702-590-8741.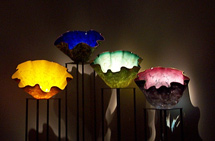 Recognized for his masterful use of color, fluid forms and large-scale glass installations, Chihuly's CityCenter exhibition highlights a number of his important works including Chihuly's new Silvered Venetian series, marking the artist's first application of silver as a base color.
VDARA IS FIRST CITYCENTER HOTEL TO OPEN
CityCenter, the new vertical city on the Strip, partnered with "Vanity Fair" to co-host the grand opening gala this past week for the newest luxury boutique hotel – the all-suite Vdara Hotel & Spa. The event was hosted by famed photographer, adventurer and environmental advocate Sebastian Copeland, who was joined by his award-winning actor friends Orlando Bloom and Rosario Dawson.
Vdara is physically connected to Bellagio and directly adjacent to ARIA and has achieved LEED®† Gold certification by the U.S. Green Building Council. The new building houses Silk Road, a contemporary Mediterranean restaurant, and the 18,000-square-foot, two-level wellness spa, Vdara Health & Beauty, featuring the Veuve Clicquot Champagne Bar. This is the first Las Vegas spa in the Green Spa Network, and offers a selection of signature treatments focusing on holistic health.
GOLD COAST SHOWROOM HOSTS ENTERTAINMENT AND RODEO PROGRAM
For the third year, the award-winning "National Finals Tonight" program is being presented in the Gold Coast's Showroom. The program is running nightly at 10:30 p.m. during the WNFR, Dec. 3-12. Admission is free and open to the public.
"National Finals Tonight," a post-show wrap-up of each day's rodeo events, features rodeo highlights and interviews with some of the most recognizable names in the world of professional rodeo. Eight-time World Champion and Hall of Fame Cowboy Don Gay, along with World Champion Tie-Down Roper and All-Around Cowboy Joe Beaver and TV personality Dan Miller, host the program.
Live entertainment is taking place daily beginning at 2 p.m. Recording artists Wylie and the Wild West are performing western music one hour before and one hour after "National Finals Tonight."
Attendees are also eligible for free nightly drawings including autographed Fender guitars from various country artists including George Strait, obtained through the courtesy of Wrangler; one guitar will be given away during each of the 10 nights of the show.
CLINT HOLMES AND FAMILY PERFORM HOLIDAY SHOW AT SUNCOAST
Clint Holmes and family, his wife Kelly Clinton and sister Gayle Steele, will be performing songs of the season at the 500-seat Suncoast Showroom Dec. 25-27. Together they will put their own spin on traditional holiday favorites, as well as performing by popular request, "William the Angel." Tickets start from $29.95, call 702-636-7075.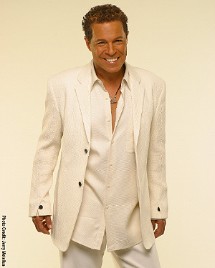 Holmes is known for his six-year run as a headliner at Harrah's and being named Las Vegas' "Best Singer" four times and "Entertainer of the Year" three times by readers of the "Las Vegas Review-Journal." His most famous recording is "Playground In My Mind (My Name Is Michael)." He was the voice of Lowenbrau Beer for four years and was Joan Rivers sidekick and announcer on "The Late Show." Another honor for Holmes was being the featured performer at the Democratic National Convention on the evening of Bill Clinton's 1992 presidential nomination.
QUICK CLIPS
Binion's downtown will be closing down its 365-room hotel tower, keno and coffee shop and keep open the casino and steakhouse on the 24th floor.
The much anticipated Cirque du Soleil's "Viva Elvis" show at CityCenter is still expected to open this month.
Jay White, who has been doing his Neil Diamond tribute show in the Le Bistro Theater at the Riviera for nearly eight years has closed his show in order to concentrate on a theatrical musical based on Diamond's music. Before the Riviera, White spent almost 10 years in "Legends in Concert."
The Rockhouse ultra dive bar on the Strip is holding nightly unofficial rodeo parties through Dec. 12 with drink specials and 18 plasma televisions showing non-stop rodeo action.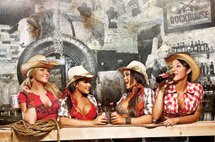 Scott Weston also known as cross-dresser "Cashetta – Queen of Magic" has closed his "Magic's A Drag" show at the Harmon Theater after nine months.
Comedian Dom Irrera, who is referred to as the "King of Cable," will headline the Riviera Comedy Club Dec. 7-13 with Mike Ivy and Lisa Mende. All three have multiple television appearances.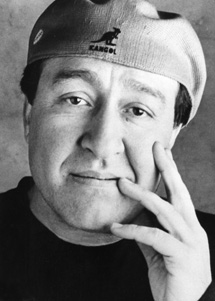 TOP OF NEXT COLUMN
MONTELAGO VILLAGE RESORT OFFERS SUNDAY BRUNCH CRUISE DEAL
MonteLago Village Resort guests at Lake Las Vegas can add to their stay with a brunch cruise on Sunday afternoons aboard the La Contessa yacht from noon to 2 p.m. through Dec. 31.
The Resort package includes an overnight stay on either Saturday or Sunday night and two passes for brunch. Packages start at $142 and vary depending on unit type selected, call 888-600-2688.
MORE NEW YEAR's EVE OFFERINGS
On Dec. 31, "TributePalooza," a giant concert featuring the country's top tribute bands, including Aeromyth, Evolution, No Duh, Led Zepagain, Fan Halen and more will appear on both Fremont Street Experience stages from 6:30 p.m. to 1 a.m. Tickets are $20.
The Rivera is offering a party with Andrew Dice Clay on New Year's Eve. Cost is $150 and music, food and drink is included.
Pure Nightclub in Caesar Palace will ring in 2010 with multi-platinum rap artist 50 Cent with a special New Year's Eve performance. World-renowned DJ Marshall Barnes will also spin throughout the evening. Grammy® Award-winning musical group The Black Eyed Peas will be at LAX Nightclub inside the Luxor. Tickets are available on Vegas.com and begin at $100. For more information, visit www.Vegas.com/newyears.
DJT restaurant at Trump will ring in the New Year by offering a six-course dinner on Thursday, Dec. 31. The New Year's Eve dinner will be offered from 5 p.m. until 9 p.m. and cost $125 per person or $200 per person with wine pairings; call 702-476-7358.
The MonteLago Village Resort at Lake Las Vegas is offering New Year's Eve Dinner and Party Packages. The evening will begin with dinner at one of the restaurants in The Village and end up with a party in the Riva di Lago Events Center from 9:30 p.m. to 1 a.m. The Wedge Brothers featuring KKLZ's Mike O'Brian will perform while guests enjoy the open bar, passed appetizers and desserts. Fireworks at midnight will top off the night. For information on packages, visit www.montelagovillage.com or call 888-600-2688.
AVENTURA SET TO PERFORM AT HARD ROCK
Aventura will perform at the Hard Rock on Dec. 10. Tickets start at $57.50.
After well over a decade of sparring in the music business, their nouveau sound fuses bachata (a guitar-based Dominican folkloric music sometimes called the "Dominican blues") with R & B, hip hop and other American pop and urban styles. Lead singer and songwriter Anthony "Romeo" Santos' original songs are often deep, dealing with social issues. Last June, "The Last," Aventura's fifth studio album, charted No. 5 on Billboard 2000 and No. 1 across the board on Latin Charts.
HOLIDAY HAPPENINGS
"Xtreme Magic Starring Dirk Arthur" at the Tropicana has added a new holiday twist with the addition of festive music, seasonal illusions, special guest appearances and more magic through Dec. 31. New magical elements include the integration of Santa's helpers. There will also be audience participation, live dancers, festive attire, gift giving and a special guest appearance by Saint Nicholas. Tickets begin at $25 for the first performance and $35 for the second, call 702-739-2411.
Town Square is decorated like a holiday village with a Snow in the Square 10-minute show set to festive music nightly at 7 p.m. and also at 8, Friday-Sunday, through Dec. 23. Photos with Santa are available daily and pictures with dogs and cats can be taken with the jolly man from 6-9 p.m. Every Wednesday night, Town Square is presenting the Holiday Nights & Lights community concert series.
DINING NEWS
Reminder, Sammy Hagar has opened his hard rockin' dining and nightlife experience, Cabo Wabo® Cantina, on the Las Vegas Strip. The two-level, 15,000-square-foot Cantina has a prime location with an outdoor patio at the Miracle Mile Shops at Planet Hollywood. On Dec. 4, the Rock and Roll Hall of Famer hosted the official grand opening.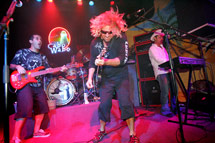 Chef E. Bernard, owner and executive chef at Bernard's Bistro at The Village Lake Las Vegas, will pay tribute to Frank Sinatra with a themed evening on Dec. 12 celebrating "Ol' Blue Eyes." Singer and pianist LeNae Huff will perform classic Sinatra favorites as guests enjoy a special five-course meal of signature items that the legend himself enjoyed. Reminiscent photos of Sinatra will be hung throughout the bistro and a viewing of Sinatra concert footage will follow at 8:30 p.m. Cost is $75 per person with a wine pairing option for an additional $40, call 702-565-1155.
Executive Chef Uday Huja of the Signature at MGM Grand participated in President Obama's first-ever White House State Dinner held on Nov. 24. Chef Huja was invited to be part of the monumental evening through the close professional relationships he has with White House Executive Chef Cristeta Comerford and Executive Sous Chef Tommy Kurpradit.
SHOWS AND PLACES CELEBRATING MILESTONES
On Dec. 1, pop icon Cher marked the 100th performance of her ultra-glamorous show at The Colosseum at Caesars Palace where she has been headlining since May 2008. To commemorate the occasion, AEG and Caesars Palace are offering some specials including rear orchestra seats that are normally priced at $175 for $100 through Dec. 16; use offer code "NV100" when purchasing. Caesars Palace lounges, including Seahorse Lounge, Shadow Bar and Cleopatra's Barge, are serving the special Cher-inspired cocktail, "Take me Home" for $12 in December.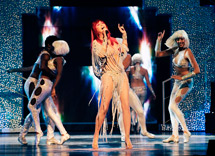 Wynn Las Vegas' water-theme show, "Le Rêve," recently celebrated its 2,000th performance on Friday, Nov 27. The 32-cast member show opened concurrently with Wynn Las Vegas on April 28, 2005. More than 250 cast and crew work on "Le Rêve" each day. In all 2,000 performances, 1,200,000 towels have been used, more than 12,800 pairs of red tango shoes have been repaired, and some 104,000 loads of laundry have been done.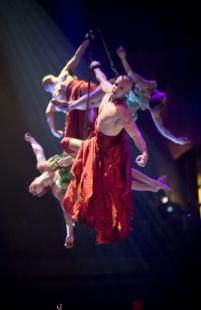 Last month, The Mirage commemorated 20 years on The Strip with a three-foot-tall cake, replicating the building with three distinct sides.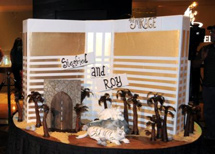 Frankie's Tiki Room, the only authentic tiki bar in Las Vegas, celebrated its first anniversary on Saturday, Dec. 5 at 8 p.m. Designed by Crazy Al Evans, the anniversary mug is a replica of the giant High Roller tiki carving that greets guests as they enter Frankie's. One hundred mugs costing $69 each have been created and signed and numbered by the artist. Frankie's is also offering eight original souvenir tiki mugs. Each mug corresponds with an original tiki drink on the menu. Original tiki mugs cost $15 and with a drink $20. Frankie's is located at 1712 W. Charleston Blvd. and open 24 hours every day.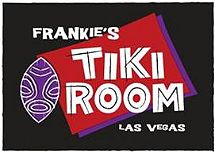 Column Continues Below Advertisement
CONTINUE ON TO...:
>THIS WEEK'S LAUGHLIN NEWS
>LAST WEEK'S LAS VEGAS NEWS
>VEGAS VIEW FULL NEWS ARCHIVES
>Return to "Heard Around Town"
>Return to Las Vegas Leisure Guide