BOYZ II MEN HAVE MONTH ENGAGEMENT AT FLAMINGO
Four-time Grammy-winning R&B group Boyz II Men will mark their first-ever extended engagement on the Strip when they open at the Flamingo in the showroom on Dec. 14 for a four-week engagement with a seasonal show highlighting all of the group's hits and holiday tunes . Tickets for their 7:30 p.m. shows Dec. 14 – 18, 21 – 24, 26, 28 – 30 and Jan. 1 – 2 and 5 – 9 are $59, $79 and $125, call 800-221-7299.

Column Continues Below Advertisement

Formed in 1990, the best-selling R&B group Boyz II Men has continued to make successful albums and sell out stadiums worldwide for 20 years. The all-male group has sold more than 60 million records and most recently had the2009 Grammy-nominated R&B Album of the Year "Motown: A Journey Through Hitsville USA."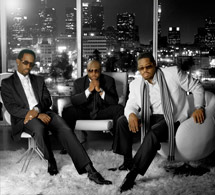 Flamingo mainstay headliners and America's favorite brother-sister duo "Donny & Marie" will return to on Jan. 18, with their high-energy variety show.
WYNN LAS VEGAS OPENS LAKESIDE GRILL
Last month, the Lakeside Grill located in the space formerly occupied by Daniel Boulud Brasserie became the second restaurant at Wynn Las Vegas helmed by award-winning Chef David Walzog, who has garnered critical acclaim for his cuisine at SW, the resort's signature steakhouse located right next door. Lakeside Grill offers a fun inspired menu with modern twists on classic American dishes.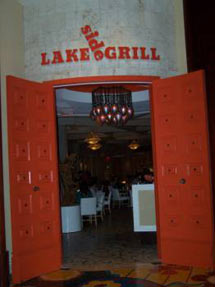 The remodel has updated, modernized and opened up the restaurant's walls to take full advantage of the view of the Lake of Dreams and its water shows. There is indoor and outdoor seating. Brightness is created with white materials while savoring antique elements like the 17th-century mosaic-tiled floor and neo-classical sculptures.
BERNARD's BISTRO PAYS TRIBUTE TO SINATRA
Chef E. Bernard, owner and executive chef at Bernard's Bistro at The Village Lake Las Vegas, will pay tribute to Frank Sinatra with a themed evening celebrating "Ol' Blue Eyes" on Sunday, Dec. 12 at 7 p.m. Singer and pianist LeNae Huff will perform classic Sinatra favorites as guests enjoy a special five-course meal of signature items that the legend himself enjoyed. Reminiscent photos of Sinatra will be hung throughout the bistro and at 8:30 p.m. guests can enjoy footage from Sinatra live from Carnegie Hall in 1980. Cost is $75 and $40 extra with a wine parting option, call 702-565-1155.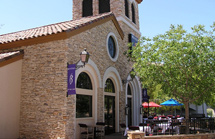 NEW DINING GUIDE IS OUT BY THREE LOCAL CRITICS
Local dining critics John Curtas (KNPR and KLAS), Max Jacobson ("Seven" magazine) and Al Mancini ("Citylife") have released their book, "Eating Las Vegas: The 50 Essential Restaurants." The Venetian and The Palazzohave five of their acclaimed restaurants on the new dining guide list. The only steakhouse in the top ten is CUT by Wolfgang Puck at The Palazzo, which all three writers praise for its modern, innovative takes on contemporary steakhouse fare. Mario Batali's restaurants, Carnevino and B&B Ristorante, both made the list.


Thomas Keller garners accolades as the best French Bistro in town for Bouchon, while Piero Selvaggio and Luciano Pellegrini of Valentino, win high praise for elevating the level of Italian dining in Las Vegas.
PLAYBOY COMEDY PRESENTS DECEMBER LINEUP
Hosted by Cort McCown and Paul Hughes, Playboy Comedy takes place inside The Lounge at the Palms Thursday-Saturday. Upcoming acts include: Tammy Pescatelli, Dec. 9-11; Ben Gleig, Dec. 16-18; and Jon Lovitz, Dec. 30-Jan. 1. Tickets start at $39.99.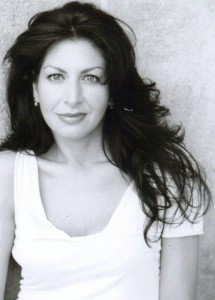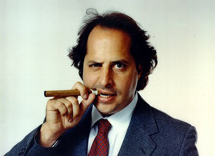 Tammy Pescatelli is best known for being one of the top five finalists on NBC's "Last Comic Standing— Season 2." She has appeared on numerous television shows including her own special on Comedy Central, "Comedy Central Presents: Tammy Pescatelli." More recently, she appeared at the CBC Winnipeg Comedy Festival and appeared on Comedy Central's "2010 Stand-Up Showdown."
Ben Gleib is a stand-up comedian, actor and writer, who is a regular round table guest on E!'s "Chelsea Lately" and the creator of his own show "The Gleib Show," which aired on the National Lampoon Network. Gleib is known for his comedic take on politics and is often viewed by more than 12 million people via his online videos.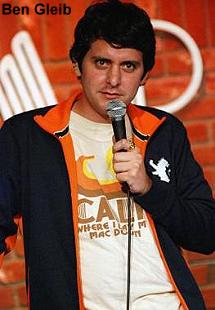 Jon Lovitz is best known for his five-year stint on "Saturday Night Live." In 2007, he opened his own club in Los Angeles named The Jon Lovitz Comedy Club. Lovitz has appeared on numerous television shows and blockbuster films including "The Simpsons," "Seinfeld," "Friends," "Las Vegas," "Two and Half Men," "The Wedding Singer," and "The Stepford Wives."
TOP OF NEXT COLUMN
TROPICANA UNVEILS AMBHAR LOUNGE
Ambhar Tequila and the Tropicana Las Vegas have launched the first-ever Ambhar Lounge. The 4,000-squre-foot space is open 24 hours, has a dance floor, and offers nightly entertainment ranging from live bands to DJs. The Ambhar Lounge is also available for private events for up to 150 guests. Keeping with the resort's transformational South Beach theme, the atmosphere has a fresh look with white leather bar stools, barrel chairs, and wrapped pillars.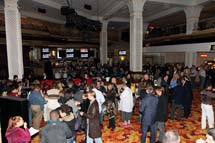 STRATOSPHERE HAS DALE EARNHARDT DISPLAY
The Stratosphere has unveiled a special display showcasing the No. 1 of 10 limited edition 2010 Dale Earnhardt Hall of Fame Camaros. The one-of-a-kind Tri-Coat Candy Apple Red and Black Camaro was first seen on Dale Earnhardt Day at Dale Earnhardt, Inc. on April 29, 2010, and the No. 1 is the only car autographed by Teresa Earnhardt, Taylor Earnhardt, Kerry Earnhardt, as well as Richard Childress and Chocolate Myers.
The Dale Earnhardt showcase located on the casino floor also includes an exhibit displaying artifacts that once belonged to Dale Earnhardt including a Winston Cup Jacket, autographed champagne bottle from Dale's Winston 500 win, Gargoyle Sunglasses, racing gloves, custom racing shoes and other items on loan through April 29, 2011. Also included in the exhibit is a special edition Gibson guitar designed by Sam Bass that features the King of Rock n' Roll Elvis Presley and the Intimidator Dale Earnhardt and has been autographed by both Teresa Earnhardt and Priscilla Presley. This guitar was previously on display in Graceland.
In addition, the 2nd Dale Earnhardt Foundation Celebrity Poker Tournament will be held on March 2, 2011, in the Stratosphere Theater of the Stars.
M RESORT DEBUTS 2011 "M GIRLS" CALENDAR
The M Resort's gorgeous M Girl cocktail waitresses voted "Best Cocktail Waitresses" in the city in the 2010 by the "Las Vegas Review-Journal" Readers' Poll have teamed with the American Cancer Society to donate a portion of the proceeds from the sales of their calendar to help create a world with less breast cancer and more birthdays. The 2011 M Girls Calendar shot on location at the M Resort is available for purchase for $10 at the M Resort.

QUICK CLIPS
Interesting news is that Zappos.com, Inc., which is on Fortune Magazine's "100 Best Companies To Work For" list for 2009 and 2010, will relocate its corporate headquarters to downtown Las Vegas on the current City Hall site.The city already has plans to relocate City Hall to another downtown location with a timeline to vacate the current facility in 2012.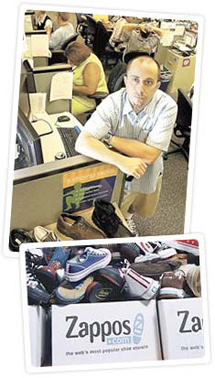 Terry Fator is celebrating the 2010 holiday season at The Mirage with"A Very Terry Christmas," which is his regular show plus 10-12 popular holiday tunes through Dec. 25. In celebration, the Terry Fator Theatre will remain decorated through December.
"The Andy Williams Christmas Show" will sprinkle the holiday spirit at the Las Vegas Hilton on Dec. 23 and 24. Tickets are $59-$89.
On Sunday, Dec. 12 at 2 p.m., the producers of the television show "Entertainment Las Vegas Style" will present a fundraiser "Merry Christmas Las Vegas" featuring "The Las Vegas Young Entertainers" founded by Helen Joy at the Las Vegas Rocks Café downtown. Money raised will offset the cost of 21 young entertainers ranging in age from 6 to 18 with chaperones to perform in Washington D.C. at the White House and Capitol building. Tickets are $20 in advance, $25 at the door, call 702-364-8669.
The "American Country Music Awards" show will be held at the MGM Grand on Dec. 6. That same night Ronnie Milsap will be headlining at the Golden Nugget downtown and Rodney Carrington will appear the MGM Grand. On Friday Dec. 10, Miranda Lambert will star at the Palms.
Western Underground, fronted by former world champion bareback rider Chris LeDoux, is performing free shows with their brand of rodeo rock n' roll at the Flamingo Showroom at 10:30 p.m. through Dec. 7. From Dec. 8-11, country star Greg Hanna will provide the nhghtly post-rodeo entertainment.
NFR cowboys will host an autograph signing from noon to 2 p.m. on Dec. 8 at Toby Keith's I Love This Bar & Grill at Harrah's.
Bull Riding Pro Wes Silcox will be signing autographs from 11 p.m. to midnight on Dec. 8 in the EXTRA Lounge at Planet Hollywood.
Actress/singer Vanessa Hudgens will host her 22nd birthday celebration on Saturday, Dec. 18 at PURE Nightclub inside Caesars Palace. Hudgens is most recognized for starring in the hit Disney series "High School Musical." The young starlet is currently working on a number of new films including "Journey 2: The Mysterious Island, Sucker Punch" and "Beastly"to be released in 2011.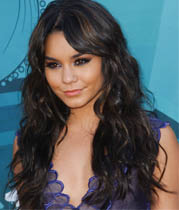 Simon at Palms Place will offer an afternoon of holiday family fun from 2 to 4 p.m. on Dec. 11 with activities including meeting Santa, gingerbread cookie decorating and festive music combined with Chef Simon's seasonal favorite bites. Tickets are $50 per adult and $25 per child. A portion of the proceeds will benefit Communities in Schools of Southern Nevada.
The Rock 'n Roll Wine's annual Winter Wine Bash featuring Grammy Award winning rockers Ok Go will take place on Thursday, Dec. 9 at Rok Vegas inside New York-New York.
CITY OPENS NEW ART EXHIBITS IN DECEMBER
The city of Las Vegas is opening two new art exhibits in December. All exhibits and receptions are free and open to the public. For information, call 702-229-1012.
"Emergy" is a new interactive exhibit by artist Maria Michails at the Charleston Heights Art Center at 800 S. Brush St. that runs through Feb. 17. A closing reception will be scheduled in February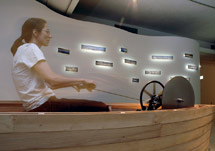 The public is invited to meet the artists and view the "Sugar Confection Recollection" exhibition on Thursday, Dec. 16, from 5:30 to 7 p.m. at the Historic Fifth Street School Gallery at 401 S. Fourth St. The artists explored images related to memories of their favorite desserts of the past and will make the recipes depicted in the paintings for the reception. This exhibit is open by appointment through Jan. 2.
The third annual "City of Las Vegas Employee Art Exhibit" will open Friday, Dec. 10, with an artists' reception from 11:30 a.m. to 1 p.m., in the Bridge Gallery in City Hall. This exhibit highlights works by Las Vegas employees and will continue through Jan. 28.
Column Continues Below Advertisement
CONTINUE ON TO...:
>THIS WEEK'S LAUGHLIN NEWS
>LAST WEEK'S LAS VEGAS NEWS
>VEGAS VIEWS FULL NEWS ARCHIVES
>Return to "Heard Around Town"
>Return to Las Vegas Leisure Guide