"Peepshow" starring pop superstar of Spice Girls fame and television personality Mel B., who will originate the role as the mistress of ceremonies, and sultry television siren Kelly Monaco, who will take the stage as "Bo Peep," a timid girl who the Diva guides in her transformation into a confident, sensual woman, will open for preview performances on March 30, 2009, at Planet Hollywood. There will be an opening night gala on April 18. Ticket prices range from $65 - $100 with a $165 VIP package and for the preview performances, prices are $59-$91 and $149 VIP, call 877-333-9474 or 877-307-8667.
Mel B will be coming out next year as a solo artist and feels this is a good jumping board. Monaco was the first season champion on "Dancing With the Stars" and plays on "General Hospital."

Column Continues Below Advertisement


"Peepshow" will be a modern, highly stylized burlesque production show that will combine sexy striptease and celebrities with high-level production values and a dash of passion. "Peepshow" will be a collaboration between Tony award-winning director/choreographer Jerry Mitchell and Las Vegas entertainment pacesetter BASE Entertainment.
This show has been Mitchell's longtime dream. He has gathered 25 sexy female dancers from film, video and Broadway and five male dancers for the extravaganza. The plan calls for featured celebrities to play multiple month engagements and an all-female band.
As the show begins, audiences will meet Bo through a short black and white film. Weary and defeated she will fall asleep reading a beautifully illustrated book of rhymes and fairy tales. Suddenly she will tumble onto the stage entering the colorful world of "Peepshow."
"The Real Deal!" at the Venetian is a new innovative live interactive 90-minute poker-themed stage show hosted by comedian Vinnie Favorito, who has his own one-man show at the Flamingo. The fast moving show gives audience members a chance to play against the world's best professional poker players, win prizes and bragging rights. Two members of The Real Deal! professional poker team compete with six amateur players from the audience in a tournament-style game of Texas Hold 'Em. At the same time, the rest of the audience is the "ninth player" playing against the table and gathering points through wagers on the action, side bets and other games. Everyone in attendance can win cash and prizes. All audience members have seats with individual devices to play the game.
Show times are Thursday - Monday at 5 p.m. and Tuesday the "After Hours" show is at 10 p.m. Preview prices are $45 and $125 for VIP, call 866-641-SHOW or 702-414-9000.
Country music legend Reba McEntire is scheduled to perform at the Orleans Arena on Saturday, Jan. 17 at 8 p.m. The concert will feature popular songs from her most recent album, "Duets," which debuted atop the Billboard 200, along with hits that span her award-winning career. Tickets are $60 and $75. From now until Dec. 31, for each ticket purchased, buyers will receive a free ticket to the Sam's Town 300-scheduled for Feb. 28, 2009, at the Las Vegas Motor Speedway.
McEntire has sold more than 55 million albums worldwide, had 33 No. 1 hits, and won more than 45 major awards. She is an acclaimed film, television and Broadway actress whose prime time comedy, "Reba," was a top-rated sitcom for six seasons. In addition, McEntire is a celebrated author and designer of the REBA brand, which includes clothing, footwear, home collections and other products.
Lee Greenwood best known for his patriotic song "God Bless The U.S.A." will return to The Orleans Showroom with "A Tennessee Christmas" show on Dec. 7. Tickets are priced from $29.95, call 702-365-7075.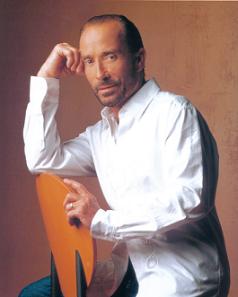 Musical at an early age, he taught himself to play saxophone when he was nine. In 1978, Greenwood moved to Nashville to write and record a demo session with the Mel Tillis Band and it led to his contract with MCA and his successful career as a country music star. In 1996, Greenwood opened the Lee Greenwood Theater near Gatlinburg.
The Bellagio's Conservatory & Botanical Gardens will run its whimsical winter wonderland display Dec. 7-Jan. 3, 2009. The free holiday display will feature flying reindeer made of whole pecans, a 15,000-white carnation snowman, an oversized 21-foot-tall holiday wreath, four grand 15-foot-tall toy soldiers, a seven-foot-tall rocking horse, six reindeer in mid-flight, and in the center a 32-foot Shasta Fir holiday tree lit with 12,000 lights. There will also be a brick-lined entry path surrounded by pink and red poinsettias, 13-foot-tall peppermint sticks, glimmering gift boxes and musical sounds of the season.
The conservatory's calendar theme dates for 2009 are: Chinese New Year, Jan. 11 - Feb. 28; Spring, March 8 - May 16; Summer: May 24 - Sep.12; Fall: Sept. 20 - Nov. 29; and Holiday, Dec. 6 - Jan. 2, 2010.
Nobhill Tavern (formerly Nobhill) by Michael Mina has infused a new concept into the ever-evolving Las Vegas dining transformation. Innovative tavern cuisine, an innovative drink menu that pays homage to classic cocktails, and an expansive lounge area where guests can relax while listening to music from a variety of genres make up the Nobhill Tavern experience. Located inside the MGM Grand, Nobhill Tavern is open nightly from 5:30 p.m. - 10 p.m.
Some menu options include: shellfish, American Kobe, caviar, and whole fried chicken for two with truffle mac & cheese and onion jus. The drink program is highlighted by modern twists on classic favorites such as Whiskey Cobbler, a mixture of Bulliet bourbon, Luxardo maraschino liqueur and fresh berries; and the Yuzu Drop, a combination of Hanger One Citron "Buddha's Hand," yuzu juice and lemon sour.
Founded in 2001, BPONG.COM will bring its world-renowned tournament, The World Series of Beer Pong IV (WSOBP) to the Flamingo, Jan. 1-5, 2009. The winners at the fourth annual, five-day competition will take home a grand prize of $50,000 and the coveted title of "Beer Pong World Champion." Last year's event drew nearly 600 contestants from 39 states and three countries. Reigning champs Jeremy Hughes and Mike Orr are expected back this year to defend their title. The deadline to register for the WSOPB is Dec. 5; visit www.bpong.com for information.
Beer Pong, also known as Beirut, is a game that has gained immense popularity in recent years. Members of two-person teams attempt to lob Beer Pong balls (similar to table tennis balls) into the opposing team's cups placed at the other end of a long table. The first team to land balls in each of the defending team's cups is crowned winner. Cups are often filled with beer (but for the tournament, beer or water) and may be consumed by the players if they choose. Beer Pong was introduced to the Strip a couple of years ago at O'Sheas Casino.
The Golden Nugget downtown has announced two new major poker projects. The property has partnered with GSN to film the fifth season of "High Stakes Poker" in The Grand, Dec. 19-21, as well as signed a deal with the World Poker Tour to become the new Las Vegas home for their successful and popular WPT Boot Camp with the first iteration being its two-day Tournament Camp Jan. 24-25, 2009.
The upcoming "High Stakes Poker" season's minimum buy-in is up to $200,000, the largest cash buy in for an entire television series. In addition to the January camp, the WPT Boot Camp, which is a special integrated training curriculum session geared to all poker players from novice to expert, will hold its two-day Cash Edition March 7-8 and a three-day camp May 23-25.
These announcements come on the heels of filming the 2009 season of NBC's "Poker After Dark" at the Golden Nugget that concluded Nov. 5 and will begin airing Dec. 29.
The Joint Concert Venue at the Hard Rock has added more headliners for 2009. ZZ Top, the longest running major rock band with original personnel intact since 1969, will perform on Jan. 3. Tickets are $49.50. Jimmy Fallon, who will replace Conan O'Brien as host of NBC's "Late Night Show" in 2009, will follow on Jan. 9. Tickets are $39.50. Mo¨tley Cro¨e will headline on Feb. 6 and 7 with tickets starting at $100. As one of the first and most influential hair metal bands of the '80s, Mo¨tley Cro¨e had a series of hit albums with the biggest and most noteworthy being 1989's "Dr. Feelgood."
Two female tiger sharks, ranked as a species as the second deadliest to the great white sharks, are now on display daily at the Shark Reef Aquarium at Mandalay Bay. As the only tiger sharks available for viewing in the United States, these new additions can be identified by their distinct tiger-striped markings in the 1.6-million-gallon predictor-based aquarium. With a non-discriminating appetite, these sharks have been known to consume unusual items such as license plates, tires, baseballs and other debris - earning them the moniker "garbage cans of the sea." Currently, Shark Reef's two tiger sharks are more than six feet in length, and the species can reach up to 14 feet.
Rockers Stone Temple Pilots, commonly called STP, will return to The Pearl Concert Theater inside the Palms on Friday, Jan. 2, 2009, at 8 p.m. Tickets are $70, $80 and $125, call 702-474-4000.
STP hit the rock scene in the early '90s with their debut album "Core" and gained a large fan base with hits like "Sex Type Thing," "Creep" and "Plush," which subsequently won them a Grammy for Best Hard Rock Performance. "Purple," the group's sophomore effort, shot straight to No. 1 on the Billboard charts. They made three more albums before splitting up. Last year, the band reunited and toured for the first time in almost eight years.
The rebirth of the Strip icon - The Mirage Volcano will premiere on Dec. 8.
There will be an underwater Santa in the Silverton's 117,000-gallon aquarium, Dec. 6-7 and Dec. 13-14 from 9 a.m.-1:15 p.m. and he will take 15-mnute breaks every 30 minutes. Using a special underwater communication mask, Santa will talk with visitors about what they would like for Christmas from his submerged holiday throne. The Silverton mermaids, regular inhabitants of the aquarium, will serve as Claus' special helpers. Everyone visiting this unusual Santa will receive a holiday treat.
Jack Mayberry, who has made more than 25 appearances on "The Tonight Show," will headline at the Riviera Comedy Club with Buddy Flip and Lee Levine, Dec. 1-7. The first week Jay Leno started hosting "The Tonight Show," he asked Ross Perot-look alike Mayberry to portray the presidential candidate in a comedy sketch and now he channels Perot for folks at numerous trade shows.
T&T (Tacos & Tequila) at the Luxor is now offering a Mariachi brunch every Sunday from 11 a.m.-3 p.m. with music provided by Mariachi Tapatio starting at noon. The restaurant is also offering two-for-one Casarita drink specials with the signature margarita costing $10. For reservations, call 702-262-5225.
The newly redesigned Postrio located at The Venetian's Grand Canal Shoppes in St. Mark's Square is offering a three-course winter pre-fix menu through Dec. 24 for $49 plus tax, gratuity and beverage. For reservations, call 702-796-1110.
The Las Vegas Philharmonic will present the second concert "A Christmas Celebration!" on Dec. 13 at 2 and 8 p.m. and feature performances from guest soloists, The Las Vegas Master Singers, The University Children's Chorale and a surprise visit from a special international guest celebrity. Tickets range from $25 to $65 for the concerts being held at Artemus W. Ham Concert Hall on the University of Nevada Las Vegas campus, call 702-895-2787.
New Year's Eve at Dos Caminos inside the Palazzo will feature a la carte dining in the restaurant; 4-7:30 p.m. $50 food and beverage minimum and 9-10:30 p.m. $90 minimum with a champagne toast and party favors included. Entertainment by Carlos Sanchez and Sweet P, call 702-577-9600.
Celebrity couple Heidi Montag and Spencer Pratt will host Christian Audigier The Nightclub's inaugural New Year's Eve soir'e at Treasure Island on Wednesday, Dec. 31. Advance tickets for New Years Eve are $150, call 702-894-7580.
CONTINUE ON TO...:
>THIS WEEK'S LAUGHLIN SEGMENT
>LAST WEEK'S LAS VEGAS SEGMENT
>VEGAS VIEW FULL ARCHIVES
>Return to "Heard Around Town"
>Return to Las Vegas Leisure Guide