TRAVIS TRITT HEADLINES AT THE EDGEWATER
Two-time Grammy and Country Music Association award winner Travis Tritt, who was one of the leading new country singers of the early '90s, will headline The E Center at the Edgewater on Dec. 2 at 8 p.m. Tickets range from $15 to $45.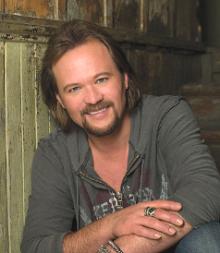 Tritt developed a gutsy, outlaw image, distinguishing himself from other new country singers at the time, by choosing to sing bluesy Southern rock—and not wearing a hat. Over the course of his career, he has released 11 albums, seven of which are certified platinum, and has five Billboard No. 1 singles to his credit. A veteran television and film actor, Tritt's latest flick is "Fishers of Men."
RIVERSIDE FEATURES HOLIDAY SHOWS
"Aloha Christmas" will play nightly at Don's Celebrity Theatre inside the Riverside Resort, Dec. 7-11 and 13-18 at 7 p.m. This a musical variety Hawaiian Christmas show features the spirit of the holiday season in song and dance with performances by many of the stars of the exotic islands. Tickets are $30.50.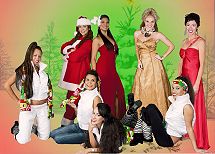 "The Nutcracker Ballet" will be performed by the Anaheim Ballet Dec. 20-23 at 7 p.m. with a 3 p.m. matinee on Friday. The holiday season comes to life in the classic heartwarming tale of Clara and her Nutcracker doll that changes her woeful winter into a feast in Candyland. Audiences will experience battling toy soldiers and menacing mice, athletic Russian dancers, prancing Bon Bons and Tchaikovsky's "Waltz of the Flowers." Tickets are $28.50.
EDGEWATER IS NON-STOP WITH LAUGHS
The Edgewater sticks with "Comedy on the Edge" in the showroom every Friday, Saturday and Sunday at 7 p.m. Each show features two stand-up comedians. Upcoming acts are: Dec. 2-4 Pete George and Bill Devlin; Dec 9-11 Shawn Pelofsky and Jill-Michele Melean; Dec 16-18 Kathleen Dunbar and Andy Wood; Dec 23-25 Chris Curtis and Lou Magelowitz; Jan. 6 Beny Mena and Mel Kohl; Jan. 7-8 Vince Valenzuela and Phil Mazo; Jan. 13 Jerry Torres and Brandon Vestal; Jan. 14-15 Leif Skyving and Sherry Japhet. Tickets are $10 at the Edgewater Casino Cage or the door.
Pete George, who has been a stand-up comedian, actor and musician for more than 20 years, is called the "Rock Star of Comedy." He started by playing lead guitar in a Cleveland based rock band and then ventured into a series of comedy competitions. A quick string of wins set him off on a US comedy tour, performing more than 7,000 shows. He delivers a high-energy performance by combining straight stand-up with his electric guitar.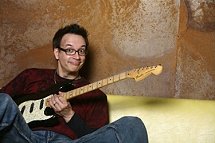 George is also a movie and TV actor having appeared in "The Shawshank Redemption," "Round it Goes" written and directed by Joe Stillman (Shrek) that has earned him honors at nine film festivals, "Family Law" and "Strong Medicine" as well as a string of television commercials.
NEW YEAR's EVE EVENTS
Mel Tillis will be headlining at Don Laughlin's Riverside Resort, Dec. 27-Jan. 1 and will do two shows on New Year's Eve at 7 and 10:30 p.m. Tickets are $42 and $44.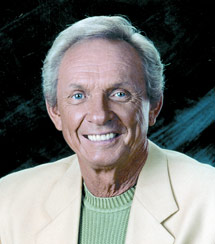 A New Year's Eve Dance will be held in the Starlight Room at the Riverside Resort with the Starlight Serenade Band playing on Dec. 31 at 8 p.m. Tickets are $22.
There will be a New Year's Eve Party at the Aquarius Pavilion featuring the Vegas-based band, The Goodfellas, starting at 9 p.m. This party is with room packages only: visit aquariuscasinoresort.com and click on "special offers" or call 800-662-5825,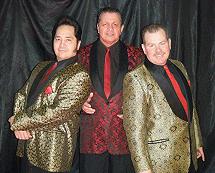 The Rat Pack will perform New Year's Eve weekend dinner shows at the Edgewater's E Center on Dec. 30 and 31. Tickets start at $65 and include a surf and turf meal at 6 p.m.
The Avi will hold a "Rockin' the River New Year's Eve Party!" with music by DJ Grace Black, hot and cold hors d'oeuvres, desserts, a champagne toast, and a cash bar. The event begins at 9:30 p.m. and costs $15 or $25 for a couple.
TOP OF NEXT COLUMN
TOURNAMENT NEWS
The Tropicana will hold its $10,000 Candy Canes and Cash Blackjack Tournament, Dec. 16-18. First place wins $2,500 and pays to 36 places. Registration fee is $50, or players may receive a free entry by accumulating 10 hours of tracked table games play from Dec. 1-15.
The River Palms is hosting Tinsel Time $1,000 Slot Tournaments every Thursday through Sunday from Dec. 8-25 from noon to 6 p.m. Trop Advantage members must earn 25 base points for entry with a re-buy available for an additional 50 base points on their players' card. Tournament pays to 20 places, with the daily first place winner earning $250 cash.
The River Palms is also holding $1,000 Toy Drive Slot Tournaments Dec. 2-4, in the new tournament area, located next to table games. First place winners of each daily tournament get $500. The entrance fee is a $10 buy –in or the donation of a new unopened unwrapped toy that will be donated to Westcare Arizona.
QUICK CLIPS
The Island Buffet at the River Palms will be closed Nov. 28-Dec. 22 and the Round House Buffet at the Tropicana will be closed Monday-Thursday through Dec. 22.
The River Palms is giving away snowballs this holiday season in the form of stuffed snowballs that open up to reveal a snowman, penguin, polar bear or reindeer. Trop Advantage® members earning 1,000 base points each week, Sunday through Thursday from Dec. 4 - 22, can swipe their cards at a kiosk to receive a Snow Buddy voucher.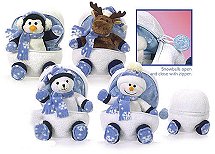 Every Sunday night is Latin Night in the Edgewater's Inferno Night Club from 10 p.m. to 4 a.m. The party features the Latin music of Cuba.
Tom & Sharon's Ballroom, Dance Party will take place again at the Riverside on Dec. 3 and 17* from 1:30 - 4 p.m. Admission is free and the date with an asterisk will feature Zumba parties held after the ballroom dance parties.
The "Rage on the River" annual SNORE (Southern Nevada Off Road Enthusiasts) races in the desert will be held at the Laughlin Event Center, Dec. 8-11. Casinos will hold events including a Thursday kick-off party at the Golden Nugget. Races are Saturday and Sunday from 7 a.m. – 5 p.m.
Exercise guru Richard Simmons will hold a workout session/show "Sweatin' to the Oldies" at the Edgewater's E Center on Saturday, Dec, 10, at 2 p.m. Tickets are $10.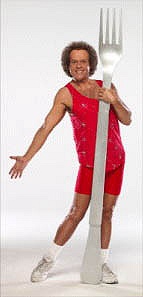 "Christmas Traditions" is a Mohave Community College Foundation show featuring the Voices on the River Choir and highlighting talented singers from the area that will take place at the Aquarius Pavilion on Friday, Dec. 16 at 6 p.m. Tickets are $15.
"Masters of Illusion—Live!" - a touring show based on the award winning TV series featuring over a half-dozen performers, will hold performances at Harrah's Fiesta Showroom, Dec. 26-29 at 8 p.m. Tickets are $25 and $35.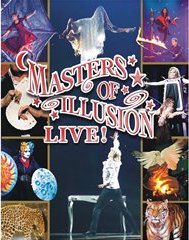 The Goodfellas will perform in the Splash Cabaret at the Aquarius for the general public on Dec. 30 and Jan. 1 from 9 p.m. to 2 a.m. The group is comprised of singers Danny Rome, Phil Ricco and Jerry Clark covering decades of rock favorites from the 50s, 60s and 70s. There's no cover.

The Golden Nugget's Chili Cook-Off s will hold the Laughlin Regional on Saturday, Jan. 7, and the Nevada State on Sunday, Jan. 8 in the front parking lot. Both cook-offs will have the same format: three categories in each cook-off of red chili, green chili, and best salsa. For information, call Dessert Dawn at 775-727-9790 or e-mail: chilidessertdawn@hotmail.com.

The "Cruizin' on the River" charitable car show held by the River Cruizers car club will take place in the South Parking Lot at the Riverside Resort Jan. 5-8, 2012. This event includes a "Show 'n' Shine;" contests and races; live auctions; door prizes; "Ladies Tea Party and Poker Walk;" music; auto parts swap meet; sell your vehicle car corral; and more. Hours are Thursday late afternoon/evening, and Friday and Saturday throughout each day with awards on Sunday morning. The spectator fee is $2 and a car entry is $40, contact Ellen Bridges at 928-505-8457 for entry or vendor information.

The "Laughlin Desert Challenge" – annual SCORE (Southern California Off Road Enthusiasts) races in the desert will be held Jan. 12-15, 2012, with bleacher seating at the Laughlin Events Center. This event includes the "Laughlin Leap" where cars go for distance in the air.

CONTINUE ON TO...:

>THIS WEEK'S LAS VEGAS NEWS
>LAST WEEK'S LAUGHLIN NEWS
>VEGAS VIEW FULL ARCHIVES
>Return to "Heard Around Town"
>Return to Las Vegas Leisure Guide