<!A-- Left Column -->

Singer Lynn Anderson will light up the stage at Don's Celebrity Theater at the Riverside, Nov. 28-Dec. 2. Tickets are $30 for her 7 p.m. shows, call 800-227-3849, ext. 616.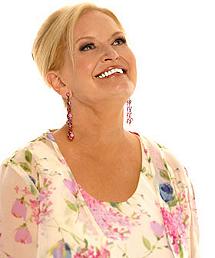 Anderson was born Sept. 26, 1947, in Grand Forks, N.D., but raised in California. She was the daughter of country songwriters Casey and Liz Anderson, and started performing at the age of 6; however, her first successes were in horse shows. Her quarter horses amassed 700 trophies, and she won major awards as a rider at shows all over California. She earned the California Horse Show Queen title in 1966.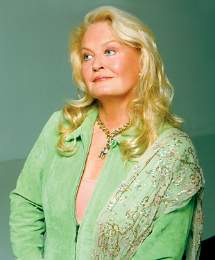 Anderson cracked the Top 40 with a song written by her mother, "Ride, Ride, Ride," and secured a residency on "The Lawrence Welk Show." The combination of her stunning looks, a powerful Columbia label and the catchy Joe South song "Rose Garden" catapulted her to stardom in 1971. That year, she won the CMA female vocalist trophy (on her fifth nomination) and the song won her a Grammy. She also became a popular guest on talk shows, bringing country music to a wider audience. After leaving Columbia Records, she returned briefly to the Top 10 with a Gary Morris duet in 1983, "You're Welcome to Tonight." In 1992, she released the album "Cowboy's Sweetheart."
Grammy award winner Crystal Gayle will be singing at the Avi Convention Center on Dec. 2 at 7:30 p.m. Tickets are $25 and $30, call 800-585-3737.
Brenda Gayle Webb, whose older sister Loretta Lynn renamed her Crystal, had her own one-our prime time special on CBS television in the mid-'70s when she was in the heyday of her career. Her signature song "Brown Eyes" opened the world's eyes to Crystal Gayle and she became a household name. One of the most fitting honors in her career came in 1999 when "Don't It Make My Brown Eyes Blue" was recognized by ASCAP as being one of the ten most performed songs of the 20th century.
At home in Nashville when not touring, Gayle has her upscale boutique, "Crystal's," which is one of the city's premiere destinations for beautiful gifts and fine jewelry. Her two children- daughter Catherine and son Chris-and her husband Bill Gatzimos are her admitted heartbeat.
Eric Burdon & The Animals will headline at the Tropicana Express in the American Heroes Pavilion on Dec. 22. Tickets for the 8 p.m. show are $25 and $39.95 for VIP seating. The Animals were an English music group of the 1960s that was part of the British Invasion. Known for their gritty, bluesy sound and deep-voiced frontman Eric Burdon, as exemplified by their signature song "House of the Rising Sun," the band balanced tough, rock-edged pop singles against rhythm and blues-oriented album material. The Animals underwent numerous personnel changes and emerged as an exponent of psychedelic rock before dissolving at the end of the decade.
In the 2000s, Burdon toured with a new set of musicians under the name "Eric Burdon & The Animals."

TOP OF NEXT COLUMN
The Comedy Shop continues to rotate a noteworthy lineup of three stand-up comics weekly. Tickets for the 8 p.m. shows, Monday through Saturday, are $14.95 and $19.95. Two of the comedians scheduled for Dec. 3-8 are Jim McCue and Nancy Ryan.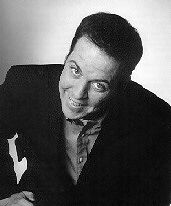 McCue, who is six-foot-two, is not a 'stick to the script' club comedian. He blends thought-provoking material and uncanny improv skills with a style that actually encourages audience participation. Featured on Comedy Central, Comcast Comedy Spotlight and at the Boston Comedy Festival, and most recently, entertaining our troops in Iraq, McCue's versatility makes him perfect for any venue; clubs, colleges, corporate, television or film.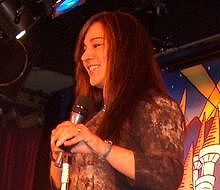 Ryan has become one of the top female comedians in the country today. Her quick wit and knock-out smile are added attractions to her act.
The original "Jersey Girl," Ryan takes the stage with a vengeance, attacking a multitude of topics. Always playing on neutral ground, she never takes the male or female side of an issue. Instead she focuses on the middle ground, making her comedy reach a much larger audience. Ryan wears her heart on her sleeve, and her sarcasm is apparent with every punch line and story. She hits hard and fast and leaves no stone unturned. From being a professional figure skater to the woes of divorce to alcoholism...the list goes on.
Voted best female comic by Comedy.com, and runner-up in the Bud Light Ladies of Laughter Competition, Ryan can be seen touring United States venues stemming from cabaret to theater, to comedy clubs, to colleges, and corporate events.
In conjunction with the Silver Rider Transit of Laughlin, Nev., the Riverside is collecting toys for less fortunate children in the area. You can stay two nights at the Riverside for only $17* per night and get a third night free Sunday through Thursday through Dec. 13 when you participate in the Toy Box Holiday program. All you need to do is bring in a new, unwrapped toy with a minimum value of $10. The Riverside will donate all the toys collected to the Silver Rider Transit for "Santa Claus" and the "Elves" to deliver to local children. Last year, more than 400 toys were collected. Call 1-800-227-3849 to make your Riverside holiday reservations, which are subject to availability.

The Riverside will ring in 2008 with a New Year's Eve Dance with the Colvin Rampton Orchestra. The event will be held on Dec. 31 in the Starview Room. Tickets are $17.50.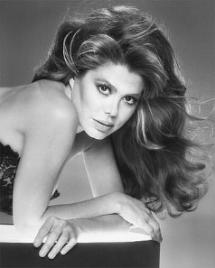 Charo has a gig at the Riverside, Dec. 27-31. On New Year's Eve, she'll be performing 7 and 10:30 p.m. shows.
The sixth annual Winter Break, which will be held at various locations in the area, will be a town-wide event held Jan. 4-10, 2008. A wide variety of activities will include seminars, displays, contests, games and entertainment over a seven-day period.
CONTINUE ON TO...:
>THIS WEEK'S LAS VEGAS NEWS
>LAST WEEK'S LAUGHLIN NEWS
>VEGAS VIEW FULL ARCHIVES
>Return to "Heard Around Town"
>Return to Las Vegas Leisure Guide