Larry the Cable Guy, who coined the catch phrases "Git-R-Done" and "Lord, I Apologize," will be performing his original brand of comedy at the Orleans Arena on Dec. 15, at 9 p.m. Tickets range from $49.75 to $79.75, call 702-284-7777. The Orleans Arena is located less than two miles west of the Las Vegas Strip.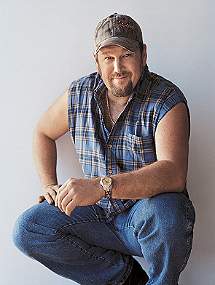 Dan Whitney, better known as Larry the Cable Guy, has proven to be one of the most successful comics of his era. His one-liner filled act earned him appearances on "Evening at The Improv," "Comic Strip Live" and the nationally syndicated "Bob and Tom Show." His success with radio continued when he became a regular on "Jeff Foxworthy's Country Countdown." Most notably, Larry The Cable Guy is one of four "Blue Collar Comedy Tour" performers who have taken the country by storm with their unique brand of comedy that speaks to the American heartland.

Column Continues Below Advertisement


The new $750 million Town Square south-Strip development is a mixed-use, 117-acre open-air complex that opened recently. The project consists of parks, 150 stores, 13 dining spots opening gradually over the next few months and an 18-screen Cineplex, with space for a future 270-room hotel. The two restaurants that are open are Louis's Fish Camp and the Claim Jumper.
Town Square has nine office buildings totaling 350,000 square feet, including the Las Vegas Chamber of Commerce's new home. Overall, there are 22 buildings totaling 1.5 million square feet, which is the equivalent of about 28 football fields.
Hawaiian Tropic Zone will open a dining and entertainment destination on Nov. 30, inside the Miracle Mile Shops at Planet Hollywood. The Hawaiian Tropic Zone will boast a sexy modern d'cor, multi-tiered dining room, a cat-walk stage for nightly entertainment, full bar and a two-story waterfall. The menu will feature lunch, dinner and late night supper items. The place will open daily at 11 a.m. and close at 4 a.m. The bar will remain open during all operating hours and serve signature cocktails such as an Espresso Martini, Grapefruit Fizz and Bikini Punch.
American fashion icon Nicole Miller has designed exclusive fuchsia bikinis and floral sarongs for Hawaiian Tropic Zone's sexy table concierges. The girls, all of whom are highly trained in assisting guests with all their dining needs, will also participate in a nightly beauty pageant on Hawaiian Tropic Zone's iconic cat-walk stage.
A Hawaiian Tropic Zone retail shop will be attached to the restaurant.
Matchbox Twenty brings their Exile in America Tour to Las Vegas performing at the Pearl at the Palms Casino resort on Tuesday, March 18, 2008. Special guests include Alanis Morrissette and Mute Math. Tickets are $88 and $153, call 702-474-4000.
After selling 28 million records worldwide, Matchbox Twenty is one of the most successful adult alternative bands to emerge in the past decade. Recently the band released "Exile on Mainstream," which included six new songs in addition to a second CD of 11 of the band's greatest hits. It was the first time in five years that the Grammy-award winners returned to the studio and produced new material.
This year marks the tenth anniversary of Matchbox Twenty's emergence into the adult contemporary music world.
In Las Vegas, Michelin hosted an exclusive celebration at Blush Nightclub at the Wynn in mid-November to release the first-ever edition of the "Michelin Guide" for Las Vegas. The "Las Vegas 2008" reference guide features 127 restaurants and 30 hotels. Las Vegas garnered one three-star restaurant, Jo‰l Robuchon at the MGM Grand; three two-star restaurants; and 12 one-star restaurants.
To ensure a consistent selection, the same five criteria are used for awarding stars in all countries: product quality, preparation and flavors, the cuisine's personality, value for money and consistency. One star means a very good restaurant in its category. Two stars mean excellent cooking, worth a detour. Three stars mean exceptional cuisine, worth a special journey. The Michelin Guide has been present in North America since 2005 and offers four local editions: New York City; San Francisco, Bay Area & the Wine Country; Los Angeles; and Las Vegas.
The presentation of each hotel and restaurant in the "Michelin Guide Las Vegas 2008" includes a photo plus a description of the atmosphere, interior decoration, chef's background, etc. The Las Vegas book sells for $12.95.
This New Year's Eve, fashion designer Lana Fuchs and the Emerald Dream Team will host an evening filled with music, entertainment, celebrities and fine cuisine. The red-carpet, black-tie extravaganza will pay tribute and change the lives of 12 carefully selected breast-cancer survivors chosen from a nationwide search. They will receive and all-expenses paid week of pampering, relaxation and complete makeovers in Las Vegas. The 12 winners will model new Fuchs' fashions and perform alongside professional entertainers during the evening's theatrical performance. Frank Marino will co-host the event.
According to the World Health Organization, there are approximately 2.3 million American women who currently have been diagnosed with breast cancer. One in seven women will be diagnosed with breast cancer in their lifetime.
The Emerald Dream Ball will be made into a full-length documentary, detailing the entire process; from the selection-process of the 12 applicants to the inner workings of the event itself. Producers at the Lifetime Network have chosen The Emerald Dream Ball for the season finale of their new reality series, "It's My Party."
Tickets for the event are $750 for general admission and $1,000 for VIP admission, which includes premium seating and gift bags. The event will include cocktails and hors d'oeuvres, a silent auction and pre-show, a Russian-style dinner, a Vegas theatrical production, champagne toast, live viewing of the Strip fireworks, 5 a.m. breakfast, and more surprises. For tickets, call 702-367-4747 or 1-888-746-7784.
Considered the "King of the TV Makeovers," Kim Vo is introducing his talents and ideas to Las Vegas with the December opening of his salon at The Mirage. Vo worked among an elite team of experts on the television series "Extreme Makeover" and appears regularly on E! Network's "The Daily 10" as a guest beauty expert.
A focal point within the salon will be the Beauty Bar, which will feature wigs, changed monthly, to reflect the latest hair colors and cuts for the season, and hair extensions. Each client can "play" with different looks before making a style selection.
Designed by Architropolis, the Kim Vo Salon will use a high contrast palette of black, charcoal, taupe, white and silver with an expansive new glass storefront.
The Tabú Ultra Lounge inside the MGM Grand will feature multi-talented DJ Homicide taking over the turntables on New Year's Eve at 9 p.m. Homicide is most recognized as Sugar Ray's acclaimed DJ and has pumped his signature sounds at the hottest nightclubs across the country. He has produced music for artists belonging to Def American Records and Capitol Records, and created an innovative radio show "Channel Zero" on Power 106, playing both rock and hip-hop music.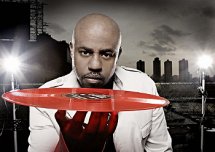 An official champagne toast with the gorgeous ladies of MGM Grand's Crazy Horse Paris will take place at midnight. Ladies will enjoy complimentary champagne all night long. The cover is $125 in advance and $150 at the door, call 702-891-7183. Table reservations, which include liquor, champagne, hors d'oeuvres and admission, are $350, $2,000, $4,200 and $4,500, call 702-891-7129.
The Fremont Street Experience is going country for the official kickoff party for the National Finals Rodeo (NFR) on Wednesday, Dec. 5. The stompin' shindig will feature free live concerts from 6 to 8 p.m. and 9 to 11 p.m. and interactive displays. All concerts are free and open to the public.
The 21st Annual Downtown Hoedown entertainment lineup will highlight top country music talents Hal Ketchum, Sawyer Brown and Ray Scott joined by Las Vegas' own rising star, Tony Marques and his band.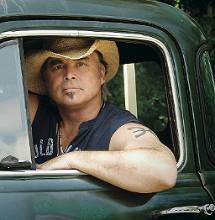 Ketchum arrived on the country music scene in 1991 with his No. 1 single "Small Town Saturday Night." He has since sold more than four million albums. Brown has more than 20 years' experience and the group won "Star Search" the first year. Scott first found success as a songwriter when Randy Travis and Clay Walker had hits with his songs. In 2005, Scott released his debut album, "My Kind of Music" and immediately hit the Billboard Top 40 with its title track. Marques is now the front man for his own country band. He has gained a tremendous local Las Vegas following and is fast becoming a familiar name and face around the Nashville scene.
The Ritz-Carlton at Lake Las Vegas recently debuted its future Pontevecchio Pavilion. The glass-enclosed 4,920-square-foot ballroom will accommodate up to 300 people. The pavilion's exterior design will match the resort's Tuscan-inspired d'cor with a peaked roof line and will be near the hotel's Pontevecchio Bridge. Inside, clients will be able to manipulate the look and feel of the facility based on the colors and d'cor they select. Making food and beverage service seamless will be a 960-square-foot service area built right into the space.
A temporary structure will be erected while the permanent version is manufactured in Europe. The permanent pavilion is scheduled to be ready for business in spring 2008.
The PGA Tour has announced that four-time Grammy Award winning singer, songwriter, record producer and actor Justin Timberlake will become the host of the tour's Las Vegas event, which will be renamed the "Justin Timberlake Shriners Hospitals for Children Open" for the next five years. Timberlake will become the 14th celebrity in PGA Tour history to host an event, joining the likes of Bob Hope, Frank Sinatra and Sammy Davis, Jr.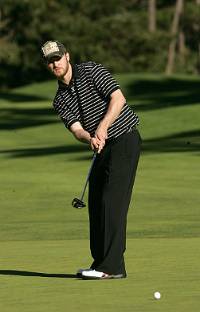 The "Justin Timberlake Shriners Hospitals for Children Open," part of the tour's Fall Series, will be played Oct. 13-19, 2008, at TPC Summerlin. The event will be televised on the Gold Channel. As part of his involvement, Timberlake will play in the Wednesday celebrity pro-am and host a concert during tournament week.
BODIES - The Exhibition will join forces once again with United Blood Services (UBS) to bring a second holiday blood drive to the Tropicana on Saturday, Dec. 8 from 10 a.m. to 5 p.m. All donors will receive one free admission to BODIES - The Exhibition, plus the choice of one admission to either the "Folies Bergere" or "Xtreme Magic with Dirk Arthur."
Anyone interested in donating can make an appointment in advance or walk-in the day of, call 702-228-8400 ext. 241. Individuals 17 years and older are eligible to donate and must weigh at least 110 pounds. The typical donation process takes approximately one hour.
BODIES - The Exhibition is open daily from 10 a.m. to 11 p.m. Ticket are $28.50 for adults.
Wayne Newton has cancelled his six-week holiday show at Harrah's due to a viral infection in his heart. He will be out of commission for about two months. Newton has also cancelled some concerts and backed out of the upcoming "Dancing With The Stars" tour.
Pure Management Group has opened its latest restaurant venture, Company American Bistro, located adjacent to Pure's LAX nightclub at Luxor.
The male dancers of "American Storm" are now calling Polly Esther's club inside the Stratosphere home with shows at 8:30 p.m. The troupe after two years closed at the Riviera last August.
Psychic Sylvia Browne will be returning to the Excalibur for ten days each month next year.
The New Frontier, the second property to open on the Strip, has been imploded. The event was filmed by National Geographic, which is working on a documentary about controlled demolition. The resort earned historical significance by hosting Elvis Presley's debut in Las Vegas in 1956.
A 24/7 upscale bar and grill called Aces will hold a non-profit fundraising "Pig Roast" Italian-style outdoor grand opening event that can feed 600 people on Dec. 1. Festivities from 5 - 9 p.m. will include the Bacardi and Miller Girls, the Ferrari Car Club, dinner for $5, music with five DJs, and a raffle for a Plasma TV and two mini dirt bikes. Aces is on the corner of El Capitan Way and Warm Springs, all 702-579-3330.
CONTINUE ON TO...:
>THIS WEEK'S LAUGHLIN SEGMENT
>LAST WEEK'S LAS VEGAS SEGMENT
>VEGAS VIEW FULL ARCHIVES
>Return to "Heard Around Town"
>Return to Las Vegas Leisure Guide