'HOLIDAY DREAMS - A CIRQUE SPECTACULAR' VISITS THE EDGEWATER!

"Holiday Dreams, A Cirque Spectacular," a celebration of the holiday spirit in a new cirque-style show, will push the boundaries of imagination at the Edgewater's E Center on Saturday, Dec. 7. The show incorporates aerial performers, interactive jugglers, rapping carolers, whimsical comedy, high-energy dancing and soul-stirring music. It is a dramatic mix of circus arts, theatrical elements and Christmas joy. Tickets are from $25.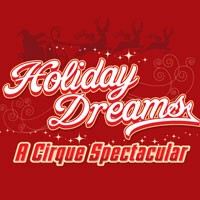 OFF-ROAD ENTHUSIASTS TAKE CENTER STAGE WITH SNORE RACE
The annual off-road racing event, "Rage at the River," the SNORE (Southern Nevada Off-road Enthusiasts) challenge with multiple classes of off-road racers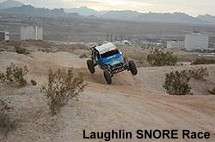 and arena stadium seating at the start/finish line is set for Dec. 13-15. There will be racing from dawn to dusk each day, Friday through Sunday. The specially designed track will take racers through the rugged desert and foothill terrain just a short distance west of, and overlooking, the Laughlin Casino Strip. For more information, visit www.snoreracing.net.
AQUARIUS FUNDRAISES WITH CHRISTMAS TREE SILENT AUCTION
The Aquarius is holding its second Christmas Tree Silent Auction. Beginning Saturday, Nov. 30 until Saturday, Dec. 21 at 5 p.m., guests at the Aquarius can bid on nine extravagantly decorated seven-and-a-half-foot tall pre-lit Christmas trees, each with a specific theme. Bids will start at $100 per tree, with additional bids accepted in increments of $20. All bids can be placed at the Aquarius ace | PLAY center and guests will be contacted when their bid is exceeded. Trees can also be purchased on the spot for $750 with no additional bidding.
Last year's tree auction raised $3,465 to benefit Aquarius' Feed a Family program. Funds from last year's Christmas Tree Silent Auction helped put a holiday meal on the tables of more than 120 area families in need. Proceeds from this year's tree auction will once again benefit Feed a Family, which also allows players to contribute ace | PLAY points to the effort. Last year, this groundbreaking program helped provide special holiday meals to more than 900 tri-state families.
This year's Christmas Tree Silent Auction has turned into a true community effort with Aquarius guests donating the ornaments adorning the trees. The Home Depot in Bullhead City, Ariz., generously stepped up and donated three of the evergreen trees and offered discounts on the others.
This year's trees will be themed: yummy tree (featuring candy, cookies and cakes); angels; stars; The Nutcracker; elves; trains, planes and automobiles; Christmas bells; snowflakes; and "under the sea."
SMOKEY ROBINSON WILL GROOVE AT THE EDGEWATER
Grammy Award winner multiple times, Rock and Roll Hall of Famer and legendary singer-songwriter Smokey Robinson will headline the E Center at the Edgewater on Saturday, Nov. 30. Tickets range from $40 to $90.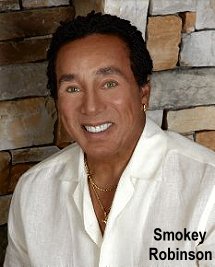 Robinson celebrated his 50th anniversary in the music business and the 50th anniversary of Motown Records last year. He founded The Miracles while in high school and they became Berry Gordy's first vocal group with Motown Records to have the first hit "Shop Around" for the new label. Since then, he has logged 37 Top 40 hits in his career including "Tracks of My Tears," "You've Really Got a Hold on Me," "Tears of a Clown," "I Second That Emotion" and "Cruisin'." Robinson became the vice president of Motown and stayed until the company was sold.
CHARLIE DANIELS BAND - MONTGOMERY GENTRY CO-HEADLINE
Two incredible country bands The Charlie Daniels Band and Montgomery Gentryare sharing the bill at the Edgewater's E Center on Friday, Dec. 13. Tickets are $35.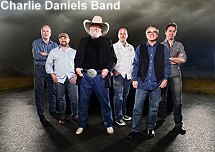 Charlie Daniels is a singer, guitarist, and fiddler known for his contributions to country and southern rock music and especially for his number one country hit "The Devil Went Down to Georgia." He has been active as a singer since the early 1950s. Daniels was inducted into the Grand Ole Opry and the Musicians Hall of Fame and Museum. He's a Grammy Award winner as well as CMA and ACM award winner. Daniels has parlayed his passion for music into a multi-platinum career and a platform to support the military, underprivileged children and others in need.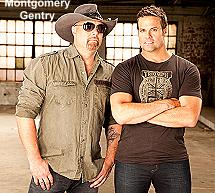 Montgomery Gentry, one of country music's all-time greatest duos made up of two Kentucky boys Eddie Montgomery and Troy Gentry, has been nominated for a Grammy Award, inducted into the Grand Ole Opry, and won CMA and ACM awards. They remain loyal to their working class roots singing about the blue collar life they've known first hand.
The duo first busted onto the national scene in 1999 with the defiant "Hillbilly Shoes." The duo's new collection, the aptly titled "Rebels On The Run," brings Montgomery Gentry fans back to the beginning, but with a fresh attitude. The duo has had 14 Top 10 singles, including five No. 1s. They were acknowledged by the Academy of Country Music as the 2010 winners of its Humanitarian Award because they devote their time and energy into making the needs of others a priority.
GLORIANA VISITS E CENTER AT THE EDGEWATER
The group Gloriana comprised of brothers Tom and Mike Gossin and Rachel Reinert joined together in 2008 with a shared passion for crafting songs featuring soaring vocal harmonies. The band's breakthrough self-titled album, which featured the hit single "Wild At Heart," earned the group the American Music Award for Breakthrough Artist in 2009 and the coveted ACM Award for Top New Vocal Group in 2010. They will headline at the Edgewater's E Center on Friday, Dec. 6. Tickets are $15 to $55.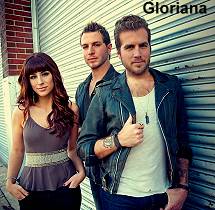 Their new album, A Thousand Miles Left Behind, was produced by Grammy Award-winning producer and songwriter Matt Serletic and debuted at No. 2 on the Billboard Country Album Chart. "(Kissed You) Good Night," the album's first single, became a stand-out hit and was the most played song by a group at Country Radio in 2012. Gloriana's latest single is "Can't Shake You," is quickly climbing the radio charts.
VOICES OF THE RIVER PERFORM AT AQUARIUS PAVILION
The annual Christmas gala "A Royal Yuletide" will feature a performance by Voices of the River at the Aquarius Pavilion on Friday, Dec. 13 at 6 p.m. The 50-member choir incorporates community talent from auditions held in the area and features a great variety of special performers, including an instrumental soloist, an instrumental trio, a vocal soloist, two vocal duets and a praise band. The choir will present Christmas music and selections from Handel's "Messiah." Tickets are $15 with all proceeds benefitting student scholarships and capital improvements to Mohave Community College-Bullhead Campus. For advance tickets, visit mccgalatickets.com or Laughlin Chamber.
TOP OF NEXT COLUMN
BOSTYX PERFORMS BOSTON AND STYX HITS AT THE AVI
Bostyx, the Boston and Styx tribute act, will appear at the Avi on Saturday, Dec. 7 at 6 p.m. (NV time). Admission is $25.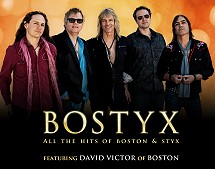 Bostyx featuring guitarist and co-lead vocalist David Victor of the actual multi-platinum band Boston will perform the hits from both pop music groups that dominated the radio in the 1970s and 1980s. BOSTYX's repertoire includes deeper cuts of these two amazing artists like BOSTON's "A Man I'll Never Be," "Feelin' Satisfied," "Hitch A Ride" and STYX's "Lorelei," "Crystal Ball" and "Grand Illusion."
WILLIE BARCENA AND ANDREW BERKOVICH VISIT THE EDGEWATER
Every Friday through Sunday, two comedians are booked at the Edgewater and keep audiences laughing at their 7 p.m. shows. Tickets are $10 and ACCESS Club card receive a $2 discount. Upcoming comedians at Comedy on the Edge include: Dec 13-15 - Richard Willa and Danny Serrano; Dec 20-22 - Marc Patrick and PJ McGuire; and Dec 27-29 - Jeff Capri and Amy Snowden.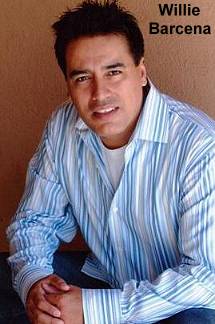 Willie Barcena and Andrew Berkovich will be headlining Dec. 6-8. Barcena is a 20-year comedy veteran whose talent has garnered him 12 appearances on "The Tonight Show with Jay Leno" more than any Latino in the Tonight Show's history. His earlier numerous jobs including security guard, plumber, roofer and limo driver and growing up with diversity in East Los Angeles prepared him for his comedy career. On stage Barcena tells stories about characters who have been in his life including anal-retentive bosses, a macho Archie Bunker uncle, and women like "Pyscho Chick" and "Bitter Broad."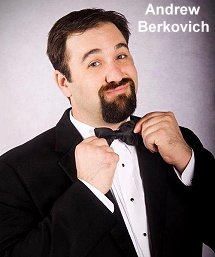 Berkovich is a club comedian who shares his individualistic outlook on dating, drinking, and life on stage. He doesn't know what he's talking about, is too lazy to learn what's proper, and defaults to his own moronic perspective. He delves into events from his life that are sincere, funny, and relatable. Berkovich has won numerous comedy contests, is one of the top emerging comics in Los Angeles, and has made several comedy festival appearances, including the World Series of Comedy in Las Vegas three years in a row.
DANCING AT THE RIVERSIDE
There will be dancing at the Riverside on Dec. 7 from 1:30 - 4 p.m. The party features lots of dance mixer games, snacks and dance music, and an opportunity for both students and veteran dancers to practice. The dances offered by Tom and Sharon Craddock include west coast swing, fox trot, rumba, cha-cha, salsa, tango, waltz, polka, quick step, mambo, meringue, disco hustle, night club two-step, country western two-step and swing. The cost is $12.50. For information, call 702-298-2535.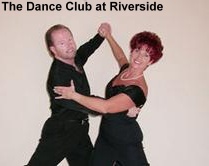 Tom Craddock has nearly 30 years of teaching experience and is a certified instructor who has received many dance awards including Top Teacher with the Arthur Murray organization.
Sharon Craddock has more than 25 years of training and teaching group exercise classes and holds an aerobics and fitness certification. She also teaches ballroom dancing along with her husband.
FAST TRACK NEWS
Debbie Reynolds with comic impressionist-singer Stephen Sorrentino will be appearing at the Riverside in Don's Celebrity Theatre Dec. 4-7. Tickets are $35.
The Edgewater will open the first Capriotti's Sandwich Shop on the Laughlin Strip in mid-December.
Laughlin will welcome the New Year with spectacular fireworks launched directly across the Colorado River from the Colorado Belle and Edgewater. The fireworks are best viewed best from the Riverwalk that runs pasts the hotels along the shoreline.
The North Parking Lot at the Golden Nugget will be the site for the Laughlin Regional and Nevada State Chili Cook-offs on Jan. 11-12. The event will feature red chili, chili verde and best salsa categories. For cook-off entry information, visithttp://www.chilicookoff.com or call Dawn Nehf at 775-727-9790.
RIVERSIDE CELEBRATES THE HOLIDAYS WITH 'THE NUTCRACKER'
"The Nutcracker" will be performed by the Anaheim Ballet celebrating its 27th season performing the dazzling experience. The holiday show will be performed Dec. 12-15 in Don's Celebrity Theatre at the Riverside. Show times are: Thursday and Friday 7 p.m.; Saturday at 3 and 7 p.m.; and Sunday 3 p.m. Tickets are $31.50.
The holiday season comes to life with the heartwarming tale of Clara and her Nutcracker Doll who changes her woeful winter into a fanciful feast in Candyland.
Athletic Russian dancers, prancing Bon Bons and Tchaikovsky's beautiful "Waltz of the Flowers" are sure to brighten everyone's holidays.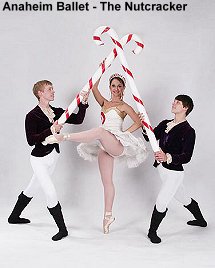 Anaheim Ballet's Nutcracker with the Symphony Irvine is a spectacle of towering Christmas trees, waltzing flowers, battling toy soldiers and menacing mice. The enduring theme remains unchanged - good overcomes evil - but Anaheim Ballet's staging of the family classic is constantly updated, which keeps the production fresh.
DIRK ARTHUR'S MAGIC CONTINUES AT HARRAH'S
The current run for Dirk Arthur with his "Wild Magic" show in the Fiesta Showroom at Harrah's is through Dec. 8 and again Dec. 27-30. Tickets are $27.50 and $38.50 and $10 for children 12 and under. Arthur will return for more dates in 2014: Jan. 18-26; Feb. 4-March 9; and July 1-Sept. 21.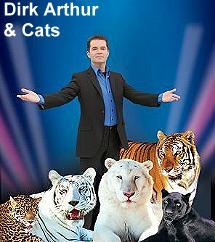 Audiences warm up to Arthur's illusions featuring some of the rarest exotic animals including white and Bengal tigers, a liger, a male lion, leopard, bobcat and snow leopard. While the cats steal your heart, Arthur also delivers small tricks, and grand illusions, one with a full-scale helicopter. He rounds out his show with comedy and beautiful dancers.



CONTINUE ON TO...:

THIS WEEK'S >LAS VEGAS NEWS
LAST WEEK'S >LAUGHLIN NEWS
>VEGAS VIEW FULL ARCHIVES
Return to >"Heard Around Town"
Return to >Las Vegas Leisure Guide