"Legends in Concert," the world's longest-running celebrity tribute show, will commence nightly performances in Harrah's showroom beginning Dec. 15. Pursuant to a new multi-year and multi-dimensional partnership, "Legends" will share the showroom with comedian Rita Rudner.
For the past 25 years, "Legends" has called the now Harrah's-owned Imperial Palace home, where scheduled performances will continue through Dec. 13.

Column Continues Below Advertisement


From Dec. 15-30, "Legends in Concert" will turn its stage into a holiday celebration, with specially-produced musical arrangements, costumes and multimedia presentation. The lineup, which changes a few times a years, will include Elvis Presley, Donna Summer, Madonna, Ann-Margret, Justin Timberlake and Jay Leno.
Celebrating their 50th anniversary, Alvin and The Chipmunks (Simon and Theodore) were recently immortalized at Madame Tussauds as the tiniest likenesses to ever be unveiled at one of the attraction's U.S. locations. Through special agreement, the charming Chipmunks standing only 18-inches tall are available for guests to pose with and sing in a Chipmunks-style karaoke session.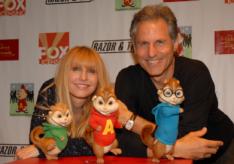 On hand for the unveiling was the rising pop star from "High School Musical" and "Another Cinderella Story" -- Drew Seeley, who is featured on a duet of the song "Shake Your Groove Thing" on the latest Chipmunks album "Undeniable" that features four new tunes and well established Billboard hits. Also in attendance were The Chipmunks creator's son, Ross Bagdasarian, Jr. and his wife and partner, Janice Karman, who are the creative team. The "squeakuel" to the $350 million-plus blockbuster film, "Alvin and The Chipmunks," is due in theaters Christmas Day 2009.
Nearly 180 man hours were spent to make The Chipmunks' signature hoodies and accompanying props. Their synthetic fur was dyed to 15 different colors and trimmed to length before being individually inserted one at a time by hand using a tiny hook.
The Fremont Street Experience (FSE) debuted the world premiere of "George Thorogood and the Destroyers Bad to the Bone" Viva Vision light and sound show on Nov. 15. The show features two of the band's greatest hits, "Bad to the Bone" and "Who Do You Love," and takes viewers on a motorcycle ride through a dusty Vegas boneyard.
This year the FSE took a new direction by creating shows around rock anthems and involving the artists. The first was "A Tribute to Queen" in April, "Don McLean's American Pie" in July, "Born 2 B Wild" in October, and now 'George Thorogood and The Destroyers Bad to the Bone.'
The 22nd Annual Downtown Hoedown kicking off the Wrangler National Finals Rodeo (WNFR) will take place at the Fremont Street Experience on Wednesday, Dec. 3, with free live concerts featuring top country music talents. Lady Antebellum will perform on the 1st Street Stage from 6-8 p.m. followed by Heidi Newfield from 9-11 p.m. The Road Hammers will play on the 3rd Street stage from 6-8 p.m. with Mark Chesnutt, who was one of Billboards Ten Most-Played Radio Artists of the '90s, following from 9-11 p.m.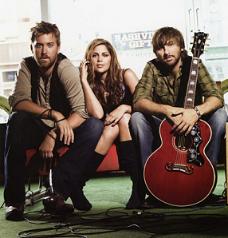 In the summer of 2006, Hillary Scott, Charles Kelley and Dave Haywood formed the band Lady Antebellum. Since then, they've earned Top New Group at the 2008 Academy of Country Music Awards (ACM) and had a hit single, "Love Don't Live Here."
Heidi Newfield is a former member of Trick Pony and winner of an ACM Best New Artist Award. This year she debuted a solo album, "What Am I Waiting For?" and for 12 weeks had her hit single "Johnny & June" on the country charts.
Joined together from CMT Canada's "Making the Band" reality show, Clayton Bellemy, Chris Byrne and Corbett Frasz formed The Road Hammers.
For the second year, the free "National Finals Tonight" program will be presented in the Gold Coast Showroom nightly during the Wrangler National Finals Rodeo (WNFR) from Dec. 4-13 at 10:30 p.m. The post-show wrap-up will feature rodeo highlights and interviews with World Champion and Hall of Fame Cowboy Don Gay, along with TV personality Dan Miller hosting. Free nightly drawings will include George Strait-autographed Fender guitars.
During WNFR, the Gold Coast is officially designated as "Billy Bob's Texas - Las Vegas Outpost" after the legendary Fort Worth nightclub. Live entertainment will start daily at 2 p.m. and recording artists Wylie and the Wild West will perform one hour before and one hour after "National Finals Tonight." For information, call 702-367-7111.
The Orleans Showroom will host the Miss Rodeo America Pageant, Nov. 29 through Dec. 6, legendary Lee Greenwood will perform on Dec. 7, and country superstar JoDee Messina will perform Dec. 12-14. For information, call 702-365-7075.
The Orleans Arena will host the WNFR Big Round-Up and Visit, Dec. 5-7, and Larry the Cable Guy will headline on Dec. 13, call 702-284-7777.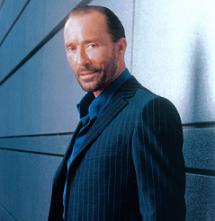 A new wax figure of Daniel Craig in a black tuxedo as the famous 007 secret agent James Bond is now center stage at Madame Tussauds, which has partnered with "Quantum of Solace," a Metro-Goldwyn-Mayer Pictures/Columbia Pictures release of EON Productions' 22nd James Bond adventure, released in theaters this month. The themed-setting is complete with authentic film party stills and trailer scenes on plasma screens.
Madame Tussauds Studios has been making wax figures for more than 150 years. Each one takes four months and a team of 20 dedicated sculptors to create. More than 500 precise body measurements are referenced.
Magicians Siegfried & Roy serving as honorary team captains and Opportunity Village will unite forces for the third year in a row in an attempt to break the World Record for the Largest Santa Gathering at the fourth annual Las Vegas Great Santa Run fundraising event on Saturday, Dec. 6. The race starts at 10 a.m. Fees are $35 prior to the race and $45 on race day, call 702-259-3741. All participants receive a five-piece Santa costume and may choose from two courses. The Las Vegas Marathon will be the following day.
On Dec. 5 at the Orleans Arena, it will be an 80s flashback with Teena Marie, Morris Day & The Time, Cameo and Bo Benton. Howard Hewett, who was the lead singer of the post-disco group Shalamar, will host the event and perform between sets. Tickets for the 8 p.m. show are $35 and $50, call 702-284-7777.
Vocalist, songwriter and musician, Marie has made 12 albums starting in 1979 with "Wild and Peaceful." Her 2004-release "La Doña" had a Grammy-nominated No. 1 hit "Still in Love" and her most recent album is "Sapphire."
Sharing the spotlight will be Morris Day & The Time. Day was a founding member of Prince's band, The Time. Cameo and lead vocalist Larry Blackmon have been churning out funk-filled classics since the 1970s and had the 1986 international smash "Word Up," a platinum-selling album that earned a Grammy nomination for Record of the Year. Bo Benton has a fresh rock-hybrid sound and is known for her hit song, "I Know You Want It."
"World Stars of Magic" will feature Tony Chapek, Kevin James, John Archer and The Great Tomsoni and Company at the Suncoast, Dec. 12-14. Tickets for the 7:30 p.m. shows are from $19.95, call 702-636-7065
Chapek's Interactive Media Magic combines the latest in video technology with traditional sleight-of-hand and comedy dialogue. James' unconventional style features comedy and magic and he has gained a reputation as a world class visual artist and prolific magical inventor. Archer is one of the best comedy magicians in the UK today and has been working as a professional for 13 years. Poland's finest magician is The Great Tomsoni and Company, aka John Thompson and Pam Hayes.
"Stomp Out Loud," which opened in April 2007, will stop its rhymic beating at the 1,500-seat Planet Hollywood showroom on Jan. 4 and hopes to relocated to a smaller venue in Las Vegas. Down the Strip at Mandalay Bay, "Mamma Mia!" will also close on Jan. 4.
America's Party 2009 with fireworks on the Strip will have the fireworks shoot up from the ground rather than from the hotel roof tops this year.
Flamingo headliners and America's favorite brother-sister duo Donny & Marie will after more than 30 years add holiday music and surprises to their show from Dec. 2 - 20. Due to overwhelming demand, "Donny & Marie" has recently been extended at the Flamingo for two more years.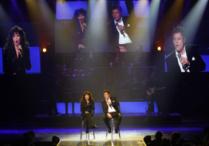 Cher will return to Caesars Palace for 35 performances from Feb. 21 through March 21 and April 25 through May 24. Tickets are on sale for $95, $140, $175 and $250, call 866-510-CHER (2437). Cher's residency includes approximately 200 shows over a span of three years.
Donn Arden's "Jubilee!," one of the Strip's longest-running production shows at Bally's, is experimenting with its 7:30 p.m. Saturday show and making it "not topless" to try and attract bigger audiences from ages 13 and above.
"Fuego Raw Talent," the high-energy dance and video illusion show at the Sahara, has tapped into its Latin roots and added "Fuego," the Spanish word for "fire," to the show's title. The show, which debuted in October, has also added a new number "Salsa Flores" featuring original music and choreography.
Opportunity Village's seasonal Magical Forest at 6300 W. Oakey Blvd. opens on Saturday, Nov. 22 and will operate nightly, Sunday - Thursday 5:30 - 9 p.m. and Friday and Saturday 5:30-10 p.m., through Dec. 30. Admission ranges from $7.50 for a child to an adult passport for $16.
Magician Jeff McBride and his Wonderground magical, interactive club experience at Palace Station in the Sound Trax Showroom has ended its three-month run.
"The $1,000,000 Vegas Game Show" that puts contestants into a Money Shower booth has a 2:30 .pm. time slot at the V Theater inside the Miracle Mile Shops at Planet Hollywood.
Casino MonteLago and Sunset & Vines at Lake Las Vegas will present "An Evening of Comic Relief" starring Jeff Hobson and Marc Patrick on Wednesday, Nov. 26. Tickets for the 8 p.m. show in the Portofino Room costs $30 and includes a drink, call 702-939-8951. A three-course prix fixe dinner at Sunset and Vines at the water front prior to the show is $30, call 702-382-7900.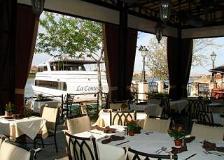 TBS network will present an all new, one-hour special, "Funniest Movies of the Year: 2008," hosted by comedian and master impressionist Frank Caliendo ("Frank TV" and "Fox NFL Sunday") on Saturday, Nov. 29 at 10 p.m. (ET/PT), immediately after the premiere of Ellen DeGenerers' variety showcase, "Ellen's Even Bigger Really Big Show." Both shows were taped during The Comedy Festival, which was held at Caesars Palace.
Another taped TBS special is a one-hour comedy show "Cheech & Chong Roasted" that will air on Sunday, Nov. 30 at 10 pm. (ET/PT). Actor Brad Garrett ("Everybody Loves Raymond" and "'Til Death") hosts the festivities featuring funny testimonials from roasters such as comedian Tom Arnold, television journalist Geraldo Rivera, comic magicians Penn & Teller, Wilmer Valderrama from "That '70s Show," comedian Greg Giraldo, the Reverend Al Sharpton and Tommy Chong's wife, actress Shelby Chong, with special appearances by actor Steve Carell and comedian Andy Dick.
A non-perishable food drive will be held during the Nov. 26-30 Las Vegas Bracket Nationals happening Thanksgiving weekend at The Strip at Las Vegas Motor Speedway. McFadden's Restaurant & Saloon at the Rio is joining the food drive this year by hosting a special function, "The Goose Is Loose" party, on Wednesday, Nov. 26. Anyone who brings in one canned food item may enjoy unlimited drinks from 10 p.m. to midnight for $10. The four patrons who bring in the most canned food items by midnight will win a bottle of Grey Goose vodka and a table for all of their friends. For information, call 702-632-8231.
The Titanic: The Artifact Exhibition has closed at the Tropicana and it is being moved to the Luxor.
Latin star José José had his commemorative star presentation by the Las Vegas Walk of Stars and a book signing for his new book "José José: Esta es mi vida" at the Rio this past week.
After touring with Stone Temple Pilors, Scott Weiland is holding his sophomore solo "Happy in Galoshes" album release party at Lavo inside the Palazzo on Nov. 25.
CONTINUE ON TO...:
>THIS WEEK'S LAUGHLIN SEGMENT
>LAST WEEK'S LAS VEGAS SEGMENT
>VEGAS VIEW FULL ARCHIVES
>Return to "Heard Around Town"
>Return to Las Vegas Leisure Guide