LAUGHTER IS ON TAP AT THE RIVER PALMS
The River Palms features "Sammy's Comedy by the Shore," which headlines two stand-up comedians each Friday, Saturday and Sunday at 7 p.m. Tickets are $10, call 800-835-7904. The lineup is Nov 25-29 Russ Nagel and Amaru.
Nagel, a comic who bills himself as "America's Funniest Biker," has played a wide range of venues and shared the stage with top comedians such as Chris Rock, Bill Engval, and Bill Mahr, just to name a few. Nagel has become recognized for achieving more laughs per minute than any comedian working the circuit today and has been seen on The Nashville Network, A&E's Comedy on the Road, Showtime's Comedy Club Network, the WB, Spike TV, Comedy Central and the list goes on and on. Being an 18-year veteran of the comedy stage, Nagel keeps the laughs coming fast and furious with an array of topics ranging from family and marriage, to travel and current events, and yes he throws in some biker stuff too.
Amaru's father was a pimp and his mother is still is a Jehovah's Witness, which provides him with a wealth of material. His adolescence was spent in abusive situations and in and out of foster homes. After high school, he joined the military and after that he had many jobs including flight attendant, chemical engineer and body guard. Eventually he began writing for a female comic known as, Celia Fox and tried stand-up. Three weeks after he began stand-up, he opened up for Jurassic , at the House of Blues in Hollywood. Amaru is a comic who learned about life the hard way and turned tragedy into humor. In addition to stand-up, Amaru is now a staff writer for "You Got To Be Kidding Me America," a sketch comedy show that began airing on the ION network on Oct. 3, 2009.
UPCOMING SHOWS AT THE RIVERSIDE
The Kingston Trio will be headlining, Dec. 1-5 in Don's Celebrity Theater at the Riverside. Tickets are $30, call 702-298-2535 ext 616 or 800-227-3849 ext 616. The holiday spirit will be revealed Dec. 19-22 0when the "Nutcracker Ballet" performed by the Anaheim Ballet company does shows at 7 p.m. Saturday-Tuesday plus a 3 p.m. matinee on Sunday. Tickets are $27.50 and $12.50 for children 12 and under.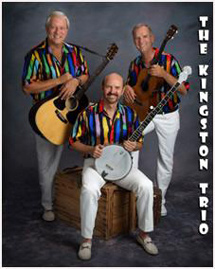 For New Year's Eve, the Riverside will hold a dance with The Colvin Rampton Orchestra in the Starview Room at 8 p.m. Cost is $20.
AVI GETS INTO HOLIDAY SPIRIT AND HOLDS 'RALLY ON THE RIVER'
A Christmas tree lighting will be held on Nov. 27 at 6 p.m. on the Avi's front lawn. Immediately following, there will be free hot chocolate, coffee, hot apple cider and cookies and the Marine Corp Air Ground Combat Center Band will perform a free concert in the Avi Convention Center.
On Nov 27-28, "Rally on the River: Chili Bikes and Blues" will feature blues music by John Earl and the Boogie Man Band from 11 a.m.-5 p.m. and ICS chili cook-offs. Call Sue Baumberger at 661-714-6234 or susanbaumberger@yahoo.com for more on cook-offs and entry. There will be a bike show and poker run on Friday, and bike games in the south parking lot both days; call Di Lucas at 760-326-6877 or dilucas2001@yahoo.com for more information about bike entry. Admission will be free and there will be vendors and food booths both days selling merchandise.
TOP OF NEXT COLUMN
'COMEDY ON THE EDGE' CONTINUES AT THE EDGEWATER
Comedy is ongoing in Kokopelli's Showroom at the Edgewater with "Comedy on the Edge" featuring two stand-up comedians every Friday, Saturday, and Sunday at 7 p.m. Tickets are $10. The lineup Nov 27-29 will be Nicholas Anthony and Chuck Bartell.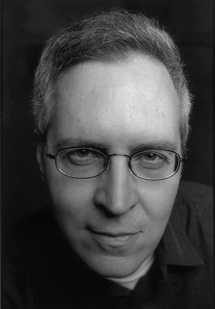 Nicholas Anthony's curious mind takes random situations and twists them into comedic gems. Anthony has been on two seasons of NBC's "Last Comic Standing."
At 12 years old, Anthony was inspired by a street performer at mission beach in San Diego. By 14, Anthony had already started working professionally at a small bar in Elk River, Minn., called the Sunshine Depot. At age 16, Anthony competed in the International Brotherhood of Magicians international competition where he became the No. 1 junior close-up magician in the world. In the following two summers to come, Nicholas went on to win first place in two more competitions.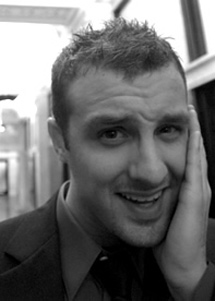 At 20, Anthony's career took a new turn. He had enrolled in the prestigious MCTC Film School in Minneapolis and started down the path to stand-up comedy. By the time he was 22, he had won 1st Place at the coveted Las Vegas Comedy Festival and in 2006, he co-wrote and produced the film festival smash hit "Breakables."
After graduating with a degree in screenwriting and moving to Chicago, Anthony decided on his next film project, a World War I short called "The Nihilist," which is being released in the 2009 independent film festival market.
COLLIN RAYE AND RESTLESS HEART STOP AT HARRAH's
Collin Raye and Restless Heart will perform at Harrah's in the Fiesta Showroom at 7 p.m. on Nov. 28 and 29. Tickets are $40, $45, and $50, call 800-447-8700 or 702-298-8510.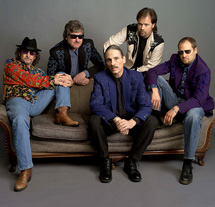 The performance is billed as "One Band, Two Amazing Acts," blending the voices, harmonies and talents of Raye and Restless Heart. Raye's new single, "Mid-Life Chrysler" hit the airwaves in early March. Through the years, Raye has been nominated for CMA and ACM Male Vocalist of the Year, has had 23 Top Ten hits and 15 No. 1 tunes. Raye's hits include "I Can Still Feel You," "Love, Me," "On The Verge," and "The Gift."
Celebrating their Silver Anniversary, Restless Heart releases their "25th Anniversary Collection," a compilation of albums "Still Restless" and "25 & Live" and DVD "The Video Hits."





CONTINUE ON TO...:
>THIS WEEK'S LAS VEGAS NEWS
>LAST WEEK'S LAUGHLIN NEWS
>VEGAS VIEW FULL ARCHIVES
>Return to "Heard Around Town"
>Return to Las Vegas Leisure Guide