CHER ADDS 2010 DATES AND NEW SHOW CHANGES
Cher has added 24 performances from April 10-25 and May 8-30 at The Colosseum at Caesars Palace. In addition, the pop icon has returned this month through Dec. 20 with a newly added opening sequence and more glitzy Bob Mackie costumes. The new additions feature dazzling theatrics that pay tribute to the 1940s and 1950s.
MARIO BARTH AT THE MIRAGE WILL OPEN NEXT YEAR
Column Continues Below Advertisement
Tattoo mogul Mario Barth has created Mario Barth at The Mirage, an exclusive lifestyle tattoo studio, interactive lounge and bar room. The 4,000-square-foot venue will be strewn with marble flooring, lavish fabrics, extravagant chandeliers and chairs fit for a king. The traditional elaborate décor will be balanced with a rock 'n' roll edge including glass skulls which will adorn the bar. The baroque-inspired venue is set to open the first quarter of 2010.
The tattooing portion of the venue, known as King Ink, will be operated by Mario Barth and his team. There will be a high-tech interactive lounge, nightly hot spot, and outdoor patio. The lounge and bar room will be managed by The Light Group.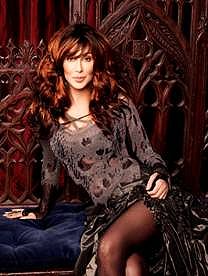 BILL COSBY RETURNS TO TREASURE ISLAND
Bill Cosby, who recently received the Mark Twain Prize for American Award for Humor, will return to the Treasure Island Theatre on Nov. 27 for shows at 7:30 and 10 p.m. Tickets start at $79, call 866-712-9308 or 702-894-7723.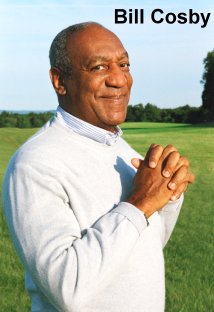 Cosby excels with his take on the ordinary world, and gives a twist of the ridiculous to everyday faults, foibles and successes. He has an uncanny ability to connect with people through humor and has earned five Grammy Awards for best comedy album.
He is known the world over for the No. 1 rated sitcom "The Cosby Show," which ran from 1984 to 1992 on NBC and broke racial barriers. As an author, his book "Fatherhood" remained at No. 1 for more than half of its 54 weeks on The New York Times Best Seller List. Among Cosby's other titles are "Time Flies," "Love and Marriage," "Come On People: On the Path from Victims to Victors" and "Friends of a Feather: One of Life's Little Fables," illustrated by his daughter.
COMEDIAN FRANK CALIENDO SETTLES INTO MONTE CARLO GIG
The Strip's newest headliner, famed comedian/impersonator Frank Caliendo kicked off his 10-year residency at the Monte Carlo with a recent grand opening performance and celebration that included walk-on appearances by fellow MGM/Mirage headliners Terry Fator and friend, Carrot Top and Louie Anderson. Caliendo has been a regular on America's No. 1 pre-game show, "FOX NFL Sunday" with Terry Bradshaw and Howie Long. A veteran of sketch comedy, Caliendo starred in his own television show, "Frank TV" on TBS, spent five years on "MadTV," and has had numerous appearances on Comedy Central.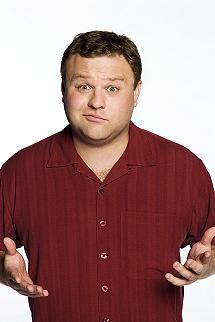 BELLAGIO's CONSERVATORY PLANS HOLIDAY WINTER DISPLAY
The Bellagio's Conservatory & Botanical Gardens next display will welcome winter and the holidays with picture-perfect botanical creations from Dec. 6 through Jan. 2, 2010. Highlights will include flying reindeer, a living holiday card, a holiday tree, and musical sounds of the season.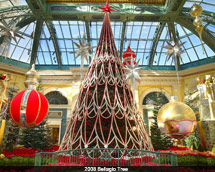 There will be a polar bear family with coats of white carnations and eight reindeer in mid-flight guiding a present-filled, red-lacquer sleigh. Each majestic reindeer will be made of 110 pounds of whole pecans and will wear a brilliant collar of cranberry-red, dried botanicals.
The centerpiece will be a 42-foot Shasta Fir ablaze with thousands of lights and encircled by oversized holiday ornaments. Around the tree's base will be four 15-foot-tall grand toy soldiers. Nearby, a 7-foot-tall, custom-sculpted rocking horse will stand in the midst of a whimsical rail display featuring a working Bellagio-emblazoned train. In another corner, there will be a flower-clad snowman surrounded by giant 13-foot-tall peppermint sticks.
TRACE ADKINS WILL PERFORM AT THE PALMS DURING NFR
The Pearl at the Palms will go country during the National Finals Rodeo with a performance by country music sensation Trace Adkins on Wednesday, Dec. 9. Tickets are $45, $55 and $65, call 800-745-3000.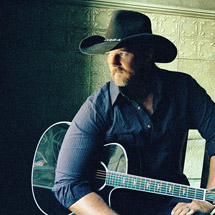 Adkins has released nine studio albums with seven of those albums reaching gold or platinum certification. In 2008, Adkins came in second place on the NBC hit reality series "Celebrity Apprentice" with Donald Trump and later that year won the Country Music Television (CMT) award for best male video for "I Got My Game On." His latest accomplishment includes authoring "A Personal Stand: Observations and Opinions from a Freethinking Roughneck."
TROPICANA BOOKS STEVE HOLY AND STAR DE AZLAN DURING NFR
Country acts Steve Holy and special guest Star De Azlan will perform at the Tropicana, Dec. 3, 6 and 7 at 10:30 p.m. in the Tiffany Theater. Tickets are $59 and $79, call 702-739-2411.
With nearly instantaneous stardom, Holy broke onto the country scene with the hit single "Good Morning Beautiful" in 2001 and "Brand New Girlfriend," which topped the charts again in 2006. Holy recently released "Men Buy the Drinks (Girls Call the Shots)."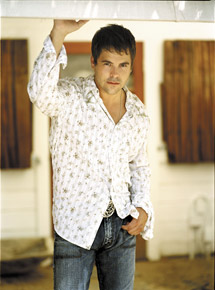 Up-and-coming country singer and songwriter, De Azlan began performing at age 12 and released her debut single "She's Pretty" in 2007. She recently made a follow-up single titled "Like a Rose," which is scheduled to be released later this year.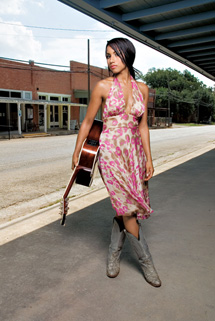 TOP OF NEXT COLUMN
LEE GREENWOOD's 'TENNESSEE CHRISTMAs' VISITS THE ORLEANS
Lee Greenwood will be performing traditional Christmas songs in Lee Greenwood's "Tennessee Christmas" at The Orleans Showroom Dec. 6. Tickets are priced from $29.95, call 702-365-7075.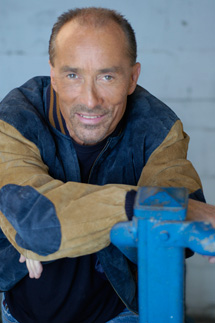 Greenwood has earned many awards including two Male Vocalist of the Year awards from the Country Music Association and done more than 20 albums. At a young age, he learned to play 10 instruments. In 1984, Greenwood penned "God Bless the USA" which today is the most recognizable patriotic song in America. Currently, Greenwood continues the tradition of songwriting as he embarks on two new recording projects.
M RESORT HIGHLIGHTS BOWFIRE HOLIDAY HEARTSTRINGS
BOWFIRE Holiday Heartstrings, a total strings experience, is comprised of the world's greatest Celtic and Bluegrass fiddlers and classical violinists. BOWFIRE will take the stage on Sunday, Dec. 13 inside the M Resort's Grand Ballroom at 7 p.m. As seen on PBS, BOWFIRE takes audiences on a journey that moves seamlessly from jazz to classical to bluegrass to Celtic to rock and will include holiday classics. Lenny Solomon, BOWFIRE's founder and Artistic Director, is one of the world's most skilled jazz violinists, and a JUNO Award winner, which is the "Canadian Grammy." Tickets are $40.75 and $29.75. For information, call 702-797-1264.
HOOTERS INTRODUCES THE MAD ONION
Beginning Nov. 24, Hooters will introduce 24-hour dining at the Mad Onion Fine Food & Spirits, which was formerly named Dan Marino's 24 Hour Dining. The venue will offer breakfast, lunch and dinner and serve Hooters wings for only 25 cents each from midnight to 6 a.m. The eatery will have a contemporary dining room, a private VIP dining lounge for up to 50 people, and an intimate 36-seat lounge.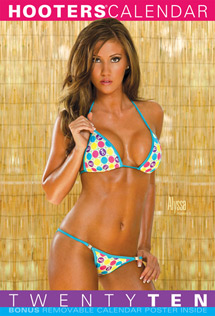 QUICK CLIPS
Good News: The annual New Year's Eve fireworks show on the Strip will return to the rooftops of seven hotels this year. Fireworks shot from the ground last year ruined the viewing. The fireworks will be launched from the top of MGM Grand, Planet Hollywood, Caesars Palace, Treasure Island, The Venetian, Stratosphere and the new Aria at CityCenter.
Christina Aguilera will host the New Year's Eve at TAO Las Vegas. Tickets are currently $150 per person and include: entry into the nightclub, open bar and passed hors d'oeuvres from 9 to 11 p.m., and a champagne toast at midnight. After midnight, the TAO ticket stub can be used for free admission to the LAVO Nightclub in The Palazzo, call 702-414-1000.
The Comedy Stop at the Sahara has lined up Bob Kubota, Anton Shuford and Jackson Perdue, Nov. 23-29. In 1996, Kubota, who is also a magician, joined the United Service Organization (USO) and now tours regularly with the "Comics On Duty" providing comic relief to American military troops overseas. U.S. Navy veteran Shuford started his comedy career in October 2002.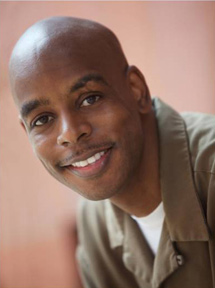 The 2010 Hooters calendar featuring more than 190 Hooters Girls from around the world is now available for purchase at Hooters. These calendars, which debuted in 1986, can even be purchased for our service men and women overseas through Operation: Calendar Drop, which encourages the purchaser to attach a personal note to one of our troop and Hooters takes care of the delivery. The calendar retails for $20 plus tax and is distributed to an estimated half-million people worldwide.
Society Café Encore was recently named one of "Esquire" magazine's "Best New Restaurants in America" in the November 2009 issue.
The 390-room boutique M Resort Spa Casino, the newest resort to open in Las Vegas, is the recipient of the prestigious 2010 Forbes Travel Guide Four Star Award. Open just eight months, the $1 billion M Resort successfully opened on time and under budget on March 1, 2009.
Joe Cada, a 21-year-old poker player from Michigan, became the youngest person to ever win the 2009 World Series of Poker.
From Nov. 26 – Dec.25, the Fremont Street Experience downtown is featuring free nightly holiday shows with songs of the season, entertainment and special effects. The annual tree lighting celebration will be held on Wednesday, Dec. 9, followed by the Menorah Ceremony on Friday, Dec. 11.
Pole Position Raceway, which was started in Corona, Calif., in September 2005, is expecting to open its second Las Vegas location in December 2009. The new 47,000-square-foot Summerlin track will be located on Tenaya between Lake Mead and Cheyenne. The facility will feature the same race karts, amenities and track size as the first Las Vegas location that's across from the Palms at 4175 S. Arville.
Lola's, a true Louisiana Cajun-style restaurant, is now open at the Holsum Design Center (formerly Holsum Lofts) at 241 W. Charleston Ste. 101 and named after its owner and proprietor Lola Elizabeth "Beth" Pokorny. She was born into a family of New Orleans cooks, chefs and restaurant owners and raised in Louisiana until she relocated to Las Vegas in 1991. Lola's opens daily at 11 a.m.
The USA Sevens Rugby tournament, which was held in San Diego last year, will move to Las Vegas for a multi-year commitment beginning with its first tournament Feb. 13 and 14, 2010, at Sam Boyd Stadium. The annual tournament is the fourth stop on the International Rugby Board World Series.
The cast of "Marriage Can Be Murder" at Fitzgeralds downtown is now performing private shows for office and holiday parties. In addition to tailoring the show to the audience, more changes can be expected to the regular show as well for the holiday season such as special guest appearances by an elf or two and maybe some reindeer.
DOUBLE DOWN SALOON CELEBRATES 17 YEARS
The infamous Double Down Saloon will commemorate 17 years of hosting Sin City parties by presenting a weekend of free entertainment Thursday, Nov. 26 – Sunday, Nov. 29. The 10 p.m. shows will feature: The NINES on Nov. 26; a variety of punk and rock n' roll bands, including The Rocketz, Shaun Kama & The Kings of the Wild Frontier, Sean Wheeler & Zander Schloss Duo, Shotguns & Gasoline and The Resistors on Nov. 27; and The Chop Tops, Shaun Kama & The Kinds of the Wild Frontier, Sean Wheeler & Zander Schloss Duo, The Robbie Davis Band and The Ryan Bradley Affair ON Nov. 28. On Sunday, Nov. 29 at midnight, Uberschall featuring musicians from the Blue Man Group will perform.
The original Double Down Saloon in Las Vegas at 4640 Paradise Road is renowned for playing punk, garage, lo-fi, rock and broken blues. It is also home to the fabled concoction known as Ass Juice, its Bacon Martinis and Double Down Lager. A second location Double Down New York opened in 2005.
JIMMIE JJ WALKER HEADLINES RIVIERA COMEDY CLUB
Jimmie JJ Walker will headline the Riviera Comedy Club, Nov. 23-29 at 8:30 and 10 p.m., with fellow comedians Stanley Ullman and Matt Morales. Walker made his stand-up debut as an opening act on New Year's Eve in 1967 for "The Last Poets," a militant poetry group, and was such a hit that he stayed with the group for a year and a half building and polishing his jive-styled act. In 1974, Walker was cast as J.J. Evans in the urban-styled sitcom "Good Times." Today, Jimmie's main focus has remained the stand-up circuit, touring an average of 25-30 weeks a year. The rubbery-faced, tunnel-mouthed comic continues to pop up occasionally on the late night talk show forum. In his spare time he writes scripts for television and films.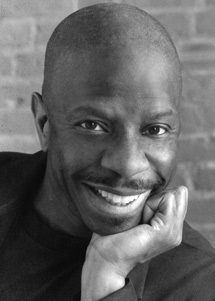 Column Continues Below Advertisement
CONTINUE ON TO...:
>THIS WEEK'S LAUGHLIN NEWS
>LAST WEEK'S LAS VEGAS NEWS
>VEGAS VIEW FULL NEWS ARCHIVES
>Return to "Heard Around Town"
>Return to Las Vegas Leisure Guide