NEW DATES AND PRICES FOR GARTH BROOKS AT WYNN
Garth Brooks, who has performed to sold-out crowds and rave reviews at the Encore Theater at Wynn since December 2009, has released his next series of concert dates: Dec. 3-5; Jan. 21-23; Feb. 11-13; and Feb. 25-27. The one big difference will be a new $100 higher ticket price…$225, call 877-65-GARTH.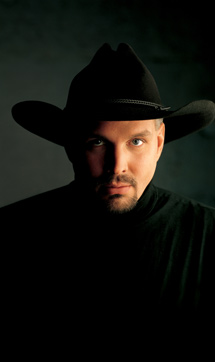 Column Continues Below Advertisement
"LIVE! WITH REGIS AND KELLY" BROADCASTS FROM WYNN
Regis Philbin and Kelly Ripa will bring "LIVE! with Regis and Kelly" to the Encore Theater at Wynn, Nov. 29 - Dec. 2, and do four shows. Among the star-studded lineup are Rod Stewart, Jimmy Kimmel, Selena Gomez, Howie Mandel, young singer Nicki Minaj, and "Community" star Joel McHale. In addition, David Copperfield will perform an illusion, ventriloquist Terry Fator will demonstrate his uncanny ability, and the cast of "SINATRA Dance With Me" will preview a number from their limited run at Wynn.
On one day, Ripa will join the cast of Cirque du Soleil's "KÀ," and Philbin will look back at "Classic Vegas."

RIO PRESENTS 'KUNGFU REVELATIONS 9 SCROLLs'
"Kungfu Revelations 9 Scrolls," a performance recognized as Kungfu's ultimate artistic achievement, will have a limited engagement at the Rio, Dec. 10-21. Tickets range from $60.50 to $93.50, call 702-777-7776.
Presented by skillful martial arts practitioners from China's Poly Kungfu Star Performing Group, the show features a combination of martial arts and dance. The production's nine acts are derived from nine scrolls of poetry that unravel one by one before the audience: purity, sutra, diligence, spirit, listening, shape, serenity, devotion and paradise. The performance celebrates the nine virtues of cleanliness, diligence, discipline, stability, respect for the realm, wisdom, tolerance, flexibility and self-esteem, which are all expected of any self-respecting practitioner.
NEWS AFTERNOON MAGIC SHOW OPENS AT CLARION
Accomplished magician and entertainer Aaron Radatz will begin a new afternoon illusion and magic show on Nov. 26 at Clarion. He'll perform at 2:30 p.m., Thursday through Monday.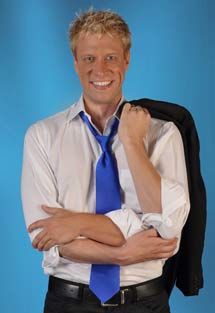 To date, Radatz has toured 45 U.S. states, 37 countries and six continents and was chosen to represent the United States at the "World Magic Seminar." Tickets are $19.95 for adults and $9.95, call 800-595-4849.

NATIONAL FINALS RODEO NEWS

GOLDEN NUGGET HAS STELLAR COUNTRY LINEUP
The Golden Nugget downtown has lined up major country stars during the National Finals Rodeo starting with Clay Walker on Dec. 3 and 4. Ronnie Milsap will follow on Dec. 6, then John Michael Montgomery on Dec. 7 and 8, with Clint Black at the end of NFR, Dec. 9 and 10. Tickets start at $39.

COUNTRY SINGER JOSH GRACIN VISITS MONTE CARLO
Country superstar and "American Idol"alum Josh Gracin, who finished fourth on Season 2, will perform at The Pub at Monte Carlo on Saturday, Dec. 4 at 10 p.m.Tickets are $25.
Gracin released his self-titled debut album in 2004, and his second single, "Nothin' to Lose," reached No. 1 on country radio stations.The Michigan native is currently completing his third studio album, "Redemption" due out in early 2011 and has been co-headlining the "Country White Boys Tour" with fellow country singer Mark Wills.

COUNTRY TRAVIS TRITT PERFORMS AT EASTSIDE CANNERY
During the National Final Rodeo, the Eastside Cannery will present country music star Travis Tritt in the Casablanca Event Center on Friday, Dec. 3 at 10 p.m. Tickets are in three levels: Gold $69.95; Prime $59.95; and Reserved $49.95, call 702-856-5470.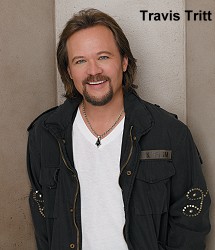 Tritt signed with Warner Bros. Records in 1989 and released seven albums on that label. He had seven platinum albums, five No. 1 hit singles on the Hot Country Songs chart, received two Grammy Award nominations, and is a four-time winner of the Country Music Association.
After collaborating with soul musician Sam Moore in 2006, Tritt came across American Idol judge Randy Jackson with the result being a collaboration producing the 2007 album "The Storm" that shows Tritt's soul side.

'NASHVILLE STAR' JASON MEADOWS AT THE PALMS
Former "Nashville Star" contestantJason Meadows will perform a series of free shows in The Lounge at the Palms during the National Finals Rodeo, Dec. 8-11, starting at 10 p.m. the first two nights and midnight the last two. Meadows' recent album is "100 Percent Cowboy." He moved to Nashville when fellow Oklahoman, Reba McEntire, gave him the thumbs up. Eventually, he auditioned and appeared on the third season of "Nashville Star."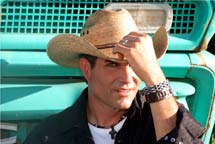 STRATOSPHERE HOLDS 'DEAD RINGER' CONTEST
The Stratosphere, an official sponsor of National Finals Rodeo 2010, will hold a contest for the best Famous Cowboy, Cowgirl and NASCAR Driver lookalikes on Thursday, Dec. 2 in the Images Lounge at 10 p.m. Winners will be awarded $100 in Free Slot Play in the following categories: Best TV/Movie Cowboy, Best TV/Movie Cowgirl, Best Cowboy Entertainer, Best Cowgirl Entertainer and Best NASCAR® Driver. Desert Outlaws will perform live and the themed drink special will be Gold Buckle Bottomless Margaritas featuring Sauza Gold Tequila from 10 p.m. to 1 a.m. for $25. In addition, the No. 1 Dale Earnhardt Hall of Fame Camaro will be on display from Dec. 4 until the 2nd Annual Poker Tournament in March 2011.
CABO WABO ROCKS THE STRIP FOR NFR, DEC. 2 – 11
Miracle Mile Shops at Planet Hollywood, will celebrate the National Finals Rodeo, Dec. 2 - 11, with country music, Mexican food, and drink specials. Rodeo fans will enjoy two-for-one drinks all week long with their NFR ticket stub.
TOMMY BAHAMA's DEBUTS NOTABLE RUM COLLECTION
Tommy Bahama's Restaurant & Bar at Town Square is debuting a new collection this month featuring more than 150 rums from around the world.To acquire Las Vegas' largest rum collection, the Tommy Bahama team scoured the globe for famed to obscure rums.New specialty rum cocktails include: Pyrat's Sin; The Premium Painkiller; Authentic Royal Navy Grog; The Seersucker and The French Connection. Chef Shane Quinlan is creating a special rum-pairing menu taking advantage of the vast new collection. The full list of rums can be found at www.tommybahama.com.
SAM's TOWN TRANSFORMS INTO WINTER WONDERLAND
The Western pioneer-themed Mystic Falls Park inside Sam's Town will again be transformed into a winter wonderland with a 30-foot Christmas tree, garland streams, snow covered lampposts and more than 50 lighted trees from Nov. 24 through Jan. 2.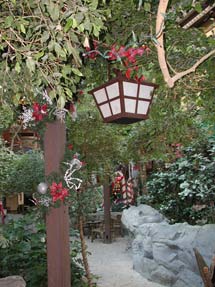 The free 15-minute winter show with holiday music will take place at 6, 8 and 10 p.m. nightly. As the show begins, three new polar bear scenes and a river scene with two fishing polar bears will come to life in snowy surroundings.
In addition, Sam's Town has partnered with Nellis Air Force Base for the Cell Phones for Soldiers program. Each phone donated to the program at the B Connected Club equates to an hour of talk time for soldiers abroad. TOP OF NEXT COLUMN
NEW ARTWORK UNVEILED AT LOU RUVO CENTER
On Nov. 20, famed contemporary artist James Rosenquist, who is represented in museum collections internationally, had an original piece of artwork unveiled that he crafted specifically for the Cleveland Clinic Lou Ruvo Center for Brain Health located downtown.
Commissioned by Las Vegas casino mogul Steve Wynn, the massive oil-on-canvas painting is titled, "Cervello Spazio Cosmico," which means "brain space" in Italian. The piece will hang in the Keep Memory Alive Event Center and be a part of the Cleveland Clinic's extensive art collection of more than 4,000 pieces.
MICHAEL BLACK BRINGS REGGAE TO DOWNTOWN
Beginning Nov. 26, international Reggae sensation Michael Black and the Jah Guide Band will perform in the Embassy Theater at the Las Vegas Rocks Café at 10:30 p.m. every Friday night. Tickets are $39.95, call 702-227-5872.
Black, who began singing at age 10, is recognized as one of the top Rastamon roots Reggae singers. He has headlined some of the biggest festivals throughout Europe including Woodstock 2002 in Poland for 100,000 concert goers and Song of Songs 2008 in Germany for 50,000 attendees.
Black wrote, arranged and sang "Sailor Manâ," recorded on the Jamburu label in Jamaica. In 1973, he became the lead singer for the Solid Foundation Band and traveled with the band throughout Jamaica, the Caribbean, Canada and London until 1977.
JEFF BRINKMAN TO PERFORM AT THE SILVERTON

Singer newcomer Jeff Brinkman will bring his melodic and soulful style to the Silverton on Friday, Nov. 26, at 8 p.m. By age 14, Brinkman was beginning to write his own songs and create his style. After leaving is hometown in Iowa, Brinkman landed in Colorado where his music career took off. His debut album "To the Bones" was released earlier this year. Tickets are $10.
Upcoming Silverton acts are: Dec. 3 – Laura Bell Bundy; Dec. 8 – Austin Law; Dec. 10 – Half Pint Brawlers; and Jan. 14 - 15 – Keith Sweat.

QUICK CLIPS

Kelly Clinton's broken foot has healed and she's now playing Sister Amnesia in "Nunsense" in the Shimmer Cabaret at the Las Vegas Hilton.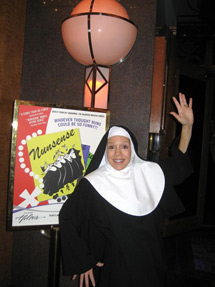 The 12th annual gingerbread village at the Four Seasons will feature 20 gingerbread "real estate" properties and a life-sized, working carousel and be on display from Nov. 26 – Dec. 25. Each piece of real estate in the village can be purchased or sponsored by an individual or company with proceeds benefiting Nevada Cancer Institute.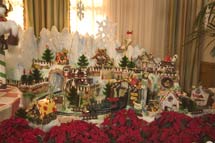 Known as the "King of Waltz," Dutch violinist, conductor and showman, André Rieu, who has sold more than 30 million albums worldwide, will return to the Orleans Arena with his "Celebration of Music Tour," on Tuesday, Nov. 30. Rieu holds the No. 8 position in Pollstar's top 10 list of worldwide touring acts.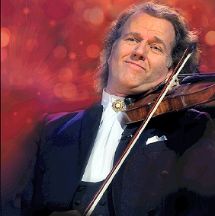 Best known for his single "God Bless the USA," Lee Greenwood will be performing traditional Christmas songs in "Lee Greenwood's Tennessee Christmas" at The Orleans Showroom on Dec. 5.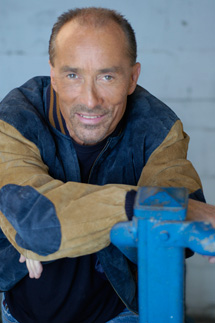 One-time teenage idol Frankie Avalon will bring his boyish charm and the songs that defined a generation to the Suncoast Showroom, Nov. 26, 27 and 28. Avalon has some 30 motion picture credits including the highly successful 1960s "Beach Party" film series. His 1995 induction into the Rock and Roll Hall of Fame was the supreme acknowledgement by his peers for his music.

"The King of Crunk," Lil Jon will begin an exclusive ongoing monthly DJ residency at Surrender Nightclub at Encore on Nov. 24.

"Circus Vargas," which is a traditional American circus without animals under a Big Top tent, will have a limited run with aerialists, acrobats and comedy at the RIO, Nov. 25-29. Tickets range from $20 to $70, call 888-746-7784.

The Miracle Mile Shops at Planet Hollywood will turn its fountain red for the entire month of December in support of Las Vegas based HIV/AIDS charity Golden Rainbow beginning on World AIDS Day, Dec.1.

The Bellagio has been awarded the prestigious AAA Five Diamond Award for the 10th consecutive year, becoming the first Las Vegas resort in Las Vegas to reach this milestone. The Bellagio also continues to be the only resort in the United States to be home to two AAA Five Diamond restaurants, Picasso and Le Cirque.

The 20th annual Holiday Craft Fair featuring handmade objects such as ceramics, knitted and crocheted items, artwork, quilts, holiday decorations, woodworking, and much more for sale will be held on Friday, Dec. 3, from 10 a.m. to 2 p.m. at the Las Vegas Senior Center, 451 E. Bonanza Road; call 702-229-6454, and at Mirabelli Community Center, 6200 Hargrove Ave., on Dec. 4, from 9 a.m. to 2 p.m.; call 702-229-6359.
CASA FUENTE LAUNCHES DESTINATION D.R. GIVEAWAY
Casa Fuente inside The Forum Shops at Caesars is giving cigar lovers the opportunity to win an all-expenses paid trip to the Arturo Fuente Cigar Factory in Santiago, Dominican Republic. Two Destination D.R. winners will enjoy a two-night stay in Santiago, Dominican Republic, have a personal cigar tour visiting the Arturo Fuente Cigar Factory, and visit the Cigar Family Charitable Foundation Community School and Complex. Customers who visit Casa Fuente and purchase an Arturo Fuente brand cigar now through Jan. 24 will be entered into the Destination D.R. giveaway with the winners being drawn on Jan. 25. Other prizes will include a Casa Fuente gift collection, a box of Fuente Fuente Opus X cigars and a box of Casa Fuente cigars.

HENDERSON HOLDS ANNUAL OFF-ROAD RACE

Henderson will host the TransWest Ford Henderson "250" off-road race, produced and sanctioned by Best in the Desert Racing Association, on Saturday, Dec. 4. Races begin at 6:15 a.m., 9 a.m. and 1 p.m., just 35 minutes south of Henderson. Spectator admission is complimentary and the final season race will be televised on FOX Sports, on Jan. 6, 2011. Race festivities will begin on Thursday, Dec. 2 with a welcome party at the Fiesta Henderson, and an Off-Road Expo on Friday, Dec. 3 in the Water Street District from 10 a.m.-6 p.m.

CITYCENTER RECEIVES GREEN SUSTAINABILITY AWARDS

MGM Resorts International, a global leader in bringing sustainability to the hospitality industry, is the "Travel + Leisure" recipient of its 2010 Global Vision Award for the contributions CityCenter is making to improve the world through travel.CityCenter garnered six LEED Gold Certifications, and at 18 million square feet, is the largest environmentally sustainable, mixed-use construction development in the world.

In addition, "Newsweek" named MGM Resorts International to its annual Green Rankings list as the highest-rated company in the gaming and casino space.In July of this year, the Green Key Global Eco-Rating Program recognized 12 MGM Resorts properties for their exceptional efforts in "greening" their business operations.This includes ARIA, Vdara and Mandalay Bay, which are three of only four properties in the United States to have received 5 Keys, the highest honor of the Eco-Rating Program.
Column Continues Below Advertisement




CONTINUE ON TO...:
>THIS WEEK'S LAUGHLIN NEWS
>LAST WEEK'S LAS VEGAS NEWS
>VEGAS VIEWS FULL NEWS ARCHIVES
>Return to "Heard Around Town"
>Return to Las Vegas Leisure Guide