STUDIO 54 WILL CLOSE JAN. 8, 2012

The MGM Grand's iconic nightclub Studio 54 will close its doors on Sunday, Jan. 8, 2012, after a remarkable 14 year run. The legendary club will host one final unforgettable bash Saturday, Jan. 7, to toast Vegas' longest-running nightlife venue. Details on a new nightlife venue will be announced at a later date. This nightlife transformation is part of a 360-degree property renovation for MGM Grand.

KELLY CLARKSON TO APPEAR @ PALMS

Kelly Clarkson's "Stronger Tour 2012" with special guest Matt Nathanson will stop in Las Vegas at the Pearl at the Palms on Thursday, April 5, at 8 p.m. Her tour is in support of her fifth studio album, "Stronger," which was released on Oct. 24 and debuted at No. 2 on the Billboard Top 200 and No. 2 on the Digital Albums Chart. Tickets range from $69 to $154, call 702-944-3200.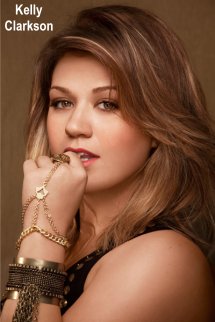 'CONFESSIONS OF A ROCK STAR' OPENED AT RIVIERA
Pat DiNizio, who gained fame as lead singer of The Smithereens, launched his latest project, an in-depth look into his journey from garbage man to platinum selling artist, entitled "Confessions of a Rock Star" at the Riviera in the Crazy Girls Showroom. The production is a hybrid of a one-man show, rock concert and multimedia event which happens nightly except Tuesday.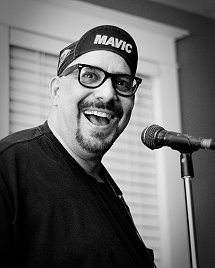 Video screens showcase rare film footage and photos accompany the musical journey of DiNizio's 32-year career from small town life in New Jersey to rock and roll stardom. Tickets are $29.95.
Column Continues Below Advertisement
KAFRI DE MEXICO OPENS AT MIRACLE MILE SHOPS
Gold, silver, diamond and semiprecious stone jeweler Kafri De Mexico has opened its first Las Vegas location at the Miracle Mile Shops at Planet Hollywood. The store is dedicated to providing unique pieces from the best designers worldwide. Kafri De Mexico's signature name originated in Jalisco, Mexico, in 1996 before expanding into California in 1999.
DEADMAU5 FORMS PARTNERSHIP WITH WYNN
After reaching worldwide fame, electronic music phenomenon deadmau5 is uniting with XS Nightclub and Encore Beach Club for an exclusive partnership in 2012. The launch in the New Year with be a debut at XS on Monday, Jan. 2, 2012. For advanced tickets, visit Wantickets.com.
KRIS KRISTOFFERSON PERFORMS AT THE ORLEANS
Actor, musician and songwriter Kris Kristofferson will headline at The Orleans Showroom, Nov. 25 and 26 at 8 p.m. Signed to his first record deal in 1967, Kristofferson has released 30 singles and more than a dozen albums, and won Grammy® awards in 1971, '73 and '75. Tickets start from $32.95, call 702-365-7075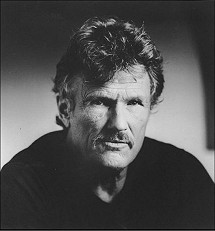 In 1971, Kristofferson made the transition to cinema, starring in "The Last Movie." Five years later, he won a Golden Globe® for Best Actor for his role in "A Star is Born," in which he co-starred with Barbra Streisand, and he recently appeared in "Dolphin Tale."
RECYCLED PERCUSSION HELPS FUNDRAISING EFFORTS
Tropicana headliners Recycled Percussion are looking to break the record for the longest show performed by a band in U.S. history and donate to charity when the Hard Rock Cafe on the Strip hosts a 24-hour show starting Tuesday, Nov. 22 at 10 p.m. and going through Wednesday, Nov. 23 at 10 p.m. The concert will kick start Lotus Broadcasting's Holiday Toy Drive, with proceeds and toys benefitting Toys for Tots. People are asked to bring a $10 donation or a new, unopened toy to enter. The junk rockers will be joined by fellow Strip entertainers. Recycled Percussion was founded in 1994 at a New Hampshire high school talent show."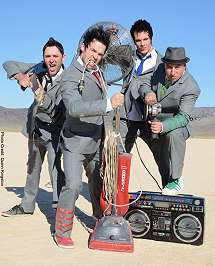 "BE KIND... Rock Your Heart Out" will be a fundraising concert event headlined by Recycled Percussion on Sunday, Dec. 11 at the Hard Rock Café to benefit the Josh Stevens Foundation. Doors will open at 6 p.m. and opening acts will include Henderson, Nev., singer-songwriter Shelbie Stevens (Josh Stevens' older sister). Recycled Percussion will perform at 8 p.m. Tickets are $15 at www.ticketweb.com and will include an all-day pass and rental package (worth $45) at Combat Zone Paintball.
INSOMNIAC's ELECTRIC DAISY CARNIVAL RETURNS 2012
Recognized as North America's largest electronic music festival, Electric Daisy Carnival (EDC) will return to the Las Vegas Motor Speedway June 8-10, 2012, as a Las Vegas Signature Event. The three-day EDC held at the
Las Vegas Motor Speedway in June 2011 pumped more than $136 million into the Clark County economy.
Early bird tickets for the 16th Annual Electric Daisy Carnival sold out in less than 36 hours. The second allotment will be released on Jan. 3, 2012, visit www.electricdaisycarnival.com or www.insomniac.com.
INAUGURAL 'SUITE HOLIDAYs' EVENT SET IN DECEMBER
Six major resort casinos on the Las Vegas Strip including Aria, Bellagio, Caesars Palace, The Cosmopolitan, Mirage and The Venetian will open their doors to some never before seen ultra exclusive suites for the first "Suite Holidays" event on Saturday, Dec. 17 from 3-10 p.m. For $125 guests will have access to the suites, hors d'oeuvres and wine at each location, and shuttle service. Raffle tickets will also be sold.
There will be a VIP preview event on Friday, Dec. 16 from 6-9 p.m. in one of the Cosmopolitan's premiere suites and will include a silent auction. The upgraded VIP package is priced at $250.
Proceeds will benefit the local chapter of Junior Achievement of Southern Nevada; call 702-214-0500 or visit www.jalasvegas.org.
HOLIDAY HAPPENINGS
Santa will be making a special trip to The Shark Reef Aquarium at Mandalay Bay from 10 a.m. to 4 p.m., Dec. 21 through 24. Each child 12 and under with paid admission will receive a candy cane and photograph with Santa.
The Bellagio's Conservatory & Botanical Gardens Winter Wonderland attraction will run Dec. 2 through Jan. 3, 2012. The free display's centerpiece will be a majestic 42-foot-tall Shasta Fir with twinkling lights and traditional holiday decorations, along with holiday revelers surrounded by over-sized jingle bells, igloos and families of penguins and polar bears.
It will be "A Very Terry Christmas" with Terry Fator at The Mirage when he mixes Christmas songs into his show for the holiday season.
Legends in Concert at Harrah's will offer holiday-themed performances Nov. 25 – Dec. 25 with tribute acts Toby Keith, Elvis Presley, Carrie Underwood, Donna Summer, Michael Jackson singing holiday favorites and Whoopi Goldberg as emcee.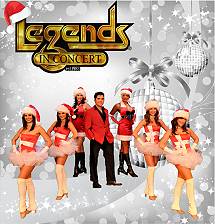 The Village Las Vegas will hold many festive events beginning with a tree lighting ceremony on Saturday, Nov. 26 at 5:30 pm. The annual event will feature strolling carolers, Santa and his elves, games, raffles and much more. The Ice Rink will run from Friday, Nov. 18, until Sunday, Jan. 29, 2012. Ice Skating is $15 per adult & $12 per child.
TOP OF NEXT COLUMN
UPCOMING NEW YEAR's EVE EVENTS
Guns N' Roses at The Joint at Hard Rock
Legendary rockers Guns N' Roses are doing their first U.S. tour in five years and the final show will be one big party on Dec. 31 at The Joint at the Hard Rock. The band will perform a two-and-a-half hour show with all their hits. Axl Rose started Guns N' Roses over 25 years ago. The band's most recent release, "Chinese Democracy" debuted at No. 1 on the charts in 13 countries. Tickets start at $95.
Vanessa Williams Performs at Riviera
Vanessa Williams will headline at the Riviera's Royale Pavilion at 9:30 p.m. on Dec. 31. Tickets are $82.50, $110 and VIP $170.50, which includes unlimited drinks, call 702-794-9433.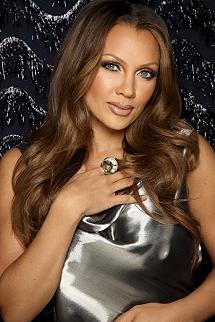 Bacio Bash at Tropicana
Executive Chef Carla Pellegrino will host a New Year's Eve Bacio Bash at her restaurant Bacio inside the Tropicana on Dec. 31 commencing at 7:30 p.m. The evening will include champagne, surprise DJs, party favors, a special four-course prix fixe menu and private viewing of the fireworks. Cost is $120, call 702-739-3561 or visit www.troplv.com.
Stratosphere
At the Stratosphere, parties at the top will include: early and late dinner seatings in the 360 degree rotating Top of the World restaurant; a party in the Level 107 Lounge featuring the live music of Treasure; a party with DJ Mac and go-go dancers on Level 108; and a VIP party with a seafood extravaganza on Level 104 with complete access to the Level 108 party. Parties start at $129. For information, visit www.StratosphereNewYears.com.

At the bottom of the resort, there will be a party on the casino floor, with live music by Bihlman Bros and Nitro in Images Lounge and video DJs at C Bar.
In the Theater, Frankie Moreno and his 10-piece band will stage a special New Year's Eve concert through the midnight countdown and beyond. Tickets are $99.
Party Time at Sammy Hagar's Cabo Wabo Cantina
Cabo Wabo Cantina in the Miracle Mile Shops at Planet Hollywood will host a New Year's Eve party and offer panoramic views of the fireworks. The Mexican restaurant will offer a three-course dinner menu and midnight champagne toast on the patio for $100. There's also a Cabo Wabo upstairs open bar package available from 9 p.m. to midnight for $100; an indoor all-you-can-eat buffet for $75; or the upstairs open bar and buffet for $150; call 702-385-2226 or visit www.cabowabocantina.com.
BONNIE AND CLYDE BULLET-RIDDLED CAR DISPLAYED AT PRIMM
The bullet-riddled car driven by the infamous crime duo, Bonnie Parker and Clyde Barrow, has returned to Primm Valley Casino Resorts after being in Reno. The V8 Ford as well as other memorabilia like Clyde's shredded shirt is on display at Whiskey Pete's. In 1934, Bonnie and Clyde led police on a deadly pursuit following a two-year crime spree. The partners were killed on May 23, 1934, when Louisiana law officers pierced the car with more than 100 bullets.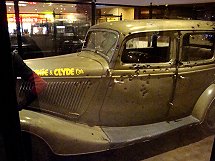 QUICK CLIPS
After touring the West Coast, Gregory Popovich's "Comedy Pet Theater" is back at the V Theater inside Miracle Mile Shops at Planet Hollywood for the rest of 2011 beginning Nov. 21. The show features an amazing cast of housecats, dogs, parrots… even geese and mice. Popovich has rescued the animals from shelters all over the country and transformed them into stars. Popovich released his first book "You CAN Train Your Cat" in late 2009 and has been featured on "The Tonight Show," "David Letterman" and in "USA Today," to name a few. The show runs 4 p.m. daily through 2012.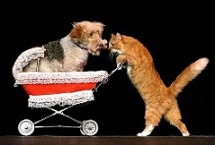 Caesars Palace will open its Octavius Tower on Jan. 2, 2012. The 668-room hotel tower will offer an exclusive entrance and separate hotel lobby.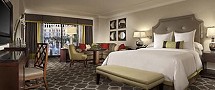 Wet 'n Wild water park on the Strip closed in 2004 and left a void. Now a 25-acre, $18 million water park is under construction in southwest Las Vegas. Splash Canyon Waterpark will open by Memorial Day 2012.
During the National Finals Rodeo (NFR), the ladies of "FANTASY" at the Luxor will hold a special 2012 Ultimate FANTASY calendar signing in The Rotunda at the Excalibur Hotel and Casino on Saturday, Dec. 3 and Tuesday, Dec.6, from 2 to 4 p.m. each day.
Valentino Las Vegas at the Venetian will hold a night of white truffles and wine featuring the wines of Beni di Batasiolo and the cuisine of James Beard Award-winning Chef Luciano Pellegrini on Friday, Dec. 9 at 7 p.m. This is the final evening of a three-night white truffle extravaganza hosted by renowned restaurateur Piero Selvaggio and Chef Pellegrini. Dinner is $275; reservations are required.
Madame Tussauds Las Vegas encourages Bradley Cooper fans to bring a copy of "People Magazine," which names him "2011's Sexiest Man Alive," to the Madame Tussauds box office between now and Dec. 4 to receive 30 percent off a regularly priced general admission ticket. The attraction unveiled a wax figure of Cooper in July of 2011.
The 300th Sephora store has opened at The Forum Shops at Caesars with more than 13,000 products from more than 200 brands and encompasses 8,925 square feet.
Football Hall of Fame quarterback Joe Montana will visit the Memorabilia International inside Miracle Mile Shops at Planet Hollywood for an autograph signing from noon to 2 p.m. on Saturday, Dec. 3. Attendance requires a photo, helmet, football, or jersey be purchased, call 702-476-6151.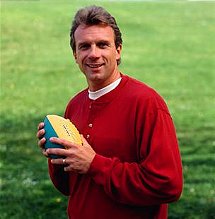 Southern Cuisine Sunday will return to Sonrisa Grill at The Village Lake Las Vegas on Nov. 27 from 2 p.m. until closing. Delano "Chef JD" Jackson, a decorated Air Force retired veteran with more than 30 years of cooking experience, and Chanthy Walsh, Sonrisa Grill's owner, have teamed up to showcase hundreds of years of handed down cooking skills.
The Siegel Group's four boutique Las Vegas hotel properties Rumor, Artisan, The Resort at Mount Charleston and Gold Spike, maintain a dog-friendly policy and they are welcome over the holidays.
The Miracle Mile Shops at Planet Hollywood will turn its fountain red for the month of December (AIDS Awareness Month) and donate all money to Golden Rainbow
RESORTS GET RECOGNITION
"Forbes Travel Guide," formerly "Mobil Travel Guide," once again bestowed its highest accolade, Forbes Five-Stars, on four-time recipient SKYLOFTS at MGM Grand and five-time winner Joël Robuchon at MGM Grand. Only 57 hotels and 25 restaurants received the Forbes Five-Star Award for 2012.
Other Las Vegas Five-Star Hotels include Mandarin Oriental, and Tower Suites at Wynn and also Encore. The second Five-Star Restaurant was Twist by Pierre Gagnaire.
Vdara Hotel & Spa is one of only 177 hotels to receive the 2012 Four-Star Award by Forbes Travel Guide. The all-suite, non-gaming hotel made its debut in December 2009, and the designation marks the hotel's first Forbes rating.
For the third consecutive year, the M Resort Spa Casino was honored with a Forbes Four-Star Award by Forbes Travel Guide, and the resort's spa, Spa Mio also received Four Star recognition for the second year in a year.
Las Vegas' Five-Star Spas include The Spas at Encore, Four Season, Mandarin Oriental, and Wynn.
For the sixth consecutive year (dating back to 2005 when the category was first introduced), The Colosseum at Caesars Palace has been named Top Venue Under 5,000 seats at the recent 2011 Billboard Touring Awards. The award was based on global box office numbers reported to Billboard Boxscore from Oct. 1, 2010, through Sept. 30, 2011. Remaining acts this year include: Sting Nov. 25; Janet Jackson Nov. 26; Jeff Dunham Dec. 2-3; Jerry Seinfeld Dec. 26-27; Celine Dion Dec. 28-Jan. 22.
Column Continues Below Advertisement
CONTINUE ON TO...:
>THIS WEEK'S LAUGHLIN NEWS
>LAST WEEK'S LAS VEGAS NEWS
>VEGAS VIEWS FULL NEWS ARCHIVES
>Return to "Heard Around Town"
>Return to Las Vegas Leisure Guide