CHARO PAYS A VISIT TO THE RIVERSIDE!

Only a few people in show business are recognized by just one name and Charo is one of them. She will be appearing at the Riverside in Don's Celebrity Theatre with her show "Charo's Hot Flamenco Nights," Nov. 20-25 at 7 p.m. Tickets are $36.

Charo is also recognizable for her witty humor, loveable accent and mastery of the flamenco guitar. Her trademark expression Cuchi-Cuchi has endeared her to the world. Since the 70s, Charo, the musician, singer, comedienne, stage and screen performer, has been an integral proponent of contemporary Latin music. Charo has appeared in countless hit television shows, including more than 45 times on "The Tonight Show with Johnny Carson" and on "The Love Boat" more than any other star.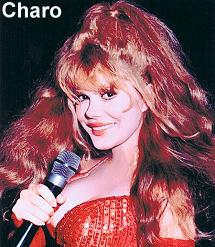 'JOY OF CHRISTMAS' IS SEASONAL SHOW AT THE RIVERSIDE
The "Joy of Christmas" will play in Don's Celebrity Theatre at the Riverside Resort, Nov. 27- Dec. 2 at 7 p.m. The show is a journey through the songbook of Christmas from Broadway to Swing to Gospel to Country to the traditional songs that left their mark on the holidays. Through songs and carols, the sights and sounds of the holiday season will be heard and experienced. Tickets are $30.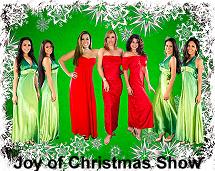 BILL COSBY ENTERTAINS AT THE EDGEWATER
America's beloved comedian Bill Cosby who has captivated generations of fans with his comedy routines, iconic albums and bestselling books such as "Fatherhood" will headline at the Edgewater's E Center on Saturday, Nov. 24 at 8 p.m. His comedy transcends age, gender and cultural barriers. Cosby has received the Kennedy Center Honors, the Presidential Medal of Freedom, which is America's highest civilian honor, the Mark Twain Prize for American Humor and the Marian Anderson Award. Tickets range from $25 to $80.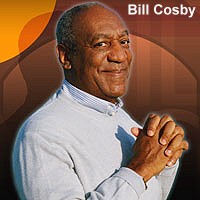 COMEDIANS PERFORM WEEKLY AT THE EDGEWATER
Two stand-up comedians perform every Friday through Sunday at 7 p.m. in the Inferno Nightclub/Edgewater Showroom. At the door or the Edgewater Casino Cage, tickets are $10.
Future comedians include: Nov 23-Sam Fedele and Jeremy Wieand; Nov 24-25-Marc Patrick and Patrick Keane; Nov 30-Kathleen Dunbar and PJ McGuire; Dec 1-2-Harry Basil and Gary Caouette; Dec 7-9-Manny Maldanado and Cliff Yates; Dec 14-16-Vargus Mason and Michael J. Nelson; Dec. 21-23-Chris Curtis and Jeremy Greenberg; and Dec 28-30-Huck Flyn and Lucas Dick.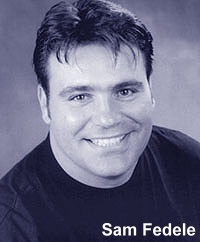 Sam Fedele developed his style of comedy growing up on the mean streets of New Jersey and was voted high school class clown. Later, he spent six years honing his skills in the United States Marine Corps. After being honorably discharged, Fedele spent nine years owning and operating one of the most successful blueprint companies in Southern California. Fedele's comedy has been seen on NBC, Comedy Central, the PAX Network and CBC Television in Canada.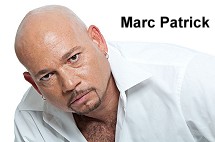 Marc Patrick, who retired from the Air Force after 24 years of service, began his comedy career in December 1996 while serving in the U.S. Air Force as a recruiter in San Diego, Calif. In 1999, he entered the Bay Area Black Comedy Competition and landed a spot on BET Comic View. Over the past decade, Patrick has performed with Robin Williams, Jim Gaffigan, Pablo Francisco, Kathleen Madigan, Kevin James, Steve Harvey, Sheryl Underwood, Robert Schimmel and many others, and performs for the troops. He is predominately a clean self-revelatory comic whose style touches everyday life.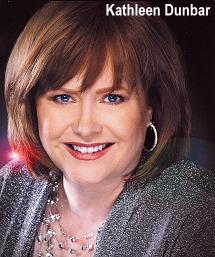 Kathleen Dunbar, now a Las Vegan and divorced mother, has developed a winning sarcastic edgy style with attitude and humor. Her observations of her life and the world around her are outrageous. Her comedy life in Las Vegas started with "Ladies of Laughter," and later moved to "Kathleen Dunbar's Divas of Comedy Show." She was the Comedy Winner in the 2003 Las Vegas Star Search competition and in 2005 the Entertainment Consumer Exchange (ECE) awarded her the Excellence in Entertainment Sunrise Award. In 2006, she won the ECE Favorite Comedy Show award.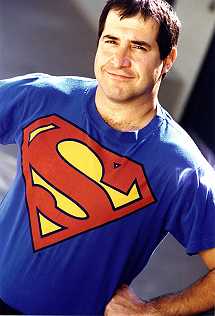 Comedian impressionist Harry Basil "lives the movies." He's a human movie trailer, taking his audience on a wild romp through current and classic movies, with a trunk of outrageous props and costumes. Basil physically and vocally takes on a variety of unforgettable movie characters, pulling unsuspecting audience members on stage to act as his costars. Basil was Rodney Dangerfield's exclusive opening act for 17 years. Basil has appeared on "Evening at The Improv," Comedy Central, Showtime, and at the Montreal Just For Laughs Comedy Festival. He has opened for Liza Minnelli, The Pointer Sisters, Beach Boys, Gloria Estefan, Chuck Berry, Julio Iglesias, and fellow Jersey Boy Frankie Valli.
TOP OF NEXT COLUMN
EDGEWATER HAS HOLIDAY SPIRIT WITH 'CIRQUE DU NOEL'
"Cirque du Noel" is a holiday family show filled with holiday music and beautiful costumes. The production features acrobats, trapeze artists, contortionists, dancers, jugglers and more costumed as elves, clowns, carolers, reindeer, and of course, jolly old Saint Nick. It's a dramatic mix of circus acts, street entertainment and Christmas costuming taking place at the Edgewater on Saturday, Dec. 1 at 8 p.m. Entertainers perform skits that run the gamut from hilarious to heartwarming and everything in between. The show was first produced in 2006 and has been performed in venues from Chicago to Mexico City. Tickets range from $25 to $65.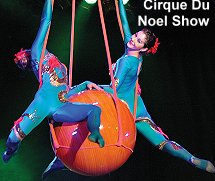 PROFESSIONAL RODEO WILL TAKE PLACE AT MOJAVE CROSSING
The Grand Canyon Professional Rodeo Association Finals is a full-blown indoor rodeo that will take place on Nov. 23 and 24 at the climate-controlled Mojave Crossing Equestrian & Events Arena located across the river from the Avi. The rodeo on Friday is at 7 p.m. Arizona time and Saturday at 1 p.m. Arizona time.
There will be Bareback Riding, Tie Down Roping, Saddle Bronc Riding, Bull Riding, Steer Wrestling, Team Roping, Barrel Racing and more. The top money makers from the 2012 tour will compete for thousands of dollars in prize money.
Tickets range from $30 for Gold Buckle seats and $20 for general admission ages 18 and up to children's prices of $15 for ages 13-17 and $10 for ages 6-12, call 866-495-0061.
There will be an Avi Country Dance on Saturday night inside the Avi Grand Ballroom starting at 10 p.m. Nevada time and featuring the Chris Heers' Band.
ST. JAMES GOSPEL CHOIR WILL PERFORM AT AQUARIUS
The harmonic gospel sounds of the holidays will be heard throughout the Aquarius on Thanksgiving weekend when the St. James Gospel Choir performs in various locations throughout the casino. The multiple performances on Nov. 23 and 24 are free to the public. The choir will perform on Friday at 5 p.m. in the Main Lobby, at 6 p.m. in front of ace | PLAY Center, at 7:30 p.m. near casino and restaurants, and at 8:45 p.m. at the south end of the table games. On Saturday, performances will take place at 5 p.m. in The Cove Bar & Lounge overlooking the Colorado River, at 6:15 p.m. near the Aquarius casino and restaurants, at 7:30 p.m. at the south end of the table games and at 8:45 p.m. in the Main Lobby.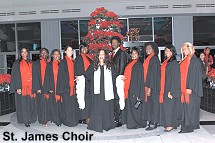 The St. James Gospel Choir has performed around the world and for presidents, U.S. Army troops, multi-national Peace Keeping Forces as well as alongside celebrities including Stevie Wonder, Yolanda Adams, Andrea Bocelli, Barbra Streisand, Garth Brooks and Michael Bublé.
TROPICIANA HOLDS 'LAUGHLIN'S GOT TALENT' SHOWCASE
The Tropicana will hold a "Laughlin's Got Talent" showcase with area singers, dancers, comedians and others competing for cash prizes: $500, $350, $150. The contest will take place on Thursday, Nov. 29 at 6 p.m. To attend the cost is $5 or four cans of nonperishable food. All proceeds will benefit the Colorado River Food Bank. For information on qualifying rounds, contact MJ Smith at 702-298-0630 or 702-298-2214.
ITEMS OF INTEREST
There will be the Annual Christmas Tree Lighting at the Avi inside the Main Entrance and Grand Ballroom on Friday, Nov. 30. There will be an introduction and countdown to light the tree in the lobby with carolers at 3:30 p.m. followed by the Mohave High School singers performing holiday songs in the Grand Ballroom from 4-4:30 p.m. The event is free to attend and there will be free cookies, hot chocolate, fruit punch, coffee, and hot apple cider.
Country rockers the Kelly Rae Band lead by vocalist Kelly Rae will perform live at Splash inside the Aquarius Casino Resort on Friday and Saturday, Nov. 23 and 24, from 7 p.m. to midnight. Admission is free and there is no drink minimum.
The 16th Annual Employee Craft Fair with all manner of gift and crafts created or provided by Golden Nugget employees will take place at the resort's Nightclub on Friday, Nov. 30 from 8 a.m. – 5 p.m. It's free to browse and proceeds will support the Adopt-A-Family holiday program.
Tom & Sharon's Dance Party will take place at The Dance Club in the Riverside on Dec. 1 and 22 from 1:30 – 4 p.m. Dances cover many styles from swing and country to ballroom and Latin. Admission is free. For more information, call 928-444-4067.
ARROWWEED LOUNGE AT THE AVI HAS CONSTANT ENTERTAINMENT
The Randy Anderson Band, a coed country troupe, will appear at the ArrowWeed Lounge at the Avi, Nov. 19-24. Based in Las Vegas, The Randy Anderson Band has worked in almost every hotel and casino in town and millions have seen Anderson on TV. Anderson's career started with the Kentucky Fried Chicken Songwriting Contest when his song "I've Got a Thing for You" took runner up out of 40,000 songs by professional and amateur songwriters. Anderson has worked with, or open shows for Kevin Sharp, Reba McEntire, Restless Heart, Waylon Jennings and more.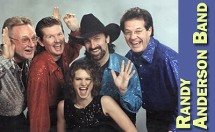 The Tommy Thompson Project will visit the AVI ArrowWeed Lounge, Nov. 27 – Dec. 1. Thompson was born and raised in New York City and moved with his family to Yonkers at age 14. The Berklee College of Music Alumni is now based out of Las Vegas, Nev. From 2000 – 2005, The Tommy Thompson Project performed six nights a week at the Paris Hotel in the Tres' Jazz and Napoleon's Jazz Clubs. Anderson has also opened for Tower of Power, Aaron Neville and The Neville Brothers, Chicago, Blood Sweat & Tears, Spyro Gyra, George Howard and Jay Leno.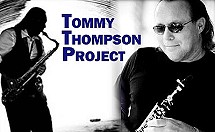 "The Sixties Sensation" will appear in the ArrowWeed Lounge Dec. 3-8 reliving the '60s with all the hits of that era.

AQUARIUS WINS TWO COMMUNITY ACHIEVEMENT AWARDS

The Aquarius' continued commitment to the Tri-State community was honored recently with two prestigious awards at the 15th Annual Community Achievement Awards. For the second year in a row, the Aquarius was presented with "Large Business of the Year," an award that honors a business that sets an example for other companies to follow. Aquarius Casino Resort Slot Shift Manager Charles Probst, Jr. was honored with the prestigious "Spirit of Arizona" Award, recognizing exceptional involvement and contributions to Bullhead City, Mohave Valley and Fort Mohave. With nearly 900 employees, the Aquarius is the largest casino resort in Laughlin.


CONTINUE ON TO...:
THIS WEEK'S >LAS VEGAS NEWS
LAST WEEK'S >LAUGHLIN NEWS
>VEGAS VIEW FULL ARCHIVES
Return to >"Heard Around Town"
Return to >Las Vegas Leisure Guide