<!A-- Left Column -->

The Aquarius, formerly the Flamingo, has celebrated its one-year anniversary after officially launching itself as the Aquarius Casino Resort on Nov. 1, 2006. The company made extensive upgrades to the property this year as well as changes to the overall theme and brand.
The Aquarius remains the largest gaming resort in Laughlin with 1,907 rooms in two, 18-story towers and a 57,000 square-foot casino. Situated on approximately 18 acres, amenities include six restaurants, 35,000 square-feet of meeting space and a 3,300-seat outdoor amphitheater.
The central component of the Aquarius is the new casino layout that includes the addition of 1,000 new state-of-the-art slot machines among the 1,250 total games available. Aquarius features marquee machines including the Wheel of Fortune Super Spin machine, which was exclusive to Aquarius Casino resort until the spring of 2007. The casino features easy access and amenities for avid players including the comfortable chairs. The A.C.E. Rewards Players Club features an easy-to-understand point system allowing players to readily earn cash back and comps.
Dining at the Aquarius offers one of the area's most romantic restaurants, Aqua Bella, which recently celebrated the addition of Chef Robert Doyle and unveiled new menu selections. In addition, there is the Outback Steakhouse and Café Aquarius, two venues open for a leisurely meal 24/7. The Zodiac Bar located in the epicenter of the casino floor offers an interesting drink menu, plasma televisions for the latest sports action and progressive video poker machines. The Cove is a prime destination located just off of the River Walk with stunning views.
Debbie Reynolds will star at Don's Celebrity Theatre at the Riverside, Nov. 21-25. Tickets for her 7 p.m. shows are $34, call 800-227-3849, ext. 616.
Reynolds born on April 1, 1932, in El Paso, Texas, has been famous for more than six decades. In 1948, after her family moved to Los Angeles, Lockheed Aircraft sponsored the local "Miss Burbank" beauty pageant; Mary Frances as she was known then entered and won. She was 16, and her talent entry was lip-syncing to a record of Betty Hutton's "I'm a Square in the Social Circle." Two of the pageant judges were talent scouts from Warner Brother's and MGM. The Warner Bros. scout won a coin toss which gave him first chance to offer her a screen test and she was signed to a contract that paid $65 a week. Jack Warner changed her name to Debbie. However, when Warner Bros. didn't pick up her next option, MGM did.
In 1951 the renowned LB Mayer cast Reynolds alongside Gene Kelly and Donald O'Connor in one of the greatest musicals of all time. "Singin' In the Rain." By the mid-50s, Reynolds was one of Hollywood's most sought after female stars. She married teen idol Eddie Fisher in 1955. Her divorce when Fisher married their friend Elizabeth Taylor made scandalous headlines.
Known as "America's Sweetheart," Reynolds went on to make many movies including "How The West Was Won" in1962, "The Unsinkable Molly Brown" in 1964, "Mother" in 1996, and play hundreds of club dates.
The Aquarius will host a performance by Mary Wilson on Saturday, Nov. 24 at 7 p.m. in the air-controlled Indoor Pavilion that seats1,958 fans. Wilson was a member of the Supremes, the most successful female trio singing group in recording history. In January 1988, the Supremes were inducted into the Rock and Roll Hall of Fame and honored with their star on the prestigious Hollywood Walk of Fame in 1994. Tickets start at $24.95 for general admission and $29.95 for premiere seating, call 800-435-8469.

TOP OF NEXT COLUMN
For the occasion, a special holiday weekend package is available. The Mary Wilson concert package includes two general admission show tickets and a two-night stay for Friday and Saturday, Nov. 23 and 24. The package is $179, call 800-662-LUCK.
The Comedy Shop continues to rotate a noteworthy lineup of three stand-up comics weekly. Tickets for the 8 p.m. shows, Monday through Saturday, are $14.95 and $19.95. Two of the comedians scheduled for Nov. 26-Dec. 1 are Kelly Monteith and Ron Morey.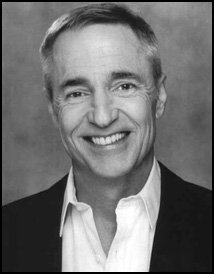 Monteith has been a comedian for more than 25 years. After graduating from the famed Pasadena Playhouse College of Theater Arts, he worked as a comedian in strip clubs, where he learned the survival skills to succeed in stand-up. After a few years, he began working the Playboy Clubs. While there, he made his national television debut on the "Mike Douglas Show," which led to Johnny Carson's "Tonight Show," where he made numerous appearances.
His many TV appearances led to "The Kelly Monteith Show" on CBS, and to "No Holds Barred," a late night show. He also appeared in every major hotel in Las Vegas, Lake Tahoe and Reno, plus theaters throughout the United States and Canada, working with performers such as Bill Cosby, Loretta Lynn, Aretha Franklin, and Diana Ross.
Two highly successful appearances on "The Des O'Connor Show," a British "talk" show, led to his own series on the BBC, which he created, wrote and starred in. Upon the completion of the six-year run of his TV show, he performed a one-man show in London's West End, the British equivalent to Broadway.
Monteith continues to tour extensively. He recently finished principal photography on "A Lousy Ten Grand," a feature film which he wrote, directed and starred in.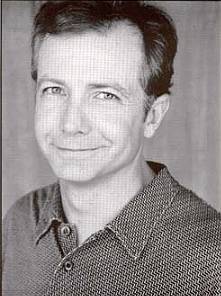 Morey's act includes music, impressions and characters. He has been featured on "NFL Films Blast," Comedy Central, A&E's "Evening at the Improv," and "The Best Medicine" on PBS.
The "Rally on the River - Chili, Bikes & Blues" combination event with motorsport events including a poker run and bike games in the south parking lot, a chili cook-off, live blues music, food, and vendors in the lawn area will take place, Nov. 23 and 24.
CONTINUE ON TO...:
>THIS WEEK'S LAS VEGAS NEWS
>LAST WEEK'S LAUGHLIN NEWS
>VEGAS VIEW FULL ARCHIVES
>Return to "Heard Around Town"
>Return to Las Vegas Leisure Guide