LADY GAGA TO PERFORM AT THE PEARL AT THE PALMS
Multi-talented singer-songwriter, exhibitionist and media magnet Lady Gaga will perform at The Pearl at the Palms on Friday, Dec. 17 and 18 as part of The Monster Tour. A second date was added after the first show sold out so quickly. Special guests Kid Cudi and Semi Precious Weapons will perform at both shows. Tickets are $100 and $125, 800-745-3000.
Column Continues Below Advertisement
By age 20, Gaga was signed and writing hits for artists including Pussycat Dolls. Her debut album "The Fame" in 2008 showcased Gaga's talent featuring all self-written lyrics, melodies and even some of her own synth work. That album sparked the long-lasting hit "Just Dance" which propelled Gaga into a household name.
Recently, she became the first artist (since the inception of monitored airplay) to have four No. 1 hits from a debut album. "The Fame Monster," a reissue of "The Fame," but with eight brand new tracks including the newest single "Bad Romance," has a release date set for Nov. 23.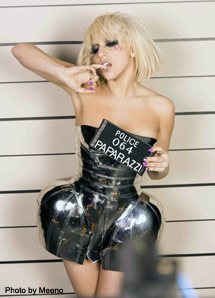 BETTE MIDLER WILL END TWO-YEAR RESIDENCY AT CAESARS PALACE
Bette Midler's final performance of her Las Vegas show "The Showgirl Must Go On" will be Sunday, Jan. 31, 2010. The last show will mark the end of her two-year residency at The Colosseum at Caesars Palace which began on Feb. 20, 2008. She will be headlining Dec. 30-Jan. 31, 2010.
She plans to finish recording her album of the sexiest new love songs that only a showgirl could sing.
SAHARA BRINGS RAT PACK SHOW BACK TO THE STRIP
"Sandy Hackett's Rat Pack Show" will open at the Sahara on Nov. 19. Shows will be nightly at 7 p.m. in the Congo Room, call 702-737-2515 for ticket information. The show will feature the gang of Frank Sinatra, Dean Martin, Sammy Davis, Jr. and Joey Bishop. Hackett is the son of Buddy Hackett, who headlined at the Sahara.
'PAGEANTS CAN BE MURDER' OPENS AT ALEXIS PARK
"Pageants Can Be Murder" opens Nov. 13 and runs weekly at 7 p.m., Tuesday through Saturday, at Alexis Park. Shows are $99.95 and $79.95 and include a four-course gourmet meal, call 702-991-8550.
The interactive dinner show features beautiful women with unique talents, an unsolved mystery from the minute the theatre lights go down, and funny characters. Writer and director David Sebastian Bach celebrates more than a half-century of experience in the entertainment industry internationally as a singer, songwriter, actor, playwright, and director. His dinner theater productions won "Best of Phoenix" five years in a row.
TRANS-SIBERIAN ORCHESTRA WILL PERFORM AT ORLEANS ARENA
The world-renowned Trans-Siberian Orchestra (TSO), one of rock music's biggest arena attractions, will return to Las Vegas at the Orleans Arena with two shows on Saturday, Dec 5 at 3 and 8 p.m. Tickets are $25, $48 and $59.50, call 702-284-7777.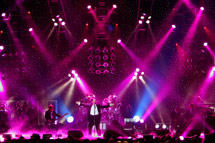 "Billboard" magazine praises TSO's winter tour as a "rock extravaganza that incorporates elaborate staging, metal mixed with Christmas carols and dazzling visuals, while calling the group "a winter staple."
CANDLELIGHT CHAPEL RE-OPENS AT CLARK COUNTY MUSEUM
The 1966 Candlelight Wedding Chapel, formerly located just north of the Riviera Hotel on the Strip and next to the Algiers, is re-opening at the Clark County Museum on Boulder Highway in Henderson.
Some of the celebrities who were married at the chapel include: Bette Midler and her husband, artist Martin Von Haselberg; Michael Caine and Shakira Baksh; Whoopi Goldberg; Barry White; and Clayton Moore, also known as The Lone Ranger.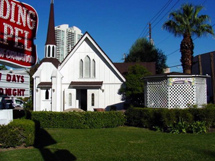 The Candlelight closed in 2003 when the land was sold to the Fontainebleau project. The chapel sat closed until Gordon Gust, who had operated the business for 33 years, purchased the building and donated it to Clark County.
AAA RANKS NEVADA THIRD IN U.S. WITH FIVE DIAMOND RESTAURANTS
AAA Nevada spokesperson Michael Geeser said, "Nevada now ranks third in the United States among cities with the most Five Diamond restaurants." AAA evaluates and rates more than 58,000 restaurants and lodgings each year throughout all 50 states, Canada, Mexico and the Caribbean. Of those, only 113 resorts and 52 restaurants, earned the AAA Five Diamond rating for 2010.
For the ninth consecutive year, Bellagio received AAA's prestigious Five Diamond Award as did Julian Serrano's renowned restaurant, Picasso. Additionally, Le Cirque received the distinction for the seventh consecutive year, making Bellagio once again the only hotel in the United States to be home to two AAA Five Diamond restaurants.
For the fourth consecutive year, AAA has awarded SKYLOFTS and Joël Robuchon at the MGM Grand the Five Diamond Award. Culinary history was made in Las Vegas when legendary chef Joël Robuchon, who was named "Chef of the Century," opened his first fine dining restaurant in the United States at the MGM Grand in September 2005.
The Ritz-Carlton at Lake Las Vegas has received the coveted 2010 Five Diamond award. The 348-room lakeside resort was first awarded AAA Five Diamond status in 2003 during its first months of operation and has received the top rating several times since then.
MIRAGE CELEBRATES 20TH ANNIVERSARY
The Mirage, which opened Nov. 22, 1989, is celebrating its 20th anniversary Nov. 20-22 and offering some room and dining deals. After a recent $85 million room remodel last December, there are special room rates this month starting at $86 per night, with a $50 Cravings Buffet credit included, and an additional 20 percent off rooms during the official anniversary weekend. For information, visit www.mirage.com.
During the last three years, The Mirage has introduced new amenities including The Beatles' LOVE™ by Cirque du Soleil; nightlife options like JET Nightclub and The Beatles REVOLUTION Lounge; the adult alternative pool Bare; and restaurants such as Japonais, STACK and BLT Burger.
ANTHONY's COAL FIRED PIZZA OPENS FULL BAR AND STARTS HAPPY HOUR
Anthony's Coal Fired Pizza located at Town Square recently opened its full bar and launched Happy Hour specials weekdays from 5-7 p.m. and again from 11 p.m. until closing. During Happy Hour, guests receive $2 off all glasses of wine and mixed drinks and $1 off all beer. This is Anthony's Coal Fired Pizza's 18th location and first one outside of Florida.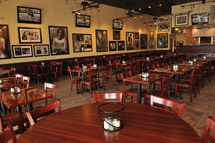 FOUR SEASONS OFFERS GINGERBREAD VILLAGE
The Four Seasons will present the 10th annual Gingerbread Village, created by veteran pastry chef Jean-Luc Daul and his team, and feature 20 gingerbread creations and a giant working carousel made entirely of chocolate and sugar. The Gingerbread Village is free and open to the public in the hotel lobby from Nov. 26 -- Dec. 25. Daul will also host a holiday cooking class for children ages 5 to 12 on Dec. 6.
TOP OF NEXT COLUMN
WAYNE BRADY POSTPONES PERFORMANCES OF 'MAKING IT UP'
Wayne Brady will continue a hiatus from his headline show at The Venetian, "Making It Up," to give his vocal chords adequate time to recover. The quadruple-threat performer was forced to postpone shows during October to address vocal strain. The cancelled dates will be rescheduled, extending Brady's current "Making It Up" engagement through the end of 2010. Brady's show opened in 2007.
In addition to "Making it Up, "Brady is currently the host of the CBS game show "Let's Make a Deal" and will continue with his limited shooting schedule for the television show through February/March.
'WORLD STARS OF MAGIC' WILL REAPPEAR AT THE SUNCOAST
A cast of award-winning magicians and masters of illusion from around the world will join together at the Suncoast Showroom in "World Stars of Magic," Dec. 11-13. Tickets start from $19.95, call 702-636-7075.
Five acts will make up the cast and include: Las Vegas' magic duo, Victor and Diamond; Kevin James and Company, known for their appearance on "America's Got Talent;" from London, Richard McDougall; master manipulator Paolo Giua of Italy; and World Champion Juliana Chen's high-energy magic.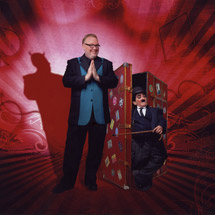 ETHEL M CHOCOLATES CREATES ANNUAL CACTUS GARDEN WONDERLAND
Located adjacent to its Henderson factory, Ethel M Chocolates will transform its three-acre Botanical Cactus Garden into a twinkling wonderland complete with thousands of sparkling lights, opportunities to visit Santa, and appearances by local choirs on Nov. 18. Visitors can wander around the illuminated garden for free from 5 p.m. to 10 p.m., nightly except Christmas Day through Jan. 1, 2010.
SAM's TOWN's MYSTIC FALLS PARK IS A WINTER WONDERLAND
For the 15th year, the indoor Mystic Falls Park atrium at Sam's Town on Boulder Highway will once again be transformed into a winter wonderland experience, Nov. 26 – Jan. 2. The outdoor-themed atmosphere features festive garland streams, snow-covered lampposts, more than 50 glimmering trees adorned in lights, and a 30-foot tall professionally-decorated Christmas tree.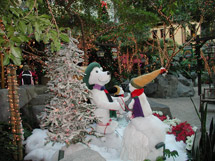 When the free holiday show begins, three new polar bear scenes and a river scene with two fishing polar bears come to life and snow floats from the sky. All the while, light images and shooting water dance to traditional holiday music. The 15-minute show will take place at 6, 8 and 10 p.m. daily.
THE VILLAGE AT LAKE LAS VEGAS OFFERS HOLIDAY SPIRIT
The Village at Lake Las Vegas will begin the holiday spirit on Saturday, Nov. 21 with a day of festivities. From 2 – 5 p.m., there will be a Vino di Lago wine tasting to benefit the Muscular Dystrophy Association. Tickets are $20. The free tree lighting ceremony will be at 6 p.m. and feature strolling carolers and a fireworks show. Public ice skating will open from noon to 9 p.m. and cost $15 for adults and $12 for children.
PIANIST PHILLIP FORTENBERRY PERFORMS 'BROADWAY, MY WAY'
Philip Fortenberry, a concert pianist, "Jersey Boys" associate conductor, and star of "Liberace and Me" at the Liberace museum's cabaret, will perform "Broadway, My Way," a solo piano concert to commemorate the decades he dedicated to performing for Broadway musicals, national tours, and concerts. His concert will be presented by the Performing Arts Society of Nevada Brown Bag Concerts on Sunday, Nov. 22, at 2 p.m. at the Clark County Library Theater, 1401 E. Flamingo Road.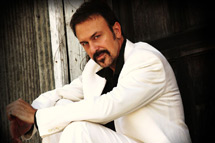 Fortenberry, in response to requests from his fans, will debut his newest CD, "Broadway, My Way" at the concert, and a limited number of CDs will be sold. Tickets are $15, call 702-658-6741 or e-mail ticket requests to pasnv@aol.com.
QUICK CLIPS
B.B. King's Blues Club i558-seat venue is open at The Mirage. It features four bars; one outside looking into the club and three inside, all with views of the stage and entertainment. The restaurant serves breakfast, lunch, dinner and late-night dining; until 2 a.m. on weekdays and 4 a.m. on weekends.
Opportunity Village will attempt to break the world record for the Largest Santa Gathering with The Las Vegas Great Santa Run at 10 a.m. on Saturday, Dec. 5, at Town Square. The current world record was set in 2007 with 12,965 participants at the Santa Dash in Derry, Ireland. NASCAR champion Kurt Busch will help start the race day festivities. This event is a fundraiser. Registration is $35 for participants 13 and older, $25 for those 12 and under prior to the race and $45 on race day. Registration fee includes a five-piece Santa Suit, call 702-880-4055 or visit www.opportunityvillage.org.
Known as Uncle Lar, Larry Reeb is the wisecracking black sheep, politically incorrect relative everyone knows. Like any concerned relative, Uncle Lar just wants to help. So in his own twisted way he does by giving you "tips" on everything. He'll be headlining at the Riviera Comedy Club, Nov. 16-22, with fellow comedians Buddy Flip and Joe Klocek.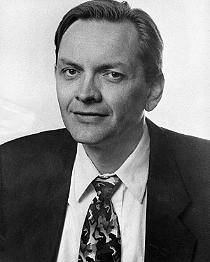 For the third straight year, as a part of their annual Beaujolais Nouveau festivities, Rock 'n Roll Wine will hold one of their trademarked wine tastings on Nov. 20 from 7 – 10 p.m. in the Risqué Nightclub at Paris. The event will feature appetizers and music by Jeremy Cornwell, who is celebrating the release of his first full-length CD, and Michael Quarantello. Tickets are $35 in advance and $40 at the door.
Tickets Now Available for the Western Athletic Conference Women's Volleyball Tournament to be held at the Orleans Arena, Nov. 23-25. General admission three-day ticket package is $45, call 888-234-2334.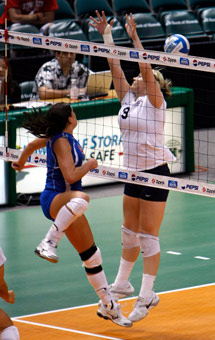 Column Continues Below Advertisement
CONTINUE ON TO...:
>THIS WEEK'S LAUGHLIN NEWS
>LAST WEEK'S LAS VEGAS NEWS
>VEGAS VIEW FULL NEWS ARCHIVES
>Return to "Heard Around Town"
>Return to Las Vegas Leisure Guide