CLINT BLACK BRINGS COUNTRY TO THE EDGEWATER
Multiple CMA & ACM award winning singer-songwriter Clint Black will perform in the Edgewater's E Center Saturday, Nov. 26, at 8 p.m. Tickets range from $25 to $75.
A true country music star, Black has written, recorded and released more than 100 songs. His success can be attributed in part to his deep sense of country music history, and his humble gratitude in being an important part of it. The 1989 debut of Black's critically acclaimed fan favorite, the Triple Platinum "Killin' Time," marked a shift in the industry, with a return to the more traditional sounds of the genre. CMT lists this album as one of the 100 Greatest Albums in Country Music.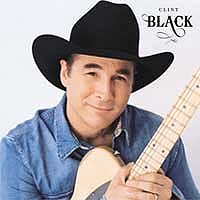 In addition to his music career, Black has acted in television and in films including "Maverick" with Mel Gibson and Jodie Foster, and "Going Home" with Jason Robards.
SAINT JAMES GOSPEL CHOIR WILL ENTERTAIN AT AQUARIUS
The Saint James Gospel Choir will perform for Aquarius guests in a variety of locations throughout the property including the casino, main lobby, Cafe Aquarius, and Windows on the River Buffet on Friday, Nov. 25 and Saturday, Nov. 26, from 5 – 9:30 p.m.
Founded by Elektra Records recording artist Slyvia St. James, the Saint James Gospel Choir has performed at the House of Blues Sunday Gospel Lunch in Las Vegas for more than a decade. The choir has entertained such dignitaries as Presidents Barack Obama and Gerald Ford and Vice President Al Gore, and performed with celebrities such as Stevie Wonder, Barbra Streisand, Garth Brooks and Michael Buble.
DEBBIE REYNOLDS VISITS THE RIVERSIDE
The legendary Debbie Reynolds will take audiences down memory lane at the Riverside, Nov. 15-20. Reynolds career started when she won a beauty contest at age 16. From there, she began starring in MGM films and was nominated for an Academy Award. Reynolds nightclub show includes celebrity impersonations and timeless songs from her Hollywood career. Tickets are $34.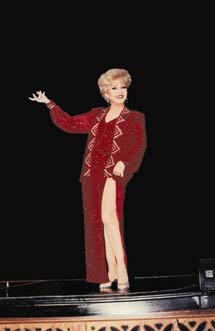 EDGEWATER LOVES TO LAUGH
The Edgewater sticks with "Comedy on the Edge" in the showroom every Friday, Saturday and Sunday at 7 p.m. Each show features two stand-up comedians. Upcoming acts are: Nov. 18-20 Manny Maldanado and Jason Harris; Nov. 25 Nicholas Anthony and Grand Lyon; Nov. 26-27 Bob Jay and Jennifer Murphy; Dec. 2-4 Pete George and Bill Devlin; Dec 9-11 Shawn Pelofsky and Jill-Michele Melean; Dec 16-18 Kathleen Dunbar and Andy Wood; and Dec 23-25 Chris Curtis and Lou Magelowitz. Tickets are $10 at the Edgewater Casino Cage or the door.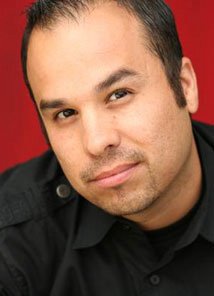 Manny Maldanado is a rising Latino comic, who has worked with Dave Chappelle, Dave Attell and George Lopez. His TV credits include BET's "ComicView," "Latino Laugh Festival," "Comics Unleashed," and "Que Locos." He was selected to perform on the "Crown Royal New Latin Kings of Comedy Tour" in 2007 and 2008 with Paul Rodriguez.
GATLIN BROTHERS VISIT THE RIVERSIDE
Larry Gatlin & The Gatlin Brothers will headline Don's Celebrity Theatre at the Riverside, Nov. 22-27 at 7 p.m. Tickets are $36.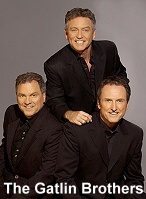 Over 50 years ago, Larry, Steve, and Rudy Gatlin started singing in their little hometown of Abilene, Texas, and from there went on to make music history. Their more than four-decade career has taken the Gatlin Brothers from dusty Texas stages to White House performances and from Broadway to winning Grammy Awards. There's no harmony quite as pure as family harmony.
TOP OF NEXT COLUMN
EDGEWATER HOLDS INAUGURAL SOUTHWEST BEER FESTIVAL
The inaugural Southwest Beer Festival will be held indoors at the E Center at the Edgewater on Friday, Nov. 18, from 6-10 p.m. and Saturday, Nov. 19, from 2-10 p.m. The event will feature a microbrew sampling and free live blues entertainment by John Earl & The BoogieMan Band. Tickets are $25 per day, which includes a souvenir beer mug.
QUICK CLIPS
Every Sunday night is Latin Night in the Edgewater's Inferno Night Club from 10 p.m. to 4 a.m. The party features the Latin music of Cuba.
The "Legendary Ladies of Soul" show featuring Karen Durant in the roles of Tina Turner, Diana Ross, Donna Summer, Gladys Knight and more will take place in the Avi Grand Ballroom on Friday, Nov. 18, at 6 p.m. This is a sit-down dinner show, tickets are $12.

Dueling Pianos of Susan Erwin and Lucky Lee Hendler will offer free performances

from 7-11 p.m. on Nov. 18-19 and 24-26 at the Splash Cabaret at the Aquarius.
The Tropicana is hosting a $10,000 Don't Be a Turkey Blackjack Tournament, Nov. 18-20 that will pay up to 37 places. Registration fee is $50, or players may receive a free entry by accumulating 10 hours of tracked table games play from Nov. 1 to 17.
Tom & Sharon's Ballroom, Dance Party will take place again at the Riverside on Nov. 19*, Dec. 3 and 17* from 1:30 - 4 p.m. Admission is free and dates with asterisks will feature Zumba parties held after the ballroom dance parties.
Thanksgiving Fireworks will be displayed in the sky above the Riverwalk at the Colorado Belle and Edgewater on Friday, Nov. 25 at 8 p.m. Viewing is free.
The "River of Lights" holiday boat parade on the Colorado River will be held on Nov. 26 at 5 p.m. Nevada time and 6 p.m. Arizona time with viewing all along the Riverwalk. For information on entering a boat, which is free with non-perishable food items appreciated for the Colorado River Food Bank, call Julie at 928-234-3075 or visit laughlinexperience.com. Cash prizes for best decorated boats are: 1st-$1,000; 2nd-$500; 3rd-$250; 4th-$100, plus a traveling trophy for Best Commercial entry.
The Avi will hold its free "Annual Christmas Tree Lighting" on Nov. 25. The traditional event will feature hot chocolate, coffee, hot apple cider and cookies at the tree lighting in the hotel lobby at 6 p.m. Afterward, the Needles High School Marching Band and Chorus will hold a concert in the Grand Ballroom.
The "Rage on the River" annual SNORE (Southern Nevada Off Road Enthusiasts) races in the desert will be held at the Laughlin Event Center, Dec. 8-11. Casinos will hold events including a Thursday kick-off party at the Golden Nugget. Races are Saturday and Sunday from 7 a.m. – 5 p.m.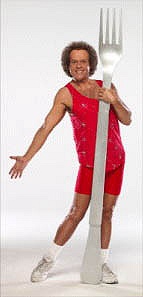 Exercise guru Richard Simmons will hold a workout session/show "Sweatin' to the Oldies" at the Edgewater's E Center on Saturday, Dec, 10, at 2 p.m. Tickets are $10.

The Aquarius will feature special holiday menus at Vineyard Ristorante, Windows on the River Buffet, and Café Aquarius on Thanksgiving Day, Nov. 24.

The Rio Vista Outdoor Amphitheater at Harrah's will feature "Masters of Illusion—Live!", a touring show based on the award winning TV series, with more than a half-dozen performers, Dec. 26-29 at 7 p.m. Tickets are $25 and $35.

A New Year's Eve Dance will be held in the Starlight Room with the Starlight Serenade Band playing on Dec. 31 at 8 p.m. Tickets are $22.

The Rat Pack will perform for New Year's Eve weekend dinner shows at the Edgewater's E Center on Dec. 30 and 31. Tickets start at $65 and include a surf and turf meal.

The Golden Nugget's Chili Cook-Off s will hold the Laughlin Regional on Saturday, Jan. 7, and the Nevada State on Sunday, Jan. 8 in the front parking lot. Both cook-offs will have the same format: three categories in each cook-off of red chili, green chili, and best salsa. For information, call Dessert Dawn at 775-727-9790 or e-mail chilidessertdawn@hotmail.com

.

The "Cruizin' on the River" charitable car show held by the River Cruizers car club will take place Jan. 5-8, 2012. This event includes a "Show 'n' Shine;" contests and races; live auctions; door prizes; "Ladies Tea Party and Poker Walk;" music; auto parts swap meet; sell your vehicle car corral; and more. Hours are Thursday late afternoon/evening, and Friday and Saturday throughout each day with awards on Sunday morning. The spectator fee is $2 and a car entry is $40, contact Ellen Bridges at 928-505-8457 for entry or vendor information.

The "Laughlin Desert Challenge" – annual SCORE (Southern California Off Road Enthusiasts) races in the desert will be held Jan. 12-15, 2012, with bleacher seating at the Laughlin Events Center. This event includes the "Laughlin Leap" where cars go for distance in the air.


CONTINUE ON TO...:


>THIS WEEK'S LAS VEGAS NEWS
>LAST WEEK'S LAUGHLIN NEWS
>VEGAS VIEW FULL ARCHIVES
>Return to "Heard Around Town"
>Return to Las Vegas Leisure Guide