<!A-- Left Column -->

Country music star Roy Clark will perform at the Riverside in Don's Celebrity Theatre, Nov. 13-18. Tickets are $32 for is 7 p.m. shows, call 800-227-3849.
The Virginia born, multi-award winning actor, vocalist, and musician has headlined some of the world's most prestigious venues such as Carnegie Hall, Madison Square Garden, Grand Palace in Brussels and the Rossiya Theatre in Moscow.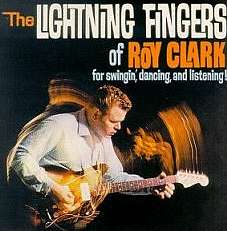 Clark became a Grand Ole Opry member in 1987. He was a favorite recurring actor on the classic television sitcom "The Beverly Hillbillies," which spawned several acting roles on television and the movies. Clark was the first country music artist to guest host Johnny Carson's Tonight Show. He also hosted the incomparable "Hee Haw" show for more than two decades.
More Importantly, Roy Clark continues to release new CD's on his own label, Roy Clark, Ltd.
Harrah's poker room recently added a new weekly tournament, "Monster Stack," to the current offerings. The "Monster Stack Tournament" takes place at 2 p.m. weekly on Saturday and features a $160 buy-in (no re-buys or add-ons) with players receiving $10,000 in non-value tournament chips to begin the tournament. Monster Stack Tournament blinds will last 30 minutes. Paid out amounts and percentages are based on the number of players in tournament. Players must register two hours prior to start of the tournament.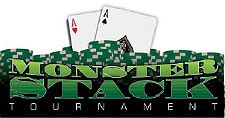 The poker room also offers a No Limit Texas Hold 'Em tournament at 10 a.m. and 7 p.m. daily. The tournaments feature a $40 buy-in (no re-buys or add-ons) with players receiving $2,000 in non-value tournament chips to begin the tournament. A progressive Aces and Kings Cracked is also featured daily between 8 a.m. and 10:30 a.m. Free poker lessons are available daily at 9 a.m.
The poker room features six tables, higher limit games, daily tournaments and promotions, including "Mega Beat" and "23 Jewels on the River."
The Aquarius' "Let it Ride Tournaments" are open to the public. Tournament A will take place Friday and Saturday, Dec. 7 and 8 starting at 8 a.m. and run until all participants have played. Registration will take place Dec. 6 from noon to 8 p.m. and Dec. 7 from 8 a.m. to noon.
Tournament B will take place Monday and Tuesday, Dec. 10 and 11 and run from 8 a.m. until each participant has played. Registration will take place Dec. 9 from noon to 8 p.m. and Dec. 10 from 8 a.m. to noon.
The entry fee for both tournaments is $149 prior to Nov. 22, which includes room accommodations Dec. 6 to 8 and Dec. 9 to 11, two tickets to the awards dinner and a tournament gift. After Nov. 22 the entry fee is $249. Participants will be competing to win a share of the $40,000* prize pool, which is based on 630 participants. First place wins $10,000 and seventh place takes home $1,000.
Tom & Sharon's Ballroom, Latin and Swing Dance Party will be held in The Dance Club at the Riverside on Nov. 17 and Dec. 22 from 1:30 TO 4:30 p.m. For party details or information on dance classes, call 792-298-2535, ext. 5708.

TOP OF NEXT COLUMN
The Comedy Shop in the River Palms is Laughlin's answer to the demand for stand-up comedy. Three different comedians perform each week in the Comedy Shop Theatre nightly, except Sundays. All of the featured comics in the club are veterans of one or more national venues with appearances on HBO specials, Comedy Central, Premium Blend, "The Tonight Show" or "The Late Show." All are regulars on the comedy club circuit in the main metropolitan areas of the country. The lineup for Nov. 12-17 includes Peter Berman, Carol Montgomery and Doug Starks. Tickets are $14.95 and $19.95 for preferred seating.
Berman's first break came when Dr. Timothy Leary caught his act when he was in college. After earning his degree in Communications, Berman moved to Los Angeles and quickly became a regular on the stand-up comedy scene. More recently, Berman was the winner of the Los Angeles portion of the Laughs Across America comedy contest, and appeared at the 2004 Las Vegas Comedy Festival.
Montgomery has been making people laugh as a standup comedian since 1981. Her ivory girl looks and off-color humor are pulled off with a sly wink. With more than 25 years experience performing in comedy clubs, television and production shows, Montegomery is a respected veteran of the comedy scene nationwide.
Starks has performed nationwide for years and has created the comedic character "The Reverend, Brother, Pastor, Deacon, Doctor Doug" for a nationally syndicated radio show that he writes. Starks performs this character, who is in a spoof of a bootleg televangelist operating out of a small store front church in Inner City, USA. Starks is also a Sammy Davis, Jr. tribute artist, who has appeared in "The Rat Pack is Back." In addition, he has opened for the Four Tops at the MGM Grand in Las Vegas and for Julio Iglesias since 1995.
The Riverside will utilize the Starview Room on Dec. 31 for its New Year's Eve Dance with the Colvin Rampton Orchestra. Tickets are $17.50.
The "Rally on the River-Chili, Bikes & Blues" event will take place Nov 23-24 in the south parking lot at the Avi. The combination event with motorcycle components will include poker run and bike games, a chili cook-off, live blues music, food, and vendors in the lawn area. The event is set Friday - Sunday from 11 a.m.-5 p.m.
Comedian Louie Anderson will appear at the Harrah's Fiesta Showroom, Nov. 17 - 19.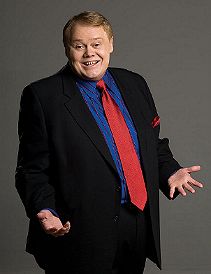 Anderson has also appeared as host on the syndicated show, "Family Feud," as well as his own long-time running animated show, "Life with Louie." Comedy Central named him "One of 100 Greatest Stand-Up Comedians of All Time." He has starred in his own HBO and Showtime comedy specials and has authored a best-selling book. Tickets are $22.95, $27.95, $32.95, call 702-298-8510.
The historic gold mining town of Oatman, Ariz., was born in 1906 as a tent camp for miners. The community is located in the Black Mountains some 18 miles east of Bullhead City, which is across the Colorado River from Laughlin. Oatman offers visitors quaint shops, restaurants and saloons with live entertainment. A town landmark is the burros that roam the streets. The Oatman gunfighters stage free "Old West" showdowns and shootouts daily on the main street, which is historic Route 66.
CONTINUE ON TO...:
>THIS WEEK'S LAS VEGAS NEWS
>LAST WEEK'S LAUGHLIN NEWS
>VEGAS VIEW FULL ARCHIVES
>Return to "Heard Around Town"
>Return to Las Vegas Leisure Guide