COLLIN RAYE AND RESTLESS HEART STOP AT HARRAH's
Collin Raye and Restless Heart will perform at Harrah's in the Fiesta Showroom at 7 p.m. on Nov. 28 and 29. Tickets are $40, $45, and $50, call 800-447-8700 or 702-298-8510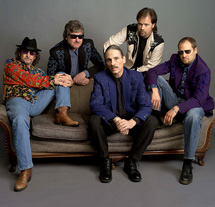 The performance is billed as "One Band, Two Amazing Acts," blending the voices, harmonies and talents of Raye and Restless Heart. Raye's new single, "Mid-Life Chrysler" hit the airwaves in early March. Through the years, Raye has been nominated for CMA and ACM Male Vocalist of the Year, has had 23 Top Ten hits and 15 No. 1 tunes. Raye's hits include "I Can Still Feel You," "Love, Me," "On The Verge," and "The Gift."
Celebrating their Silver Anniversary, Restless Heart releases their "25th Anniversary Collection," a compilation of albums "Still Restless" and "25 & Live" and DVD "The Video Hits." The band has produced hits such as "When She Cries," "I'll Still Be Loving You," and "A Tender Lie" and are multiple Grammy, CMA and ACM nominees.
EDGEWATER PROVIDES LAUGHS AT KOKOPELLI's SHOWROOM
The Edgewater's "Comedy on the Edge" headlines two stand-up comedians each Friday, Saturday and Sunday at 7 p.m. Tickets are $10, call 702-298-2453. The lineup Nov 13-15 is Chris Clobber and Jann Karam followed by Jay Wendall Walker and Rob Sherwood, Nov. 20-22.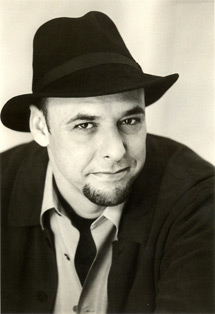 Chris Clobber is a stand up comic, actor and writer. Unusual, fresh, and entertaining, he is consistently rebooked wherever he performs. As well as writing for film and television, Clobber writes for the top name performers in Las Vegas and Hollywood. This year, he appeared in numerous commercials and "Malcolm in the Middle" on FOX television. He has also been seen on A&E, ABC, CBS, NBC, Showtime and Comedy Central.
BEN VEREEN BRINGS SHOWMANSHIP TO THE TROPICANA EXPRESS
Legendary star Ben Vereen will appear at the Tropicana Express in the Pavilion Showroom on Saturday, Nov. 14 at 8 p.m. Tickets are $35, $45 and $55, call 800-243-6846.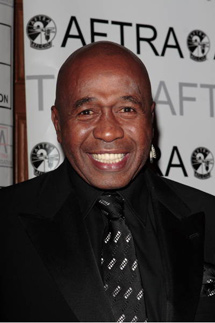 For more than 35 years, Vereen has showcased his versatility and creativity, performing countless one-man shows worldwide and toured his one-man show, "Ben Sings a Tribute to Sammy Davis, Jr." He's conquered Broadway, film and television and will forever be remembered for his unforgettable Chicken George in "Roots."
Vereen's film appearances include the Hallmark movie "An Accidental Friendship" for which he was nominated for an NAACP Image Award, the upcoming independent film "21 and Wake Up" starring Faye Dunaway, the soon to be released Fox feature "Mama I Want to Sing" in which he co-stars opposite Ciara and Patti Labelle, and "And Then Came Love" starring Vanessa Williams.
TOP OF NEXT COLUMN
'FRANK MARINO's DIVAS LAS VEGAs' HEADLINES AT RIVERSIDE
Direct from Las Vegas, female impersonator show "Frank Marino's Divas Las Vegas" will appear at Don's Celebrity Theatre at the Riverside, Nov. 17-22. Tickets for the 7 p.m. shows are $34.50.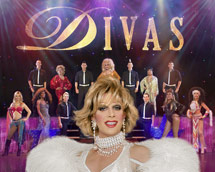 This show stars Las Vegas' longest running headliner Frank Marino as comic icon Joan Rivers and an all-star cast of female impersonators, who not only recreate but almost duplicate uncanny likenesses of stars ranging from Britney Spears to Cher and Diana Ross to Beyonce. In his role as the show's emcee and star, Marino changes between every act bringing an international whirlwind of couture to the stage.
QUICK CLIPS
On Nov. 28, the "River of Lights Holiday Boat Parade" will take place on the Colorado River with viewing along the Riverwalk at the casinos.
On Saturday, Nov 14 at the Aquarius, you can view pro boxing, Manny Pacquiao vs. Miguel Cotto, via closed circuit shown on screens in the Splash Cabaret, Sports Book and throughout the casino at 6 p.m.
On Wednesday, Nov 11, at 7 p.m., the Tropicana Express will hold a town-wide employee talent show with winners from individual property talent shows competing for the top award. Cost for the fundraiser is canned goods or a $5 donation to Laughlin Food Bank; call 702-298-2214 or 800-227-5245.
The Silver Rider Wine Tasting, Charity Silent Auction, annual fundraiser will be held at the River Palms Grand Ballroom on Saturday, Nov. 14 from 2-4 p.m. Nevada time. Tickets are $15 in advance; $20 at the door; or call 702-298-4435 for more information.
The "West Coast ATV Shoot-Out" will be held at the Avi Special Event Area, Nov. 11-14 from 7 a.m. – 4 p.m. Ticket sales will be at the gate.
A "Country Fair" with square dance demonstrations, line dancers, pig races, quilting displays, a pie baking contest, live country music, crafters' row, BBQ, and more will take place Nov. 14 and 15 at the Avi in the Lawn Area near the pool. Admission is free.
On Nov. 20, the "Circle of Art Show" featuring local artists and craft creators showing and selling their wares, from fine art to holiday craft gifts, will be hosted by the Avi on the Front Lawn near the main entrance from 9 a.m. - 5 p.m. Admission is free.
RIVER PALMS FEATURES STAND-UP COMEDIANS
Sammy's Comedy by the Shore at the River Palms is ongoing with stand-up comedians changing weekly and appearing Wednesday-Sunday. Tickets are $10. Upcoming acts are: Nov 11-15-Danny Browning and Johnny Beehner; and Nov 18-23-Mutzie and Mike Storck.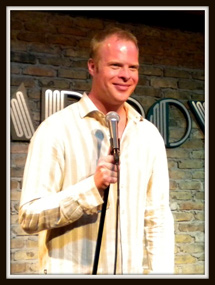 Danny Browning was voted the "Funniest Person in Lexington," a competition that included more than 40 comedians. In 2008, Browning showcased in the Chicago Snubfest, a comedy festival featuring comedians who have been "snubbed" by other festivals. His performance earned a winning spot in the Top 3, and soon after, he was chosen to work at the prestigious Chicago Improv.
Johnny Beehner started his comedy career putting on his own shows during his college years. Now he travels the country proudly telling audiences what an idiot he is and explaining exactly why that is. The 6'5" comedian uses himself as the butt of his jokes.

CONTINUE ON TO...:
>THIS WEEK'S LAS VEGAS NEWS
>LAST WEEK'S LAUGHLIN NEWS
>VEGAS VIEW FULL ARCHIVES
>Return to "Heard Around Town"
>Return to Las Vegas Leisure Guide