'THE LION KING' IS EXTENDED 14 MORE MONTHS



Disney's "The Lion King" has been extended at the Mandalay Bay Theatre by 14 months through Dec. 30, 2011. Already seen by nearly 800,000 people to date, the production will have played 31 months and done more than 1,000 performances at the conclusion of its run. Apart from the still-running Broadway production, this will mark the longest run of the show in any U.S. city.

Column Continues Below Advertisement

"The Lion King," which is the acclaimed full-length version, broke the Mandalay Bay box office record just weeks after it opened in May 2009 and went on to break its own record four more times.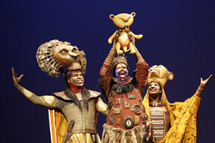 PENN & TELLER EXTENDED AT RIO
Penn & Teller, the notorious bad boys of magic, recently celebrated the 10- year anniversary of their headlining show at the Rio. The duo's milestone was marked with a Halloween party held in the Rio's Palazzo suites, which were transformed into Penn & Teller's haunted mansion. In addition, the eccentric comedy-magic duo has extended their show through 2013. Performing together for more than three decades, the pair is marking their milestone by unveiling new, distinctively-offbeat, cleverly-deranged creative advertisements.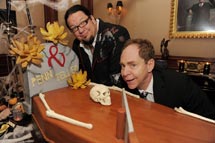 Throughout the years, Penn & Teller have remained on the forefront of the industry, appearing in their own Emmy-winning network specials and making network talk show and series appearances. The off-center pair recently completed the eighth season of "Penn & Teller: Bullsh*t!," Showtime's longest-running series and the recipient of more than a dozen Emmy nominations.

P.J. CLARKE's OPENS ON THE STRIP

P.J. Clarke's will open its first West Coast location this December at The Forum Shops at Caesars on level one by the three-story escalator, and bring 125 years of history and New York sensibility to the Strip. The 12,000-square-foot restaurant will seat 323 people in two dining rooms, and have 20 stools at the main bar and another dozen at Sidecar. For intimate dining and special events, a private dining room, complete with industrial décor, factory-style accents and a separate kitchen will be available. Private affairs for up to 200 guests can be accommodated.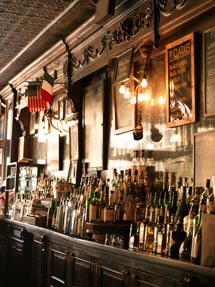 Phillip Scotti, P.J. Clarke's operating owner saysthe solid mahogany main bar was acquired from the Rothschild estate in Bordeaux and transported across country for just more than $250,000 and that the subway tiles adorning the walls are reclaimed from a variety of demolition sites in and around Manhattan. Other accents will be Victorian and '40s lighting fixtures and a jukebox.
Established in 1884 in New York, P.J. Clarke's boasts a colorful history. Now there are three New York locations, another in Washington, D.C. and one in São Paulo, Brazil. For information, visit www.pjclarkes.com.

ILLUSIONIST JAN ROUVEN PERFORMS AT FSE

Back by popular demand, international master illusionist Jan Rouven will appear at the Fremont Street Experience (FSE). He'll perform his free "Jan Rouven Presents Death-Defying Illusions" show at 8 and 10 p.m. nightly from Nov. 5 through Nov. 30 on the 1st Street Stage.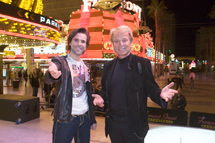 During the past 10 years, award-winning Rouven has performed for audiences as big as 20,000 people and been seen on television by approximately 55 million people. Last November, magic legend Siegfried Fischbacher visited fellow native German Rouven's show.

TWIN CREEKS AT SILVERTON IS A WINNER

A recent media evening at the Twin Creeks Restaurant inside the Silverton made some of us aware of the remarkable $3.7 million remodel that changed the interior from a wide open Aspen lodge look with a fireplace to a sophisticated modern atmosphere broken into a high-top cocktail area with a dining room secluded in the back. To the side is a private dining room for a business dinner or event.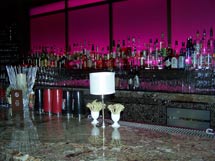 No doubt Twin Creeks general manager, Jay Morrison will come around and greet you. Tuesday through Saturday, you can enjoy Happy Hour from 6 - 8 p.m. along with a new tapas small plates menu and specialty cocktails. The media was also introduced to Mix, Music and Mingle Thursdays from 6 - 8 p.m. with live music featuring the Jeremy Cornwell Project.
Twin Creeks was a favorite before, but it's now a hidden treasure at reasonable prices.

GALLERY OF FINE ART LAUNCHES MONTHLY EVENT

On Nov. 10, the Bellagio Gallery of Fine Art (BGFA) will launch a new event, "Art & Wine: A Perfect Pairing." Jason Smith, Bellagio's Director of Wine and one of four of the hotel's Master Sommeliers, will pair wines from Bellagio's cellar with artworks featured in the current exhibition, "Figuratively Speaking: A Survey of the Human Form."
"Art & Wine: A Perfect Pairing" will be the second Wednesday of every month and feature art and pairings that will vary from champagne to tequila to possibly beer, depending on the inspiration. This special event will be from 5 to 7 p.m., with an interactive wine and art conversation with Smith and BGFA Director Tarissa Tiberti beginning at 6 p.m.Ticket prices are $25 for BGFA members and $33 for non-members.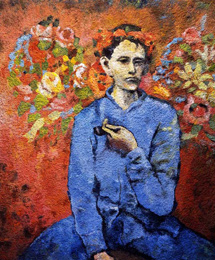 TOP OF NEXT COLUMN
SINATRA JR. AND BIG BAND HEADLINE ORLEANS
Frank Sinatra Jr. and his 20-piece big band will pay tribute to his legendary father Frank Sinatra by performing his treasured hits in "Sinatra Sings Sinatra" at The Orleans Showroom, Nov. 19 - 21. An inherited honor, Sinatra Jr., who is a headliner in his own right, will perform the songs that his late father sang during his stellar 50-year career. Tickets start from $29.95, call 702-365-7075.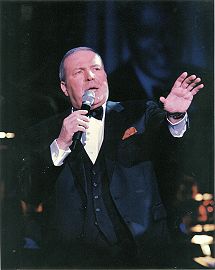 Sinatra Jr. conducted for his father at New York City's Radio City Music Hall and went on to perform his own show to sell-out audiences at Tavern on the Green and later, Trump Plaza in Atlantic City.

ROCK & RITA's STARTS BEER PONG EVERY TUESDAY

Rock & Rita's at Circus Circus, is introducing all-you-can-drink draft beer and beer pong tournaments every Tuesday from 10 p.m. to 1 a.m. for a $25 buy-in. Teams of two will put their pong-sinking skills to the test in an attempt to make it to the finals rounds. The final team standing will win cash and prizes. Non players can still have unlimited draft beer for $20 while enjoying tasty bites for just $5.

TACOS & TEQUILA UNVEILS SOCIAL MEDIA GAME

The Mexican restaurant Tacos & Tequila at the Luxor has unveiled a brand-new social media game… "The Spy." Locals and tourists can participate for a chance to win two-for-one Cadillac margaritas now through Dec. 31. Patrons that spot T&T's can't-miss Cadillac with custom artwork featuring the sexy Elissa, mini mariachi Elvis and Hector the human rooster making its way around the Las Vegas valley can snap and "tweet" a photo, or show the photo on their mobile phone at T&T's hostess stand to redeem two-for-one Cadillac margaritas.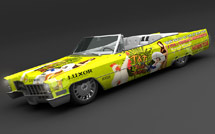 Additionally, patrons who spot the Cadillac sporting the real live Mariachi Elvis in the back seat can tweet the photo for a chance to be entered to win a complimentary dinner for four. For more information, call 702-262-5225, or visit tacosandtequilalv.com.

LAKE LAS VEGAS HOLDS 'SEASON OF HOPE' WEEKEND

The Village Lake Las Vegas will spark the holiday season the weekend of Nov. 20-21 with festive events that include a free annual 6 p.m. tree lighting ceremony on Saturday featuring strolling carolers, Santa and Mrs. Claus, contemporary Christian singer/songwriter Annie Meadows, games, raffles and much more. A songwriter showcase on Saturday from 3-5 p.m. will feature local artists keeping the energy flowing throughout the day with holiday favorites.
The floating outdoor ice skating rink will open from noon to 9 p.m. on Saturday. Ice skating is $15 for adults and $12 for children. On this weekend, $5 from every ticket purchased will be donated to the charity partners.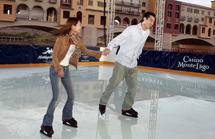 Both days will be highlighted with a Holiday Art Festival from 10 a.m. – 5 p.m. showcasing creative pieces from local talent. For Operation Christmas Child, gifts for needy children will be collected, visit www.samaritanspurse.org/occ.

QUICK CLIPS

Television personality and co-host of ABC's "Dancing with the Stars," Brooke Burke, who was also the show's Season Seven Champion with her dance partner, Derek Hough, will join Chris Harrison, ABC's "The Bachelor " as the hosts to the 90th Anniversary of the "Miss America Pageant" live on ABC from Planet Hollywood on Saturday, Jan.15, 2011. Burke is the co-CEO of the popular website ModernMom.com and she will add author to her résumé when Penguin Books releases her first book inFebruary.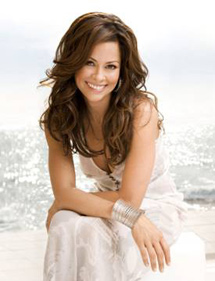 The Garden Fresh Buffet with action stations opened for breakfast, lunch and dinner at the Riviera on Nov. 2.

Kahunaville at Treasure Island is now featuring live band karaoke and performances by the five-piece Rock the Mic band starting at 10:30 p.m. Thursday through Saturday nights.

Executive Chef Geno Bernardo will host an intimate cooking class called "The Feast of Seven Fishes" on Dec. 4 at Nove Italiano in the Palms. Guests will learn how seven-courses are prepared and have a tasting of each dish paired with wines. The cost is $75, call 702-942-6856.
More cooking and wine class opportunities conducted by Chef Les Kincaid through UNLV Outreach are coming up. At Total Wine & More in Henderson from 6 to 8:30 p.m., he'll conduct Holiday Libations on Nov. 16 for $40 or $75 per couple, and a Cheeses & Wines Pairing Seminar on Nov. 30 for $45. On Friday, Dec. 3 from 6 to 9 p.m.at the BrandSource store, 1335 Sunset Road Suite F, Kincaid will offer a Holiday Feasts Cooking Seminar for $70. It will include a tasting with wines, recipe booklet and a drawing. To register, e-mail les@leskincaid.com.

The Palazzo at Lagasse's Stadium, Laguna Champagne Bar and Fusion Mixology Bar and Venetian Race and Sports Book and Oculus Bar will offer viewing of the bout between boxers Manny Pacquiao and Antonio Margarito on Nov. 13 at 6 p.m.

The Springs Preserve and Airborne Raptors Unlimited will offer a new "Wings over the Springs" show, which will be a live, face-to-face interaction with hawk eagles, falcons, owls, and more during dramatic free-flight presentations. Shows will take place at 11 a.m. and 1 p.m. every Saturday and Sunday in November as well as Nov. 1, 2, 11, 12, and 26. For general admission prices, visit springspreserve.org.

The award-winning Rainbow Company Youth Theatre will present a cast of 19 in "You're A Good Man, Charlie Brown" Dec. 3-12 at the Charleston Heights Arts Center. Tickets are $3 for children age 12 and younger, $5 for teens and seniors, and $7 for adults, visit www.artslasvegas.org or call 702-229-6383.

Vegas PBS and Three Square will host "Charitable Planning from A to Z," a planned giving seminar on Tuesday, Nov. 16 from 11:30 a.m. to 1:30 p.m. at Three Square's north campus building (4220 N. Pecos Rd). Speakers will be Michael Wagschal, first vice president and institutional philanthropic specialist for Bank of America Merrill Lynch Philanthropic Management, and Shannon L. Evans, J.D., LL.M. at Evans & Associates. Lunch will be provided and admission is free; call Kelly McCarthy, Vegas PBS major gifts officer, at 702-799-1010, ext. 5319.

Column Continues Below Advertisement


CONTINUE ON TO...:
>THIS WEEK'S LAUGHLIN NEWS
>LAST WEEK'S LAS VEGAS NEWS
>VEGAS VIEWS FULL NEWS ARCHIVES
>Return to "Heard Around Town"
>Return to Las Vegas Leisure Guide