<!A-- Left Column -->

Chubby Checker & The Wildcats will perform at the Tropicana Express in the American Heroes Pavilion on Nov. 10. Tickets for his 8 p.m. show are $29.95 and $45.95, call 800-243-6846.
Checker got his nickname Chubby from his boss at the produce market in South Philadelphia and gained his everlasting fame in June 1959 when he recorded "The Twist."
His first hit in early 1959 was "The Class." The next few years were prolific for Checker as hit followed hit. In between recording and touring, Checker added feature films to his portfolio with the releases of "Don't Knock The Twist" and "Twist Around The Clock."
In the fall of 1961, record industry history was made when Checker's original hit record, "The Twist," re-entered the charts and by January of 1962, it was back in the No. 1 position. No other record before or since has accomplished that feat. "The Twist" was not only the No. 1 song but it introduced the concept of "dancing apart to the beat."
In 2000, Checker branched out into the snack food business commemorating 40 years of "The Twist" with Chocolate Checker Bars, Beef Jerky, Hot Dogs, and Popcorn, all to be washed down with Girl of the World Water, which was dedicated to his wife.
Vicki Lawrence will headline her show featuring her character Mama at the Riverside, Nov. 7-11. Tickets for her 7 p.m. shows are $35, call 1-800-227-3849.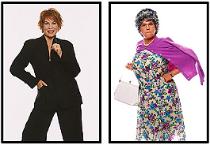 Lawrence, voted "Most Likely To Succeed" by her high school graduating class, has proven the title fits. As a senior in high school, Lawrence sent a letter to Carol Burnett including a newspaper clipping mentioning a resemblance between the two. After meeting Lawrence at a local "Miss Fireball Contest," Burnett contacted her to play the role of her kid sister on a new television series. "The Carol Burnett Show," aired in 1967, and the two ladies spent 11 years working together. During this time, Lawrence received a Gold Record for her international hit single, "The Night The Lights Went Out In Georgia."
Lawrence took the character Mama, and went on to star in her own TV series, "Mama's Family." After completing five years of first-run syndication, "Mama's Family" can still be seen on most networks throughout the country.
The Laughlin International Rally & Motorsports Festival will be a town-wide event incorporating several different motorsports activities at various locations in the area from Nov. 8-11.
The Laughlin International Rally, which is part of the U.S. Rally Championship, will draw drivers and enthusiasts from around the world. A feature of the rally will be the Super Stage event with side-by-side racing in view of the grandstands at the Laughlin Event Park west of Casino Drive. Another feature will be an Adventure Rally designed for SUV owners who can take to the back roads of the area using GPS units on a rally for cash and prizes. The Laughlin International Auto Show will highlight all types of domestic and imported vehicles. The Drift, a "ballet on wheels," will be performed by professional drivers. The Rally Cross will be a race against the clock on a tight course. Other events will include vendors, displays and entertainment. For further details, visit www.rallyusa.com.

TOP OF NEXT COLUMN
The Aquarius will host a performance by Mary Wilson on Saturday, Nov. 24 at 7 p.m. in the air-controlled Indoor Pavilion that seats1,958 fans. Tickets start at $24.95 for general admission and $29.95 for premiere seating, call 800-435-8469.
For the occasion, a special holiday weekend entertainment and hotel accommodation package is available. The Mary Wilson concert package includes two general admission show tickets and a two-night stay for Friday, Nov. 23 and Saturday, Nov. 24. The package is $179, call 800-662-LUCK.
Wilson was a member of the Supremes, the most successful female trio singing group in recording history. They became one of America's most prolific hit makers and have been credited with helping to establish the distinct "Motown sound." With 12 No. 1 hits, numerous gold recordings and sold-out concerts, the Supremes were one of the most influential, memorable and successful icons of the 1960s. In January 1988, the Supremes were inducted into the Rock and Roll Hall of Fame and honored with their star on the Hollywood Walk of Fame in 1994.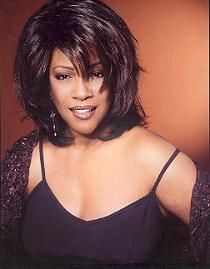 Wilson became a bestselling author with her 1986 autobiography, "Dreamgirl... My Life As A Supreme," and then penned a sequel, "Supreme Faith... Someday We'll Be Together." Wilson has been featured in films such as "Tigertown," "Brown Sugar," "The Girl Groups" and "Jackie's Back" and has starred in several off-Broadway plays.
Harrah's has been hosting a variety of entertainment performances in the Fiesta Showroom. Funny man Louie Anderson will appear at the Fiesta Showroom Nov. 17-19. Tickets start at $17.95 per person, call 702- 298-8510.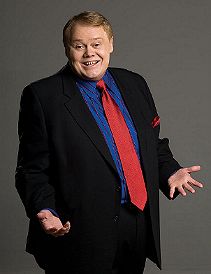 In 1984, Anderson made his debut on the "Tonight Show" with Johnny Carson and the rest is comedy entertainment history. Anderson has also appeared as host on the syndicated show, "Family Feud," as well as his own long-time running animated show, "Life with Louie." Comedy Central named the comedian "One of 100 Greatest Stand-Up Comedians of All Time." He has starred in his own HBO and Showtime comedy specials, is a frequent guest on late-night talk shows and has guest-starred on popular sitcoms. Anderson has also authored several books such as "Dear Dad Letters - From an Adult Child," "Goodbye Jumbo, Hello Cruel World," a self-help book, and "The F Word - How to Survive Your Family," relating 49 insightful and comical family survival tips.
The Tri-State Renaissance Faire presented by the Kingdom of Albion and the Avi will take place on the lawn area near Avi Beach, Nov. 9-11. The event will feature Renaissance music, food booths, magicians, jugglers, bards, tarot card readings, games ("Feed the Dragon," "Boffer Sword Tournament," "Boffer Jousting," and more), merchants selling handmade and Renaissance items. Admission is free and event hours are 9 a.m. to 6 p.m.
CONTINUE ON TO...:
>THIS WEEK'S LAS VEGAS NEWS
>LAST WEEK'S LAUGHLIN NEWS
>VEGAS VIEW FULL ARCHIVES
>Return to "Heard Around Town"
>Return to Las Vegas Leisure Guide