The new 13,000-square-foot Eyecandy sound lounge & bar™ located in the center of the casino floor at Mandalay Bay has been unveiled and there's no cover charge. The bar that's separated into two distinct scenes is open daily at 11 a.m. and the sound lounge opens nightly at 6 p.m. For information, call 702-632-7985.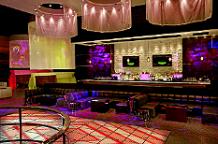 The casual chic eyecandy is a contemporary twist on the classic cocktail lounge featuring interactive touch tables, revolutionary sound stations and a dance floor with an ever-changing landscape. Capacity is 450 patrons. The sound lounge offers three sound stations, adjacent to the dance floor. These sound stations allow users to tap into their inner DJ using their iPodr. During promotional nights, guests can bring their personal music mix to play from their sound station, allowing the DJ to integrate their play list into the lounge's repertoire.

Column Continues Below Advertisement


Eyecandy's innovative dance floor is made of touch-activated LED tiles. Dancers' steps activate an ever-changing landscape of graphic imagery beneath their feet. Tables are purchased by the hour and guests can drink their choice of libations throughout the evening.
Paris Las Vegas will light the 50-story replica of the Eiffel Tower red at midnight on the morning of Thursday, Nov. 15 to launch a week of Beaujolais Nouveau festivities celebrating the release of the 2007 wine. This is the first property-wide Beaujolais Nouveau celebration in the hotel's history. Honoring the long tradition regulated by French law, Beaujolais Nouveau is released no sooner than the third Thursday of November, when it is ready for consumption just six weeks after the harvest. Thus, at one minute past midnight, huge celebrations are held all over the world to taste the latest wine of the harvest. More than 65 million bottles of Beaujolais Nouveau will be consumed in the months to follow.
As the tower is bathed in red light, Can-Can dancers will join French security at the base of the tower to receive bottles of Beaujolais Nouveau, delivered by horse-drawn carriage. Immediately following, award-winning chef Jean Joho will lead special guests in a festive ceremonial tasting at Mon Ami Gabi, the resort's sidewalk café.
Guests throughout Paris Las Vegas will join in the week-long festivities. The hotel will offer samples of Beaujolais Nouveau to guests who check in on Nov. 15 or 16. Three of the property's restaurants - The Eiffel Tower Restaurant, Mon Ami Gabi and Les Artistes Steakhouse - will feature special wine pairings and wine offerings throughout the week.
Rock 'n Roll Wine, known for its signature high-energy wine events, will host a Beaujolais Nouveau-themed wine tasting on Friday evening, Nov. 16, inside the nightclub Risqué, from 7 to 10 p.m. The event will feature live music by Acoustic Soul. Tickets are $33 in advance and $38 at the door, call 702-240-3066.
After a two-month transformation, The Mirage's famed lobby aquarium directly behind the front desk - already one of the most elaborate and technically advanced in the world - now offers visitors a new sensory escape. Top aquarium design experts collaborated to enhance the 53-by-8-foot display.
The addition of hundreds of new sea creatures to the exhibit provides a rare glimpse into the aquatic wonders of our planet. Nearly 1,000 marine life forms now comprise a thriving undersea community within the 20,000 gallon display. Sharks, stingrays and porcupine fish now can be seen swimming side-by-side with eels, sea bass and puffer fish behind four-inch thick acrylic walls.
In order to protect the environment it celebrates, The Mirage donated the exhibit's old reef system to the Las Vegas Natural History Museum. The aquarium's filtration and life support systems also were replaced with technology that improves visibility and monitoring.
The Golden Nugget has announced its entertainment line-up and casino promotions for the National Finals Rodeo from Dec. 5 through 15. Special live performances will be held in the 600-seat Showroom and brand new 11,000-square-foot event center, The Grand.
Ricky and the Redstreaks will perform after the rodeo at 11 p.m. nightly, Dec. 6 through 15, in The Grand, and will be the first performer to take the stage in this new event facility. Nightly cover charge will be $5 for men and ladies are free.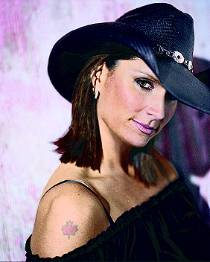 The Showroom will host headliners nightly at 10 p.m. The lineup is the Charlie Daniels Band Dec. 6 - 8; Terri Clark Dec. 9 -11; Ronnie Milsap Dec. 12; and Clay Walker Dec. 13 and 14. Ticket prices for all Showroom headliners start at $35.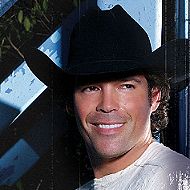 In addition, free live closed-circuit viewing of WNFR will be available nightly in The Grand.
As host hotel for the WNFR Team Ropers, the Golden Nugget will hold an autograph signing session in The Grand with all 30 Team Roper contestants on Dec. 10 from noon - 2 p.m. This autograph signing session will be held in The Grand and will be open to the public.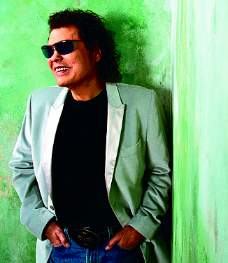 The Golden Nugget will wrap up its WNFR festivities with a Ford F-150 truck giveaway, Dec. 15. Tickets for the drawing can be earned many ways starting Dec. 5, including playing tables and slots, joining the hotel's 24-Karat Club or redeeming WNFR ticket stubs.
The Golden Nugget will also be holding three one-day "Bucking Broncos" Blackjack tournaments on Dec. 6, 10 and 13, with $10,000 in cash prizes in each tournament including a $5,000 cash grand prize. Anyone may play for a $50 entry fee each or a $100 entry fee for all three daily tournaments. For information, call 800-777-5687.
Singer / dancer Jeanne Brei, who has been entertaining since childhood, will be performing two shows a night at Fitzgeralds Showroom downtown on Wednesdays in November. The 7 p.m. show, "Jazzin' With Jeanne," will be a musical variety TV show of sorts with Charlie Shaffer on piano and the 9 p.m. show, "Jammin' With Jeanne," will be a looser cabaret/jam with special guests and Dehner Franks on piano. Tickets are $25, call 702-254-3836.
Business mogul Jay-Z and celebrity friends from the world of sports, entertainment and music will host the New Year's Eve bash at the 40/40 Club that will be located inside The Palazzo. Doors will open at 9 p.m. Tickets starting at $200 with a champagne toast included are on-sale now at their web sysite.
The 40/40 Club will open Dec. 30 and be Jay-Z's third location. The new $20 million club will host an ultra sports bar and lounge within its 24,000 square feet of luxury. The multi-level venue will feature 85 plasma screen televisions for the ultimate in sports and entertainment viewing. In addition to the main room, the new club will boast five exclusive VIP rooms as well as five 40-foot bi-level bars. The space will also include an outdoor 3,000-square-foot bar and lounge area.
Fashion Elements, an exclusive designer shopping experience showcasing more than 30 new and established designers, is bringing the event to Las Vegas from Southern California for the first time on Sunday, Dec. 2. The one-day only event will feature current overstock from more than 30 designers at discounts of up to 60 percent off retail prices. There will be a selection of designer clothing, jewelry, accessories and beauty items.
Fashion Elements is considerably different from trunk shows and sample sales because the merchandise is from this season's collections and available in a variety of sizes. The boutique-like shopping extravaganza taking place at the Palms in the Fantasy Tower, Jazz Rooms from 3 to 6 p.m. will include cocktails and music. Entrance is $5 and $15 for VIP preview tickets that will include complimentary cocktails and a gift bag for the first 100 guests from 1 to 3 p.m. To purchase tickets, visit www.GoToFEM.com.
The Frontier will be imploded on Tuesday, Nov. 13 around 2 or 2:30 a.m.
The revitalization of downtown Las Vegas continues to expand as both national and local bands come together for the inaugural Rock the Block Music Festival in downtown's newest entertainment mecca the Fremont East Entertainment District on Saturday, Nov. 17 from noon - 10 p.m. Tickets are $10 in advance or $15 at the door.
Famed rockers Flyleaf will headline the day-long music festival. Not just your average angry rockers, the fresh and innovative group cites their music as a hybrid of the music of their influences and a sound crafted by their own personal passions. The band released their eponymous debut album in 2006, hitting No. 1 on the Christian music charts.
Rock the Block will feature additional performances by Smile Empty Soul, Franky Perez, Searchlight, Left Standing and Conflict of Interest. These bands will perform on the Jagermeister stage. Food and drink will be available for purchase and additional activities will take place within Beauty Bar and The Griffin throughout the day.
Fremont East is located at Fremont Street and Las Vegas Boulevard in the world famous downtown area. Las Vegas Boulevard to 8th Street will be closed to all vehicle traffic for the event.
"Menopause The Musical®," which debuted at the Las Vegas Hilton on Feb. 1, 2006, celebrated its 900th show yesterday.
Sunset Strip, the rockin' high-energy band that has been performing at the Shimmer Cabaret at the Las Vegas Hilton since June 2006, has just been re-signed into 2008. Showtimes are Tuesday - Saturday 11:30 p.m.-2:30 a.m.
Z'Tejas Southwestern Grill in Summerlin that opened in May 1999 has closed its doors.
R. Paniagua Inc. has created a prized and nationally televised championship sporting event out of Dominos which will culminate in the 2007 Hennessey World Domino Open at the Las Vegas Hilton during the Nov. 16 weekend. This year, the number of registered players has been increased by 300 percent. Guaranteed prize totals of $52,000 will be awarded with each player being required to pay an entry fee of $250. The Tournament will feature a Team and Singles Tournament,
In the first quarter of 2008, the Hennessey World Domino Championship will televise eight one-hour national TV shows.
Herman's Hermits will perform at Whiskey Pete's Showroom in Primm, located 25 minutes south of Las Vegas on I-15, at 8 p.m. on Nov. 23 and 24. Tickets are $24.95, call 702-474-4000.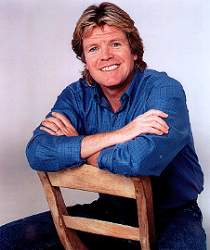 Herman's Hermits were hugely successful in the mid-1960s as a British Invasion band. Their first hit "I'm Into Something Good," reached No. 1 in the United Kingdom and No. 13 in the United States. "Mrs. Brown, You've Got a Lovely Daughter," was nominated for two Grammy awards. Other hits included "There's a Kind of Hush" and "I'm Henry VIII, I Am." The group is led by American Idol guest star and former teenage heartthrob Peter Noone.
The Cannery in North Las Vegas will kick off the new year with a New Year's Eve concert at 10:30 p.m. in the Club by superstar Tony Orlando and his special guest actor/comedian Sammy Shore. In 1969, Elvis Presley caught Shore's act and that began a five-year run as his opening act. Shore also founded Los Angeles' popular Comedy Store and opened for his son, comedian Pauly Shore, on a national comedy tour.
Event tickets offer a special dinner and a show package. Each package deal includes dinner at one of the Cannery's fine restaurants, a ticket to the concert and a complimentary champagne cocktail at the show. Package prices are $140, $88 and $56 depending on the restaurant.
Orlando was the first vocal artist to sign with Epic Records and he began scoring on the national charts at the age of 16. After a career detour as a music company executive, Orlando returned to recording and scored a No. 1 hit with "Candida." Orlando eventually partnered with Telma Hopkins and Joyce Vincent Wilson and together they became the international recording sensation Tony Orlando and Dawn.
The trio went on to record such chart toping hits as "Knock Three Times," "He Don't Love You (Like I Love You)," and "Tie a Yellow Ribbon 'Round the Ole Oak Tree," which has turned into a timeless classic for our troops returning home. The trio also starred in the popular weekly variety series "Tony Orlando and Dawn Rainbow Hour" on CBS.
The Junior League of Las Vegas (JLLV) will hold a free public tour of the mid-century modern Morelli House downtown at 9th and Bridger Streets on Saturday, Nov. 10, from 1 - 4 p.m. The open house will feature a fall vintage clothing exhibit from the collection of Diane Bush and Steven Baskin. Reservations by Nov. 6 are required; call 702-822-6536.
The Morelli House was built in l959 by Antonio Morelli, longtime orchestra leader at the Sands Hotel, and was originally located on the Desert Inn Golf Course Estates, now the Wynn Resort.
Diane Bush, a local artist, and Steven Baskin have been avid "vintage-everything" collectors for many years, and clothes have been a very special passion for them. They wear vintage garb everyday, and together boast a vast collection of mid-century (40s-70s) apparel and other artifacts from the period.
A future public program at the Morelli House will be a book signing and reception Jan. 31, 2008, from 4 - 6 p.m. for Vladimir Kagan, a mid-century furniture designer. Tours of the Morelli House by groups larger than 15 may be arranged by calling 702-822-6536.
CONTINUE ON TO...:
>THIS WEEK'S LAUGHLIN SEGMENT
>LAST WEEK'S LAS VEGAS SEGMENT
>VEGAS VIEW FULL ARCHIVES
>Return to "Heard Around Town"
>Return to Las Vegas Leisure Guide