NEIL SEDAKA SET TO APPEAR AT EDGEWATER'S E CENTER!

Pianist, singer, songwriter and composer Neil Sedaka will pay a visit to the E Center at the Edgewater on Saturday, Nov. 29 with an 8 p.m. show. Tickets range from $25 to $75.

Sedaka started as one of the first teen pop sensations of the 1950s and has had an amazing 50-year career. He's been a relevant songwriter for himself and other artists and been a worldwide superstar performer. Sedaka catapulted into stardom after Connie Francis recorded his "Stupid Cupid" song. She then sang the theme song Sedaka co-wrote for the 1960 MGM spring break classic, "Where The Boys Are." Some record chart toppers after that included: "The Diary," "Oh! Carol," "Stairway to Heaven," "Calendar Girl," "Little Devil," "Happy Birthday Sweet Sixteen," "Next Door To An Angel," and "Breaking Up Is Hard To Do."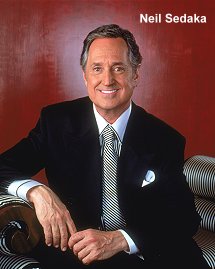 Among the honors Sedaka has received, he's been inducted into the Songwriter's Hall of Fame, had a street named after him in his hometown of Brooklyn, and was given a star on the Hollywood Walk of Fame. In June 2004, Sedaka received the Sammy Cahn Lifetime Achievement Award from the National Academy of Popular Music / Songwriters Hall of Fame. In May 2010, Sedaka was awarded The Special International Award from The Ivors, honoring excellence in songwriting.
TIM MCGRAW WILL VISIT LAUGHLIN EVENT CENTER
Country superstar Tim McGraw with opening act Drake White and the Big Fire will headline the outdoor Laughlin Event Center on Saturday, Nov. 8 with tickets ranging from $65 to $350.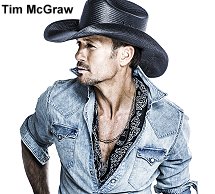 McGraw has sold more than 40 million records worldwide and dominated the charts with 35 No. 1 singles. He's won three Grammy Awards, 16 Academy of Country Music Awards, 14 Country Music Association Awards, 10 American Music Awards, three People's Choice Awards and numerous other honors. He's also an accomplished actor appearing in "Country Strong," the Academy Award nominated "The Blind Side," "Friday Night Lights" and the upcoming "Tomorrowland." His latest single is "Meanwhile Back at Mama's" featuring his wife Faith Hill.
'GIRLS NIGHT: THE MUSICAL' PLAYING AT HARRAH'S
"Girls Night: The Musical" is an off-Broadway comedy featuring a female cast playing in the Fiesta Showroom at Harrah's, Nov. 5-23 with performances Wednesday-Sunday at 8 p.m. Tickets are $29.50 and $40.50.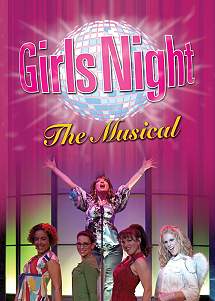 This show is a touching and funny "tell-it-like-it-is" musical taking the audience on a journey into the lives of a group of female friends. Audiences follow five friends as they re-live their past, celebrate their present, and look to the future on a wild night out. The musical features songs from the 80s and 90s. "Applause Magazine" described the show as "Desperate Housewives meets Mamma Mia."
BLUE ÖYSTER CULT HEADLINES AT HARRAH'S
Blue Öyster Cult with its long and storied history will perform at Harrah's in the Fiesta Showroom on Saturday, Nov. 29 at 8 p.m. Tickets range from $45.
Spanning three decades, the band got its start in the late '60s on Long Island, N.Y., as the Soft White Underbelly, but each member had been involved in bands previously in high school and college, before ending up in the "right place at the right time" to create the beginnings of Blue Öyster Cult.
Eric Bloom's songwriting efforts comprise some of Blue Öyster Cult's best songs. His collaborations with science fiction writer Michael Moorcock brought to light three attractive songs, "The Great Sun Jester," "Black Blade" and "Veteran of the Psychic Wars." More recently, on the Club Ninja album, Bloom recruited novelist Eric Van Lustbader for the song "Shadow Warrior." Not only does Buck Dharma play the group's signature sound of guitar, but his smooth vocal style has graced the group's Dharma-penned hits "Don't Fear the Reaper" and "Burnin' For You."
COMEDIANS ARE LINED UP WEEKLY AT THE EDGEWATER
On a weekly basis Friday through Sunday two comedians are featured at the Edgewater Showroom. Tickets are $10 for the 7 p.m. shows are $10 and on Sunday veterans get a $2 discount.
Future comedians on the "Comedy on the Edge" roster include: Nov 7-9-Ron Feingold and Tom McClain; Nov 14-16-Kenny Bob Davis and Tim Haldeman; Nov 21-23-Ryan Wingfield and Aaron Woodall; and Nov 28-30-Travis Howze and Jon Stites.
Ron Feingold is a Florida-based comedian and entertainer who has been on stage since age 10. While performing in musicals, he noticed his roles were mostly comical so he entered the U.S. College Comedy Competition when it came to Colorado State University and placed third. He was hooked and toured performing straight stand-up for five years. Then he added a cappella music and sings all of his own back-ups, lead vocals and even vocal percussion. Currently, Feingold is a corporate and cruise ship entertainer residing in Florida and also performs at his favorite comedy clubs around the country.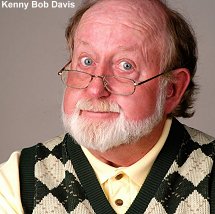 Kenny Bob Davis is a longtime veteran comedian, actor, musician and singer. He has opened many main room shows for such stars as George Burns, Willie Nelson, Ramsey Lewis, Kenny Rogers, Roy Clark, Vince Gill, and Larry Gatlin & The Brothers. and been regularly invited USO tours. Davis has appeared on TV in "Gremlins," "ER," "Zach and Cody," "Sisters" "Murder She Wrote" and more.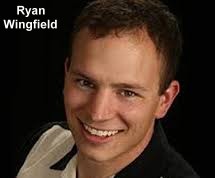 Ryan Wingfield is considered among the smartest writers on the comedy scene and may just be the funniest thing to come out of Alaska. Using a combination of misdirection and innuendo, Wingfield keeps his comedy and includes social satire with a mixture of his own life experiences going from growing up in one of the coldest places to his current role as a stay-at-home dad and "trophy husband." You may recognize him from XM radio, Doug Benson's documentary "Super High Me," or NBC's "Last Comic Standing."
NOSTALGIA, UFOS AND CONSCIOUSNESS GATHERING AT AQUARIUS
The "Back To The Future: Nostalgia, UFOs & Consciousness" meeting will be held at the Aquarius Pavilion Nov. 14-16. Full attendance package is $310.
This is the NEW StarworksUSA UFO Symposium featuring your favorite speakers and new national and international speakers with host Bob Brown and co-host Tracie Austin. This event will include a "Purple People Eater" cocktail party on Friday from 6:30-9 p.m. and screenings of "Stranger at the Pentagon" and "The Life After Death Project." StarworksUSA is founded in support of both the research and inquiry into the UFO phenomenon and those who have had the profound experience of contact with extraterrestrial life.
HARRAH'S FEATURES MARSHALL TUCKER BAND
The Marshall Tucker Band (MTB) will be center stage in the Fiesta Showroom at Harrah's on Monday, Nov. 10 at 8 pm. Tickets are $37 and $47.
The band that hit success in 1973 is still led today by founding member and lead singer Doug Gray. Years of rigorous tour schedules have earned the band the respect of critics and countless dedicated fans. With hit singles like "Heard It In a Love Song," "Fire On The Mountain," "Can't You See," and "Take The Highway," The Marshall Tucker Band earned seven gold and three platinum albums while they were on the Capricorn Records label. During the 90s, the MTB scored four hit singles on Billboard's country chart and one on Billboard's gospel chart. Their music has also been featured on the soundtracks of movies such as "Smokey and the Bandit," "The Pursuit of D.B. Cooper," "Shipwrecked," "Crank 2," "Don't Mess with Zohan," "Stop Loss," "Swing Vote," "Taking Chances" and many others as well as many TV Shows.
TOP OF NEXT COLUMN
TONY ORLANDO ROCKS THE RIVERSIDE
No entertainer can move or excite an audience like Tony Orlando. He'll bring his energy to the Riverside Resort Nov. 14-15 with show at 7 p.m. Tickets are $30.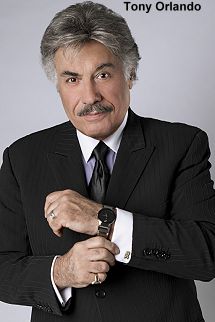 Orlando, who is celebrating his 50th year in show business, is truly one of America's most endearing and enduring stars. He has sold millions of records including five No. 1 hits: "Tie a Yellow Ribbon Round the Ole Oak Tree," "Knock Three Times," "Candida," "My Sweet Gypsy Rose" and "He Don't Love You (Like I Love You)."
MICKEY GILLEY GOING STRONG AT THE RIVERSIDE
Mickey Gilley will be center stage at the Riverside in Don's Celebrity Theater Nov. 25-29 with shows at 7 p.m. Tickets are $36.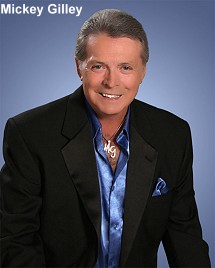 Gilley's love of music grew by his sneaking up to windows of clubs to absorb the haunting sound of Louisiana rhythm and blues. Gilley learned to play piano at an early age but did not achieve success like his cousin Jerry Lee Lewis until the mid-70s. He moved to Houston in the early 50s to work construction and in 1957 started playing and recording his first song "Ooh we Baby," which was later used in a Yoplait yogurt commercial.
In 1971, Gilley and a business partner Sherwood Cryer opened Gilley's nightclub in Pasadena, Texas. The club grew and was one day entered into the Guinness Record Book as the world's largest honky-tonk. It was there he started experiencing his first success when he released "Room Full of Roses."
The movie "Urban Cowboy" starring John Travolta and Debra Winger predominately featured Gilley's and made the place a phenomenon. The soundtrack featured many popular artists including a huge hit by Gilley, Stand By Me," which went platinum and it made Gilley the artist a household name.
The year 2009 brought a tragedy to Gilley when he tripped while helping his friends move a sofa and was paralyzed for three months. He could no longer play the piano, walking was difficult, but his voice was better than ever and family and fans kept encouraging him to perform. Today Gilley walks out on the stage unassisted and proceeds to sing his hits and share his musical career. The show is full of stories, music, and tender moments.
JAY AND THE AMERICANS PERFORM ON VETERANS DAY AT HARRAH'S
Jay and the Americans will bring music to the Fiesta Showroom at Harrah's on Tuesday, Nov. 11 at 8 p.m. Tickets are $40 and $50.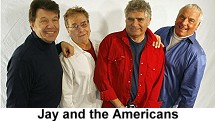 This clean cut group was one of the most popular in the '60s. In April 1960, their first single "Is it To Much To Ask" was released and then another single "Tick-a Tick-a Toc." The big movie at the time was "Westside Story" and Jay and the Americans were given "Tonight" to release as a single in late summer of 1961. The second single "She Cried" headed straight up the charts and reached No. 5 in the spring and early summer of 1962. One year and two singles later they had their biggest hit with "Come a Little Bit Closer" reaching No. 3. In the early '70s Jay and the Americans did the oldies shows, with Jay Black staying as lead into the '80s while other members dropped out.
VETERANS WEEKEND AT TROPICANA INCLUDES VIETNAM MEMORIAL WALL
The Tropicana has a full weekend planned with a blood drive on Saturday and outdoor food fests on Saturday, Sunday and Tuesday from 3-7 p.m. On Nov. 11, Veterans Day, American veterans and a guest will be offered a complimentary food fest dinner with a Trop Advantage Veterans Players Card.
Everyone will be able to view the American Veterans Traveling Tribute (AVTT) and Traveling Vietnam Memorial Wall exhibit in the parking lot at the Tropicana Laughlin, Nov. 8-11. The Traveling Wall is a 370-feet long replica of the Vietnam Memorial Wall in Washington, D.C. The 80 percent scale reproduction stands eight-feet tall at its apex and contains all 53,253 names as inscribed on the original wall.
RIVERSIDE HAS 'COUNTRY SUPERSTARS' TRIBUTE SHOW
Country Superstars, a fast-paced, concert-style event featuring a world-class live band and tributes to some country music's biggest names such as Brooks & Dunn, Reba McEntire, Tim McGraw, Willie Nelson, and more, will headline Don's Celebrity Theater at the Riverside Nov. 20-23. Tickets for the nightly 7 p.m. shows are $30. The show features four tribute performances per show and has a rotating cast of superstars.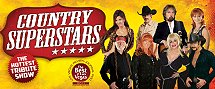 EVENT HAPPENINGS
The Lettermen have been performing for more than 40 years and have scored 20 chart-topping hits with songs like "Goin' Out of My Head," "Can't Take My Eyes Off of You," and "Hurt So Bad." They will headline at the Riverside Nov. 4-9 at 7 p.m. Tickets are $30.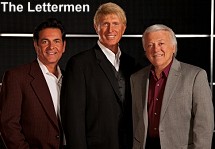 The Western Region Clown Association Parade and Show will be a convention of professional clowns Nov. 9-13 at the Riverside Resort with some events open to the public. On Thursday, Nov. 13 the public is invited to the clown parade at 10 a.m. in the south parking lot and show at 11 a.m. in the Starview Room.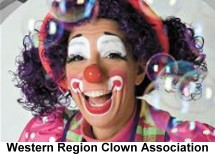 A dinner show with "Travis LeDoyt - A Tribute to the King" will be held at the Avi Ballroom on Friday, Nov. 7 with dinner at 6 p.m. and show at 7 p.m. Tickets are $25, which includes the sit-down dinner.
The Laughlin Coin, Currency, Jewelry & Stamp Expo celebrating its 12th year will have rare coins on display and for sale Nov. 7-9 in the Rio Vista Room adjacent to the buffet at the Edgewater. There will be other items for sale including precious gem jewelry, stamps, memorabilia, postal history and assorted collectibles and free appraisals. Door prizes will be called every hour. One admission price good for all three days: $3 adults; $2 seniors; and free ages under 14. Hours are Friday 11 a.m.-6 p.m., Saturday 10 a.m.-6 p.m., and Sunday 10 a.m.-5 p.m.
The Laughlin Freedom Fest, an event honoring our nation's veterans, will take place on the Riverwalk between the Colorado Belle and Edgewater and The Loading Dock Outdoor Stage, Nov. 7-9. There will be free entertainment and food and beverages for sale. Hours are Friday 3-9 p.m., Saturday 2-9 p.m. and Sunday noon-7 p.m.
The "18th Annual Employee Craft Fair" is a fundraiser featuring a wide variety of gift items provided by Golden Nugget employees. The event will be held at Gold Diggers inside the hotel on Friday, Nov. 14 from 8 a.m.-5 p.m. with proceeds going to support the Adopt-A-Family Holiday Program. Entry is free.
The "27th Annual Fast Past Car Show" will be held in the front parking lot at the Golden Nugget Nov. 20-23. This car show will feature hot rods, customs and classics along with Show 'n' Shine awards, ladies poker walk, welcome reception and more. The cars will be on display daily and free to view.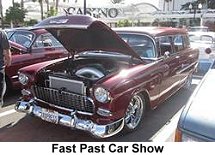 The Grand Canyon Pro Rodeo Finals will take place at the Mojave Crossing Event Center across the river from the Avi resort on Friday, Nov. 21 at 7 p.m. and Saturday, Nov. 22 at 1 p.m. (Arizona time). General admission is $10.

Tom & Sharon's Dance Party with dances from swing and country to ballroom and Latin will take place at The Dance Club at the Riverside Nov. 22, Dec. 13 and 20 from 1:30-4 p.m. There is an admission fee, call the Craddocks at 928-444-4067.

The annual "Laughlin's Got Talent" talent show will take place in the Pavilion Theater at the Tropicana on Thursday, Nov. 6 at 7 p.m. Entrance is $5 or five cans of non-perishable food items.

The Dance Club at the Riverside features karaoke daily from 8 p.m.-midnight and there's no admission. Thursday-Sunday Chris and Susie of Earthbound host and Monday-Wednesday feature guest DJs.



CONTINUE ON TO...:

THIS WEEK'S >LAS VEGAS NEWS
LAST WEEK'S >LAUGHLIN NEWS
>VEGAS VIEW FULL ARCHIVES
Return to >"Heard Around Town"
Return to >Las Vegas Leisure Guide