KID ROCK HEADLINES LAUGHLIN EVENT CENTER!

Multi-platinum award-winning Kid Rock will perform at the Laughlin Event Center on Saturday, Nov. 11 at 8 p.m. Ticket range is $55 to $350. A portion of ticket sale proceeds will be donated to the Disabled American Veterans and Tri-State Military Moms.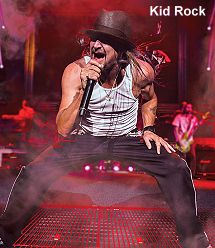 Robert James Ritchie, known professionally as Kid Rock, is an American singer, rapper, songwriter, musician, record producer, and actor. His versatile musical style crossing many genres ranging from hip hop and rock to heavy metal and country has prompted his more than 26 million albums sold around the world. Rock's 2007 album featuring the song "All Summer Long," charted at No. 1 in eight countries across Europe and Australia, and the music video received more than 48 million views on YouTube. Rock has consistently released albums since 1990, many of them going platinum and multi-platinum with spots in the Top 10.
DWIGHT YOAKAM HEADLINES EDGEWATER
Country superstar Dwight Yoakam will headline the Edgewater's E Center with special guest rocker King Leg on Saturday, Dec. 2 at 8 p.m. Tickets start at $35.
Multiple Grammy Award winner Yoakam has been nominated 21 times and sold more than 25 million albums worldwide. He has 12 gold albums and nine platinum or multi-platinum albums. Nearly 40 of Yoakam's singles have charted with 14 peaking in the Top 10.
In September 2016, Yoakam released his first ever bluegrass album "Swimmin' Pools, Movie Stars…" on Sugar Hill Records featuring a band of bluegrass luminaries. The album has a collection of reinterpreted favorites from his catalogue, as well as a cover of Prince's "Purple Rain" and reflects his love for bluegrass music developed at an early age in Kentucky. This was the same year, Yoakam celebrated the 30th anniversary of "Guitars, Cadillacs, Etc., Etc." In 2015, Yoakam released his "Second Hand Heart" album on Warner/Reprise records.
LEGENDARY SMOKEY ROBINSON WILL GROOVE AT THE EDGEWATER
Smokey Robinson, whose career encompasses more than four decades of hits, will again star at The E Center at the Edgewater on Saturday, Nov. 18 at 8 p.m. Tickets are $40, $50 and $80.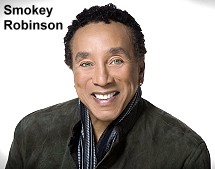 Grammy Award-winning singer, songwriter and record producer Robinson was born and raised in Detroit, Mich., where he founded The Miracles while still in high school. The group was Berry Gordy's first vocal group, and what started the Motown Record dynasty. Their single of Robinson's "Shop Around" became Motown's first No. 1 hit on the R&B singles chart. In the years following, Robinson continued to pen hits for the group including "You've Really Got a Hold on Me," "Ooo Baby Baby," "The Tracks of My Tears," "Going to a Go-Go," "More Love," "Tears of a Clown" (co-written with Stevie Wonder), and "I Second That Emotion." The Miracles dominated the R&B scene throughout the 1960s and early 70s and Robinson became vice president of Motown Records serving as in-house producer, talent scout and songwriter.
Robinson has received numerous awards including the Grammy Living Legend Award, Kennedy Center Honors, and National Medal of Arts Award from the President of the United States. He has also been inducted into the Rock 'n' Roll Hall of Fame and the Songwriters' Hall of Fame.
RIVERSIDE EMBRACES HOLIDAY SEASON
Don's Celebrity Theatre at the Riverside has lined up holiday shows starting Nov. 22 with "Merry Christmas, Darling: Carpenter's Holiday Show" through Nov. 26 at 7 p.m. This is a family-friendly holiday show celebrating the classic Carpenters' Christmas recordings. The Carpenters produced two Christmas albums and two television specials, establishing their reputation as one of the most successful recording acts of all time. Their holiday music plays every winter and their records remain at the top of "Favorite Holiday Album" lists every year. Michelle Berting Brett will take center stage accompanied by a seven-piece Nashville band. Tickets are $35.
"The Platters Very Merry Christmas Show" will follow Nov. 29-Dec. 3 at 7 p.m.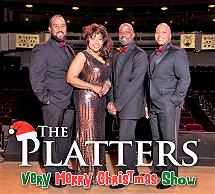 The Platters are incredible performers who will deliver their classics such as "Only You," "The Great Pretender," "My Prayer," "Twilight Time," "Smoke Gets in Your Eyes," and "Harbor Lights" along with Christmas season favorites. Tickets are $30.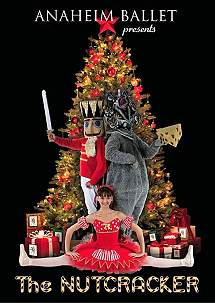 The Nutcracker Ballet, which is a cornerstone of seasonal family entertainment and tradition, will be performed by the Anaheim Ballet at 7 p.m. Dec. 7-9 and 3 p.m. on Dec. 9 and 10. The holiday season comes to life with the classic heartwarming tale of Clara and her Nutcracker doll that changes her woeful winter into a feast in Candyland with battling toy soldiers and menacing mice, athletic Russian dancers, prancing Bon Bons and Tchaikovsky's "Waltz of the Flowers." Tickets are $30 for adults and $12 for children 12 and under.
SAWYER BROWN WILL VISIT THE AVI
American country band Sawyer Brown will appear at the Avi Grand Ballroom on Sunday, Nov. 19 at 8 p.m. Tickets start at $29.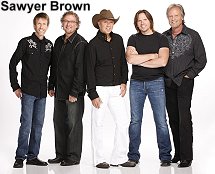 The group's original five members were part of country pop singer Don King's road band. When King stopped touring in 1981, the group decided to stay together and took the name "Sawyer Brown" after the street where they rehearsed, Sawyer Brown Road. The band auditioned for the TV show Star Search" in 1983 and ended up winning the $100,000 grand prize and record contract.
RIVERSIDE SHOW WILL CELEBRATE ROCK 'N' ROLL ICONS
"Cash, The Killer and The King" tribute show playing Nov. 15-19 in Don's Celebrity Theatre at the Riverside will celebrate the music of Johnny Cash, Jerry Lee Lewis and Elvis Presley. This production backed by a full band features the hit music of the three legendary icons from the 1950's Sun Records era and beyond. Cash, Lewis and Presley were a major part of the historic jam session on Dec. 4, 1956, known as "The Million Dollar Quartet." Tickets are $30.
TOP OF NEXT COLUMN
BELLE AND EDGEWATER HOST BIKES 'N' RODS MUSIC FESTIVAL
The Colorado Belle and Edgewater will host The Laughlin Bikes 'N' Rods Music Festival in the Parking Lot Saturday-Sunday, Nov. 18-19.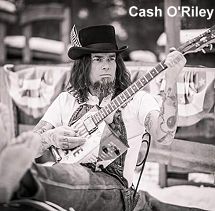 The event will feature two days of rock 'n' roll and country concerts including Ricochet, tribute acts, Cash O'Riley and The Local Drunx, as well as a motorcycle and car show, vendor village, beauty pageant, after parties inside the resorts and much more. Cost is $10 a day or $15 for two days.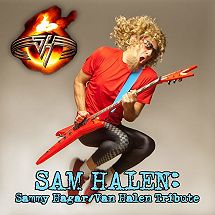 LAUGHLIN CELEBRATES VETERANS NOV. 10-12
Lee Greenwood who won CMA Song of the Year in 1985 for writing "God Bless the USA," which was voted the most recognizable patriotic song in America, will headline at the Riverside in Don's Celebrity Theatre Nov. 9-11 at 7 p.m. The country music artist has made more than 30 albums and won numerous industry awards. Tickets are $40.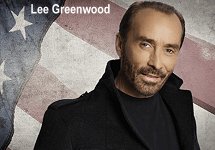 The Laughlin Freedom Festival will be held along the Riverwalk at the Colorado Belle with free live music on the Loading Dock Stage and food/beverages sold separately.
At the Tropicana's Victory Plaza, the Veterans Weekend Celebration will feature a pig roast dinner, block parties, charity poker run, and blood drive. The pig roast is on Sunday, Nov. 12 from 4-7 p.m. It's $12.99, and free for eligible veterans and guest with Trop Advantage Veterans Card. The poker run on Friday at 8 a.m. costs $30 for a rider and $10 for a passenger. The blood drive is Saturday from 9 a.m. to 3 p.m.
COMEDIANS REIGN ON WEEKENDS AT THE EDGEWATER
The Edge Lounge puts two different comedians center stage Friday-Sunday at the Edgewater at 7 p.m. with "Comedy on the Edge." Tickets are $15 with a $2 discount available on Sundays for U.S. veterans.
The upcoming comedian lineup includes: Nov. 3-5 Kathleen Dunbar and Andrew Searles; Nov. 10-12 Freddy Charles and Alex just Alex; Nov. 17-19 L.A. Hardy and Derrick Stroman; and Nov. 24-26 Eric Lampaert and Jorge Ruiz.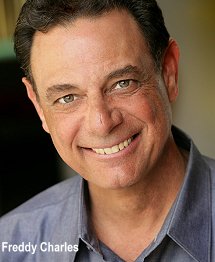 Freddy Charles is paired with Alex just Alex Nov. 10-12. Charles began his stand-up comedy career in 1984 as a regular at the Hyatt on Sunset in Hollywood. Soon he was headlining comedy clubs around the United States and Canada and appeared in Las Vegas at the MGM Grand, Riviera, and Golden Nugget. Charles mounted a one-man show "The Love is There" in Montreal during the 1997 Just for Laughs Festival. He performed on "Showtime Comedy Club Network," game show "Make Me Laugh," numerous commercials including Jeff Foxworthy's "Redneck Video," and was featured on NBC's Halloween special "Witches, Warlocks and Werewolves."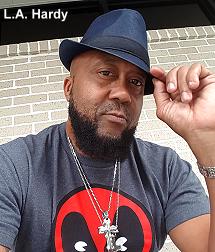 L.A. Hardy will appear with fellow stand-up Derrick Stroman Nov. 17-19. Hardy, who is married and the father of two children excels at real observations and a no holds barred style with material which just keeps coming. He has performed with Comics On Duty Tour and was the second group of civilians to visit Iraq in the Fall of '03. The group performed 28 shows in 30 days in a variety of venues. Hardy has traveled with the U.S. military in more than 35 countries and performed for the troops. He's appeared on many television networks and most of the major comedy clubs.
Eric Lampaert will partner with Jorge Ruiz Nov. 24-26. Multi-lingual actor and comedian Lampaert is a famous face in France, where his reality prank show made him a TV star. In the United States, he's best known for starring in a broadband ad with Bruce Willis. Lampaert performed in the "Moonwalkers" film, plays a stoner in a film low-budget British feature "AmStarDam," and hosts the cult night Comedians Cinema Club in which comics attempt to recreate classic flicks.
QUICK TIDBITS
The Laughlin Ranch Golf Club had its grand re-opening last month celebrating the golf course and store, spa, and premier SLATE restaurant.
Harrah's will highlight retro entertainment with "The Rat Pack Is Back" reliving tributes to legends and pals Frank Sinatra, Sammy Davis, Jr. and Dean Martin Nov. 1-10.
"Walkin' with Cash: Johnny Cash Tribute" starring Keith Furry will celebrate the life and music of the American singer known as The Man in Black on Sunday, Nov. 12 in the Avi Grand Ballroom at 3 p.m. Tickets start at $10.
The 10th Annual Wine Tasting & Charity Auction being held by the River Fund and Silver Rider Transit on Saturday, Nov. 18 from 1 to 4 p.m. at the Pavilion Theater at the Tropicana will feature wines, hors d'oeuvres, and auction and cash drawings. Tickets are $20 in advance; $25 at the door if available.
The 2017 Run Laughlin Half Marathon, 5K and 10K presented by the Laughlin/Bullhead International Airport will happen on Saturday, Dec. 2. New this year is the 10K, which is 6.2 miles. It's estimated 1,000 runners and walkers will participate among all three races. The host hotel is the Tropicana and the charity partner is the Boys & Girls Club of the Colorado River.
McKenzie's Rage at the River off road racing event presented by Southern Nevada Off Road Enthusiasts will take place at Laughlin Events Park Friday-Sunday, Dec. 8-10 with racing on Saturday and Sunday.
Britain's Finest Christmas: A Complete Beatles Experience will be featured in the Pavilion Theater at the Tropicana on Saturday, Dec. 16 at 8 p.m. Tickets are $20.
AVI HOLDS HORSEPOWER EVENT AND RODEO
The SoCal Jet Boat Show & Shine will be held at the Avi on Saturday, Nov. 4 from 9 a.m. to 5 p.m. with free admission. This Horsepower Fest event celebrate all things related to horsepower and showcases jet boats, v-drives, cars, hot rods, dragsters, motorcycles, trucks, off road vehicles, vintage restorations, etc. Activities will feature the Metal Mulishia and Fitz Army Freestyle Motocross show, food by local vendors, merchandise from small companies, and outdoor bars provided by the Avi.
The Grand Canyon Rodeo will be held at the indoor Mojave Crossing Equestrian & Event Arena again this year across the river from the Avi, which is the host resort, on Friday and Saturday, Nov. 17-18. Tickets start at $10. The go-around buckle presentation, year-end awards dinner and banquet will be held at the Avi.
AQUARIUS HOSTS UFO SYMPOSIUM
The Time for Truth: Living La Vida Loca (UFO Symposium) will be held at various sites within the Aquarius Friday-Sunday, Nov. 10-12 starting at 8 a.m. each day. The 2017 Laughlin UFO Symposium features headline speakers plus breakout national and international speakers, all experts in the fields of UFOlogy, metaphysics and consciousness. The full attendance package is $350.
CONTINUE ON TO...:

THIS WEEK'S >LAS VEGAS NEWS
LAST MONTH'S >LAUGHLIN NEWS
>VEGAS VIEW FULL ARCHIVES
Return to >"Heard Around Town"
Return to >Las Vegas Leisure Guide