BEN VEREEN BRINGS SHOWMANSHIP TO THE TROPICANA EXPRESS
Legendary Ben Vereen will appear at the Tropicana Express in the Pavilion Showroom on Saturday, Nov. 14 at 8 p.m. Tickets are $35, $45 and $55, call 800-243-6846.
On Broadway, Vereen has appeared in "Wicked," "Fosse," "I'm Not Rappaport," "Hair," "Jesus Christ Superstar," "Pippin," "Grind," "Jelly's Last Jam," and "A Christmas Carol." His role in "Pippin" garnered him both the prestigious Tony Award and the Drama Desk Award for "Best Actor in a Musical." In the Las Vegas production of "Chicago," he headlined with Chita Rivera.
For more than 35 years, Vereen has showcased his versatility and creativity, performing countless one-man shows worldwide. He's also toured his one-man show, "Ben Sings a Tribute to Sammy Davis, Jr."
Vereen's acting credits continue to give us memorable roles that stand the test of time such as the unforgettable Chicken George in "Roots" and as Louis Armstrong in "Louis Armstrong – Chicago Style." His television guest appearances are endless including recurring roles on "Silk Stalkings," "Webster, J.J. Starbuck" and "Booker."
Vereen's film appearances include the Hallmark movie "An Accidental Friendship" for which he was nominated for an NAACP Image Award, the upcoming independent film "21 and Wake Up" starring Faye Dunaway, the soon to be released Fox feature "Mama I Want to Sing" in which he co-stars opposite Ciara and Patti Labelle, and "And Then Came Love" starring Vanessa Williams.
EDGEWATER PROVIDES LAUGHS AT KOKOPELLI's SHOWROOM
The Edgewater's "Comedy on the Edge" headlines two stand-up comedians each Friday, Saturday and Sunday at 7 p.m. Tickets are $10, call 702-298-2453. The lineup Nov 6-8 is Diane Nichols and Bill Devlin followed Nov 13-15 by Chris Clobber and Jann Karam.
Diane Nichols was raised in San Francisco in a semi-show business family. She moved to Hollywood to start a comedy career and traveled to comedy clubs in Denmark and Sweden as well as aboard the Princess Lines cruise ships. Nichols has appeared on the late night talk shows and emceed the "Tribute to Lucille Ball" at the Academy of Motion Picture Arts & Sciences.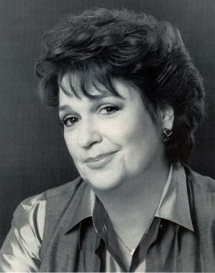 Los Angeles comedian, Bill Devlin was born and raised in St. Paul, Minn., in an Irish Catholic community as the youngest of eight children and taught by nuns in a catholic grade school. His most notable stand-up comedy routine was showcased in nine one-hour performances in two days at the California Men's Colony (San Louis Obispo), a maximum-security prison, as part of the "Arts In Corrections Program 2002."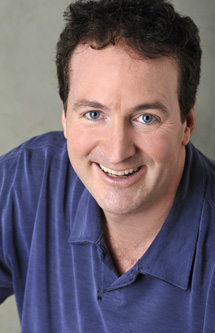 Before playing the comedy circuit, Devlin played the band circuit as manager and drummer for several Punk Rock bands in the late 70s and early 80s. Devlin has also held a host of other jobs including being a breeder and owner of champion Doberman pinscher show dogs. In 2001, he bred and owned the No. 1 female show dog in the United States.
TOP OF NEXT COLUMN
RIVER PALMS FEATURES STAND-UP COMEDIANS
Sammy's Comedy by the Shore at the River Palms is ongoing with stand-up comedians changing weekly and appearing Wednesday-Sunday. Tickets are $10. Upcoming acts are: Nov 11-15-Danny Browning and Johnny Beehner; and Nov 18-23-Mutzie and Mike Storck.
Danny Browning tours professionally all over North America, headlining comedy clubs, corporate parties, awards banquets, fundraisers and even one "nudist" resort.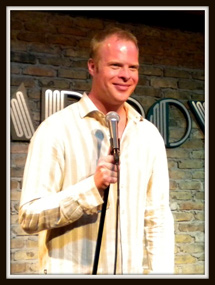 Recently, Browning was voted the "Funniest Person in Lexington," a competition that included more than 40 comedians. In 2008, Browning showcased in the Chicago Snubfest, a comedy festival featuring comedians who have been "snubbed" by other festivals. His performance earned a winning spot in the Top 3, and soon after, he was chosen to work at the prestigious Chicago Improv.
Johnny Beehner started his comedy career putting on his own shows during his college years. Now he travels the country proudly telling audiences what an idiot he is and explaining exactly why that is. The 6'5" comedian uses himself as the butt of his jokes.
Beehner had a strong background in improvisational theater throughout college, including training at Chicago's prestigious Second City. He was a finalist in the Chicago chapter of NBC's "Last Comic Standing" in the second season. He has also performed comedy at Milwaukee's Summerfest, the world's largest music festival.
LAUGHLIN EVENTS INCLUDE TALENT SHOW AND BOAT PARADE
For information on town-wide events, call the Laughlin Chamber of Commerce at 702-298-2214 or 800-227-5245.
On Wednesday, Nov 11, at 7 p.m., the Tropicana Express will hold a town-wide employee talent show with winners from individual property talent shows competing for the top award. Proceeds from the event will benefit the Colorado River Community Food Bank and Clothes Closet. Cost is canned goods or $5 donation to Laughlin Food Bank. For information, call 702-298-2214 or 800-227-5245.
On Nov. 28, the "River of Lights Holiday Boat Parade" will take place. The Colorado River-holiday event features decorated boats floating from Community Park in Bullhead City upriver to the Laughlin Bridge and returning to Community Park. Viewing will be along the Riverwalk at the casinos. Entries are welcome from private citizens and businesses; see laughlin.com for details.
RIVER PALMS HOLDS FUNDRAISING WINE TASTING
The Silver Rider Wine Tasting, Charity Silent Auction, annual fundraiser featuring wine tasting and a silent auction will be held at the River Palms Grand Ballroom on Saturday, Nov. 14 from 2-4 p.m. Nevada time. The auction items will be a wide variety of items from extended vacations and trips, to services, art and merchandise along with two cash drawings for $500 each. Tickets are $15 in advance; $20 at the door; or call 702-298-4435 for more information.





CONTINUE ON TO...:
>THIS WEEK'S LAS VEGAS NEWS
>LAST WEEK'S LAUGHLIN NEWS
>VEGAS VIEW FULL ARCHIVES
>Return to "Heard Around Town"
>Return to Las Vegas Leisure Guide