DIVAS LAS VEGAs' GETS TWO-YEAR EXTENSION
Female impersonator Frank Marino and the talented cast of "Divas Las Vegas" recently celebrated the one-year anniversary of their drag spectacular at the Imperial Palace. In addition, the show has been extended through December 2012 and Marino recently celebrated 25 years of performing on the famous Las Vegas Strip. For years the show was at the Riviera.

Column Continues Below Advertisement

The male, lady look-alikes impersonate superstars such as Whitney Houston, Bette Midler and Britney Spears. Two recent additions to the show are Mariah Carey and Lady Gaga. The show is created and helmed by Marino, who performs a Joan Rivers-inspired, comedic monologue and narrates the production. The show is Saturday through Thursday at 10 p.m. and tickets start at $39, call 888-777-7664.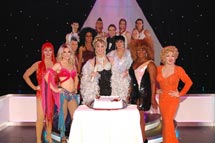 JABBAWOCKEEZ OPENS "MÜS.I.C." AT MONTE CARLO
Jabbawockeez revealed its new show "MÜS.I.C." (Muse-I-See) at the Monte Carlo on Friday, Oct. 22. With the younger generation clearly in mind, this high-energy production featuring an outstanding seven-member hip-hop dance troupe wearing their signature expressionless plain white masks and gloves attempts to introduce a new brand to the Strip much like "Blue Man Group" did but with the focus on dance. Tickets are $49, $59 and $79, call 877-386-8224.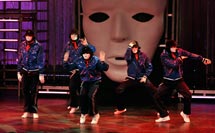 The show flows from scene to scene pondering different thoughts such as "own up to rhythm," "life is a sound track" or "explore your masculinity" executed in dream-like scenarios. Everything is in mime except when a voice presents some commentary to help the action along.
The dance crew first gained fame in their national television appearance on "America's Got Talent" in 2006, before winning the MTV hip-hop dance reality series, "Randy Jackson Presents America's Best Dance Crew" in March 2008. They have been featured on many network television programs, appeared in a Gatorade campaign, and toured as the opening act for the New Kids On The Block.

SEA BRINGS THAI FUSION CUISINE TO BALLY's

SEA: The Thai Experience has joined the culinary lineup at Bally's. Offering Thai fusion cuisine, the restaurant is now open for lunch, dinner and late-night bites.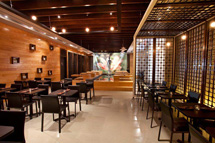 SEA: The Thai Experience opened its first location in Brooklyn, N.Y. in 2002. The restaurant's sleek modern design made it a perfect backdrop for films such as "Garden State"and"Sex and the City." After seven successful years in Brooklyn, SEA opened a second location in the Meat Packing District. Now there is a Las Vegas Strip, location.

HARRAH's RESORTS START 'ALL STAGE PASS' PROGRAM

Harrah's Entertainment resorts have launched an All Stage Pass. The new program allows guests to purchase a pass at the Planet Hollywood box office for a one-time fee and see as many shows as they like in a 48-hour period.Participating in the program are 17 entertainment offerings at Bally's, Caesars Palace, Flamingo, Harrah's, Imperial Palace, O'sheas, Paris and the Rio. Cost is $99 for Harrah's Total Rewards members and $119 for non-members plus tax and fees and for $40 more you can see the premium shows including "Cher," "Donny & Marie," "Barry Manilow" and "Penn & Teller." For information, visit www.lventertainment.com.

FOOD & WINE ALL-STAR WEEKEND COMES TO VEGAS

The inaugural Food & Wine All-Star Weekend, hosted by "Food & Wine's" Gail Simmons and an array of culinary all-stars, will take place in Las Vegas at luxury resorts Bellagio, ARIA, and Vdara, Nov. 5 -7. The celebrity chef-filled weekend will include events featuring Bravo's Top Chef cheftestants Fabio Viviani, Carla Hall, Jennifer Carroll, Hosea Rosenberg and Stephen Hopcraft, Top Chef Masters Rick Moonen and Hubert Keller and "Food & Wine" Best New Chef Vinny Dotolo. For the detailed event information visit www.foodandwine.com/vegas.

SURRENDER NIGHTCLUB STAYS HOT ALL WINTER

Surrender Nightclub at Encore is preparing for the winter season with enhancements designed to keep the new 60,000-square-foot venue a year-long oasis. More than 150 space heaters will encircle the venue's outdoor space. The SWITCH patio has been converted into a new VIP lounge with plush, oversized furniture underneath a built-in heating system. All of the luxurious eight bungalows and 24 cabanas are equipped with individual heating systems. Surrender-branded blankets will also be available. The winter season will unveil an all-new extended dance floor with a custom-designed pool cover, adding an additional 5,000 square feet for patrons to dance under the stars. Surrender Nightclub is open Wednesday through Saturday from 10 p.m. until closing.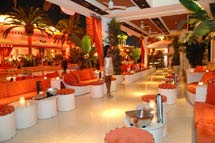 SINGER STEFANIE SUN DEBUTS WORLD TOUR AT WYNN
International pop singer Stefanie Sun is bringing "The Answer Is…Stefanie Sun World Tour Concert 2010 – Las Vegas" to the Encore Theater on Dec. 24 and 25 at 10 p.m. Wynn will be the first U.S. stop of the tour. Sun is regarded as one of the most accomplished artists in the Chinese pop industry and won more than 200 awards spanning Singapore, China, Taiwan, Hong Kong and Malaysia. Tickets are $58, $98 and $128, call Jade Entertainment 626-964-4747 or visit jadeticket.com.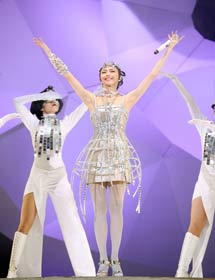 MEATBALL EATING CHAMPIONSHIP WILL HAPPEN AT THE RIO
Open to the public on Sunday, Nov. 7 at noon, a host of top-ranked Major League Eaters (MLE) including Joey "Jaws" Chestnut, will face off at the Masquerade Village Stage inside the Rio for the second Martorano's Masters Meatball Eating Championship. The winner will take home $1,500 cash and a monogram "M" necklace courtesy of Steve Martorano. Second, third and fourth place will win $750, $500 and $250, respectively.
Martorano opened his original Café Martorano in Fort Lauderdale in 1993. He opened his Rio location in 2007.
TOP OF NEXT COLUMN
NEW SHOW ABOUT LIBERACE WILL OPEN AT SAXE THEATER
A new show "Liberace - Music & Memories"… starring Wayland Pickard, who tickles the ivories like Liberace and takes on his appearance after a four-hour make-up process, will open at the Saxe Theater at the Miracle Mile Shops at Planet Hollywood on Tuesday, Nov. 9. This is the only "officially licensed" Liberace show. It's not a tribute show; it's a full stage production with a storyline that will run at 2 p.m.
QUICK CLIPS
Madame Tussauds recently presented Eva Longoria Parker with a $300,000 wax figure replica at her nightclub, Eve, in Crystals at CityCenter. The Hollywood starlet was chosen to be inducted into Madame Tussauds Las Vegas during National Hispanic Heritage Month, where she was honored for her outstanding success and philanthropic efforts. The statue is on display at Madame Tussauds Las Vegas.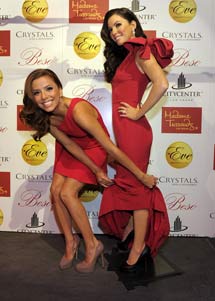 Magician Aaron Radatz will open his new 2:30 p.m. afternoon show at the Clarion on Friday, Nov. 19. Running Thursday - Monday, tickets will be $19.95 for adults and $9.95 for children, call 800-595-4849.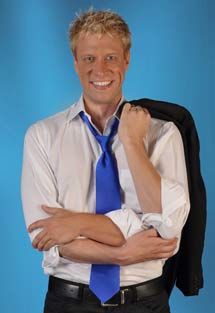 The "Brew's Best, Hand-Crafted Beer Festival" will be held on Saturday, Nov. 13, from 1 to 6 p.m. at The Village at Lake Las Vegas. The festival will showcase more than 50 beers for sampling from local and regional breweries. Tickets are $25 with proceeds benefiting New Vista Community.
A live taping of NPR's popular radio quiz show "Wait Wait...Don't Tell Me!" will take place at Paris in the Paris Théâtre on Thursday, Nov. 18 at 7:30 p.m. and air on Nov. 20.Host Peter Sagal, official judge and scorekeeper Carl Kasell, and a lineup of witty panelists will re-invent the news. Tickets are $50, $75, $100 and $150, call 800-745-3000.
Tony Hawk—skateboarding's top philanthropist, lead video-game character, and Birdhouse owner will present Stand Up For Skateparks, a fundraiser for high-quality public youth skateparks in low-income areas, at Wynn for the second time on Nov. 6 from noon to 4 p.m. For tickets, visit http://standupforskateparks.org/ or call 760-477-2479.
The November issue of "Esquire" magazine is unveiling its annual list of Best New Restaurants of 2010. On the list are two ARIA restaurants. Julian Serrano is recognized for its innovative tapas dishes, and Sage, which is Chef Shawn McClain's first Las Vegas restaurant, is featured as one of 11 U.S. Restaurants Not to Miss.
Rock & Rita's at Circus Circus is searching for the world's "Most Xtreme Bartender" (MXB), on Wednesday nights over six weeks. The competition, which is open to the public, will conclude on Nov. 10.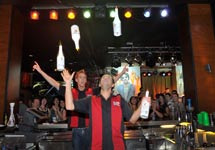 In honor of Veteran's Day, GI JAMS® will present the musical talents of the United States military troops and veterans at the Cannery, on Friday, Nov. 12 at 8 p.m. A total of nine bands will play original music. Tickets are $20 and $15 with a military ID, call 702-507-5757.
At the Palms, Nove Italiano's Executive Chef Geno Bernardo will hold a special cooking class at noon on Saturday, Nov. 6 called "My Italian Thanksgiving." The class will feature six-courses comprised of his family's dishes and will finish with everyone sitting down to try each course paired with wine. The cost is $75, call 702-942-6856.
On Saturday, Nov. 20, from 7 – 10 p.m., Rock 'n' Roll Wine will hold a wine tasting at the Crown Theater at the Rio and feature more than 50 wines and multi-platinum, Grammy-nominated rockers Fuel that made their debut album in 1998. Rio restaurants Martorano's, Voodoo Steak,and Buzio's will be selling $3-6 menu items.Tickets are $45.
Disney's "The Lion King" cast celebrated the launch of new Friday night performances with a party at Mix Lounge at Mandalay Bay. The show will be dark Monday night.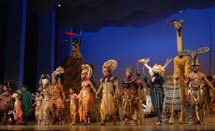 Hosted by ARIA, the 10th annual Michael Jordan Celebrity Invitational (MJCI) will be held at the very private and exclusive Shadow Creek, perennially ranked among "Golf Week" magazine's Top 10 courses, March 30-April 3, 2011. Founded in 2001, the MJCI has raised more than$5 millionfor charity.
Launching the holiday season on Nov. 12 and 13, "A Tartan Tale" will come to life with an elaborate three-day event at M·A·C at The Forum Shops at Caesars from noon to 7 p.m. The event will include a live performance, glamorous décor, and a complimentary makeover.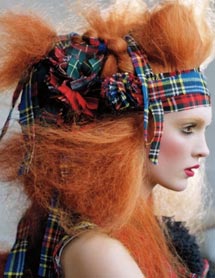 In appreciation, the "Greg London – Impressions That Rock!" show at the Riviera is offering free show tickets to all veterans for the Nov. 11 Veteran's Day show at the Riviera. Tickets are available at the hotel box office.
Cabo Wabo Cantina inside Miracle Miles Shops will host its first food drive Nov. 11 – 18 and be collecting non-perishable food items to benefit Three Square. In return, patrons will receive 10 percent off their dining bill.

The Gay and Lesbian Community Center will present its 16th Annual Honorarium at Caesars Palace on Nov. 5 and recognize Southern Nevada individuals for their giving this past year. For information, visit www.thecenterlv.com/events.htm.
Column Continues Below Advertisement

CONTINUE ON TO...:
>THIS WEEK'S LAUGHLIN NEWS
>LAST WEEK'S LAS VEGAS NEWS
>VEGAS VIEWS FULL NEWS ARCHIVES
>Return to "Heard Around Town"
>Return to Las Vegas Leisure Guide