MORTON GROUP OPENS NEW RESTAURANT CRUSH AT MGM GRAND!

The Morton Group, led by restaurateurs Michael and Jenna Morton, will debut CRUSH for lunch and dinner in early December at MGM Grand.

The 7,000-square-foot restaurant will be divided into two distinctive rooms that will each have a bar and the entryway will open into a "greenhouse" garden with lighting emulating the natural migration of the sun. The doorway at the back of the garden wll reveal the dining cellar, which will be topped in its entirety by a barrel-vault ceiling composed of white brick. The cellar will also feature a private dining room seating up to 40 guests. The restaurant will be available for corporate parties, special events and buy-outs, with the garden room seating 130 and the cellar's capacity at 100.

CRUSH will offer a cosmopolitan shared-plate menu by Executive Chef William DeMarco. Menu items will be intended to be shared and portioned as either small plates or larger plates, which will provide indulgent portions.

The Morton Group repertoire also includes La Cave Wine and Food Hideaway inside Wynn and La Comida, a Mexican restaurant downtown.

COMIC CARLOS OSCAR OPENS AT SHIMMER CABARET AT LVH

Proudly clean comic Carlos Oscar has opened his new show in the Shimmer Cabaret at the LVH. Oscar, presented by Monumental Events, performs at 8:30 p.m., alternating nights with all-vocal group MO5AIC in the 350-seat theater with dates currently booked through to March 2014. There will be no shows in December. Tickets are $49 and $29 for Nevada residents.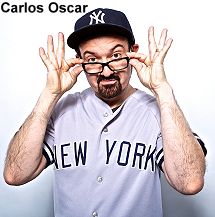 The family-friendly comedian whose four-letter words are "wife," "kids" "debt," etc. has appeared on network television and in 2012 was named Princess Cruise Lines Entertainer of the Year.
Column Continues Below Advertisement
BELLA TWINS AND MARIO LOPEZ HOST SUGAR FACTORY OPENING
The grand opening of Sugar Factory American Brasserie at Town Square will be hosted by WWE wrestlers and E! Entertainment Television's "Total Divas" reality stars, the Bella Twins, and "Extra" host, Mario Lopez, at 5 p.m. on Dec. 6.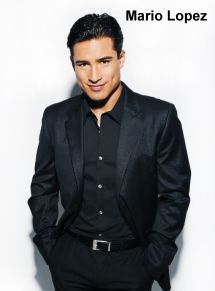 As the first Las Vegas Sugar Factory to be located off Strip, the new 7,000-square-foot brasserie and retail store, opening early November, will be located next to the AMC Theatres. The new outlet will feature a sampling of the company's signature treats and merchandise, including the famous Couture Pops. The fun eatery will be open from 11 a.m. to 1 a.m. daily and have a brunch menu available every Saturday and Sunday.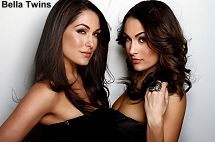 HARD ROCK HOSTS KOMP'S POLITICALLY CORRECT HOLIDAY BASH
KOMP rock radio station 92.3 will hold KOMP'S Totally Politically Correct Holiday Bash featuring Stone Temple Pilots (STP) with Linkin Park vocalist Chester Bennington and special guests P.O.D. (Payable on Death) and Sick Puppies at The Joint at Hard Rock on Sunday, Dec. 15 at 7 p.m. Tickets start at $39.50.
STP released on Oct. 8 their EP, "High Rise." P.O.D. formed in 1992 in San Diego, Calif., and released their eighth and latest record, "Murdered Love" with the band having penned every track on the album. The trio Sick Puppies recently released their third album, "Connect."
CANNERY WELCOMES EVOLUTION EXTREME ACTION SPORTS
Nov. 1-3, The Club at the Cannery will host Evolution Extreme Action Sports in which pro-riders will compete in freestyle motocross (motorcycle dirt bikes), snowcross (snowmobiles) and BMX (bicycles). Extreme Action Sports became popular in the 1980s and have been growing ever since. The three-day event has shows on Friday at 7:30 p.m., Saturday at 1:30 and 7:30 p.m., and Sunday, at 1:30 p.m. There will be a meet and greet after each show for autographs. In addition, there will be an after-party on Friday night directly after the evening show until midnight. Tickets are $20 and $10 for children under 12.
VEGAS VALLEY BOOK FESTIVAL TAKES PLACE OCT. 30 - NOV. 2
The 12th annual Vegas Valley Book Festival will take place Oct. 30-Nov. 2, with most programs scheduled at the downtown Historic Fifth Street School. The schedule for all activities is available at www.vegasvalleybookfestival.org.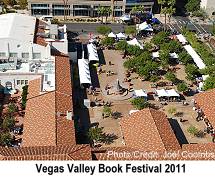 An additional book-launch event has been added Monday, Nov. 4 at the Historic Fifth Street School. Bestselling author Jeff Kinney, author of the "Diary of a Wimpy Kid" series, will launch his latest book in the series and make an audience presentation at 11 a.m. Reserve two seats by sending an R.S.V.P. to wimpykid@abramsbooks.com, while they last.
The Vegas Valley Book Festival will bring together more literary and cultural programs than ever before. The festival features more than 165 authors and 100 events, including 45 panel discussions, four keynote speakers, readings, book signings, workshops, vendor exhibits, art exhibitions, spoken word performances and other special programs for a diversity of genres, ages and cultural backgrounds. Most events are free and open to the public. This year's festival is a featured event of the Nevada sesquicentennial celebration.
OPPORTUNITY VILLAGE'S 'GREAT SANTA RUN' ARRIVES DEC. 7
Opportunity Village's largest annual fundraiser, the Las Vegas Great Santa Run, is slated for Dec. 7 in Downtown Las Vegas with the race beginning at the Fremont Street Experience. Last year, nearly 10,000 participants donned their Santa Suits for the event. Now in its ninth year, the event includes a 5K run and one-mile Kris Kringle Jingle walk.
Opportunity Village's Great Santa Run will again fight for the reigning title of "World Santa Challenge" champion. This friendly competition takes place between various Santa Runs across the globe, including Liverpool, Tasmania and Osaka, to see which race can accrue the most participants. Las Vegas has won the coveted award eight times.
Participants can register at LasVegasSantaRun.org as an individual racer for $40 or as an adult team for $35 a runner. Children can join the festivities for $25.
COMMONWEALTH DOWNTOWN CELEBRATES ONE YEAR
Downtown cocktail bar with the 2,000-square-foot rooftop patio, Commonwealth, will celebrate its one-year on Wednesday, Nov. 13 starting at 9 p.m. with DJs including headliner Anna Lunoe and resident ones Technicolor, Plo, Kid Conrad, B-Side and Teenwolf. Downstairs in the pre-Prohibition era inspired bar, music will be provided by local pianist Joey Pero and trumpet player, Michael Spadoni.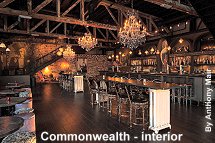 THE MOB MUSEUM AND ZAPPOS.COM RECOGNIZE KEFAUVER DAY
On Friday, Nov. 15, from 10 a.m. to 8 p.m., The Mob Museum downtown will commemorate the anniversary of the Kefauver Committee hearing, which took place in its building on Nov. 15, 1950, by offering free admission for Nevada residents and buy one, get one free for non- residents that day.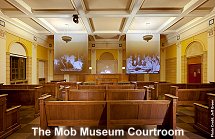 Kefauver Day is held each year to raise awareness of the significance of the U.S. Senate Special Committee to Investigate Organized Crime in Interstate Commerce - as the Kefauver Committee hearings were officially called - on the nation's fight against organized crime and development of Las Vegas as the nation's gaming capital. Held in 14 cities across the country, including Las Vegas, the hearings were led by U.S. Senator Estes Kefauver (Democrat-Tennessee) to expose and control organized crime.
TEGAN AND SARA VISIT THEIR MEMORABILIA AT HARD ROCK
Last week, Indie rock duo and twin sisters Tegan and Sara made a special appearance at the Hard Rock Hotel & Casino to check out their one-of-a-kind memorabilia showcase. The display symbolizes their career milestones as internationally-celebrated songwriters, performers, and artists. The case includes a drumhead, cropped red leather jacket and red blazer worn during a performance on "The Tonight Show with Jay Leno," as well as an acoustic guitar used during a recording of their live album and DVD titled "Get Along."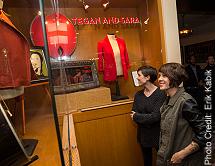 COMETS AND DESPERADO APPEAR AT RAMPART CASINO
Bill Haley's Original Comets will perform in the Grand Ballroom at the Rampart Casino on Saturday, Nov. 23 at 4 p.m. Tickets are $15.
Desperado - the Premiere Eagles Tribute Band will perform at on Saturday, Nov. 23 at 7:30 p.m. and again on Sunday, Nov. 24 at 4 p.m. Tickets are $15.
TOP OF NEXT COLUMN
THE HAMMARGRENS HOLD ANNUAL OPEN HOUSE
Sandy and Lonnie Hammargren will hold their 18th Annual Open House celebrating Nevada Day, which this year is also an official function of Nevada's 150th Birthday Sesquicentennial Celebration, on Saturday and Sunday - Nov. 2 and 3 from noon to 5 p.m. at 4318 Ridgecrest Drive. There will be non-stop live entertainment, tours and refreshments. The Dumpkoff Band will perform from noon to 2 p.m. and other acts until 5 p.m. Donation is $10 to benefit "The Hammargren Home of Nevada History."
HENDERSON HOLDS COMMUNITY'S LARGEST FITNESS BLOCK PARTY
On Saturday, Nov. 9, the public is invited to play in the streets and city parks from 10 a.m.-2 p.m. as part of the inaugural Henderson Stroll 'n Roll, the city's spin on Ciclovia, the largest car-free streets celebration held in Bogotá, Columbia. Admission is free.
Paseo Verde Parkway from Paseo Verde Park, 1851 Paseo Verde Pkwy., to the Henderson Multigenerational Center, 250 S. Green Valley Pkwy., will be closed to motorized traffic for the event, where the community will come together to enjoy one mile of open streets to stroll, bike, skate and play. Touted as the community's largest fitness block party, there will be entertainment along the route, including music, Big Wheel races, human hamster ball competitions and a bicycle obstacle course. Each hub will contain a variety of leisure and exercise classes for all ages, including Zumba and CrossFit. It also includes a number of free activities for children like an arts and crafts station, bounce houses and face painting, as well as demonstrations by specialized units of the Henderson police and fire departments.
FUN NOTABLES
The Act nightclub located in The Shoppes at The Palazzo didn't last a year and closed already.
Singer and actress Selena Gomez will perform at the Mandalay Bay Events Center Saturday, Nov. 9. Earlier this year, Gomez premiered the single "Come & Get It" and made her debut television performance of the song at the 2013 MTV Movie Awards. Tickets range from $30.50-$65.50.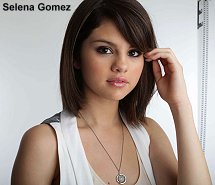 Vocal impressionist Véronic DiCaire with her show "VÉRONIC Voices," named by "USA Today" as one of "Las Vegas' Don't Miss Shows," is adding performances at Bally's through Jan. 18.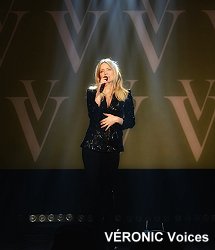 The Scintas will have their show go dark for the month of December at the D downtown.
A new Marshalls discount clothing store opened in the Showcase Mall on the Strip.
Claire Sinclair, star of PIN UP™ at the Stratosphere, will be the queen at the 4th Annual Las Vegas Halloween Parade in local artist Henry Chang's MisterFusion Artcar along Fremont Street East on Thursday, Oct. 3. All costumed characters are welcome to line up at 6 p.m. and march for free at 7 p.m.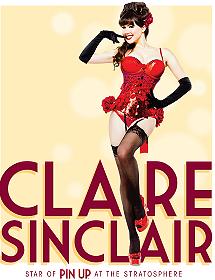 The city of Henderson is seeking entries that must be illuminated in lights and reflect the theme "An Old-Fashioned Christmas Delight" for the WinterFest Evening Light Parade to be held on Saturday, Dec. 14 at 5 p.m. It's free to participate, visit HendersonLive.com. Cash prizes will be awarded to the top three float entries: $1,000, $750 and $500.
PBR Rock Bar & Grill inside the Miracle Mile Shops at Planet Hollywood will offer former and active duty military members a 20 percent discount on their total dining bill on Veteran's Day, Monday, Nov. 11.
The free public book signing and discussion "When Is Strong, Strong Enough?" by Souraya Christine scheduled for Oct. 19 has been moved to Saturday, Nov. 9 at 2 p.m. at the West Las Vegas Arts Center Community Gallery, 947 W. Lake Mead Blvd. The event will feature Christine and other authors covering loneliness, abuse, depression, forgiveness and healing.
Smashburger is looking for one winning couple to get married or renew their vows on 11/12/13, the penultimate iconic date of the century. To enter, send in a quick video about why you love burgers and each other by Nov. 1 at the contest page http://woobox.com/nxzo66. The winning couple will receive burger-themed nuptials, be married by Elvis and have a reception for 30 friends and family.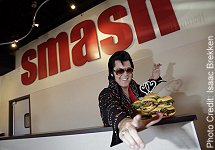 The Eiffel Tower Experience at Paris has a Halloween package zombie attraction featuring tower ambassadors, spooky décor, unexpected surprises, a beverage and photograph from Oct. 31 to Nov. 3.
The 5th Annual Cards for Kids Under the Stars Casino Night is set for Saturday, Nov. 2 from 6 – 10 p.m. at TPC Summerlin Golf Course to support Nevada-based Children's Heart Foundation. The evening features blackjack, live and silent auctions, 50/50 drawing and more. Event is $20, visit www.chfn.org or call 702-967-3522.
On Friday Nov. 15 from 2 to 5 p.m., Sambalatte in Boca Park Fashion District will host a live demonstration of the new Steampunk MOD 2.1 machine with complimentary freshly brewed coffee and tea samples.
Communities In Schools of Nevada will host the third annual Harvest For Hope featuring nine-award winning restaurants from The Cosmopolitan, live and silent auctions, music, and the new Little's Lounge children's event at Cashman Center on Friday, Nov. 1 from 5-9 p.m. to benefit the local affiliate of the nation's leading dropout prevention program. Tickets are $250, $350 and $100 for children.
On Saturday, Nov. 2 at 7 a.m., Adam's Place will be holding its 6th Annual Step Out for Safety, Step Up for Health, 5k Fun Run and 1M Fun Walk, at Valley Hospital Medical Center at 7 a.m. New this year is a three-team relay. Registration is $15 for Individuals and $30 for families. Goodie bags and T-shirts available for the first 200 registrants, visit www.adamsplaceforgrieflasvegas.org.
HUSSONG'S CANTINA AND REVIV ACKNOWLEDGE DAY OF THE DEAD
REVIV, the new IV wellness spa at The Underground at MGM Grand, will commemorate Dia de los Muertos, or "Day of the Dead," with "Bring You Back From the Dead" specials on Nov. 1 and 2. The B12 injection, originally priced at $25, will be $15. The B12 Slimboost and Glutathione injections, both originally priced at $30, will be $20 each.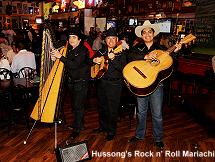 Hussong's Cantina & Taqueria at The Shoppes at Mandalay Place will honor the Mexican national holiday Day of the Dead on Friday, Nov. 1 and launch Day of the Dead beers, a Mexican owned and brewed line of craft beer from Tecate, Mexico, for $6. Also debuting on the menu will be Hussong's Caliente Michelada, a zesty libation with distinct spicy flavors of Chili Devil beer for $10. Festive sugar skull-inspired face painting will be available from 6 to 8 p.m. along with the musical stylings of the restaurant's Rock n' Roll Mariachi band.
SHANIA TWAIN LAUNCHES FIRST LAS VEGAS SKC CLUBHOUSE
Shania Twain, the world's best-selling all time female country artist, launched the first Las Vegas SKC Clubhouse of The Shania Kids Can Foundation (SKC) at Tom Williams Elementary School in North Las Vegas. SKC is Twain's nonprofit organization dedicated to improving the lives of at-risk children in communities across the world. The program was founded as a response to the difficulties she endured as a youth. The clubhouse is a brightly decorated room supplied with rich academic, nutritional, therapeutic, and extra-curricular activities for qualifying students in the program.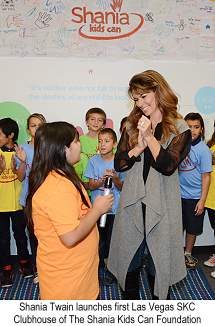 SPEEDWAY HOLDS CHARITY PJ 5K AND ONE-MILE WALK
The Las Vegas Chapter of Speedway Children's Charities will host the inaugural PJ 5k and one-mile walk at Las Vegas Motor Speedway (LVMS) on Sunday, Nov. 24 at 4:30 p.m. Participants will run, jog or walk the course through the Glittering Lights display at the superspeedway, which is Nevada's largest drive-through Christmas light show, in their pajamas. Participants who donate a new pair of children's pajamas will be entered in a drawing to win two tickets to LVMS's 2014 NASCAR Weekend. Individuals, kids in strollers and teams are welcome. Entry fees range from $15 to $35. To register, contact Paulette Anderson at 702-632-8242 or panderson@lvms.com.
AREA DUNKIN' DONUTS HOLD 'ADOPT-A-FAMILY' HOLIDAY DRIVE
Dunkin' Donuts restaurants in Las Vegas are getting into the spirit. From Nov. 1 to Dec. 13, a total of 15 area Dunkin' Donuts restaurants will adopt a family supported by the Nevada Childhood Cancer Foundation. During that time, guests can select an "ornament" from a Christmas tree listing an item needed for that family. Upon return to that Dunkin' Donuts restaurant with their donated item, the guest will receive one free medium hot or iced coffee. Any additional donated items beyond the wish list will go directly to the Nevada Childhood Cancer Foundation to help other families.
Column Continues Below Advertisement
CONTINUE ON TO...:
THIS WEEK'S >LAUGHLIN NEWS
LAST WEEK'S >LAS VEGAS NEWS
>VEGAS VIEW FULL NEWS ARCHIVES
Return to >"Heard Around Town"
Return to >Las Vegas Leisure Guide