<!A-- Left Column -->

Jon Reep, known to millions as the redheaded hillbilly in the Dodge Ram commercials who leans out of a beat-up car and utters the now famous line, "That thing gotta Hemi?," will headline at the Riverside, Nov. 4-9. Tickets for his 7 p.m. shows are $24, call 800-227-3849, ext 616.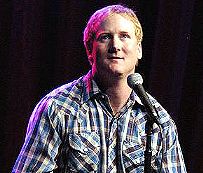 Reep was raised in a small neighborhood in Hickory, N.C. In 1992, he attended NC State University in Raleigh and graduated in communications. While in school, he did stand-up at night at a comedy club called Charlie Goodnights. After graduating in 1996, he worked as a production assistant for UNC-TV and continued to perform at Goodnights. In 1998, he hit the road as a full time traveling comic and never looked back.
Since then, you may have seen him on NBC's "Last Comic Standing," Comedy Central's "Premium Blend" or the half-hour special "Comedy Central Presents: Jon Reep." He's also appeared on TBS' "Pit Stop Comedy," NBC's "Late Friday," or the ABC Sitcom "Rodney" as Officer Gerald Bob, the dim-witted cop. More exposure came when Reep appeared in a Sierra Mist commercial that aired during the Super Bowl. He was dressed as a bag pipe player wearing a kilt. In the movie arena, he's in the film, "Harold & Kumar Go To Amsterdam," playing a huge redneck named Raymus.
Funnyman Louie Anderson will headline at the Rio Vista Outdoor Amphitheater at Harrah's, Nov. 1-3. He'll perform nightly at 7 p.m. and also do a 9 p.m. show on Saturday.
Anderson has crafted comedy routines by sharing the ups and downs of his childhood experiences as one of 11 children in Minnesota. His won a first-place trophy at the 1981 Midwest Comedy Competition, where competition host Henny Youngman recognized the young comic's diamond-in-the-rough genius and hired him as a writer.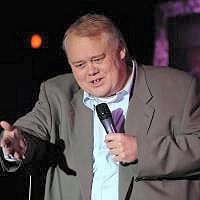 Johnny Carson invited Anderson to make his national television debut on the "The Tonight Show" in 1984, and the rest is history. Leno, Letterman, "Comic Relief" and Showtime and HBO specials followed, making Anderson a household name and opening doors for him as an actor. He has guest-starred in sitcoms like "Grace Under Fire" and dramas like "Touched by an Angel" and "Chicago Hope." He has had memorable featured roles in film comedies like "Coming to America," opposite of Eddie Murphy, and the classic "Ferris Bueller's Day Off." He is also host of "Comedy Showcase," the late-night series that follows "Saturday Night Live" and has done "Family Feud."
In 1995, Anderson put his creative energies to work on the Saturday morning animated series "Life with Louie." The long-running series based on Anderson's own childhood and his life with his father won three Humanitas Prizes for writing on a children's animated series, making him the only three-time recipient of this award.
As a book author, he's written "Dear Dad - Letters From An Adult Child," and "Good-bye Jumbo...Hello Cruel World."

TOP OF NEXT COLUMN
The famous rhythm and blues/soul/doo-wop vocal group from New York, Little Anthony and The Imperials will appear at the Pavilion Showroom at the Tropicana Express, Nov. 28-29. Tickets for their 8 p.m. shows are $25, $29 and $35.
The group, which was first active in the 1950s, has been nominated for a possible 2009 induction in to the Rock 'n' Roll Hall of Fame. Lead singer Jerome Anthony "Little Anthony" Gourdine is noted for his high-pitched falsetto voice.
Staying relevant, Little Anthony and The Imperials have recently released a new recording entitled, "You'll Never Know." Their new Web site address is littleanthonyandtheimperials.net, which heralds their 50th anniversary.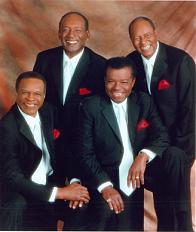 While there were member changes over the years, the lineup of Anthony, Sammy Strain, Ernest Wright, and Clarence Collins is considered the "classic" and "definitive" Imperials grouping, as this was the unit that is best known, and that virtually had all of the group's big 1960s hits. This is also the lineup that has been seen by millions of fans on television programs such as "The Ed Sullivan Show," "American Bandstand," "Shindig!," "Hullabaloo," " Perry Como's Kraft Music Hall," and other national network programs. On Aug.30, 1997, they were also featured on NBC's "Today" show as part of that show's "Summer Concert Series," and appeared on two popular PBS specials; "Rock, Rhythm, and Doo Wop," and "Soul Spectacular: 40 Years Of R&B" in 2002 and 2003, respectively.
This is the same member lineup that recorded two new CDs: "Little Anthony & The Imperials-Live: Up Close & Personal" (The group's first ever live album), and "Pure Acapella," an all a capella CD showcasing the group's vocal talents without music on several classic 50s Doo-Wop songs, including their own hit, "Two People In The World," which was written by Imperials member Ernest Wright. These two recordings marked the first time that the classic lineup had recorded together in more than 30 years.
Laughter is provided by comedians weekly at the River Palms when they take center stage at the River Palms Comedy Room. Comedians Rick Natoli, John Padon and Rick D'Elia will perform Nov. 11-15. Shows are presented Tuesdays through Saturdays at 9 p.m. Tickets are $17.95 for general seating and $22.95 for preferred seating, call 866-448-7849 or 702-474-4000.
An Emmy Award winning writer, Padon is at the top of his game and a long way from the tough crowds in catholic school. His rapid fire comedic approach attacks politicians, political correctness, as well as the silliness of our everyday lives.
Another Boston comic who moved west is Rick D'Elia, a regular sketch performer on "The Tonight Show with Jay Leno." His keen observational humor and quick wit lead him to the finals in the 2000 San Francisco Comedy Competition.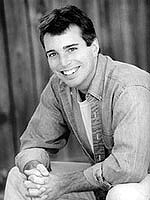 The "Doo Wop Christmas Show" is scheduled at the Aquarius Pavilion on Nov. 29. Tickets are $34.95 and $44.95 for the 7 p.m. show.
CONTINUE ON TO...:
>THIS WEEK'S LAS VEGAS NEWS
>LAST WEEK'S LAUGHLIN NEWS
>VEGAS VIEW FULL ARCHIVES
>Return to "Heard Around Town"
>Return to Las Vegas Leisure Guide