Top comedians Mark Curry, Sheryl Underwood, Earthquake, Corey Holcomb and Lavell Crawford are set to join host Tracy Morgan, who plays Tracy Jordan in the NBC sitcom "30 Rock," for "LAFFAPALOOZA!," a comedy showcase taking place Saturday, Nov. 22, in the Palace Ballroom at Caesars Palace. The performance is part of the star-studded weekend line-up as TBS presents a "Very Funny" Festival: The Comedy Festival, which is in its fourth year.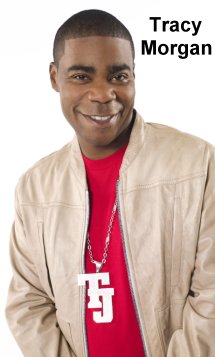 "LAFFAPALOOZA" will be taped for television audiences and air on TBS Sunday, Nov. 30, at 11 p.m. (ET/PT). Since its Atlanta debut more than 15 years ago, "LAFFAPALOOZA!" has been a launching pad for up-and-coming comedians. This marks the first year "LAFFAPALOOZA!" is part of The Comedy Festival and being taped for TBS. Tickets are $45.

Column Continues Below Advertisement


Celebrating their 20th Anniversary Tour that commences on Nov. 1, The Smashing Pumpkins will make their way to The Pearl at the Palms on Saturday, Nov. 29, at 8 p.m. Tickets are $78, $88 and $113, call 702-474-4000.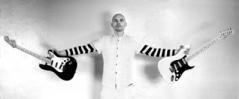 The group that has sold more than 30 million albums will release a precedent-setting new single "G.L.O.W." via the "Guitar Heror World Tour" game, and a revealing two-DVD set "If All Goes Wrong" on Nov. 11 via Coming Home Media. "G.L.O.W.," bundled with two other hits "1979" and "The Everlasting Gaze," will be available post-launch of the game as a three-song downloaded content pack.
R&B sensation Usher is set to perform at the Pearl at the Palms on Friday, Nov. 21, at 9 p.m. Tickets are $86, $101 and $176, call 702-474-4000.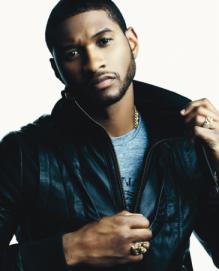 After being signed by legendary L.A. Reid at age 14, Usher Raymond, released his debut album "Usher" in 1994, with the hit single, "Think of You." His sophomore album "My Way" released in 1997 had Usher doing quite a bit of the writing and the title track going platinum. In 2004, he collaborated with Lil Jon and Ludacris for hit "Yeah!" Later that year, Usher released "Confessions" and received a Grammy award for Best Contemporary R&B Album. Usher's latest release "Here I Stand" came out last May.
This week, Boyd Gamng opened a T.G.I. Friday's at the Gold Coast in an area that was formerly a steakhouse and entertainment lounge and at Sam's Town. Both locations are the first to offer a complete breakfast menu daily from 6 to 10 a.m. Another Friday's will open at the Suncoast on Nov. 3. The new locations join the one at The Orleans that has been extremely popular since opening nearly two years ago.
Other new Boyd Gamng restaurants include: Salvatore's Italian Steakhouse at the Suncoast; Ping Pang Pong and Noodle Exchange at the Gold Coast; a Deli and Dunkin' Donuts at Sam's Town: and this fall Fuddruckers, Sbarro and Baskin - Robbins at The Orleans.
Fab Four Mania, an accomplished Beatle tribute band, is now performing at the Riviera in the Versailles Showroom Sunday through Wednesday at 10 p.m. Tickets are $60 and $70 for VIP seating.
The Fab tribute band will perform Beatles' hits including songs from the "Sgt. Pepper's Lonely Hearts Club Band" album at the Cannery in North Las Vegas on Friday, Nov. 7 at 8 p.m. The show will also feature performances by acclaimed all-female string trio, Bella Rumore, and belly dancer Dahab. Admission is $10 at the door.
Fab Four Live, another accomplished Beatle tribute band, performs at 5:30 p.m. at the V Theater at the Miracle Mile Shops at Planet Hollywood, Friday through Wednesday. Tickets are $54-$69.
Engleblert Humperdinck, who has sold more than 150 million records worldwide, including 64 gold and 24 platinum albums, will headline the 827-seat Orleans Showroom, Oct. 30-Nov. 2. Tickets are priced from $54.95, call 702-365-7075.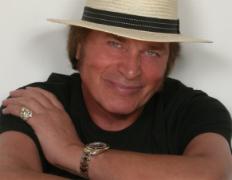 It was 40 years ago that Humperdinck first hit the charts with his smash hit "Release Me (And Let Me Love Again)." The song went to No. 1 in 11 countries and was so big in the United Kingdom that it managed to prevent The Beatles' two-sided hit "Penny Lane/Strawberry Fields Forever" from reaching the top of the charts. His fan club remains one of the largest in the world, with 250 active chapters.
The Smothers Brothers are an American music and comedy team consisting of brothers Tom and Dick. The brothers' trademark act is performing folk songs (Tom on acoustic guitar, Dick on string bass), which usually leads to arguments between the siblings. Tom's signature line to Dick is "Mom always liked you best!" They will headline, Nov. 6-9. Tickets are $39.95.
From 1967 to 1969, they hosted their own prime-time comedy hour entitled "The Smothers Brothers Comedy Hour." The show is now studied in universities across the country as an important factor in the revolutionary changes undergone in the United States during the 1960s.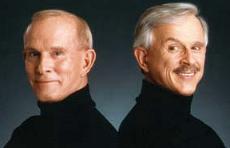 This year marks The Smothers Brothers 50th year performing together. They continue to tour the country as the longest-lived comedy team in history.
The Golden Nugget downtown will host a new week-long poker series, Nov. 24-30, in its events center, The Grand. The Grand Fall Classic Poker Series will primarily feature more than 30 tables of non-Hold 'em tournaments daily, including Omaha, Pot Limit Omaha, HORSE and a new Mixed Games Tournament with favorites like 2-7 Triple Draw, 7 Stud High/Low and Crazy Pineapple.
Each tournament will be a trophy event and begin at noon daily, with buy-ins of $230. Each will feature an 8,000 starting chip stack with additional 2,000 bonus chips available for $10 more at registration. For information or to register call 702-386-8164.
For players wanting a Hold 'em game, the series will also hold $125 No Limit Hold 'em Tournaments at 2 and 6 p.m. daily. This tournament will start players at 8,000 in chips and feature 30 minute blind levels.
The second Happy Paws and Friends Pet Expo will be held Saturday and Sunday, Nov. 22-23 at Cashman Field Center from 10 a.m.-5:3O p.m. The indoor consumer pet show will feature free entertainment, holiday shopping for pet lovers, celebrity pet performers (Disney's Air Bud and Tillman, the Skateboarding Retriever), the Popovich Comedy Theatre, a Petting Zoo, special raffles and giveaways. General Admission is $10 for adults, $5 for seniors, and free for children under 13; visit www.happypawsandfriends.com or call 702-363-3051.
One of the premiere interpreters of popular song, the multi-talented Roslyn Kind, who is Barbra Streisand's kid sister, will perform on Nov. 14 and 15 at the Cannery. Tickets for her 8 p.m. shows are $10 at the door.
Kind has forged a successful career in all facets of entertainment from critically acclaimed recordings to sold-out performances on Broadway and prestigious venues including Lincoln Center, The Greek Theater and London's Café Royal. In 2006, she made her Carnegie Hall debut with her frequent musical collaborator and friend, Michael Feinstein.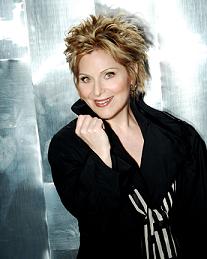 Kind released her first album, "Give Me You," while in her teens. Her latest CD release is "Come What May." She has appeared in movies like "I'm Going to be Famous" and television shows such as "Switched at Birth," multiple episodes of NBC's "Gimme a Break," "Throb" starring Jane Leeves and CBS's "The Nanny."
The Great Vehicle Adventure will take place at Cashman Field Center downtown on Nov. 1 and 2 from 9 a.m. to 5 p.m. The convention hall will be filled with 70 vehicles such as a bull dozer, Lamborghini, monster truck and double decker bus for families to experience. There will be hands-on demonstrations, celebrity appearances, entertainment, face-painting, balloon animals, and much more.
The first 500 kids each day will receive a Jack in the Box meal coupon. Tickets are $14 for adults, $12 for children and free for children under two. Admission coupons for $3 off are available online at www.thegreatvehicleadventure.com.
Impersonator Steve Solomon will weave his different dialects and carzy characters into stories at the 450-seat Suncoast Showroom, Nov. 7-9. In summary, Solomon turns his experience with an Italian Mom and Jewish Dad into a one-man comedy. Tickets are priced from $19.95, call 702-636-7075.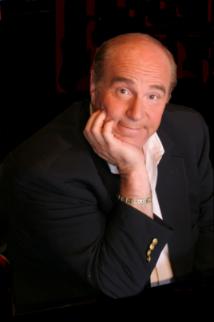 "Variety Live Returns!," a today's "Ed Sullivan Show," features a variety of performers including Larissa's hula-hoop act, the post modern magic of Jason Bryne, variety award winner Charlie Frye & Company, the hilarious Jeff Hobson, the physical comedy of Rob Torres, England's new singing sensation Ben Stone and foot juggler Antje Pode. Tickets are priced from $19.95.
Sonny Turner, former lead singer for The Platters, will be headlining at the Suncoast in North Las Vegas, Oct. 31-Nov. 2.
This week, Treasure Island commemorated the fifth anniversary of its sexy outdoor production, "Sirens of TI," by renaming "Buccaneer Blvd" leading into the property as "Sirens Cove Blvd." The new name celebrates the iconic show that has welcomed more than 10 million viewers in the last five years. Show times are nightly at 7, 8:30, 10 and 11:30 p.m.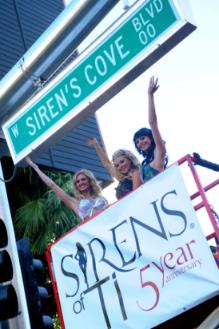 JW Marriott in North Las Vegas is gearing up for the city's second Celebrity Chef Tour benefiting the James Beard Foundation to be held Thursday, Nov. 13 at 7 p.m. in Ceres Restaurant. Celebrity Chef Mike Lata, co-owner of FIG Restaurant in Charleston, S.C., will be flying in to collaborate on this seven-course dining event with JW Marriott Executive Chef Bruce Knapik. Tickets for the dinner and arrival reception are $175, call 702-869-7776.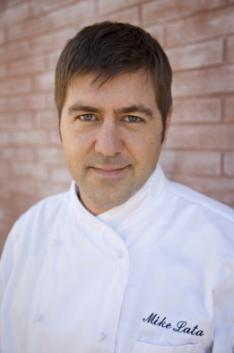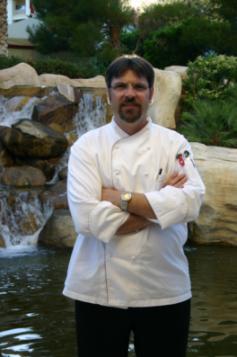 The feature-length documentary "All Together Now," which details the story behind the partnership between The Beatles and Cirque du Soleil that resulted in the creation of "LOVE" at The Mirage, was released this week on DVD.
Salvatore Ferragamo will be presenting featured wines from his family-owned estate in Tuscany at the IL Borro Wine Dinner Event at Lowes Lake Las Vegas resort on Wednesday, Nov. 12 at 6:30 p.m. The five-course dinner and reception cost $130; call 702-567-6125.
This week, the Hard Rock celebrated an expansion milestone by holding a topping off ceremony for its new North Tower, which is part of the resort's $850 million expansion project. The new 17-story hotel tower is slated for completion in September 2009 and will feature 479 guest rooms, meeting space, 10 luxurious "pool suites" and a decadent 3,400-square-foot penthouse.
Shanghai Tang is a new international Chinese fashion lifestyle brand store at The Forum Shops at Caesars. The store's brand and concept is founded on the nostalgia of 1930's Shanghai. Art deco elements accent the black lacquer fixtures while Shanghai Tang's signature lime green and fuchsia highlight the interior.
The Plaza downtown offers classic Vegas-style dinner shows with "The Rat Pack is Back!" impersonator production featuring a faux Frank Sinatra, Sammy Davis, Jr., Dean Martin and comedian Joey Bishop recreating a nostalgic return to the Sand's Copa Room complete with the live big band, the Lon Bronson Orchestra.
For the third year in a row, Fright Dome at Circus Circus' Adventuredome, has been named one of the top haunted attractions in the nation by AOL.com. Fright Dome, which is open from 7 p.m. - midnight Oct. 16-19, 23-26, and 29-31, features five haunted houses and 23 rides and attractions. Tickets are $33.95 for a single night.
A Heroes and Villains party will be held inside the new South Padre nightclub at Texas Station in North Las Vegas on Oct. 31 from 9 p.m. to 2 a.m. with a cash prize costume contest. There's a $5 cover charge; ladies get first drink free.
TAO Las Vegas at the Venetian is hosting a Halloween weekend celebration starting with "The Year of the Vampire" TAOLLOWEEN party on Thursday, Oct 30 at 10 p.m. Cover charge is $10 for ladies; $20 for men. On Oct. 31, adult films Star Tera Patrick will host TAO's Annual TAOLLOWEEN Celebration. The second Insanity Ball and Costume Contest will take place on Nov. 1 at 9:30 p.m. Charges on Friday and Saturday are $20 and $30.
CONTINUE ON TO...:
>THIS WEEK'S LAUGHLIN SEGMENT
>LAST WEEK'S LAS VEGAS SEGMENT
>VEGAS VIEW FULL ARCHIVES
>Return to "Heard Around Town"
>Return to Las Vegas Leisure Guide