GARTH BROOKS SIGNS FIVE-YEAR DEAL AT ENCORE
Steve Wynn sealed a 15 weeks-a-year deal for five years with Garth Brooks by providing him with his own private jet and agreeing to four shows on weekends designated by the artist, whose primary reason for self-imposed retirement in 2001 was to stay home in Tulsa, Okla., with his three daughters, ages 17, 15 and 13, until they all turn 18.
None of Brooks' shows will be alike and there will be surprises like his wife Trisha Yearwood making occasional appearances. Brooks also noted that after the next five years, he'll support Yearwood's goal to perform on Broadway.
After Brooks tried out the showroom one afternoon with just his guitar for a private audience, Wynn said, "Not since seeing the Rat Pack in 1965 have I seen someone create love in real time with the audience." He added, "It's like when Elvis and the Rat Pack walked on stage, they sucked the air out of the universe."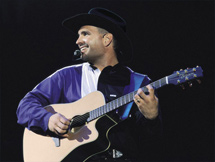 Brooks will determine his dates on a quarterly basis in order to accommodate family priorities. The first five confirmed dates are: Dec. 11-13, Jan. 1-3, 22-24, and Feb. 12-14, 26-28. Concert times will be 8 p.m. Friday-Sunday with a second 10:30 p.m. show on Saturday.
All tickets for Garth's intimate shows will be on a first-come, first-served basis and cost $125; call 702.770.7469 or go online at www.wynnlasvegas.com/boxoffice.
Column Continues Below Advertisement
COMEDIAN CHELSEA HANDLER HEADLINES AT CAESARS PALACE
Stand-up comic Chelsea Handler will take a break from her top rated E! show "Chelsea Lately" to headline at The Colosseum at Caesars Palace on Saturday, Nov. 14 at 10:30 p.m. Tickets range from $49.50 to $99.50, call 800-745-3000.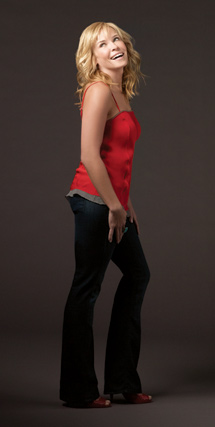 In July 2007, Handler broke into the world of male-dominated, late-night talk shows with her E! Entertainment series "Chelsea Lately" that has been picked up through 2012. The show provides Handler with the perfect showcase for her to comment on pop culture and entertainment news while interacting with the public.
In March 2007, Handler's first half-hour stand-up special aired on Comedy Central. Her most recent project, a book entitled "Are You There, Vodka? It's Me, Chelsea," is a comedic best seller.
NEIL SEDAKA PERFORMS AT THE ORLEANS
Renowned for more than four decades for his work as a singer, performer, producer and songwriter, Neil Sedaka will perform at The Orleans Showroom, Nov. 12 - 15 at 8 p.m. Tickets are priced from $39.95, call 702-365-7075.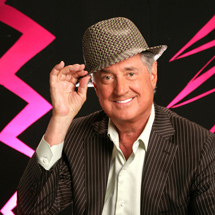 With countless hit singles, platinum and gold records, Sedaka is recognized as one of rock and pop music's legendary pioneers. In 1958, at age 18, Sedaka was catapulted into stardom after Connie Francis performed his song, "Stupid Cupid." Francis then sang the theme song Sedaka and Howard Greenfield wrote for the 1960 MGM spring break movie classic, "Where The Boys Are," which ended up becoming her biggest hit. Sedaka parlayed these hits into a contract with RCA as a writer and performer.
Most recently, Sedaka returned to the classical roots with "Classically Sedaka," which has original romantic lyrics set to the music of Beethoven, Chopin, Rachmaninoff, and Tchaikovsky.
THE LAS VEGAS ROCK AND ROLL GAMESHOW PREMIERS AT FOUR QUEENS
"The Las Vegas Rock and Roll Gameshow," Las Vegas' newest type of interactive show featuring live music, comedy and heavy audience interaction will play four premier dates at the Four Queens, Nov. 11, 12, 18 and 19 at 6:30 p.m. Tickets are $14.95 AND $29.95, call 702-385-4011 between 3-10 p.m. on the day of the show.
Singer-songwriter Stevenson Brooks plays acoustic guitar and interacts with the audience, while Matthew Phillips, who has called Las Vegas home since 1991, is a professional host, with a background in comedy and improv. The show asks patrons to participate in games like "Name That Tune or Artist," "Don't Forget the Lyrics," "Sexiest Dance," "Laz-y-oke," "Keep the beat," to win prizes such as free shots, Las Vegas souvenirs, 1 million Smurf Dollars, etc.
OPPORTUNITY VILLAGE HOSTS ANNUAL LAS VEGAS GREAT SANTA RUN
The 5th Annual Great Santa Run benefiting Opportunity Village will begin at 8 a.m. on Saturday, Dec. 5 at Town Square. Registration fees are $35 for participants 13 and older and $25 for participants 12 and younger prior to Dec. 5 and $45 on race day. Registration fee includes a five-piece Santa Suit and gifts including a ticket to the Magical Forest at Opportunity Village. For registration and packet pickup information, call 702.880.4055 or visit www.LasVegasSantaRun.org.
QUICK CLIPS
Station Casinos is hosting two more monthly televised variety shows dedicated to raising awareness and funds for the Children's Service Guild of Southern Nevada. Each "Stars Among the Angels" show hosted by Hollywood veteran Jon Fondy features a wide array of entertainers. General admission is free; however, donations are appreciated and VIP tickets are $15, call 702-547-5300 or log onto www.stationcasinos.com. The next 2 p.m. show is Nov. 22 at Boulder Station followed by the last show on Dec. 20 at Green Valley Ranch.
Leroy's Money Talks Invitational 2009 has well-known handicappers putting up $5,000 each in a bracketed tournament. The $80,000 prize will be determined in the Dec. 18 finals. Meanwhile, the tournament is broadcast live from a new venue each Friday from 3 to 4 p.m. on "Leroy's Sports Hour" at Pete & Shorty's Book and Bar inside Hooters; podcast is www.leroys.com.
This is a well-kept secret. Located downtown, the Las Vegas Design Center (LVDC) at World Market Center Las Vegas allows the general public to explore more than 50 designer furnishing and accessory showrooms. When someone visits LVDC, they are paired with an on-staff accredited ASID designer who will provide complimentary on-the-spot design consultation and facilitate purchases at 20 to 50 percent below retail.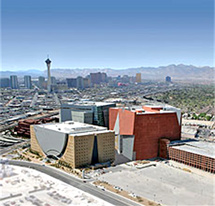 The Golden Gaming Golf Tournament, which is a fundraiser for the Kurt Busch Foundation, will be hosted by Kurt Busch at the DragonRidge Country Club on Tuesday, Dec. 1. A select group of NASCAR drivers will be golfing with attendees. For information, call 702-891-4290.
Among other awards, Pahrump Valley Winery most recently garnered international acclaim with Nevada's first red wine to ever receive a gold metal. Their 2005 Nevada Ridge Zinfandel won "Gold" at the 2009 Pacific Rim International Wine Competition, and it's the silver state's first estate red wine produced from grapes grown solely at the family-owned vineyard in Southern Nevada.
TOP OF NEXT COLUMN
MORE QUICK CLIPS
CityCenter will make its debut in December. Opening Dec. 1, Vdara Hotel & Spa will offer non-gaming, all-suite accommodations. On Dec. 3, Crystals an elite 5,000-square-foot retail and entertainment destination with dramatic architecture, will debut. The next day, Mandarin Oriental – renowned for legendary service – will introduce its celebrated hospitality to Las Vegas for the first time. On Dec. 16, ARIA Resort & Casino will include a thought-provoking public art collection that you can get a sneak preview of by visiting Bellagio Gallery of Fine Art's "12 + 7: Artists and Architects of CityCenter."
The Strip's next battle royale between Brock Lesnar and Shane Carwin going head-to-head in UFC: 106 will be Nov. 21 at Mandalay Bay Events Center. Tickets are priced from $100 to $1,000, call 800-745-3000.
Fans of Mixed Martial Arts (MMA) can punch-up their wardrobes at two new retail stores dedicated to this increasingly popular sport; Fight Museum at Mandalay Bay and LX Fight Shop at Luxor.
MORE HALLOWEEN EVENTS ARE PLANNED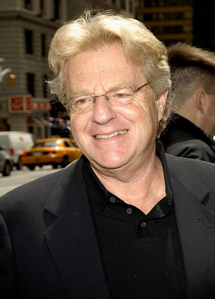 Television personality Jerry Springer will host a Dysfunctional Halloween Bash and costume contest at Hawaiian Tropic Zone at the Miracle Mile Shops at Planet Hollywood on Oct. 31 at 11 p.m. Prizes will be $500 for the sexiest Halloween threads and $500 for the most dysfunctional couple's costume. Ladies will receive complimentary admission until midnight and drink free from midnight to 2 a.m.
Studio 54 inside MGM Grand will deliver its 12th Annual Nightmare on 54th Street, Oct. 27 - 31. Tuesday through Thursday, there will be performances by the Studio 54 sexy dancers and aerialists celebrating Michael Jackson's "Thriller." On Friday, Vanilla Ice will perform and at the strike of midnight, he'll celebrate his 42nd birthday. On Oct. 31, the mistress of ceremonies will be "Playboy" princess Holly Madison and the celebration will be "HollyWeen." She will pick Sin city's naughtiest ensembles and award $10,000 in cash prizes.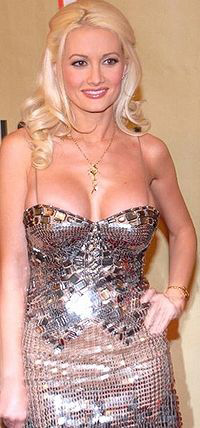 Harrah's Carnaval Court will be offering an open-air, Strip-side Halloween party "Legends – Dead or Alive." The party begins at noon on Friday Oct. 30 and continues through Halloween to the early hours of Sunday morning. A total of $10,000 in prize money will be awarded to party-goers with the most impressive costumes. Prizes range from $500 to $4,000. Live music will be from noon to 4 a.m. both days and there will be a cover charge after 8 p.m.
New York-New York is treating its guests and fans of Halloween to a new haunted house, "Zombie Precinct," through Oct. 31 starting at 6 p.m. The attraction is built along the resort's Brooklyn Bridge. Tickets are $20, for information visit http://www.nynyhotelcasino.com/#.
Shark Reef Aquarium will transform into a Haunted Reef on Saturday, Oct. 31 from 10 a.m. to 10 p.m. Rattling chains, creaking doors and haunting music will replace the normally soothing ocean sounds. Children in costume 12 and under will receive complimentary access.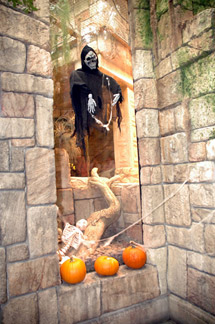 Titanic: The Artifact Exhibition at Luxor is holding a free haunted tour, Oct. 23-25 and 29-31, at 8 p.m. with a paid admission. For information, call 702-262-440. Recently the exhibit was featured on SciFi's "Ghost Hunters."
Blush Boutique Nightclub inside Wynn Las Vegas is offering multiple nights of costume contests, prizes, drink specials and a performance by internationally acclaimed DJ and producer DJ Kaskade. On Tuesday, Oct. 27, Blush will hold "Vampoween" with the best vampire costume taking home $5,000. Blush's annual Mingle & Mayhem party on Thursday, Oct. 29 will feature costume contests and $5,000 in cash and prizes. Halloween night will have DJ Kaskade performing.
The eighth annual Ghosts and Goblins of Nevada's Past aimed at ages 13 and younger will be held at the Clark County Heritage Museum on Boulder Highway in Henderson, from 4:30 to 8:30 p.m., Oct. 23-25. Children will be able to trick-or-treat on Heritage Street. There also games, costume contests, the Ghost Locomotive, the Haunted Depot, Creepy Caboose, Spook Alley, and Ghost Town Scaretime Tours on the Trails of Fears and more. There will be minimal fees for certain attractions and games.
The Bullring, Las Vegas Motor Speedway's NASCAR-sanctioned 3/8 mile oval, will celebrate Halloween with Speedfest 2009 on Saturday, Oct. 31. All children under 12 in costume will be admitted free and there will be a free autograph and trick-or-treat session at 5:30 p.m. For information, call 702-644-4444 or visit www.LVMS.com.
NOVEMBER WILL FEATURE VARIED EVENTS
Vince Neil's 5th Annual "Off The Strip Poker Tournament" will be held at the Rio in the casino on Sunday, Nov. 8 at 7 p.m. to benefit the Skylar Neil Foundation. Players can register at the main casino cage starting at 4 p.m. on the day of the No-Limit Texas Hold 'Em Poker Tournament. Participants will vie for a cash prize pool of $50,000. The tournament buy-in is $500 plus a $50 registration fee, and seating is limited to the first 200 entrants. A cocktail reception for players and celebrities will take place at 6 p.m., and a live charity auction will be held prior to play. A silent auction will be held throughout the event and give the public the chance to bid on a collection of music, sports and movie memorabilia.
"Las Vegas Woman Magazine" will present its first Woman's Expo on Nov. 21, from 10 a.m. to 5 p.m., at JW Marriott in the valley's northwest. Complementing the magazine's editorial focus, the event will preview fashion and shopping trends, anti-aging treatments and cosmetics, spa and beauty treatments, food, wine and chocolate, home décor, health and weight-loss care. There will be free samplings, information, massages, screenings, a fashion show and surprises. Admission is $10 at the door; however, free tickets can be obtained by visiting www.lvwomanmagazine.com. The first 200 ladies through the door will receive a special goody bag.
The Same Love, Same Rights® Wedding Expo is scheduled for Sunday, Nov. 15, from 12:30-3:30 p.m. at JW Marriott in Summerlin, and is free for the public to attend. More than 50 gay-friendly businesses will be spotlighted, including wedding planning industries, travel planners, legal professionals, gift companies and parenting res
On Sunday, Nov. 8, at noon, a host of top-ranked Major League Eaters (MLE), including No. 1-ranked Joey "Jaws" Chestnut, will meet at Martorano's inside the Rio for the first Martorano's Masters Meatball Eating Championship. The winner of the 10-minute contest will be distinguished as a world meatball-eating champion and take home the lion's share of a $3,000 cash purse.
Column Continues Below Advertisement



CONTINUE ON TO...:
>THIS WEEK'S LAUGHLIN NEWS
>LAST WEEK'S LAS VEGAS NEWS
>VEGAS VIEW FULL NEWS ARCHIVES
>Return to "Heard Around Town"
>Return to Las Vegas Leisure Guide