MCCALL'S HEARTLAND GRILL OPENS AT STRATOSPHERE!

McCall's Heartland Grill, an original concept grill restaurant offering hearty Midwestern comfort fare, will open for lunch and dinner from 11 a.m. to 11 p.m. on Thursday, Oct. 25 inside the Stratosphere at the north end of the casino floor. The sleek yet cozy "cowboy chic" atmosphere features intimate booths, stacked stone, natural woods and a full-service bar. There will be a daily happy hour from 4 to 6 p.m. with appetizer specials, half-priced featured bottles of wine, flutes of champagne and mimosas for $2, and $3 well drinks. The 153-seat dining room includes a private dining room for up to 20 guests.

The opening of McCall's Heartland Grill is part of an ongoing re-imagination of the iconic property.

'THE MAGIC OF MOTOWN... AND MORE' DEBUTS AT SOUTH POINT

"The Magic of Motown... and More" hosted by Gregg Austin will debut in the Grandview Lounge and Cabaret at the South Point on Oct. 23 at 8 p.m. Admission is free and open to the public.

Austin moved to Las Vegas in May 1986 and performed at the Flamingo Hilton continuously until March 1993. He became a featured act in the showroom of the Flamingo Hilton Reno where his group, Second Wind, was known as the Las Vegas Temptations because of their incredible tribute and they toured overseas in Asia and Europe. He was also the producer for the very successful production show, "ShowStoppers," which had a 10-year run at Casino Arizona in Scottsdale, Ariz.


Column Continues Below Advertisement



RIO HOSTS FOUR-DAY NEVADA WILD FEST

The third Nevada Wild Fest benefitting The Lili Claire Foundation is a four-day family event being held at the Rio, Oct. 25-28, and featuring musical talent, celebrity meet and greets, cooking demonstrations, the national DockDogs® competitions, a 35-ride carnival and midway experience along with many more attractions as well as food and beverage vendors.

Headlining on Thursday is Australian singing sensation Cody Simpson featuring singing sister duo Megan & Liz as the opening act. Other featured performers will include The Farm, Gwen Sebastian, JT Hodges and Kristen Kelly.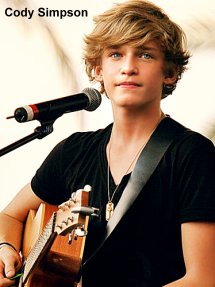 Celebrity meet and greets will include PBR bull riding finalists, Kenton Duty from Disney's "Shake It Up!," Kyle Massey from Disney's "That's So Raven" and ABC's "Dancing With The Stars," and Ashley Argota from Nickelodeon's "True Jackson VP" and "Buckett & Skinners Epic Adventure."
Festival admission is $9 for adults, $7 for military, seniors and college students with ID, and free for children three and under. For information, visit www.NevadaWildFest.com.
ONE ISLAND TOUR FEATURES REGGAE BANDS
The One Island Tour featuring Island reggae-roots bands Bambu Station and Inna Vision will visit the Hard Rock Cafe on the Strip, Wednesday, Oct. 24. Tickets are $15 and $18 day of show.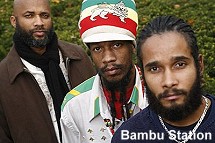 Bambu Station was formed in 1996 by lead singer and multi-instrumentalist Jalani Horton and in 2012 the band released "Children of Exodus." They've performed worldwide. Inna Vision has just released their third full-length album, "No Stopping."
HALLOWEEN HAPPENINGS
PALMS AWARDS MORE THAN $30,000 FOR BEST COSTUMES
Halloween Week at the Palms will include five parties over four days and award more than $30,000 in cash for best costumes. The parties are Friday, Oct. 25 and Tuesday, Oct. 30 at Moon Nightclub, Saturday, Oct. 27 at ghostbar and Rain Nightclub, and Sunday, Oct. 28 at ghostbar.
HYDE BELLAGIO HOLDS TWO HALLOWEEN BASHES
Hyde Bellagio will celebrate its first Halloween on The Strip by presenting two different holiday bashes making them the Dr. Jekyll and Mr. Hyde of parties. Embracing a split personality, Hyde's first event will be a masquerade party hosted by Stacy Keibler on Saturday, Oct. 27. The evening co-presented by Dom Perignon will feature Halloween-inspired live presentations from Cirque du Soleil performance artists, giveaways and DJs Jace One and Konflikt.
The other will be a special frightening edition of Hyde's Lost Angels on Tuesday, Oct. 30, featuring the EC Twins and ghoulish characters from the city's newest terrifying experience, Eli Roth's GORETORIUM. For more information, call 702-693-8700.
BOURBON ROOM AT VENETIAN HOLDS '80S HALLOWEEN BASH
On Oct. 27, The Bourbon Room at The Venetian, an '80s bar, will hold the "Halloween Bourbon Bash," which will be an '80s-themed costume party with guests in '80s attire receiving a complimentary shot on arrival and dance performances. Admission is complimentary and special wristbands are also available for $35 that include unlimited well drinks, house wine and domestic beer from 8 -10 p.m. For tickets, call 702-414-9000.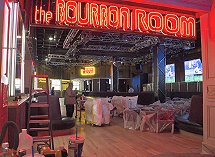 LAX NIGHTCLUB HOSTS TWO HALLOWEEN AFFAIRS
LAX Nightclub inside the Luxor will host two evenings of Halloween revelry on Saturday, Oct. 27, and Wednesday, Oct. 31. The night spot will transform into a frightful destination with non-stop entertainment and a haunting special performance.
Festivities begin Saturday with the search for the "Sexiest Vixen." Clubgoers donning sultry yet sinful costumes will have the opportunity to compete for $10,000 in cash prizes. The spooktacular fun continues Wednesday night with the "Life After Death Halloween" event featuring a performance by actor Jamal Woolard of the hit movie "Notorious."
COLLECTIVEZOO HOLDS 'HALLOWEEKEND' PARTY SERIES
CollectiveZoo (CZ) is delivering a traveling Halloween-themed party series, "Halloweekend." The two-day long monster bash is set to take place at local venues with its first stop at Artisan Hotel Boutique on Thursday, Oct. 25 at 9 p.m. with an open bar until 10 p.m. and DJs.
On Saturday, Oct. 27, the party continues with a "Haunt & Naughty" party at the Oracle Mansion at 9 p.m. with an open bar, music and hookah specials and costume contest with the award for sexiest costume receiving up to $3,000 worth of cash and prizes. Visit www.collectivezoo.com/events/ for information.
IMPERIAL PALACE HOLDS "FRANK MARINO'S DISCO DIVAS BINGO"
The Imperial Palace will host the inaugural "Frank Marino's Disco Divas Bingo" in the showroom on Thursday, Oct. 25 at 7:30 p.m. Female impersonator Frank Marino will host the evening, along with a deejay and "Divas Las Vegas" cast members, who will hustle and jive to Disco music throughout the game. The session will consist of 12 games, with prizes ranging from $100 to $500 in Reel Rewards vouchers for non-negotiable free slot play. The top three Best Disco-Themed Costumes will be awarded with Reel Rewards ranging in value from $50 - $300.
QUICK HALLOWEEN NEWS
Surrender Nightclub at Encore will hold a R3hab "Chainsaw Massacre" themed party on Thursday, Oct. 25 and have a $10,000 "Best Costume" giveaway.
The annual Las Vegas Halloween parade returns to downtown, culminating with an after party in Downtown3rd for a costume contest. All those in costume are invited to participate in the parade free of charge. Lineup is at 6 p.m.
Tivoli Village will host a safe street trick-or-treat event on Sunday, Oct. 28 from 3 to 6 p.m. Sponsored by Cox Communications, Cox Treat Streets at Tivoli Village is a free event.
Celebrating its 10-year anniversary, top-ranked haunted attraction Fright Dome at Circus Circus continues through Oct. 31.
Body English at the Hard Rock Hotel has been transformed into Bloody English a Victorian London themed Halloween destination, through Wednesday, Oct. 31.
PBR Rock Bar inside Miracle Mile Shops at Planet Hollywood will celebrate Halloween with a "Haunted Hoe-down" complete with costume contests and prizes on Wednesday, Oct. 31.
Ranch House Kitchen at Town Square Las Vegas will celebrate Halloween with a costume contest and complimentary meals for children on Wednesday, Oct. 31.
The crew from Silver State Productions Services ("The Hangover 3") will bring a zombie horror movie scene to life with a local theater troupe, special effects, production lighting, and sound design. Guests will be escorted through an apocalyptic military quarantine zone On Oct. 31.
On Saturday, Oct. 27, Rí Rá Las Vegas inside The Shoppes at Mandalay Place will host a Pink Halloween Party fundraiser from 9 p.m. to 1:30 a.m. with $10 pink boas being sold. In addition, Rí Rá will feature a specialty cocktail, the $8 Pink Jameson Rose, all day long, in honor of breast cancer awareness.
The off-Strip Onyx Theatre on East Sahara with fewer than 100 seats will have the Apple Sisters doing a Halloween show on Saturday, Oct. 27 at 11:30 p.m. In "Ghouls Night Out," someone or someTHING is haunting their Aunt Gala's mansion and there is a murderer on the loose. Tickets are $20, call 702-732-7225.
TOP OF NEXT COLUMN
The annual family friendly Haunted Harvest event with a haunted house, trick or treat stations, carnival games, live entertainment, a petting zoo, etc., is taking place at The Springs Preserve, Oct. 26-28 and 31 from 5-9 p.m.
The Silverton on Oct. 31 will hold "Hip-Hop-O-Ween." There will be a costume contest and a dance crew contest. Admission is $10.
Crazy Horse III will celebrate Halloween with two spooktacular "Ghouls Gone Wild" celebrations on Saturday, Oct. 27 and Wednesday, Oct. 31. There will be costume contests offering $1,000 in cash and prizes on both nights. Admission is free.
Sapphire, "The World's Largest Gentlemen's Club," will throw the Naughtiest Halloween Costume Bash hosted by Adult Stars Tasha Reign, Sandy and Spencer Scott on Oct. 31 beginning at 10 p.m.
GILLEY'S SALOON HOLDS 'COWBOYS VS. ZOMBIES' PARTY
Gilley's Saloon, Dance Hall & Bar-B-Que at Treasure Island will hold its annual "Cowboys vs. Zombies" party with the Ryan Whyte Maloney Band performing on Oct. 31 at 9 p.m. Contests will include: Best Costume Contest - 1st place $500, 2nd place $300 and 3rd place $200; Thriller Dance-off Contest - 1st place $250 and 2nd $150; and Costume Bill Riding Contest: - 1st place $200 and 2nd place $100.
PURE NIGHTCLUB HOLDS TWO PARTIES – OCT. 27 AND 30
PURE Nightclub inside Caesars Palace will have haunting events on Oct. 27 and 30. On Saturday the "Heaven and Hell" will have a bewitching costume contest with five beautiful ladies being crowned for the "Sexiest Costume" and taking home $30,000 in total cash prizes. On Tuesday, Sky Blu of LMFAO will hold his special Halloween edition of "Who Came To Party!?" featuring a Superheroes and Villains-themed event. There will be $10,000 in cash prizes for "Best Costume."
MORE UPCOMING EVENTS
NOVE Italiano at the Palms and Labor Wines will introduce 'Sunday Feast," a new family-style dinner offered each quarter. Featuring a set seasonal menu, the new social dining experience will be launched on Nov. 4 at 6 p.m. with Labor Wines & Local Swine and a four-course meal with hors d'oeuvres and dessert. Cost is $75, call 702-942-6832.
Chef Megan Romano will hold her Seasonal Holiday Pies Cooking Class on Wednesday, Nov. 7from 5 to 6:30 p.m. Cost is $65 and includes samplings, refreshments and a gift bag. Location is Chocolate & Spice Bakery at 7293 W Sahara, Suite 8.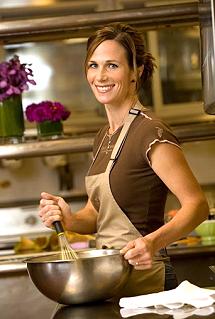 Dr. Seth Shostak, senior astronomer with the SETI Institute, will deliver a special lecture "The Real Extraterrestrials: Are They There? Are They Here?" on Nov. 3 at 6:30 p.m. at the National Atomic Testing Museum. Tickets are $35 for non-members and $20 for members, call 702-794-5150.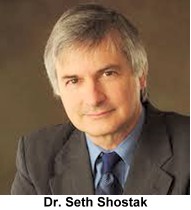 On Nevada Day, Friday, Oct. 26 at 10 a.m., Senator Harry Reid will officially dedicate the National Atomic Testing Museum as the 37th and newest National Museum. Also as part of the National Day of Remembrance, there will be a short program. To attend, RSVP by calling 1-888-903-8989 by Oct. 24.
FUNDRAISING EVENTS
The Las Vegas Philharmonic Guild will present a Halloween "Black and Orange Martini Monday" Italian dinner party hosted by Guild member Phil Varricchio at his home at 2173 Silent Echoes Drive in Henderson. The fundraiser on Monday, Oct. 29 from 6 to 8 p.m. is open to the public. Cost is $35, call 702-562-1877. Guests wearing black-and-orange colors or costumes can compete for a prize.
The Hammargren's will hold their 17th Annual Open House at 4318 Ridgecrest Drive to celebrate Nevada Day on Nov. 3 and 4 from noon to 5 p.m. and be introducing their recently acquired figurines, statues, elephant and other props from the production of "Phanthom of the Opera" that closed at the Venetian. There will be live entertainment, tours and refreshments. To attend, the donation is $20 with proceeds benefiting The Hammargren Home of Nevada History.
Nonprofit Circus Couture, in partnership with Cure 4 the Kids Foundation, will present a fundraising extravagant evening called "86 Peculiar Place," which will be a performance, fashion and art event inside Reynolds Hall at The Smith Center at 5:30 p.m. on Sunday, Oct. 28. Circus Couture was created by performers and employees of shows on the Strip and nourished by the
Las Vegas arts community to aid children with cancer. Tickets start at $15, call 702-749-2000.
Win-Win Entertainment, a nonprofit for nonprofits, is hosting its launch event "A Win-Win Proposition: An Inaugural Benefit" on Sunday, Oct. 28 at 2 p.m. in the Showroom at South Point with performers from the Strip. Entertainers will include The Las Vegas Tenors, "The Australian Bee Gees Show," Nathan Burton, The Skating Aratas, and surprises of one-time-only collaborations. Tickets for the fundraiser are $30.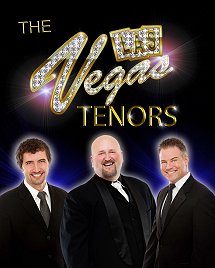 PBR Rock Bar inside Miracle Mile Shops at Planet Hollywood will partner with Pabst Blue Ribbon to host a fundraiser for the Rider Relief Fund, including an open bar, on Saturday, Oct. 27 from 11 p.m. – 1 a.m. in Rock Bar. PBR Rock Bar will sell its silver and gold bull cups for $25 at Mandalay Bay and Thomas & Mack Fan Zones, Oct. 23 - 28. With the purchase, revelers will receive a redeemable ticket for the open bar.
PBR ROCK BAR WILL BE HEADQUARTERS FOR PBR WORLD FINALS
PBR Rock Bar inside Miracle Mile Shops at Planet Hollywood will partner with Pabst Blue Ribbon to be the official headquarters for the Professional Bull Riders (PBR) World Finals, Oct. 24-28.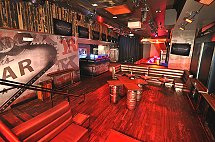 The PBR will host the official draw on Thursday, Oct. 25 at 9 p.m. with a live performance by The Garage Boys and the draw at 10 p.m., when the top 40 riders will be paired with their bulls. On Friday, Oct. 26, PBR Rock Bar will also host the official draft party at 9 p.m.
NEWSY ITEMS
Throughout the winter N9NE Steakhouse at the Palms will offer half-off its extensive wine list when ordering by the bottle on Thursday nights from 5:30 – 10 p.m.
Guns N' Roses will play 12 "Appetite for Democracy" shows inside The Joint at the Hard Rock, Oct. 31-Nov. 24. Their residency has inspired signature rock 'n' roll drinks: "Patience Punch," "November Rain," "Liquid Dream Shot," "The Axl Rose," "Paradise City Limits" and "Welcome to the Jungle."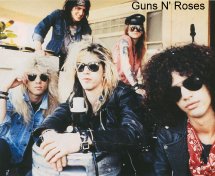 TREVI inside The Forum Shops at Caesars will honor World Pasta Day on Thursday, Oct. 25 with a pasta trio entrée exclusively for $10.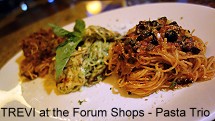 From headlining in Reno and most recently at the Las Vegas Hilton, now the LVH, with his "Greg London's ICONS" show, recording artist and master musical impressionist Greg London will be the main host of the 2012 Hollywood Music in Media Awards (HMMA) on Thursday, Nov. 15 at the Fonda Theater in Hollywood. The event will be shot in HD for Internet and cable broadcast. London won for his song "Everything I Own" in 2009 and received a nomination in the same category for his original tune "Don't Be So Hard On Yourself" in 2011.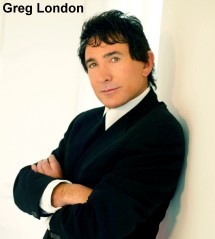 Hyde Bellagio has introduced new gourmet small plates to its early evening menu that's served fountain-side every evening from 5 – 10 p.m.
Column Continues Below Advertisement
CONTINUE ON TO...:

THIS WEEK'S >LAUGHLIN NEWS
LAST WEEK'S >LAS VEGAS NEWS
>VEGAS VIEW FULL NEWS ARCHIVES
Return to >"Heard Around Town"
Return to >Las Vegas Leisure Guide