<!A-- Left Column -->

The Aquarius will host a performance by Mary Wilson on Saturday, Nov. 24 at 7 p.m. in the air-controlled Indoor Pavilion that seats 1,958 fans. Tickets start at $24.95 for general admission and $29.95 for premiere seating, call 800-435-8469.
For the occasion, a special holiday weekend entertainment and hotel accommodation package is available. The Mary Wilson concert package includes two general admission show tickets and a two-night stay for Friday, Nov. 23 and Saturday, Nov. 24. The package is $179, call 800-662-LUCK.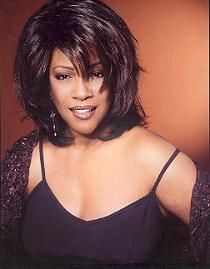 Wilson was a member of the Supremes, the most successful female trio singing group in recording history. They became one of America's most prolific hit makers and have been credited with helping to establish the distinct "Motown sound." With 12 No. 1 hits including "Where Did Our Love Go," "Baby Love" and "Stop in the Name of Love," numerous gold recordings and sold out concerts, the Supremes were without a doubt one of the most influential, memorable and successful icons of the 1960s. In January 1988, the Supremes were inducted into the Rock and Roll Hall of Fame and honored with their star on the prestigious Hollywood Walk of Fame in 1994.
As a chronicle to Wilson's success, she became a bestselling author with her 1986 autobiography, "Dreamgirl... My Life As A Supreme." The overwhelming success from the book prompted Wilson to pen its sequel, "Supreme Faith... Someday We'll Be Together." Wilson has been featured in films such as "Tigertown," "Brown Sugar," "The Girl Groups" and "Jackie's Back" and has starred in several off-Broadway plays.
Characters of all ages are invited to experience Halloween on the River Walk between the Edgewater and Colorado Belle for a community-wide Safe Street Trick-or Treating Event on Oct. 31. There will be a spooky outdoor setting complete with a haunted house display, costumed ghouls and goblins, a 900-pound carved pumpkin, plus devilish carnival-style food.
Appropriately costumed ghouls will be able to cash in on their ghastly good looks at the Colorado Belle's $3,000 Halloween Costume Contest on Oct. 31. The event presents the largest combined prize giveaway in town. Costumed participants are judged on their originality and creativity. The first place winner will receive $500 in cash and every contestant will be treated to $10 in free play on their ACCESS cards. All participants are asked to pre-register by 7 p.m. at the ACCESS Players Club. The contest takes place at the casino's grand staircase where judging will begin promptly at 8 p.m. Masks may not be worn in the casino area.
After the costume contest is over, Laughlin's only micro-brewery, the Boiler Room, will be the place to party during the Monster Bash event beginning at 10 p.m. Costumes are not required and entry is free.

TOP OF NEXT COLUMN
Three comedians are taking to the stage at the River Palms through Nov. 3. The lineup for Oct. 29-Nov. 3 is Kelly McDonald, John Mulrooney and D'Lai. Tickets for The Comedy Shop are $14.95 and $19.95, call 866-448-7849.
McDonald is a self-confessed "nice boy from a good home" from Geneseo, a small town in the farmlands of western New York state. Following college, he moved to Las Vegas and began his career as a comedian. A guest shot on "The Merv Griffin Show" led to a booking with Johnny Carson on "The Tonight Show." Soon thereafter, he began making regular appearances with Carson's successor, Jay Leno.
McDonald currently stars in "Four Stand Up Dads" a family-friendly stage production now playing in finer theatres across the United States. Due to the extraordinarily non-offensive nature of his show, McDonald is a top choice among convention planners.
Mulrooney is an American comedian, humorist, TV show host, actor, teacher, and spiritualist. He was born and raised in Brooklyn. N.Y. He began his career on the "Comedy Tonight" variety show in the 1970s. He wrote comedy for the "Tonight Show," and also performed stand up for the "Tonight Show" studio audience warm-up for more than 165 episodes.
After Joan Rivers left as host of "The Late Show" on the FOX network in 1987, Mulrooney replaced her but the show was cancelled. Then he hosted a Saturday night show "Comic Strip Live" for a year on FOX. Mulrooney also wrote and starred for two seasons in a sitcom called "Midtown North," which aired on Comedy Central.
The Riverside is offering a hotel special to benefit the "Silver Rider Toy Box Holiday" program, which helps the less fortunate children in the area. Guests may stay two nights through Dec. 13 at the Riverside for $17 per night, Sunday through Thursday, and receive a third night free with a donation of a new, unwrapped toy (minimum value of $10). Call 800-227-3849 for the "Toy Box Holiday" room special.
All toys collected at the Riverside Resort will be donated to "Santa Claus" and the Silver Rider Transit "Elves" for the special deliveries. Spokesperson Debbie Dauenhauer said last year more than 100 less fortunate families, approximately 400 children in the tri-state area, received a very special Christmas day visit from "Santa." The Silver Rider Toy Box committee wraps all the gifts.
Dynamic Las Vegas entertainer, Earl Turner, will return to Harrah's Fiesta Showroom Oct. 27 - Nov. 7. This consummate entertainer delivers both self-penned works and the best hits of his contemporaries. Singing and dancing with disarming flair, Turner plays five instruments and performs everything from gospel to rhythm and blues, pop to rock & roll.
There's free live Dixieland Jazz weekend music on the stage at the Colorado Belle's main entrance. The Dixie Boys perform Thursday through Sunday from 2 to 6 p.m. and The Dixie River Band keep things lively on Friday and Saturday from 8 p.m. to midnight.
Free football parties are continuing on Monday nights in Tarzan's Nightclub at the Golden Nugget and the Splash Cabaret at the Aquarius through Dec. 24. The Colorado Belle's and Edgewater's free Monday night football parties will continue through Dec. 17.
The Aquarius collected everything from glue sticks, dry erase markers to white boards from team members in August as part of the Community Connections Annual School Supply Drive. All of the items were donated to Diamondback Elementary in Bullhead City, Ariz.
CONTINUE ON TO...:
>THIS WEEK'S LAS VEGAS NEWS
>LAST WEEK'S LAUGHLIN NEWS
>VEGAS VIEW FULL ARCHIVES
>Return to "Heard Around Town"
>Return to Las Vegas Leisure Guide