<!A-- Left Column -->

A new derivative of Texas Hold 'em, No River Hold 'em, has been introduced to Laughlin exclusively at the Colorado Belle and Edgewater poker rooms. Designed by Nevada-based gaming and technology company New Poker LLC, No River Hold 'em offers a new strategic challenge for poker players and has been gaining popularity in poker rooms in Las Vegas.
No River Hold 'em is engaged by up to 10 players playing against each other with a standard 52-card deck under the basic rules of Texas Hold 'em. The big difference is each player is dealt three cards, rather than two, and as the name implies, there is no river card dealt. There is a flop and a turn only.
With the addition of the third card on the deal, the potential starting hands expand from 1,326 to 22,100. All betting is conducted in a clockwise order starting with the first player after the button. The small blind is posted by the first player to the left of the dealer button. The big blind (double the amount of the small blind) is placed by the player to the left of the small blind (i.e. 4/8 with blinds of 2 and 4).
There are three rounds of betting in the same manner as Texas Hold 'em with one exception. Since there is no river card, there is no betting on the river. One bet and four raises are allowed per betting round in "limit" No River Hold 'em. Unlimited raises are allowed in "no limit" No River Hold 'em.
At the completion of a hand, all players still turn their cards face up in front of them and the dealer determines the winner. A player may concede the pot by sliding his or her cards face down to the dealer.
The appeal is fueled by the fact the casino industry is on the verge of a table-game revolution as younger players, weaned on video games, demand more action and veteran players seek more variety.
Laughter is provided by comedians weekly at the River Palms when they take center stage at the River Palms Comedy Room. Comedians Carlos Oscar and Patrick DeGuire will perform Nov 4-8. Shows are presented Tuesdays through Saturdays at 9 p.m. Tickets are $17.95 for general seating and $22.95 for preferred seating, call 1-866-448-7849 or 702-474-4000.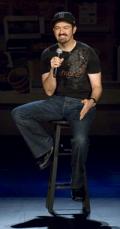 Known for his charming, witty and energetic stage persona, Oscar fully acts out his jokes by telling stories everyone can identify with, and metamorphosing into various characters and voices. He jokes most often about the humorous side of family, pop-culture and everyday mishaps.
DeGuire started his career in stand up in San Diego, Calif., about 11 years ago after losing a significant amount of his vision because of an eye disease called optic neuritis. He discovered laughter as a means of self therapy and won the 1998 Improv/ Harrah's National Comedy Club Talent Search. DeGuire has appeared on national television shows numerous times including on Comedy Central, "Que Loco" on Galavision and "Loco Comedy Jam" on Telemundo. He has toured/ performed with George Lopez, Paul Rodriguez and Tommy Davidson.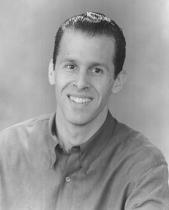 TOP OF NEXT COLUMN
The holiday spirit will get started at the Aquarius Pavilion on Saturday, Nov. 29 with the "DooWop Christmas Show" at 7 p.m. Tickets are $34.95 and $44.95.
The citywide Winter Break 2009 event will take place, Jan. 9-15. A variety of activities including dancing, wine tasting, live entertainment, classic car show, arts and crafts, educational seminars and specially themed socials will take place at various casino sites. The annual festival is targeted at the 50-plus age group. For information, visit www.winterbreak.us.
Country music singer Lynn Anderson know for her Grammy award-winning country crossover hit single, "I Never Promised You A Rose Garden," will headline at Don Laughlin's Riverside, Oct. 22-26 at 8 p.m. and perform a 3 p.m. matinee on Oct. 23. Tickets are $30, call 1-800-227-3849, ext 616.
Anderson was one of the most popular female country singers of the 1970s, helped by her regular exposure on national television. She is the daughter of country songwriters Casey and Liz Anderson and while she started performing at age 6, her first successes were in horse shows. Her quarter horses amassed 700 trophies, and she won major awards as a rider at shows all over California where she was raised.
Recording for the small Chart label, Anderson cracked the Top 40 with a song written by her mother, "Ride, Ride, Ride," and secured a residency on "The Lawrence Welk Show." With a few more Top 10 hits on Chart, she married songwriter Glenn Sutton in 1968. The combination of her stunning looks, a powerful major label (Columbia) and the catchy Joe South song "Rose Garden" catapulted her to stardom in 1971. That year, she won the CMA female vocalist trophy (on her fifth nomination) and the song won her a Grammy. For the next four years, she charted numerous Top 10 hits including four that hit No. 1.
Chicago will take center stage at the Rio Vista Outdoor Amphitheater on Saturday, Oct. 25, at 8 p.m. Tickets are $35, $46 and $56.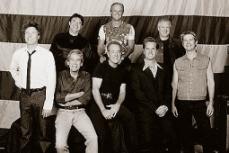 Chicago is one of the most successful bands in rock history. Their hits from the '60s through the '90s have given the band a combined 19 gold albums, 13 platinum, 12 Top 10s, and 5 No. 1s. Of their singles, Chicago enjoys 20 Top 10 hits, five No. 1 records, and five gold singles. In all, Chicago has sold more than 120,000,000 records. Not bad for a band that began around a North Side kitchen table in the Windy City with one goal in mind: to make music rooted in rock, pop, R&B, jazz and swing.
The House of Faith Church will present its annual Crusade at Mojave Crossing Event Center located at 101 Aztec Road in Fort Mohave, Ariz. This revival-spirited event with gospel music will begin at 6 p.m. on Oct. 23 and Oct. 24. On Saturday, Oct. 25, it will be an all-day event beginning at 9 a.m. The House of Faith Church located on the Fort Mojave Indian Reservation has held a Crusade every year for the past 18 years. There is no admission and plenty of seating. For information, call 928-330-2505.
CONTINUE ON TO...:
>THIS WEEK'S LAS VEGAS NEWS
>LAST WEEK'S LAUGHLIN NEWS
>VEGAS VIEW FULL ARCHIVES
>Return to "Heard Around Town"
>Return to Las Vegas Leisure Guide