On Friday, Nov. 14, award-winning comedian Kathy Griffin will return to Mandalay Bay for 7 and 10:30 p.m. shows inside the Mandalay Bay Theatre. Tickets are $71, call 702-632-7580.
In September, her comedy led to a second Emmy Award for Griffin's Bravo series "Kathy Griffin: My Life On The D-List." Griffin's bold humor lends itself perfectly to the unscripted environment of reality television. After winning the competitive ABC reality show "Celebrity Mole," Griffin went on to host several reality programs before landing her own show.

Column Continues Below Advertisement


She has also co-hosted "The Billboard Music Awards" for three years and appeared on many talk shows and television series including "Suddenly Susan," "Ugly Betty," "The X Files" and "Seinfeld." Her distinctive voice can be heard in animated series such as "The Simpsons," "Stripperella" and "Dilbert."
In June, Griffin released her first comedy album "For Your Consideration," and she is currently lending her voice to the animated adventure film "Around the World in 50 Years 3D."
The Access Showroom will be Station Casinos' newest concert venue and lounge that will be featured inside the new $675 million Aliante Station resort opening Nov. 11 in North Las Vegas. The 13,500-square-foot showroom will open on Nov. 14-15 with Motown legend Smokey Robinson, who earned 37 top 40 hits. Robinson will be followed by REO Speedwagon on Nov. 22; Poison front man and "Rock of Love" reality show star Bret Michaels on Nov. 28; jazz trumpeter Chris Botti on Nov. 29; country music outlaw Merle Haggard on Dec. 5; Tommy Shaw and Jack Blades formerly of Damn Yankees on Dec. 6; Etta James and the Roots Band on Dec. 12; Sully Erna of Godsmack on Dec. 13; and Aaron Lewis of Staind on Jan. 3. Tickets range from $29 to $59, call 866-264-1818 or 702-547-5300.
Also register to win a pair of tickets to all of the concert events on sale that day at their web site. Click on the "All Access Tickets" banner.
Access Showroom can be utilized as a traditional concert venue, seating more than 600, or an intimate lounge, seating up to 340, depending on how the space is set up.
Kevin Burke who stars in the one-man show, "Defending the Caveman," at the Golden Nugget that ends nightly around 9:10 p.m. has added to his amazing work schedule. Now he runs to do his new "Fitz of Laughter" show at Fitzgeralds that begins at 9:15 p.m. with warm up act Rolan Whitt. Plus he does two "Caveman" matinee performances on weekends. Tickets are $39.95 for "Caveman" and $29 and $39 for the comedy show.
The "American Superstars" full-scale production show at the Stratosphere has added Elisa Furr as Celine Dion for a special limited engagement through Oct. 27 while the show's Christina Aguilera tribute artist is taking a break. Furr has worked as a singer, songwriter, international jingle artist, producer, keyboardist, voice coach and music composer. She has shared the stage or opened for Lou Rawls, Mickey Thomas, Mike Reno, and many more.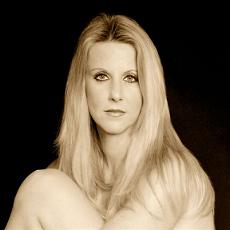 More than 30 of the biggest names in professional drag racing are expected to participate in a free autograph session and fan fest at the Fremont Street Experience on Thursday, Oct. 30, from 6-8 p.m. The event, which will feature show cars and live entertainment, will kick off the Oct. 30-Nov. 2 NHRA ACDelco Las Vegas Nationals at The Strip at Las Vegas Motor Speedway.
European superstar mind illusionist Keith Barry will perform his "Keith Barry: Hypnomagician" show Oct. 28-Nov. 27 (dark Nov. 6, 14, 15 and 19) at 9:30 p.m. at Planet Hollywood. Barry was first introduced to U.S. audiences with his celebrity-filled, hour-long magic TV special for CBS. Tickets are $55, call 702-474-4000.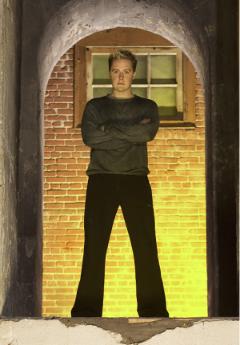 The City of Henderson unveiled a new 32-foot by eight-foot mosaic art mural at the Henderson Events Plaza, at 200 S. Water Street, this weekend. "Artistic Freedom," designed by Hal Carter from Utah, is a colorful tile collage celebrating the performing and cultural arts showing an array of instruments and symbols from music, visual arts and theatre. This mosaic is the newest installation of public art in downtown Henderson.

"Hypnosis Unleashed" will hit a milestone on Oct. 23 when it celebrates its 2,000th show in Las Vegas at the Harmon Theater. The Bad Boys of Hypnosis, Michael Johns and Terry Stokes, will perform a dualing hypnotist show that night. Johns and Stokes have been working together at numerous Las Vegas properties since 2001.
Reminder, the premier four-day lifestyle food, wine and art event, Odyssey Lifestyle, will take place Nov. 6-9. For event information, visit odysseylifestyle.com or call 877-370-9182 or 702-257-2345.
Starting next year, World Market Center Las Vegas will host its biannual trade show for the home-furnishings industry in fall and winter instead of summer and winter and for four days instead of five. The new dates will be Feb. 9-13 and Sept 14-17. In addition World Market Center also plans to launch a new and separate Gift and Decorative Accessories show in summer 2010.
Binion's downtown has added to its gaming experience with the innovative "21 to the River" table game that combines traditional Blackjack and five-card poker for a second chance to win after a player has busted his or her Blackjack hand. It's played on a standard Blackjack table where players make a mandatory Blackjack bet and are given the option to place a bet on a poker hand. If the player busts, the bust card is then moved to the poker wager. At the conclusion of the Blackjack hand the player receives four additional cards to complete a five-card poker hand. The poker hand is then paid relative to a payout scale. If the player does not bust on Blackjack then the poker bet is a push. Players are only eligible to play the poker hand if the Blackjack hand is busted.
The Stratosphere will host the first Cocktail Server Blackjack Tournament on Wednesday, Nov. 12 at 7 p.m. The free tournament will feature 48 teams of three participants competing for the grand prize of a trip to Hawaii along with a chance to win $100,000 in cash. Each participant gets one free round of blackjack. The top 10 teams and two wild card teams will play in the finals. The top six teams will win prizes.
Registration phone numbers are 702-383-5245 or 702-380-7637. Spectators will be welcome. There will be drink specials, including $5 "U Call It" martinis. There will also be a midnight Creative Costume Contest where one team will win $500 per team member and two other teams will win prizes.
From noon until 3 a.m. on Oct. 30 and Oct. 31, Harrah's Carnaval Court will host an outdoor "Superheroes and Villians" Halloween party. Party-goers can enter costume contests each night to win cash prizes in two categories: "Sexiest Costume," (ladies only) and "Most Creative." First place winners in both categories, both nights, will win $1,500 and second place finishers will walk away with $1,000. Sponsored by Bacardi, there will be drink specials and live bands Wonder Boogie and The Crashers. There will be a $10 cover charge starting at 8 p.m.
The Imperial Palace, will host the 5th annual "Scary-okee" Halloween karaoke party on Oct. 30 and 31, starting at 9 p.m. and continuing until 3 a.m. Patrons will be able to select haunting tunes from the "Wheel of Terror," order themed cocktails such as "Purple People Eaters" and "Terror Tooters", and enter costume, air guitar, and "bootie shaking" contests.
PURE Nightclub at Caesars Palace on Friday, Oct. 31, will have Wilmer Valderrama hosting a wild heroes and villains themed Halloween party with $20,000 in cash and prizes up for grabs for guests who dress as their favorite characters.
Korn lead vocalist, Jonathan Davis, will host a sinsational scare-fest Halloween party inside LAX Nightclub at Luxor on Friday, Oct. 31. LAX Nightclub will be transformed into a gothic haunt-spot. For information, call 702- 262-4LAX.
The Canyon Club inside the Four Queens will present New Orleans rock band Cowboy Mouth on Friday, Oct. 31 with doors opening at 7 p.m. The band has released 11 albums and a live DVD, "The Name of the Band is Cowboy Mouth." Tickets are $15 and $25, call 702-387-5175.
At the MonteLago Village at Lake Las Vegas there will be a Bow Wow Halloween Costume Contest on Oct. 25, from 11 a.m. - 2 p.m. Entry is $10 per dog and there will be prizes for the winner. On Oct. 31 from 5 - 10 p.m., "Ghostbusters" and "Poltergeist" movies will be shown 5:30 and 7:30 p.m., trick or treating will take place in the village, and an adult costume contest will be held at 9 p.m. at the Sonrisa Grill. Cost is free. For information call 702-564-4766.
Risqué nightclub at Paris will hold a Halloween bash on Oct. 31 with doors opening at 10:30 p.m. There will be a $5,000 cash costume contest and 2-for-1 Bud Light Lime all night. Admission is $20.
A Halloween mystery "who dun it" dinner will be held at Lawry's Prime Rib Oct. 30 and 31. You can attend dressed as your favorite character and help solve a mystery while enjoying Lawry's signature three-course meal. For reservations call 702-497-7936.
The Rio will welcome Rock en Español leader Miguel Mateos to the Masquerade Showroom on Friday, Oct. 24 for Latin 80s night that begins at 8 p.m. followed by his performance at 10:30 p.m. The Argentinean rock and pop music singer / songwriter is known for his hits including "Cuando Seas Grande," "Atado a un Sentimiento" and "Extra, Extra." Mateo's latest album "Uno" was released in 2005 after a multi-year hiatus. Tickets are $35, call 702-777-7776.
The Rio will welcome Jenni Rivera to the Rio Pavilion on Saturday, Nov. 1 at 9 p.m. Boasting a discography of more than 10 albums, Rivera is considered a leader in banda/corridor a genre of contemporary regional Mexican music. Tickets are $95, $75, $55 and $35 call 702-777-7776.
Rivera, born in Long Beach, Calif., to Mexican immigrant parents, is considered the preeminent female artist in a genre dominated by men. Rivera's father, Pedro Rivera, and her brothers including Mexican music star Lupillo Rivera played Mexican music, focusing on banda / corrido, norteño and ranchero. In 1995, Rivera signed with Capitol / EMI's Latin division to release her first album, "Chacalosa." Her 2002 release, "Se Las Voy A Dar A Otro" earned her a Grammy nomination as Best Banda Album.
Former Harrah's Strip headliner Clint Holmes will be making his Carnegie Hall debut with the New York Pops Orchestra on Nov. 7 in a concert series entitled, "New York Songs: A Love Letter To The City." Meanwhile, his shows at the Suncoast from Oct. 24-26 at 7:30 p.m. will feature selections from his Carnegie Hall concert, some of his favorite Broadway songs, and his musical director Bill Fayne, who is one of the Las Vegas Tenors. Tickets are priced from $29.95, call 702-636-7075.
Sonny Turner, former lead singer for The Platters, will headline at the Suncoast, Oct. 31-Nov. 2, at 7:30 p.m. Tickets are priced from $19.95.
The Platters were one of the top vocal groups of the 1950s, selling 53 million records and being among the first doo-wop groups to be inducted into the Rock 'n' Roll Hall of Fame in 1990. In late 1959, Turner at age 19 replaced Tony Williams as the Platters' lead singer. He brought The Platters back to the pop charts in the 1960s with such hits as "I Love You 1000 Times," "With This Ring" and "Washed Ashore" as well as re-recording major Platter hits like "The Magic Touch." Sonny's voice can also be heard in various movies such as "The Nutty Professor II," "Hearts in Atlantis" and "Prince of the City."
CONTINUE ON TO...:
>THIS WEEK'S LAUGHLIN SEGMENT
>LAST WEEK'S LAS VEGAS SEGMENT
>VEGAS VIEW FULL ARCHIVES
>Return to "Heard Around Town"
>Return to Las Vegas Leisure Guide