Television comedy and film legend Bill Cosby will headline at Harrah's in the Rio Vista Outdoor Amphitheater at 7 p.m. on Sunday, Oct. 29. Tickets start at $45, call 702-298-8510.
Cosby, a Philadelphia native, is one of the most popular and beloved stars in America today. His most successful work, "The Cosby Show," appeared on NBC from 1984 to 1992.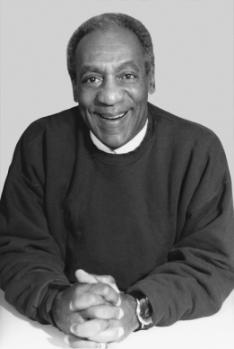 In 1986, he broke Radio City's 53-year old attendance record for his concert appearance. His believability and humor has made him the most effective spokesman for Jell-O. He has had a total of 21 albums and also released a number of jazz recordings including "Hello Friend" and "To Ennis With Love." Cosby has been awarded the Grammy for "Best Comedy Album" five times and received the Emmy Award for his performance in the racial-barrier breaking television show, "I Spy."
Cosby has written numerous books and touched the hearts of a new generation of young children with his "Little Bill" animated series featured on Nickelodeon and CBS. He produced "Fat Albert" as a live action major motion picture, and "Fat Albert" enjoys the distinction of being one of the longest running morning cartoons in history.
Frankie Avalon, who was an actor, singer and teen idol in the 1950s and early 1960s, will take center stage in Don's Celebrity Theatre at the Riverside Resort, Oct. 31-Nov. 5. Tickets are $32, call 800-227-3849.
By the time Avalon was 12, he began making appearances on U.S. television for his trumpet prowess, and as a teenager, played with Bobby Rydell in a band known as Rocco and the Saints. In 1959, his songs "Venus" and "Why?" both went to No. 1 on Billboard magazine's Hot 100.
During the 1960s, Avalon became known for his roles in the beach film genre. Later, he became the U.S. national television spokesperson for Sonic Drive-In. As his music and acting career has slowed down, Avalon has turned to marketing and created Frankie Avalon Products, a successful line of health supplements and cosmetic products.
Frankie Avalon has been married to Kathryn Diebel since 1962 and the couple has eight children. Frankie Jr. is a drummer and Tony, the second oldest son, currently plays guitar and teaches at the Paul Green School of Rock; both still tour and perform with their father.
The Laughlin International Rally and Motorsports Festival will be a citywide event, Nov. 9-12. The international rally competition will be held on courses in the surrounding desert plus there will be "SuperStage" races and other motorsports events at the Laughlin Events Arena. Other activities will include the GPS Adventure Rally Tour, auto shows and displays, pro Drifting competition, and Rally-X and Auto Cross courses. For information, visit www.rallyusa.com.
The 4th Annual Run to Fun and Old Fashioned Swap Meet will take place at various sites at the Riverside Resort, Oct. 19-22. There will be a fall motorcycle run with poker runs, mixer / style show, bike safety seminar, vendors, old-fashioned swap meet for motorcycle-related merchandise, bike show and more. For information, call 877-200-6378.

TOP OF NEXT COLUMN
Nashville's "Country Music USA," which showcases the best performance artists portraying some of music's biggest stars live on the American Heroes Pavilion Stage, returns to its exclusive Laughlin home at the Ramada Express starting Saturday, Oct. 21. The fall concert series runs Saturday-Thursday, Oct. 21-26 and Oct. 28-Nov. 2. Tickets are $19, call 800-243-6846. New Distinguished Players Club Members who earn 50 points will receive two free tickets.
The lineup includes impersonations of Garth Brooks, Vince Gill, Patsy Cline, and Books & Dunn. Starting Oct. 28, the lonesome cowboy will ride again when award-winning Hank Williams tribute artist, Jason Petty joins the cast for special guest appearances. Petty's tribute to the music legend has received critical praise from "The New York Times," "Rolling Stone," and "National Review."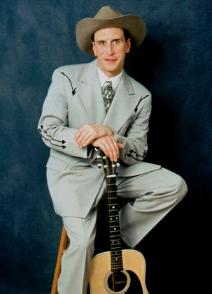 Eric York performs as Garth Brooks and also as Kix Brooks of the country duo Brooks & Dunn. He has amazed audiences nationwide with his resemblance of both legendary performers. Ronnie Lee as Ronnie Dunn bears an incredible likeness to the real performer.
Lynn McDaniel has wowed audiences with her uncanny vocal impression of Patsy Cline. She has the voice, the look, and the stage presence of the legendary country star. Rob Eisler is impressive with his tribute to Vince Gill. This talented young man from Nashville now calls Las Vegas home.
By playing video poker games, blackjack and poker at the Colorado Belle on Tuesday, Oct. 31, you could win a share of $10,000 in cash and prizes in the Horns & Halos promotion.
To be eligible, One Club members must earn 10 points at the Colorado Belle the day they wish to receive their halo or horns, then wear them while playing. The Horns or Halos Prize Patrol will visit gaming areas throughout the day and night on Oct. 31, awarding cash and prizes to players wearing divine or demonic headgear.
Jeff McBride will bring his "Magic on the Edge!" show to the Edgewater's Kokopelli's Showroom, Nov. 3-22. Tickets are $20, call 800-677-4837.
The Avi Resort will be holding Race Your Ride Drag Races, a professionally timed motorcycle drag race in three classes: stock, modified and metric, Oct. 20 and 21. Each day, there will be $1,250 in prize money, street pro class bike drags for $5,000 in prize money, and a Burn Out Contest. A $5 entry fee will include access to the spectator area, first race, and food, beverage and merchandise vendors. For information, call 800-430-0721, ext. 5536.
The Honda Pinnacle Exceptional Driver Championships will be held at the Laughlin Ranch Golf Club, Nov. 99-12. The golf competition will feature amateurs who have won regional distance and accuracy driving competitions throughout the country. The event will be televised on ESPN and be free to spectators. For information, call 888-233-4654.
The Ramada Express will hold the Haunted Graveyard in Victory Plaza, Oct. 20-31. The free themed event will highlight spooky displays; Halloween costume contests on Saturdays and Tuesdays; psychics, palm readers, tarot cards Friday-Tuesday; and music on Saturday.
CONTINUE ON TO...:
>THIS WEEK'S LAS VEGAS NEWS
>LAST WEEK'S LAUGHLIN NEWS
>VEGAS VIEWS FULL ARCHIVES
>Return to "Heard Around Town"
>Return to Las Vegas Leisure Guide