<!A-- Left Column -->

Harrah's will host Stan Blits author of "Come On Down! Behind the Big Door at "The Price Is Right"" at a special book signing at 3 p.m. on Sun., Oct. 28, in the Fiesta Showroom. Blits is the producer and 27-year veteran of the "Price Is Right" game show. Audience members have an opportunity to meet the author and a chance to play PLINKO® for great prizes. The event is free and open to the public. The book with a forward by Bob Barker went on sale last month and costs $15.95.
The Aquarius will hold its "Goblins N Goodies Video Poker Tournament," which is open to the public, Oct. 29 from 8 a.m. to 5 p.m. and Oct. 30 from 10 a.m. to 1 p.m. Registration takes place Oct. 28 from 10 a.m. to 6 p.m. and Oct. 29 from 8 a.m. to 12 p.m. The entry fee for the tournament is $39, which includes one choice buffet and a tournament welcome gift. Participants will be competing to win a share of the $22,000 prize pool with a $5,000 payout for first place. For information, call 800-760-7049.
Country singer / songwriter Joe Diffie will headline at Don's Celebrity Theatre at the Riverside, Oct. 16-21. Tickets for his 8 p.m. shows are $28, call 800-227-3849.
Diffie, who was born and raised in Tulsa, Okla., has had 10 No. 1 records and six million in sales. His first public performance came in his aunt's country band when he was only four. Interestingly enough, it was songwriting that lured Diffie to Nashville after his song "Love On The Rocks" was recorded by Hank Thompson.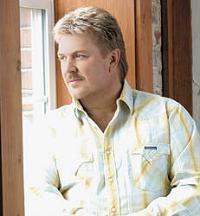 Diffie found work in the Nashville-area Gibson guitar plant and soon established himself as one of Music Row's top demo singers. It was his innate sense of phrase and relentless attention to detail that served Diffie well as he made the transition from demo singer to major label recording artist. Over the course of the '90s, Diffie used his steady radio success to build a solid fan base while notching his belt with 17 top 10 hits, two platinum albums and two gold albums.
Diffie's new album, "Tougher Than Nails," is his first for Broken Bow Records. It's diverse like his first album and filled with original songs he penned.
Harrah's has been hosting a variety of entertainment performances in the Fiesta Showroom. Later this month, the dynamic Las Vegas entertainer, Earl Turner, will return to the Fiesta Showroom Oct. 27 - Nov. 7. Tickets start at $17.95 per person.
After several years of success at the Rio in Las Vegas, Turner launched his prior two-year performance at Harrah's Laughlin in March 2002. After that, Turner moved south and headlined at Harrah's New Orleans for several years prior to his recent return to Las Vegas.
Turner is a consummate entertainer. His shows deliver both self-penned works and the best hits of his contemporaries with his six-member band. Singing and dancing with disarming flair, Turner plays five instruments and performs everything from gospel to rhythm and blues, pop to rock & roll.

TOP OF NEXT COLUMN
Louie Anderson, one of the most versatile and successful comedians working today, will appear at the Fiesta Showroom Nov. 17-19. Tickets start at $17.95 per person, call 702- 298-8510.
In 1984, Anderson made his debut on the "Tonight Show" with Johnny Carson and the rest is comedy entertainment history. Anderson has also appeared as host on the syndicated show, "Family Feud," as well as his own long-time running animated show, "Life with Louie." Comedy Central named the comedian "One of 100 Greatest Stand-Up Comedians of All Time." He has starred in his own HBO and Showtime comedy specials, is a frequent guest on late-night talk shows and has guest-starred on popular sitcoms. Anderson has also authored several books such as "Dear Dad Letters - From an Adult Child," "Goodbye Jumbo, Hello Cruel World," a self-help book, and "The F Word - How to Survive Your Family," relating 49 insightful and comical family survival tips.
The Comedy Stop at the River Palms is headlining three comedians weekly. Marc Yaffee, Kathleen Dunbar and D'Lai will be center stage Oct. 22-27. Tickets are $14.95 and $19.95, call 800-243-6846.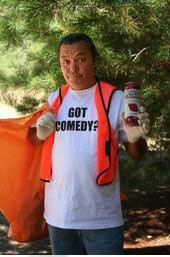 Yaffee is a gifted writer and performer and a comedy star on the rise. Born in East L.A., Yaffee was adopted at birth by a Mexican mother and a Jewish father. As a young adult, he was contacted by his birth mother who had given him up for adoption. Yaffee learned of his Mexican-Irish-Navajo heritage ("I'm a Mexi-jo") that would inspire much of his standup.
Since his first time on stage in 1998, Yaffee has performed in 25 states, the Middle East, Pacific and Asia. He has performed at the Boston and Las Vegas Comedy Festivals, written for George Carlin's Laugh.com, and appeared on the TV shows "Loco Comedy Jam," "Latino Laugh Festival" and "Que Locos."
The new mystery drama with music call "Viva Laughlin" will make its season premier on Oct. 21, following "60 Minutes" on Sunday night. The show''s executive producer Tony and Emmy Award winner Hugh Jackman will guest star as Nicky Fontana. The series, which is an American version of a British mini-series - "Blackpool," is about eternal optimist and freewheeling businessman Ripley Holden whose sole ambition is to run a casino in Laughlin.
The show stars Loyd Owen as Ripley Holden and his wife, Natalie, is played by Mädchen Amick. Jackman and Melanie Griffith have recurring roles.
An unusual feature of the show is advancing the plot through the use of contemporary songs like "Viva Las Vegas" by Elvis Presley or the Rolling Stone's "Sympathy for the Devil." The characters sing along and dance to the songs, even though the program is not a musical.
The musical numbers are supposed to be limited to perhaps only two a show, and to be used to provide insight into the characters.
Like many other television series, most of the scenes will be shot in the Los Angeles area, but there will be some familiar scenes such as the riverwalk behind the Pioneer Casino, Don Laughlin's penthouse living room, and casinos along Casino Drive. Some of the Riverside's ambience has made it into the show. Laughlin's helicopter pad on the Riverside's roof was incorporated into a scene, and Jackman's character has a bobblehead of himself on his desk similar to bobbleheads available at the casino.
CONTINUE ON TO...:
>THIS WEEK'S LAS VEGAS NEWS
>LAST WEEK'S LAUGHLIN NEWS
>VEGAS VIEW FULL ARCHIVES
>Return to "Heard Around Town"
>Return to Las Vegas Leisure Guide