So nice to have The Scintas back at the Shimmer Cabaret in the Las Vegas Hilton. It's where they began their Las Vegas journey before moving to the Rio and then the Sahara. Actually it's a perfect room for the family act comprised of brothers Joe and Frank, sister Chrissi and drummer Peter O'Donnell, who is an honorary Scinta, and a live band. Tickets are $49.99 and $64.99 for the 9:30 shows nightly except Thursday and 2 p.m. matinee on Monday, call 800-222-5361.
Their show has been rearranged with some new material added, gained a new show title, "Laugh Out Loud with The Scintas," and received a new LOL logo. Most noticeable changes include an even faster paced show and a new look and material for the ever powerful, pint-sized Chrissi.

Column Continues Below Advertisement


The new Strip House located on the mezzanine level of the new Planet Hollywood is simply spectacular. The décor is immediately striking and seductive with red flocked wall coverings creating the predominate color accented by interestingly placed black and white photographs of scantily dressed women from the original 1900s Studio Manasse collection.
The eatery is 10,000 square feet and seats 200 in the main dining room and 50 in the lounge. There are two private dining rooms and the wine room has a roundtable that rotates around a brass pole. The food is equally noteworthy especially for steak lovers. The prime cuts of beef are charred to perfection and accompanied by signature side dishes. For reservations, call 702-737-5200.
Strip House has numerous locations including one New York City and two more opening in San Juan, Puerto Rico this month and Key West, Fla., next month.
Had the opportunity to experience the new San-Toki Korean restaurant located across Paradise Road from the Hard Rock. The small, wide-open dining room is comprised of a dozen big barbecue tables that seat four to 10 people and a long bar in back for shabu shabu or sukiyaki style fondue-like pot cooking. The family-style barbecue isn't messy like home barbecuing and the meat, chicken, seafood and vegetables with ethnic flavors are fun to cook while enjoying time with friends.
World-renowned chef and restaurateur Chef Emeril Lagasse has announced that he will open his newest restaurant Table10 in January 2008 at The Palazzo. Table 10 will be Lagasse's third Las Vegas restaurant joining his other venues, Delmonico Steakhouse and Emeril's New Orleans Fish House. The Table 10 restaurant spirit began in 1990 at a modest table in an unassuming building on the edge of downtown New Orleans.
Hung Huynh of Restaurant Guy Savoy, who is 29-year-old, was named the winner of the third season of Bravo's "Top Chef." In addition, Huynh wins $100,000 to put toward his culinary-minded dreams, a feature in "Food & Wine" magazine, an appearance at the Food & Wine Classic in Aspen and an epicurean dream tour of the French Alps.
Billy Ray Cyrus will perform at Buffalo Bill's Star of the Desert Arena in Primm, located 25 miles south of Las Vegas on Interstate 15, on Saturday, Oct. 27 at 8 p.m. Cyrus, best known for his hit single "Achy Breaky Heart," is a multi-platinum singer / songwriter, as well as a film and television star. He is currently co-starring in the Disney Channel's original television series, "Hannah Montana," alongside his daughter Miley Cyrus. Billy Ray recently filmed the music video for his latest hit, "Ready, Set, Don't Go," which he dedicated to Miley. In March of this year, he joined several other celebrities to take part in the fourth season of "Dancing with the Stars." Tickets are $24.95 and $34.95, call 1-800-FUN-STOP.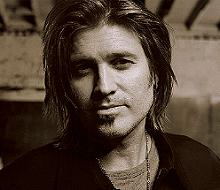 World-renowned pop artist Peter Max will return to The Art of Peter Max Gallery inside the Forum Shops for a two-day artist exhibition, where he will unveil new original paintings and a six-foot-tall, full-bodied Statue of Liberty portrait he painted exclusively for the remodeled gallery. This event is free and open to the public on Friday, Nov. 23, from 7 - 9 p.m. and Saturday, Nov. 24, from 1 - 4 p.m. For any painting purchased throughout the month of November, Max will inscribe a priceless dedication and drawing on the back of each painting.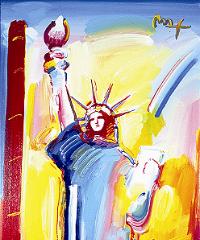 Newly remodeled with pinpoint lighting, The Art of Peter Max Gallery has taken on a new look and undergone expansion to display nearly 40 additional paintings. With more than 150 original Peter Max paintings available for acquisition, the gallery hosts the largest collection of Peter Max paintings available for sale in one room anywhere in the world.
For two days, Oct. 20 and 21, MonteLago Village at Lake Las Vegas will hold the sixth annual Hawaiian Isle Festival and Outrigger Canoe Regatta. The desert oasis will be transformed into a tropical paradise featuring Pacific Island dancing and singing hosted by Pu'u Kani radio personalities from Pipeline2paradise.com and Kuz'n Wally from Solid Poi, exotic cuisine compliments of the village restaurants, and a festival marketplace with more than 25 booths displaying traditional island arts and crafts.
In addition, an authentic outrigger canoe regatta will be held on the resort's signature 320-acre lake with teams from all over the country competing in varying levels of expertise in a high-energy heat. Guests of this free event may also qualify to win raffle prizes. This event is hosted by the Las Vegas Hawaiian Civic Club, call 702-564-1600.
Popular contemporary swing band Big Bad Voodoo Daddy (BBVD) will perform at the new 180-acre Springs Preserve's 1,800-seat outdoor amphitheater on Saturday, Oct. 27 at 7:30 p.m. and dance areas will be available. Tickets are $25 and $35, call 702-474-4000.
BBVD is a contemporary swing band concentrating on the '40s and '50s that was formed in 1989 in Los Angeles. In 1996, BBVD featured two of their hit songs, "You & Me & The Bottle Makes Three Tonight (Baby)" and "Go Daddy-O" in the Miramax Picture movie "Swingers." By the end of 1997, the band had two self-released albums that led to a major-label contract with Capitol Records. In addition, the band has sold more than three million albums, performed at Super Bowl XXXIII with Stevie Wonder and Gloria Estefan, and had their music included in more than 60 films and TV trailers.
Dick Feeney's afternoon show "Viva Las Vegas" has found a new home downtown at the Plaza. The long-running show originally opened at the former Sands in April 1991 and moved to the Stratosphere in late 1996, where it remained until the end of last year. The new edition performed at 2 and 4 p.m., Monday through Saturday, features comic mainstay Bruce "Big John" Mickelson, singer Laurie Caceres, and two magicians. Tickets are $10 and $12.88 for a buffet combo.
The CAST, a non-profit organization, will produce a special fundraising show for ailing 30-year Las Vegas veteran performer Dave Swan. It will be held at the Imperial Palace in the showroom on Saturday, Oct. 27 at 2 p.m. Swan played King Arthur in the "Tournament of Kings" show at the Excalibur for the past 17 years, was the comedy star in "Viva Las Vegas" at the Stratosphere for years, and opened and starred in "Legends in Concert" at the IP for six years. Many Las Vegas veteran performers and friends will be performing including comedians Cork Proctor, Babe Pier and Peter Anthony for starters. Ticket donations are $30, call 877-CAST (2278) or purchase online at www.thecast.com.
The Las Vegas Home Improvement & Decorating Show will be back at Cashman Center for the sixth year with hundreds of exhibitors, Oct. 26-28. Attendees will have an opportunity to win a $7,500 home improvement package. Plus, antique professional appraisers will be on-site offering verbal appraisals for a nominal fee. Admission is $6, $5 for seniors and free for children 18 and under.
The erotic dance show "Fashionistas" will move back to the Harmon Theatre on Oct. 16 after their brief stint at the Empire Ballroom up the street.
Breck Wall's "Bottom's Up" afternoon revue has already pulled out of the Harmon Theatre.
The Ritz-Carlton, Lake Las Vegas will host a Johnnie Walker Scotch tasting event on Saturday, Dec. 8 from 7 to 10 p.m. in the Firenze Lobby Lounge. Master of whiskey, Edward Adams will guide scotch connoisseurs on the tasting. Each guest will receive a personalized engraved-bottle keepsake and dine on hors d'oeuvres. The evening will conclude with entertainment by the resort's resident saxophonist, George Butts, at 9 p.m. Price is $140 per person, call 702-567-4600.
The Hard Rock Hotel & Casino is launching a new redesigned Web site www.hardrockhotel.com. The first phase debuted Sept. 30 with a sleek, sexy new look. The new design features several cutting-edge attributes. The music being pumped through the Hard Rock 24 hours a day is available via online stream. An expansion of channels is planned in the next phase. Additionally, guests have the option to subscribe to the HardRockHotel.com RSS feed, granting immediate notification of events and property-wide updates.
Lake Las Vegas has teamed up with Par For The Cure to host the event's third annual Celebrity Golf Classic at The Falls Golf Course. The format will be foursomes joined by a fifth celebrity player. Golfer packages include a hotel room for the evening and two passes to the evening's new fundraising opportunity, a wine tasting from 6 to 9 p.m., which is also open to the public. Tickets are $30 each or two for $50.
BOA Steakhouse at the Forum Shops has launched a $14 signature drink, Harvest Moon, designed for the autumn season. After being shaken, the liquid concoction is rolled into a pumpkin pie spice rimmed martini glass. BOA Steakhouse has an award-winning beverage program and was the recipient of "Best Cocktails" at the 2006 and 2007 Epicurean Awards presented by "Las Vegas Life" magazine.
Harrah's Carnaval Court will kick off the Halloween celebration early with the second annual "Trick or Treat Flight Night" on Saturday, Oct. 27 from 8 - 11 p.m. The evening features a $5,000 costume contest, drink specials and a chance to win "trick" and "treat" flights.
On Tuesday, Oct. 30, the Club Rio's Halloween "Extravaganza 2007" will be a Latin-themed party starting at 8 p.m. Sponsored by Super Estrella, Univision and Telefutura, guests will be entertained all night by Club Super Estrella Mixer DJ's and have the chance to compete in a costume contest for thousands of dollars in cash prizes. Admission is $20.
PURE Nightclub in Caesars Palace will feature renowned illusionist Criss Angel for a pre-Halloween trick-or-treat bash on Oct. 30 beginning at 10 p.m. Cover charges will apply. The party will include $20,000 in cash prizes for guests decked out in the sexiest and scariest costumes and tunes will be spun by DJ Vice.
Starting at noon on Oct. 31 and continuing until 3 a.m., Carnaval Court, the outdoor bar famous for its world-renowned flair bartenders, will transform into the Strip's wildest Halloween destination. Sponsored by Bacardi, the party will feature live music, drink specials, giveaways, psychic and tarot card readings and Bacardi girls. Carnaval Court will host a costume contest with $5,000 in cash prizes. Costumes will be judged in two categories, sexiest costume and most creative costume. Admission is $10 after 7 p.m.
The Imperial Palace will hold its fourth annual "Scary-Okee" Halloween karaoke party beginning at 9 p.m. on Oct. 31. Cash prizes will be awarded for best male and female costumes. Special creepy cocktails will include "vampire kisses," "floating eyeballs," "zombies," and "purple people eaters" for $5 and shooters for $3. Admission is free.
The Rio's fifth annual "Mingle & Mayhem" at the Voo Doo lounge will take place on Oct. 31. Local celebrities, entertainment, music by DJ L1, LF8, and the VooDoo Dolls will be on-hand, along with a sexiest and best costume contest where $3,000 in cash prizes are up for grabs. Doors open at 9 p.m. To purchase tickets, call 702-777-7776.
Studio 54 at the MGM Grand will present Nightmare on 54th Street, a weekend celebration including costume party on Friday, Oct. 26 and costume contest on Saturday, Oct. 27. The winner for sexiest and most original costume will walk away with cash prizes. Also this Halloween, Studio 54 is proud to host the 41st Annual Beaux Arts Halloween Ball on Oct. 31complete with special performances, costume party and cash prizes for the best overall costume, best group (three or more), best drag and sexiest.
Las Vegas' top off-Strip haunted houses - Hotel Fear and The Asylum - since 1999 were ranked in Hauntworld.com's Top 13 Haunts nationwide. The Asylum will have a live webcam on Fearnet.com. Both haunts are offering and Early Spook Special with $10 admission now through Oct. 18. For information, call 636-9515.
CONTINUE ON TO...:
>THIS WEEK'S LAUGHLIN SEGMENT
>LAST WEEK'S LAS VEGAS SEGMENT
>VEGAS VIEW FULL ARCHIVES
>Return to "Heard Around Town"
>Return to Las Vegas Leisure Guide