CHER'S 'DRESSED TO KILL' TOUR WILL VISIT MGM GRAND!

The incomparable Cher will kick off her 49-city North American Tour "Dressed To Kill" in March and make a stop at the MGM Grand Garden Arena Sunday, May 25, 2014. Cher's previous tour, "The Farewell Tour," later dubbed "The Never Can Say Goodbye Tour," was one of the most successful tours ever by a solo artist. Cher played a record-breaking 325 dates in front of more than 5.5 million fans. For all tickets purchased online (pre-sale and general public), ticketholders will receive a free copy of Cher's new album "Closer To The Truth," now out on Warner Brothers Records, visit cher.com.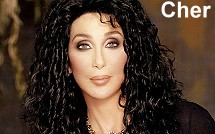 Column Continues Below Advertisement
KRISTIN CHENOWETH WILL PERFORM DEC. 31 AT SMITH CENTER
Tony® and Emmy® Award-winning sensation Kristin Chenoweth will perform an exclusive New Year's Eve concert at The Smith Center at 7:30 p.m. Tickets are on sale. Chenoweth is famous for her many Broadway, television and movie roles especially for originating the role of Glinda the Good Witch in "Wicked." She is currently filming "The Boy Next Door" with Jennifer Lopez.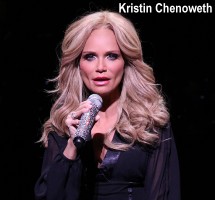 MIRACLE MILE SHOPS WELCOMES NEW DINING-RETAIL TENANTS
Miracle Mile Shops at Planet Hollywood are ushering in 9,192 square feet of new tenants with the openings of four new dining and retail destinations - Meatball Spot, Ketchup Premium Burger Bar, Tervis and Shoe Palace.
Two new restaurants will soon join the center's 15 dining experiences. Making its Las Vegas debut, Ketchup Premium Burger Bar will open in November and Italian Meatball Spot in winter. The makers of the original tumbler, Tervis will open in December and Shoe Palace in February 2014.
GEORGE WALLACE RELEASES HIS FIRST BOOK, 'LAFF IT OFF'
Veteran comedian and Flamingo headliner George Wallace is releasing his first book "Laff It Off" on Oct. 21. His book is more than a collection of jokes; it is also a lesson on how to live life with laughter. The foreword was written by best friend Jerry Seinfeld and Wallace will be touring in support of the book's release this fall.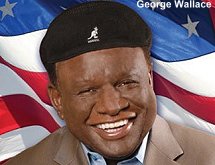 THE ACT HOLDS 'MONDAYS DARK WITH MARK SHUNOCK' SERIES
"Rock of Ages" star, Mark Shunock, who plays narrator Lonny in the musical at the Venetian, will start his "Mondays Dark" series Oct. 21 at 9:30 p.m. at The Act inside The Venetian / Palazzo and his first charity will be Opportunity Village. Some of his confirmed guests include Dot-Marie Jones, who plays Coach Beiste on "Glee," Jai Rodriguez from "Malibu Country" and "Queer Eye," as well as cast members from "Rock Of Ages" and The Act in unique performances.
On the third Monday of every month, Shunock will gather an eclectic cast of guests for 90 minutes of chat, entertainment and laughs, feature The Lon Bronson Band, and partner with a different Las Vegas-based charity. Tickets are $20, visit www.MondaysDark.com.
SURF GUITAR LEGEND, DICK DALE WILL VISIT HARD ROCK LIVE
Dick Dale will visit Hard Rock Live on the Strip Friday, Dec. 13 with special guests The Delta Bombers. American rock guitarist Dale invented surf music in the 1950s and was given the title "King of the Surf Guitar" by his fellow California surfer friends. He learned to play drums, ukulele, trumpet and finally, the guitar. Dale met famed guitar and amp guru, Leo Fender, and the two created a special amp and speaker system that allowed Dale to break through the electronic sound limitations of that era. In 2007, he was presented the third personalized medallion in 40 Years from "Guitar Player Magazine" as "Guitar Legend." Tickets are $21 in advance and $26 day of show.
OD THE SEA TURTLE IS NEW AT SHARK REEF AQUARIUM
OD the estimated 50-year-old, 320-pound rescued sea turtle is new at Shark Reef Aquarium at Mandalay Bay. OD was first found in 1999 near Atlantic Beach, N.C., with a lung infection. After recovering, he was tagged and released back into the ocean. In 2008, the tagged turtle was found floating near French Reef in the Florida Keys where he was treated. Due to a collapsed lung, OD was unable to be released again and needed a permanent home. Shark Reef offered OD a home inside the Shipwreck Exhibit where he joins two additional green sea turtles and 22 other species including sharks, rays, fish and more.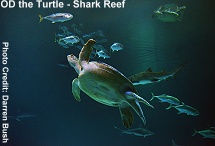 'PINK IN THE PARK' FUNDRAISER PLANNED AT BOCA PARK
"Pink In The Park" is a free benefit event that will be held at Fashion Village Boca Park on Saturday, Oct. 19 from 1-5 p.m. with a concert by entertainers Jack Walker and Rhayne Thomas and retailers like Eccoci putting on a fashion show to raise money in honor of breast cancer awareness month for Send Me On Vacation (SMOV), visit http://www.sendmeonvacation.org.
WEEKLY 'ROCK THE SADDLE' CONCERTS NEW AT SANTA FE
Rock the Saddle is a new weekly Thursday concert series at Revolver Saloon inside Santa Fe Station featuring free performances by up-and-coming rock music artists. Some upcoming artist include: Oct. 17 -Josh Royse; Oct. 24 - Patrick, David and Nick of The Parametrics; Nov. 7 - London Cries; Dec. 5 - Elvis Monroe; Dec. 19 - 2nd Wheel featuring Bryce Soderberg of Lifehouse; and Dec. 26 - Ryan Whyte Maloney. Shows are free and start at 9 p.m.
HALLOWEEN PARADE IS OPEN TO EVERYONE IN COSTUME
The 4th Annual Las Vegas Halloween Parade on Thursday, Oct. 31has a new start and route this year along historic Fremont Street East for the first time. All costumed characters are welcome to join for free! The parade will begin lining up on Fremont and 13th Street at 6 p.m. and start at 7 p.m. The free after-party will be at Fremont and 7th Street. Costume contest awards will be given to: Best Group; Best Float/ArtCar; Best Illuminated Costume; Best Baby Costume ages 0 - 10; and Most Outrageous Costume.
For parade rules, the registration form and information, visit www.thelasvegashalloweenparade.com.
HALLOWEEN-THEMED HAPPENINGS
The ACT Nightclub will host three nights of Halloween shenanigans, leading up to the one-year anniversary party inside The Grand Canal Shoppes at The Venetian | The Palazzo. Party events are: Zombie Strippers – Oct. 30; 10,000 Costume Contest – Oct. 31 for sexiest costume; Eric D-Lux in the Mix - Nov. 1 with surprise performance; and Anniversary Party - Nov. 2.
Jean Philippe Pâtisserie at Bellagio has once again transformed its shop into Halloween fun with festive chocolate creations. Five pastry team members collaborated to create the display's focal point, a 250-pound life-size chocolate witch sculpture that took approximately six weeks to design and build. Aside from the witch, there are smaller showpieces.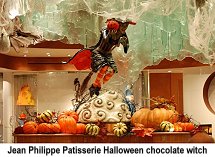 Chef Megan Romano is holding a kids-hands-on Halloween Decorating Class to make spooktacular Halloween treats at her Chocolate & Spice Bakery on Tuesday, Oct. 29 from 4-5 p.m. Session is $20.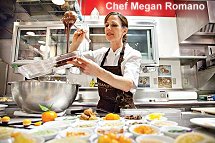 Life Time Athletic Summerlin will hold the club's annual Halloween extravaganza "Spooktacular" from 11 a.m. to 1 p.m. on Saturday, Oct. 26. Life Time will transform its gym into a family-friendly Halloween haven. Cost is $15 for member children and $25 for non-member children and includes free admittance for one adult per child. Each additional adult is $5. Call 702-268-2611.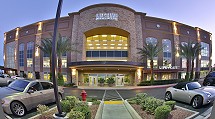 It's Krispy Skremes time through Oct. 31 with spook-tacular jack-o-lantern, spider web and Halloween sprinkled doughnuts at all Las Vegas locations including the Castle Walk Food Court at Excalibur.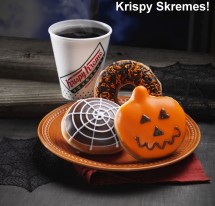 TOP OF NEXT COLUMN
PIA ZADORA NESTLE'S IN AT PIERO'S ITALIAN RESTAURANT
Golden Globe winner and singer Pia Zadora has nestled into her own room Pia's Place at Piero's Italian Cuisine with a quartet led by famous pianist Vincent Falcone and shows at 9 and around 10:30 p.m. Thursdays-Saturdays. There's a $30 cover charge that includes two cocktails. She also has her own signature cocktail, the "Piatini."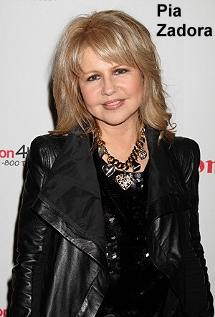 Her celebrity friends Rich Little, Steve Rossi, Robin Leach, Monti Rock, Steve Lawrence and Tony Sacca were in her invited-guest audience last week.
STRIP HEADLINERS PERFORM FOR NF HOPE CONCERT
The "Third Annual NF Hope Concert" and silent auction will take place Sunday, Oct. 20 at the Sands Showroom at The Venetian at 1 p.m. Tickets range from $45 - $60. Among the headliners are Frankie Moreno, Human Nature, Clint Holmes and Kelly Clinton, Absinthe's "Green Fairy" Melody Sweets, cast members from "Jersey Boys," "Rock Of Ages," "Million Dollar Quartet" and many more along with two performers living with NF. Joey Dowling from FOX's "So You Think You Can Dance" will present a piece created for local dance competition team Troupe.
One of the concert's producers is "Jersey Boys" star Jeff Leibow whose daughter Emma was diagnosed with NF at nine months old.
UPCOMING MGM GRAND ARENA HEADLINERS
Country superstar Jason Aldean's "2013 Night Train Tour" will stop at the MGM Grand Garden Arena Sunday, Oct. 20. Joining Aldean on his biggest tour to date are Jake Owen and Thomas Rhett. The musician recently released a new album, "Night Train," featuring the hit single "The Only Way I Know." Tickets range from $25 to $85.
"America's Got Talent Live" will highlight favorite Season 8 acts on Wednesday, Oct. 23. Headlining the tour will be Season 8 winner, Kenichi Ebina, along with the acrobatic duo KriStef Brothers, musician Jimmy Rose and comedian Taylor Williamson. Tickets range from $39.50 to $99.50.
Music icon Kanye West will return to the MGM Grand Garden Arena Friday, Oct. 25 with "The Yeezus Tour," his first solo tour in five years. Winner of 21 GRAMMY Awards, West released his latest album, "Yeezus," in June. The album was certified gold by The Recording Industry Association of America.
DINING EXPERIENCE NEWS
Family-owned Ferraro's Italian Restaurant & Wine Bar on Paradise Road across from the Hard Rock now offers Tramonto (Italian for Sunset) Dining with 50 percent off the meal for guests seated between 4 and 5:30 p.m.
Sherry takes center stage this month for Whisk(e)y Wednesday, the weekly event that takes place in the cigar lounge at Andre's Restaurant & Lounge in the Monte Carlo. Cost is $25 for five 0.5 ounce pours, call 702-798-7151.
COUPLE THEMED COMPETITION CONTESTS
One couple will win a roundtrip two-night vacation and Smashburger location wedding by an Elvis impersonator in Las Vegas on the auspicious date of 11/12/13 at 10 a.m. by making a video with hashtag #SmashWedding by Oct. 25 and publishing it on Facebook or Twitter. For full contest details, visit http://smashburger.com/111213-smashwedding/.
By carving the best pumpkin creation with a tie-in to "Absinthe" at Caesars Palace and posting it on Facebook or Twitter by Oct. 28, someone will win tickets to the show. Absinthe's Mistress of Ceremonies, Penny Pibbets will announce the winner on Oct. 31. Participants who don't win will be offered a special ticket deal to receive $20 off reserved seating.
NEON MUSEUM HOSTS FAMILY SATURDAY DROP-IN EVENTS
Three free drop-in family events are planned at the Neon Museum. Saturday, Oct. 19, the museum will host The Wayfinder Experience: Orienteering at the Neon Museum, from 9 to 10:30 a.m. in the Neon Boneyard with an introduction to orienteering and a scavenger hunt. On Saturday, Nov. 2, it will be pre-school-first grade Story Time from 11 a.m. to 12:30 p.m. A holiday ornament-making activity is scheduled Saturday, Dec. 14 from 3 to 5 p.m., followed by hot chocolate and caroling from 5 to 6 p.m.
MONTHLY COOKING DEMONSTRATIONS START AT WILLIAMS-SONOMA
On the third Thursday of each month, Chef Brett Uniss of Honey Salt will take shoppers on a culinary journey with step-by-step demonstrations at Williams-Sonoma at 1001 S. Rampart Blvd. On Oct. 17 from 11 a.m. – noon, the chef will make two of Honey Salt's signature items - the Turkey Meatballs and the Tuscan Bean Soup. Each month will feature two items - a Honey Salt staple and one seasonal offering. It's free to attend but attendees are asked to RSVP by calling 702-938-9480.
MISCELLANEOUS TIPS
"The Phat Pack" 5 p.m. show at the Plaza downtown, which opened there in late November 2012, will hold its final performance on Saturday, Nov. 16. Although the show is closing, the trio comprised of Bruce Ewing, Ted Keegan, and Randal Keith is not disbanding.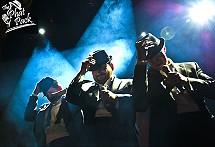 Local rising pop star Manika will be performing in Las Vegas for the new TV show "Battle Of The Strands" in the Pearl at Palms Hotel on Oct. 14 and will also be a guest judge on the show. Manika wrote and recorded the theme song for "Battle of the Strands."
On Saturday, Nov. 16, Mickie Finnz Fish House & Bar and The Animal Network will host Pins for Pets Bowling, Brew & BBQ Fundraiser at the Suncoast from 3-5 p.m. Tickets are $25 in advance, $30 at the door; www.animalnetwork-lv.com.
Comedian Josh Wolf lights will headline at the South Point Showroom Oct. 18 - 20 at 7:30 p.m. He has a weekly spot on "Chelsea Lately" and films his web series "College Experiment" for foxsports.com. Tickets start at $15.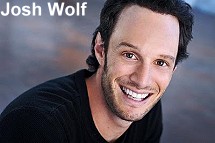 Cabo Wabo Cantina at Miracle Mile Shops at Planet Hollywood is holding "Tequilafest" through Oct. 31. The month-long party for a made-up holiday is offering half-priced tequila as an answer to Germany's Oktoberfest.
On Friday, Oct. 25, Rí Rá Las Vegas inside The Shoppes at Mandalay Place will host its second Little Pink Dress Party from 9 p.m. to midnight to raise funds for the Southern Nevada Affiliate of Susan G. Komen for the Cure®.
The American Lung Association in Nevada will hold its annual Fight for Air Walk from noon - 3 p.m. on Sunday, Oct. 20 at Floyd Lamb Park. The family event starts with a 5k and a fall-themed festival following with live music by bluegrass band, "Stuck in Review." Walkers can receive complimentary flu shots. To register, visit FightForAirWalk.org or call 702-431-6333.
The Fifth Annual National Day of Remembrance will be held on Nevada Day, Friday, Oct. 25 at 10 a.m. at The National Atomic Testing Museum with refreshment and speakers. Admission will be free.
Cabo Wabo Cantina at Miracle Mile Shop is offering pink wristbands and cocktails throughout October in honor of National Breast Cancer Awareness Month with donations going to Susan G. Komen for the Cure.
CHRISTINA LINDLEY JOINS ACEPLAYPOKER.COM POKER TEAM
Christina Lindley, veteran poker player and fitness model, who has been named to the World Poker Tour's "Ones to Watch" shortlist for the current season, is joining forces with acePLAYpoker.com, the free-to-play poker website launched last March by ACEP Interactive, the iGaming arm of American Casino & Entertainment Properties, LLC (ACEP).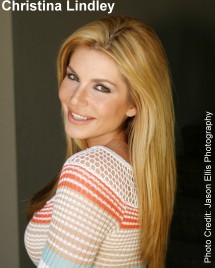 As the first member of acePLAYpoker.com's official poker team, Lindley will participate in tournaments at the Stratosphere and online on the acePLAYpoker.com site. She will also represent acePLAYpoker.com at other events and poker tournaments.
LVH RELOCATES ITS POKER ROOM
The LVH just moved its Poker Room a short distance to a new location in the former high limit room just in front of the LVH Theater. The more secluded area features five tables with space to add more as needed. Open Monday through Saturday at noon and Sunday at 8 a.m., the Poker Room features complimentary beverage service and poker lessons upon request.
'SPELLBOUND' PRODUCER UNVEILS PEGGY LEE TRIBUTE SHOW
Dick Foster of local Dick Foster Productions was the producer of "Spellbound" that played at Harrah's for eight years and the Rio's "Show in the Sky," plus creator of the Bevertainer program at the Rio to name only a couple of his myriad of international showbiz accomplishments. This month, he is producing "A Tribute to Peggy Lee Benefit Concert" in Rosarito, Mexico, with Stacy Sullivan, who is the 2013 Female Vocalist of the Year from the Manhattan Association of Cabarets and Clubs. The show is an interpretive musical exploration of his former mother-in-law Lee's extraordinary career. Foster hopes to bring the show to Las Vegas.
Column Continues Below Advertisement
CONTINUE ON TO...:
THIS WEEK'S >LAUGHLIN NEWS
LAST WEEK'S >LAS VEGAS NEWS
>VEGAS VIEW FULL NEWS ARCHIVES
Return to >"Heard Around Town"
Return to >Las Vegas Leisure Guide