NEWEST STRIP ATTRACTION IS CLOUD NINE BALLOON RIDES
This month, a new weather-permitting attraction to the Las Vegas Strip skyline is the Cloud Nine balloon, the largest helium-filled, land-tethered balloon in the world. The standard 10-minute ride takes flight from a site on Las Vegas Boulevard located across the street from Mandalay Bay. Special corporate and special event packages are available.
Cloud Nine safely elevates up to 30 passengers at a time in a customized gondola that offers 360 degree views of Las Vegas from nearly 500 feet in the air. The "lucky" 7-story-wide by 11-story-high balloon is also uniquely illuminated from within, making it visible from miles away.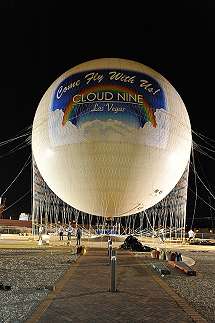 The innovative project was developed by Cloud Nine Entertainment, LLC and designed by the Parisian-based company, Aerophile S.A. The European-style balloon was originally commissioned for "The America's Cup" yacht race in Valencia, Spain. The project was inspired by other successful balloons in Paris, Hong Kong and Dubai.
Tickets available at the site are $17.50 in the daytime and $22.50 at night for children 12 and under, and $22.50 / $27.50 for adults plus tax and service charges. One child per adult under five is complimentary. For information, visitwww.Cloud9Vegas.com or call 800-585-8688.
Column Continues Below Advertisement
'JERSEY BOYs' NEW SEASON IS DREW GEHLING AS BOB GAUDIO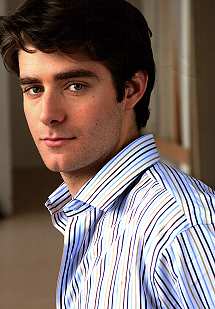 Now in its second year at The Palazzo, "Jersey Boys," which is the story of Frankie Valli and The Four Seasons, has introduced Drew Gehling to the talented cast in the role of Bob Gaudio. No stranger to the "Jersey Boys" family, Gehling comes to Las Vegas from the Chicago Company. He will be with the Las Vegas Company until Nov. 8.
MADAME TUSSAUDS OFFERS FIRST 'AFTER DARK' EXPERIENCE
Ten years after its debut, Madame Tussauds Las Vegas is hosting its first Madame Tussauds After Dark starting Oct. 13. The fun is Tuesday through Saturday at 10 p.m. through Oct. 31. The entire attraction will go dark until 1 a.m. Guests will be provided with "glow sticks" to find their way through the entire attraction and around more than 100 celebrity life-like wax figures.
Guests will have a spooky photo opportunity upon arrival and be welcomed by a creepy Madame Tussauds host. The experience will also include a complete blackout, spooky noises, creepy characters, and random blood curdling screams. Admission is $20 and a combo ticket for a regular Madame Tussauds visit and a return "After Dark" visit will be $35.
An eerie note is 200 years ago the real Madame Tussaud first made her living casting death masks from wax. One of her first "clients" was a freshly beheaded Marie Antoinette.
ALICE COOPER BRINGS 'THEATRE OF DEATH TOUR' TO THE ORLEANS
Alice Cooper, the original "Master of Shock Rock," will bring his Theatre of Death Tour to the Orleans Showroom, Oct. 23-25. The horror genre stage show features guillotines, electric chairs, fake blood and boa constrictors. Tickets are priced from $79.95, call 702-365-7075.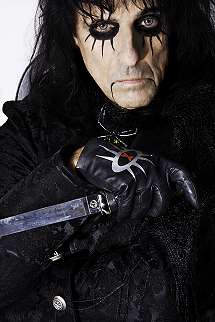 Cooper began his career in 1970 and made his mark with his blend of outrageous clothing, make-up and performance of loud hard music with sharp-edged lyrics. His recording career has continued and in 2008 he released "Along Came A Spider." Cooper had his own Marvel comic in the '70s and his 1994 album "The Last Temptation" was released in conjunction with a trilogy of comics based on the album's concept. He has appeared in several films including "Wayne's World," "Freddy's Dead: The Final Nightmare," "Roadie," "John Carpenter's Prince of Darkness" and the TV show "Something Wilder" with Gene Wilder plus advertisement for major companies.
Cooper owns Cooperstown, a rock and roll sports bar and restaurant in downtown Phoenix, Ariz., and in 2007 penned an autobiographical book, "Golf Monster," that explains how he transferred his alcohol addiction into a golf addiction.
GOLD COAST HOLDS INAUGURAL CHARITY POKER RUN
The Gold Coast will hold its inaugural Poker Run to raise money for the United Way of Southern Nevada on Saturday, Oct. 17 from 9 a.m. to 3 p.m. Participants are invited to ride their motorcycles or drive cars on a five-stop, nearly 125-mile trek through Southern Nevada trying to build a poker hand in an attempt to win the $500 Grand Prize.
Following the run, participants will be treated to a complimentary barbeque, live performances from Moanin' Black Snakes and the chance to win one of seven $50 door prizes.
Registration fee is $25 a person, driving or riding. Additional draw cards may be purchased for $5 each and an additional voluntary "buy-in" pot for $10 per person. For information, visit www.goldcoastcasino.com, or call 702-367-7111.
ANDREW DICE CLAY HEADLINES LATE SHOWS AT THE RIVIERA
Shock comic Andrew Dice Clay, who is known for his style of hardcore comedy, is booked at the Riviera, Oct. 12-25 and Nov. 4-16. Show times are 10:30 p.m. nightly except Tuesday and Friday. Tickets are $49.99, $69.99 and $99.99, call 877-892-7469.
Dice's rise to fame was meteoric with sold-out arena tours across the country including two nights at Madison Square Garden, multi-platinum selling albums, starring roles in films and countless TV specials. At the same time, he was blackballed by the industry and had a "lifetime ban" from MTV because of his "profane language and offensive jokes" at the Video Music Awards.
Just recently, Dice made the industry stand up and take notice when he literally hijacked "The Pollstar Awards" and HBO's "Down & Dirty."
FRIGHT DOME AT CIRCUS CIRCUS HAS OPENED FOR ANOTHER SEASON
This season, Fright Dome, which has been going since 2002 in the Adventuredome at Circus Circus, has partnered with Lionsgate and Twisted Pictures to introduce two new haunted houses themed after the legendary "SAW" horror franchise.
Fright Dome open from 7 p.m. to midnight sets a chilling atmosphere with roaming characters and five acres of extreme scare zones, rides, eight different freak shows nightly, attractions and five haunted houses. Remaining dates are Oct. 9-11, 15-18, 22-25 and 28-31. Tickets are $34.95. For information, visit www.frightdome.com or call 702-794-3939.
TOP OF NEXT COLUMN
PEACHES KICKS OFF U.S. TOUR AT RAIN NIGHTCLUB
Rain Nightclub inside the Palms will present electronic music guru Peaches (real name Merrill Nisker) for a collaboration during Perfecto Vegas on Saturday, Oct. 24.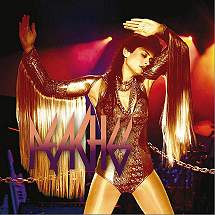 Swinging to the beats of New York turntablist Larry Tee, Peaches will entertain guests with a stint of her Euro slick, self-produced performance as a kick off for her U.S. Fall Tour 2009, which will include 29 stops. Peaches is the self-made and self-produced leader of the electro punk movement and master of the original dirty lyrical classic. Tickets are $60 at www.rainatthepalms.com.
CHAZZ PALMINTERI BRINGS 'A BRONX TALE' TO VENETIAN
Academy Award-nominated actor Chazz Palminteri has brought his critically acclaimed one-man show "Bronx Tale" to the Venetian Showroom for a limited engagement through Oct. 18. After a successful run on Broadway, this is the Las Vegas debut for the show he's been touring around the country. Palminteri brings 18 characters to life while vividly depicting a young boy's rough childhood in the 1960s-era Bronx and the unforgettable people he encountered.
THE SCINTAS WILL RETURN TO THE SUNCOAST
The Scintas will return to the Suncoast Showroom Oct. 30 through Nov. 1. Buffalo, N.Y.-raised brothers Joey and Frankie, sister Chrissi and "Irish Scinta" Peter O'Donnell, provide a show filled with music, comedy and impersonations. Tickets start from $29.95, call 702-636-7075.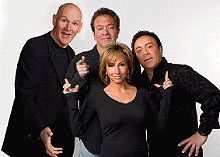 Frankie was a musical prodigy and appeared on "The Merv Griffin Show" at age 11. He plays the keyboard in the show and is also a master guitar, mandolin, banjo, drum and bass player. Joey, who originally intended to become a music teacher, developed and mastered his talent for comedy and impressions. The baby of the family, Chrissi, is known for her stunning renditions of the big ballads. Although not related, O'Donnell has been a member of the close-knit clan since 1988. He has played gigs with more than 700 bands.
FOUR SEASONS HOLDS HALLOWEEN RUN FOR CANCER RESEARCH
The Four Seasons will celebrate a decade of raising money for cancer research in the Las Vegas Valley with its 10th Annual Halloween Run for Cancer Research on Saturday, Oct. 24, at the Summerlin campus of Nevada Cancer Institute. The event includes a 5K Run and Fun Walk plus a 100-yard Mini Monster Dash. For information, contact Erica Johnson-McElroy at erica.johnson-mcelroy@fourseasons.com.
TEXAS STATION HOSTS MONTH-LONG HALLOWEEN CELEBRATION
Two of Las Vegas' top haunts, The Asylum and Hotel Fear, are combined into one abysmally haunted terror – Texas Screams. For the first time in a decade, Texas Station partnering with Lotus Broadcasting is again horrify the masses as part of a month-long Halloween celebration.
Both The Asylum and Hotel Fear have been ranked in the Top 13 Haunts in the U.S. by "Hauntworld Magazine." For the first time ever, these two houses of terro –will be open at night Thursday through Sunday, plus on Oct. 28, through Nov. 1. Tickets are $12 for a single haunt or $18 for a Scream Pass combo. There will be a special "lights on" tour for the little ones under 10 years old on Oct. 31 from 4 to 5:30 p.m. for a $2 donation benefiting the Ronald McDonald House. For information, visit www.TexasScreams.com.
SPRINGS PRESERVE HOSTS HAUNTED HARVEST FESTIVAL
The Haunted Harvest Festival will return to the Springs Preserve from 5 p.m. to 9 p.m. Oct. 16-18, 23-25 and 29-31. The festival offers "Safe Street" trick-or-treating, a Haunted Hay Ride along trails, a pumpkin carving contest, a scavenger scarecrow contest, costumed characters, carnival games and much more. For information, contact Kristen Howey at Kristen.howey@snwa.com.
QUICK CLIPS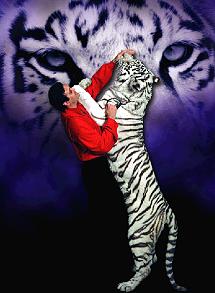 Master illusionist Rick Thomas whose production is "The Magic & Tigers of Rick Thomas" has moved his show time to 7 p.m. daily in the showroom at the Sahara. Tickets are $39.95, $49.95 and $19.95 for children under 12 years old.
Recently the Tao Asian Bistro and Nightclub at the Venetian celebrated its four-year anniversary and Lavo Italian Restaurant and Nightclub at the Palazzo enjoyed its one-year anniversary.
"Xtreme Magic Starring Dirk Arthur" at the Tropicana has a new schedule with shows at 4:10 and 6 p.m. and the Tuesday dark night will change to Sunday beginning Oct. 18.
Now until Sunday, Nov. 1, WET Republic at the MGM Grand will stay open only on weekends.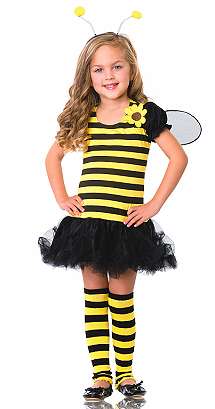 The top online retailer of costumes in the country, HalloweenMart has opened a year round kids-only store in Las Vegas with more than 200 costume styles and accessories at 6230 S. Decatur Blvd.
The Las Vegas Hilton and Blackjack Corvette Club are sponsoring the Monster Mash Car Bash 2nd Annual Car Show for F.A.S.T. (Finding Autistic Solutions for Tomorrow) on Saturday, Oct. 24 from 11 a.m. to 4 p.m. at the hotel's North Tower parking lot. The free event will have live entertainment, hundreds of custom and specialty cars of all makes and models, food and beverage concessions and "Trunk or Treat" for children who are dressed in Halloween costumes.
Stop by Quiksilver inside the Miracle Mile Shops now through Nov. 17 to try out the new video game "Tony Hawk: RIDE," which assimilates skateboarding with a player controlling the action with their feet. Free demo hours are 2 to 7 p.m. on Friday and Sunday, and 1 to 7 p.m. on Saturday and Monday. Nationwide release of the game will be on Nov. 17.
In support of National Breast Cancer Awareness Month, the fountain at the Miracle Mile Shops at Planet Hollywood is turning pink between the hourly water shows. The money tossed into the fountain and rainstorm features through Oct. 31 will be donated to the cause while several stores are offering special items.
Jerry's Nugget in North Las Vegas is celebrating its 45th anniversary and offering a Steak and King Crab Special and a King Crab Special through Oct. 31. The complete dinner deals are $7.89 and $9.89.
Column Continues Below Advertisement
CONTINUE ON TO...:

>THIS WEEK'S LAUGHLIN NEWS
>LAST WEEK'S LAS VEGAS NEWS
>VEGAS VIEW FULL NEWS ARCHIVES
>Return to "Heard Around Town"
>Return to Las Vegas Leisure Guide