TOBY KEITH BRINGS 'SHUT UP & HOLD ON TOUR' TO LAUGHLIN!

On Saturday, Oct. 18, Oklahoma country music superstar Toby Keith will bring his high-intensity, live party-like concert to the Laughlin Event Center at 8 p.m. Tickets range from $20 to $125.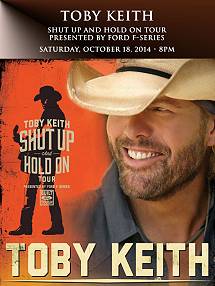 Keith has been building an unparalleled musical legacy and vibrant career along with a noteworthy business empire that put him on a "Forbes" cover. His new album "Drinks After Work" is another perfect example of how a big project like an album can be boiled down to a few timeless truths about hard work and good times. The balance of his album celebrates life's peaks; however, and that's no accident since Keith's music increasingly reflects his live shows. He and his tight band of co-writers do most of their work on the road, grabbing guitars and putting words to music during downtime between concerts.
RIVER PALMS BECOMES LAUGHLIN RIVER LODGE
The River Palms has been undergoing an extensive remodel and has reopened the hotel portion with 200 rooms having amenity packages that include a refrigerator, microwave, coffee maker, iron and ironing board, and hair dryer, flat screen TV and high speed WiFi included at no additional charge. Upon check in, each guest receives a bottle of water, and each room comes with complimentary snack and candy tray. The casino portion of the property will open when it gets its gaming license, which is expected to be Nov. 1, 2014.
TROPICANA ADDS A BINGO ROOM
For years the River Palms, which is now the Laughlin River Lodge, was one of three live bingo rooms in the Laughlin area. Now the Tropicana Laughlin across Casino Drive has built and opened a brand new bingo room with a tropical beach theme. The room is located at the south end of the main casino near the Roundhouse Buffet and the official ribbon cutting will be Wednesday, Oct. 8 at 8:30 a.m.
The new room can seat 214 players and has multiple bingo monitors, a beverage station and 80 "Planet Bingo" portable electronic hand-held units. There is also a gift shop selling bingo accessories. The new bingo room is offering all sorts of daily and weekly special promotions including Cosmic Bingo on Saturdays at 11 p.m. featuring laser and black lights and upbeat music environment. The first big bingo event will be the $4,000 Haunted Bingo Bash! on Saturday, Oct. 25 at 3:30 p.m.
LAUGHLIN HOLDS THIRD ANNUAL INTERNATIONAL FILM FESTIVAL
This 3rd annual Laughlin International Film Festival (LIFF), Oct. 16-19, plans to create an exciting, professional and prestigious experience for United States and International filmmakers to showcase their films, network with filmmakers, socialize and walk the red carpet. There will also be film workshops and panel discussions at various event locations conducted by filmmakers currently working in the industry.
The film categories will include: U.S. Narrative Feature Films, U.S. Documentary Feature Films, U.S. Short Films, International Narrative Feature Films, International Documentary Feature Films, International Short Films, University Film Competition, Experimental Cinema, Music Videos, Extreme Sports, Animation, Youth Film and the LiFF Picks Showcase.
Films will play over four days in three state-of-the-art movie theaters at the Laughlin Stadium 9 Cinemas. The 2014 Film Festival will be kicked off with the Thursday afternoon Champagne Reception Gala, Thursday night opening Red Carpet arrivals and Film Screening with filmmaker Q&A, followed by a sponsored after party at Casa Serrano. Other social events throughout the weekend include: LIFF's Halloween Cosmic Bowl and October-Fest on Friday night; Saturday Filmmaker Workshops; plus Awards Ceremony and After Party.
The Filmmaker Breakfast and Discussion Panel will be held at the Tropicana Pavilion Theater on Sunday, Oct. 19 at 10 a.m. Tickets are $15 and $12 for students and seniors. For information, visit www.laughlinfilmfestival.com.
JOSH TURNER VISITS RIVERSIDE AMPHITHEATER
Bringing country music to the Riverside Amphitheater on Saturday, Oct. 25 at 8:30 p.m. will be Josh Turner. Tickets range from $40 to $80. Drawings are held after Turner's show to give away two guitars autographed by the artist.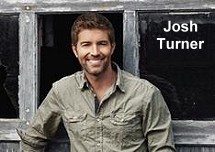 Turner was raised in Hannah, S.C., singing in his church choir. He moved to Nashville to attend Belmont University pursuing a career in music and after college got a boost making his debut performance at Grand Ole Opry in 2001, when he sang a song he wrote titled "Long Black Train." His debut album in 2003, "Long Black Train," was certified platinum with more than one million copies sold while his sophomore album, "Your Man," went double-platinum in 2006. By 2007, Turner was inducted into the Grand Ole Opry becoming the second youngest inductee following Carrie Underwood.
THE TEMPTATIONS APPEAR AT THE E CENTER
Grammy and Emmy-award winning Motown legends The Temptations will visit the E Center at the Edgewater on Saturday, Oct. 25 at 8 p.m. Tickets range from $15 to $55.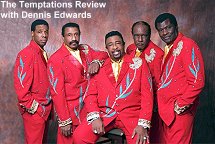 The Temps began their musical life in Detroit in the early sixties. In 1964; however, Smokey Robinson's written-and-produced song "The Way You Do the things You Do" turned the guys into stars. An avalanche of hits followed, many of which like "My Girl" attained immortality. The classic lineup was Otis Williams, Melvin Franklin, Paul Williams, Eddie Kendricks and David Ruffin. The Temps have also been known for smooth stepping and flawless presentations. The Temptations Walk became a staple of American style.
The current lineup features Otis Williams, Ron Tyson, Terry Weeks, Joe Herndon and Bruce Williamson.
TROPICANA TO HOST AVTT TRAVELING VIETNAM MEMORIAL WALL
The American Veterans Traveling Tribute (AVTT) and Traveling Vietnam Memorial Wall will be exhibited at the Tropicana Laughlin, Nov. 8-11, during this year's Veterans Weekend. The Traveling Wall is a 370-feet long replica of the Vietnam Memorial Wall in Washington, D.C. The 80 percent scale reproduction, which stands eight-feet tall at its apex, contains all 53,253 names as inscribed on the original wall.
The public is invited to view the wall free of charge and make rubbings of the names of their fallen loved ones. The Traveling Vietnam Memorial Wall will be available for viewing 24 hours a day in the North Parking Lot of the hotel. For those wishing to remember their visit, memorabilia will be available for purchase.
The Tropicana's weekend of recognition will include a blood drive by United Blood Services on Saturday, Nov. 8 from 9 a.m. to 3 p.m. in the Coronado Room. For advance appointments, call 702-808-1629.
The outdoor Victory Plaza food fests will take place on Saturday, Sunday and Tuesday, Nov. 8, 9 and 11 from 3-7 p.m. Free live entertainment and cash bar will be featured each day.
The Saturday food fest will offers a barbecue hamburger, Buffalo fries and chocolate chunk brownie for $7.99. The Sunday and Tuesday food fests will feature a popular pig roast served with flame broiled corn on the cob, coleslaw, corn muffin and strawberry shortcake for $10.99. Guests may also earn 500 base points on their Trop Advantage Card each food fest day to receive a complimentary dinner.
On Veterans Day, Tuesday, Nov. 11, American veterans and a guest will receive complimentary food fest dinners. Veterans must have a Trop Advantage Veterans Players Card. Veterans signing up for a new membership must do so by Thursday, Nov. 6 to be eligible for the dinner.
HARRAH'S PROMOTES 'THE LATIN QUARTER SHOW'
"The Latin Quarter Show" will liven up the Fiesta Showroom at Harrah's Oct. 15-Nov. 2 with 8 p.m. performances. The sexy, high energy Latin-themed show features flamenco dancers, a pair of boleadora-swinging gauchos, professional ballroom dancers, quick-change artists, Ben Blaque's blindfolded crossbow act and a fun host. Framed with stunning multimedia, the revue is a celebration of Latin culture. Tickets are $29.50 and $40.50.
TOP OF NEXT COLUMN
EDGEWATER FEATURES WEEKLY COMEDY LINEUP
Two comedians rotate very Friday through Sunday at the Edgewater in the Edgewater Showroom. Tickets for 7 p.m. shows are $10. On Sunday, veterans get a $2 discount.
Comedians on the future "Comedy on the Edge" roster include: Oct 31-Nov 2-Keith Lenart and Nate Armbruster; Nov 7-9-Ron Feingold and Tom McClain; Nov 14-16-Kenny Bob Davis and Tim Haldeman; Nov 21-23-Ryan Wingfield and Aaron Woodall; and Nov 28-30-Travis Howze and Jon Stites.
The upcoming comedian lineup for October is: Oct. 10-12-Ace Guillen and Josh Nasar; Oct 17-19-Dave Waite and Brad Ellis; and Oct 24-26-Howard G and Daniel Storrow.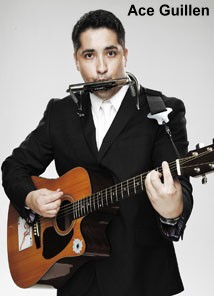 Ace Guillen, a newer face in stand-up comedy, will be joined by John Hilder. Guillen started his showbiz career as a rocker touring with rock bands and even being named a finalist for the Inland Empire Music Awards. After he switched to comedy, he performed regularly in clubs like the Improv, the Laugh Factory, the Comedy Store and countless others nationwide. Guillene has made appearances on National Lampoon Radio on XM Satellite radio, NBC, Comedy Central, and was a cast member of the sketch comedy show "Unacceptable Behavior" on SiTV.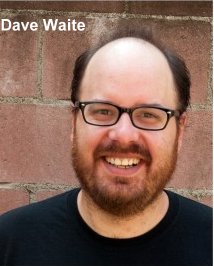 Dave Waite has captured the hearts of comedy fans everywhere and will perform with Brad Ellis. Waite, a darkly-funny everyman, has swagger and an endless supply of bizarre catchphrases that have earned him a reputation as a comic's comic with broad crossover appeal. There's no such thing as a "typical Dave Waite show" because of his willingness to be in the moment. Waite's CD "Kaboom!" was recorded at Skyline Comedy Café in Appleton, Wis., by Grammy-winning label Stand Up! Records. Tracks from "Kaboom!" can be heard regularly on Sirius and XM Satellite Radio, as well as Pandora. Waite performed on the fourth season of Comedy Central's "Live at Gotham."

Howard G will team with Daniel Storrow. Howard G does celebrity voice impressions and has appeared twice on the television show "Showtime At The Apollo," once as an amateur and two years later as a professional. Next he worked on Russell Simmons's HBO Def Comedy Jam with Steve Harvey hosting followed by three seasons on BET's "Comic View." Howard G has also performed overseas for our troops in Kuwait, Saudi Arabia, Afghanistan and Pakistan.
BOSTYX PAYS TRIBUTE TO BOSTON AND STYX AT THE AVI
The group BOSTYX pays tribute to the music of two of the greatest pop rock acts of the 1970s, Boston and Styx. BOSTYX faithfully reproduces the music of these two amazing bands. They will rock the Avi Ballroom on Saturday, Oct. 25 at 7 p.m. Tickets are $20.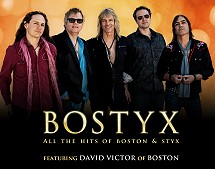 'FOUR' IS A MAGIC NUMBER AT THE RIVERSIDE
Two of the most popular singing groups from the 50's, The Four Aces and The Four Lads will perform together at the Riverside in Don's Celebrity Theater Oct 15-19 at 8 p.m. Each group will sing love songs they made famous and there are many such as: "Love is a Many Splendored Thing," "Three Coins in the Fountain," and "Moments to Remember." Tickets are $30.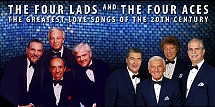 RIVERSIDE HOSTS 'WINTER DANCE PARTY'
"Winter Dance Party" at Don's Celebrity Theater in the Riverside will pay tribute to Buddy Holly, Ritchie Valens and The Big Bopper Oct. 21-26. Showtimes are 8 p.m. and 6 p.m. on Oct. 25. Tickets are $32.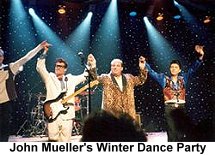 John Mueller's "Winter Dance Party" is the official live and authentic re-creation of Buddy Holly, Ritchie Valens and the Big Bopper's Final tour and the only show endorsed by the Holly, Valens and Richardson estates. The live concert includes more than two hours of unbridled, high voltage entertainment featuring all the hit songs of the 50s era.
EVENTS OFFER VARIETY OF EXPERIENCES
There will be an open-to-the-public talent show held in Don's Celebrity Theater at the Riverside on Monday, Oct. 13 at 7 p.m. Admission will be $1 or non-perishable food items donated to the Laughlin Food Bank.
The Boots, Beer & Barbecue Country Festival will be held outdoors on the Riverwalk behind the Colorado Belle Oct. 17-19 with free entertainment and food and beverages available for purchase. Hours are: Friday 4-10 p.m.; Saturday 2-10 p.m.; and Sunday noon-7 p.m.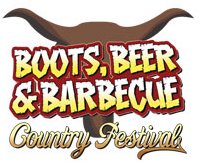 The International Gift and Craft Show Oct. 17-19 in the Taos Room at the Edgewater will feature several vendors showcasing beautiful handmade items such as exotic Indian skirts and tops, belly dancing and zumba apparel, jewelry, scarves, Pashminas, Native American jewelry and pottery, pain relieving oils and sea salts, home decorations, candles, picture frames and keepsake boxes, tarot readings, etc. Admittance is free. Hours are daily beginning at 10 a.m.
Saturday, Oct. 18 will be a "Girls Day Out" shopping day in the E Center at the Edgewater from 10 a.m. to 4 p.m. There will be vendors selling clothing, shoes, accessories, home decor, jewelry and much more.
The Smoke On The Water BBQ USA Championship and Music Festival is planned for Oct. 31-Nov. 1 in the South Parking Lot at the Riverside Resort. There will be complimentary admission and entertainment, grilling demonstrations with free samples, plus BBQ food and beverages for sale. The pitmasters will compete in ribs, chicken, brisket and pork butt categories for $100,000 in prizes.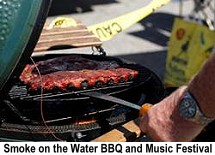 The Haunt & Glow Car Show will be held in the North Parking Lot at the Tropicana Oct. 31-Nov. 1 from afternoon to early evening. It will be free to view the cars of all makes and models of cars, trucks and motorcycles. There will also be a Show 'n' Shine, Halloween costume contest, night light show, vendors, DJ music, car part corral, swap meet, and more. Friday starts at 9 a.m. with a costume contest at 6 p.m. Saturday the car show runs 9 a.m.-7 p.m. with a light show at 6 p.m. Sunday the awards ceremony is at 10 a.m.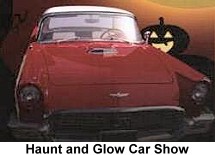 The annual Community Achievement Awards Dinner will be held at the Aquarius Pavilion on Saturday, Oct. 25 honoring local citizens, organizations and businesses in various categories for their community service, Tickets are $75; call Laughlin Chamber of Commerce at 702-298-2214, ext. 20.

CONTINUE ON TO...:

THIS WEEK'S >LAS VEGAS NEWS
LAST WEEK'S >LAUGHLIN NEWS
>VEGAS VIEW FULL ARCHIVES
Return to >"Heard Around Town"
Return to >Las Vegas Leisure Guide